How To Make $1000 in 24 Hours (15 Realistic Ways!)
Updated on September 28, 2023
This post may contain affiliate links which means that sproutinue.com may make a small commission at no extra cost to you. We only promote products that we love and feel will benefit our readers. Please read our Disclosure Policy for more information.
Do you want to make $1,000 in 24 hours or less? If so, you've come to the right place.
Raising such a massive amount in a short time may seem impossible. However, you can pull it off with the right approach.
In this article, I'll share the 15 best ways on how to make $1000 in 24 hours. I've tried some of these methods myself, and you can achieve this financial target if you implement well-thought-through strategies.
Whether you need money for an emergency, to pay an outstanding debt, or to supplement your income, these ideas are worth trying.
Want to make some quick bucks? Try out:
Prime Opinion – Earn a $10 sign up bonus and get paid to answer surveys!
Acorns – Get an instant $20 when you start rounding up your spare change with Acorns!
How To Make $1000 in 24 Hours
Whether you want to earn money online or use more physical methods, there are many ways to make $1,000 in a day.
Some options require upfront capital, but in some cases, you may need no money to start.
Feel free to try several methods to find the best suited for your needs, especially if you intend to make it a regular source of income.
1. Start an E-commerce Business
The first income-generating technique we'll dive into is starting an e-commerce business. This involves selling goods and services virtually without setting up a brick-and-mortar store.
With e-commerce, you can sell physical or digital products like websites and domain names. You must explore different ideas to choose a niche with fast-moving, profitable products.
If you're interested in e-commerce, here's how to go about it:
Decide what you want to sell: Research trends on platforms like Reddit or Trend Hunter to find ideas for profitable selling items. You can also search for on-demand items on online marketplaces like eBay or Mercari.
Evaluate your competition: Once you choose a product, research your competition to find insights on how to stand out.
Create a business plan: A business plan helps you outline the strategies and goals for your business and stay on track. It can also act as a motivational tool.
Create a unique name and logo for your brand: The next step is finding a name and logo that relates to your business and resonates with your target audience. Purchase a relevant domain name from a site like Namecheap.
Set up your store: Set up your store on an e-commerce platform. Shopify is an excellent option since it lets you connect your store to other online marketplaces like Sellfy and Etsy.
Choose a shipping strategy and price your products: Choose whether to handle shipping or pass the baton to the buyer. To avoid losses, factor seller and shipping fees into your pricing structure.
Launch and market your store: Now that everything's set, launch your store to land your first customers. Adopting effective promotion strategies is vital in ensuring the success of your venture. You can market your products through email marketing, paid ads, and social media platforms like Facebook, Instagram, and X.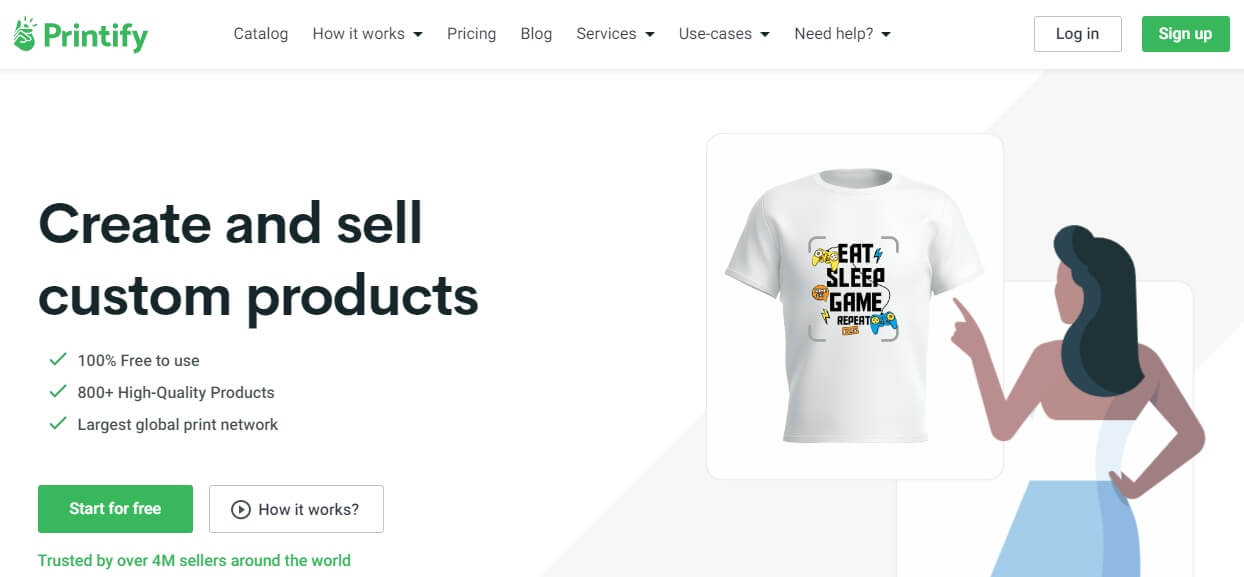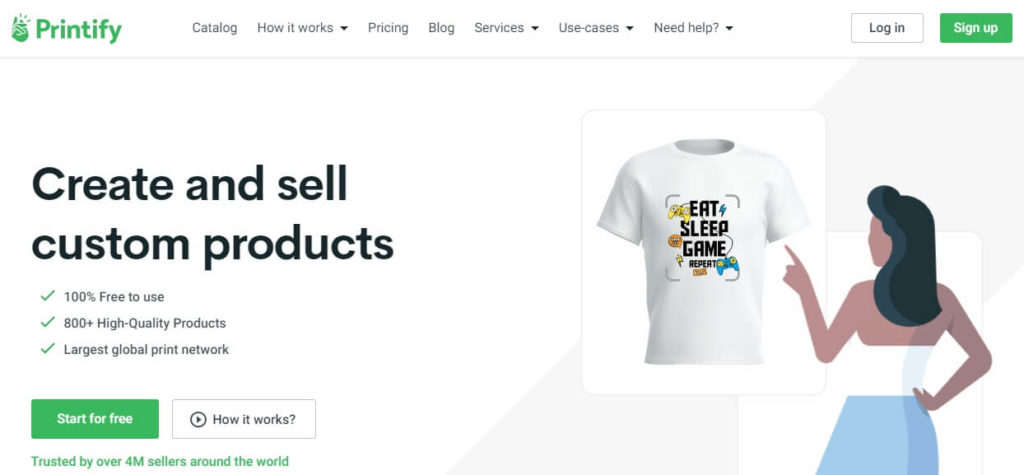 Another e-commerce venture worth exploring is Print on Demand. POD involves selling custom products to customers. You can sell anything from mugs to t-shirts to caps.
With POD, all you have to do is set up a store on Printify and then create and market your unique design on social media.
Once a customer orders an item, you provide the details to your manufacturer, who handles production and shipping.
You can start your venture on Printify without any upfront capital since they let you set up an account for free. Once your business expands, you'll have to pay about $24.99 per month to upgrade your account to premium.
While e-commerce requires patience and practical strategies to set up and start earning, it's an excellent way to make $1,000 in a day.
2. Sell Stuff You Own
One of the easiest ways to make $1000 in 24 hours is by selling your stuff.
The advantage of this venture is that there's no limit to the items you can sell. And you can earn a decent amount provided your items are in good condition.
Some of the most common stuff you can give up for cash are:
Furniture
Clothes
Gaming consoles
Cars
Musical instruments
Antiques
Toys
Jewelry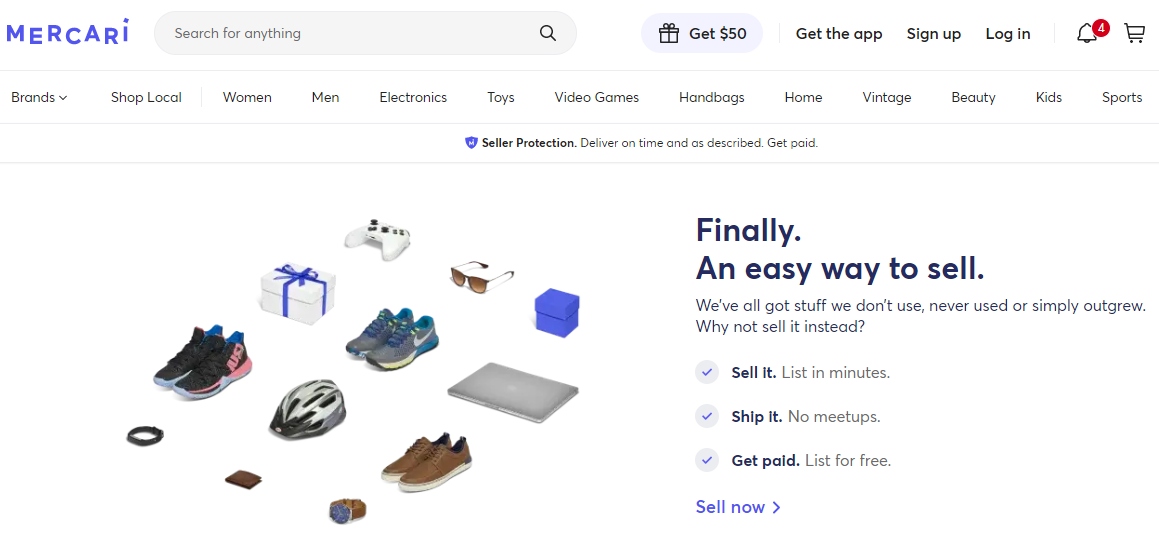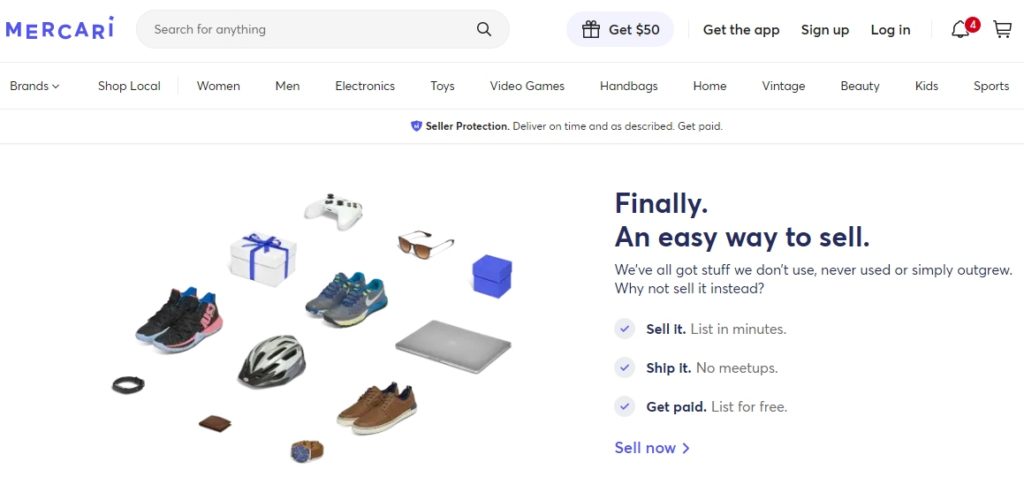 If you have a vast collection of collectibles like Pokemon cards, Funko Pops, or Yugioh cards, consider selling them for cash. You may make over $1,000 if you have some rare pieces.
You may need to sell high-value items to earn $1,000. You can also sell multiple items if an individual asset won't suffice.
Once you decide what to sell, create an account on popular apps like Mercari, eBay, and Poshmark. You'll need to list your products to attract potential buyers.
When creating your listings, use a good camera to take clear pictures from the best angles. You must also write detailed descriptions of your items so the buyers know exactly what they're purchasing.
Optimizing your product descriptions for SEO increases their chances of popping up when customers search for particular keywords.
Note that disclosing flaws in your descriptions is an excellent way to increase your credibility as a seller and reduce returns.
The upside of selling your items online is that, in most cases, you don't need a starting capital. Most online platforms let you list your items for free, and you can use your smartphone instead of purchasing a camera.
However, a significant disadvantage is you must handle shipping fees. You can factor the cost into the price of your item to avoid losses.
Alternatively, consider selling your stuff locally to keep 100% profit. You can find local buyers on platforms like OfferUp, Craigslist, and Facebook Marketplace.
You can also organize a garage sale or sell your items to neighbors, friends, and family.
If you need cash for an emergency and don't wish to sell items of sentimental value, consider getting a loan at a pawn shop.
3. Flip Items
Flipping items is much like selling stuff you don't need. Only that, in this case, you resell the item for a profit almost immediately after purchasing it.
You can easily reach your goal of $1,000 in 24 hours if you find items with high profit margins. You can flip several things if one isn't enough to hit the goal.
Here are some of the best items to flip for a quick profit:
Houses
Luxury watches
Vehicles
Designer clothes and accessories
High-end sneakers
Electronics
Antiques
Sports equipment
Digital assets like blogs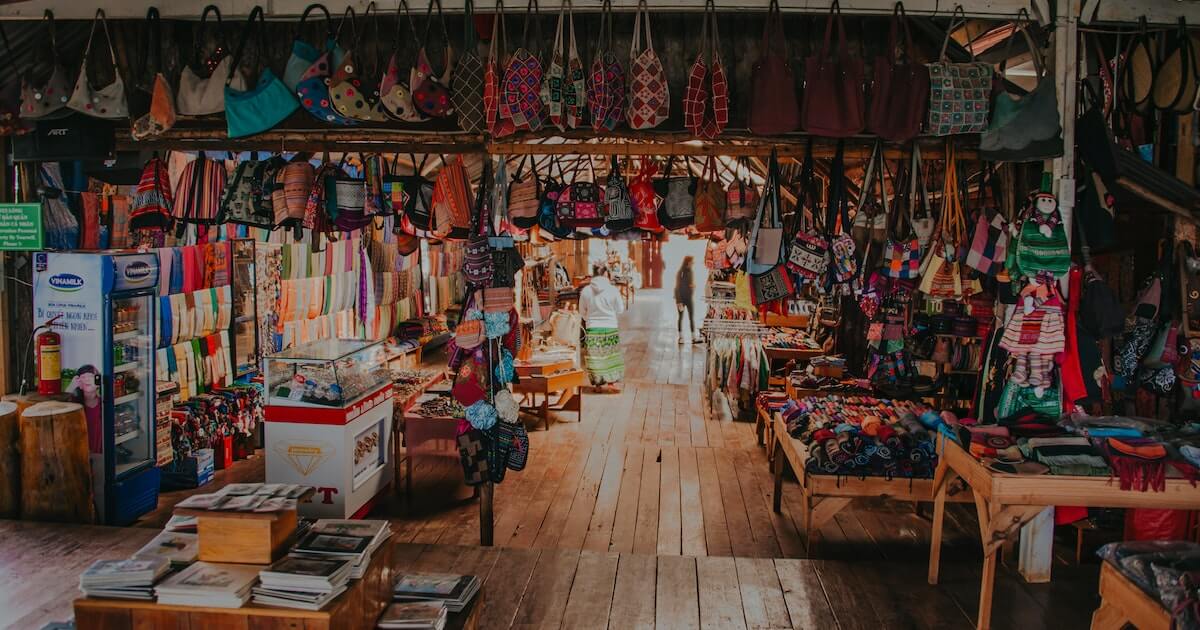 Before you venture into flipping, it's essential to identify a profitable niche and choose a fast-moving product to make high profits.
You must also decide on the product you'll flip based on the amount you're willing to invest. You may incur purchasing and repair costs if the item is in poor condition.
Once you decide what to flip, choose a selling platform based on platform fees and chances of success.
Choosing product-specific platforms ensures high profits since you can sell your item to an audience that appreciates its value.
For instance, for collectibles like Funko Pops, consider reselling them at collector conventions or stores like Toytastik. You can also search for specific groups on Facebook Marketplace or Reddit.
Overall, your success in flipping depends on the effort you're willing to put into finding good deals with high flipping margins.
You can also flip money to make $1k in a day. Read my post on how to flip $500 fast.
4. Sell Popular Seasonal Products
Another way to make $1000 in 24 hours is by selling popular seasoned products. For instance, during winter, you can sell cold-weather essentials such as:
Thick socks
Warm pajamas
Scarves
Wool beanies
Hooded raincoats
Waterproof pants
Electric blankets
Skiing gear
Ice skating equipment
Here are some options for the summer:
Swimming gear
Foldable kid pools
Portable fans
Portable hammocks
Beach toys
Waterproof Bluetooth speakers
The problem with seasonal products is that you may suffer huge losses if you fail to clear your inventory during the stipulated period.
You can sell all the items with effective marketing. For example, collaborate with popular social media influencers to market your products.
You can also provide discounts to attract many customers, especially at the beginning of the season.
Another great strategy is selling items that have different peak seasons. This way, you'll always have something to sell and money coming in regardless of the time of the year.
Generally, you must have a high-risk tolerance to venture into seasonal products. However, with the proper strategies, you can achieve the $ 1,000 in 24 hours.
5. Create Passive Income Streams
While raising a one-time $1,000 is an excellent idea, finding a venture that generates a regular passive income of $1,000 is even better.
From investing in real estate to renting items for cash, there are plenty of ideas to explore to build a passive income stream.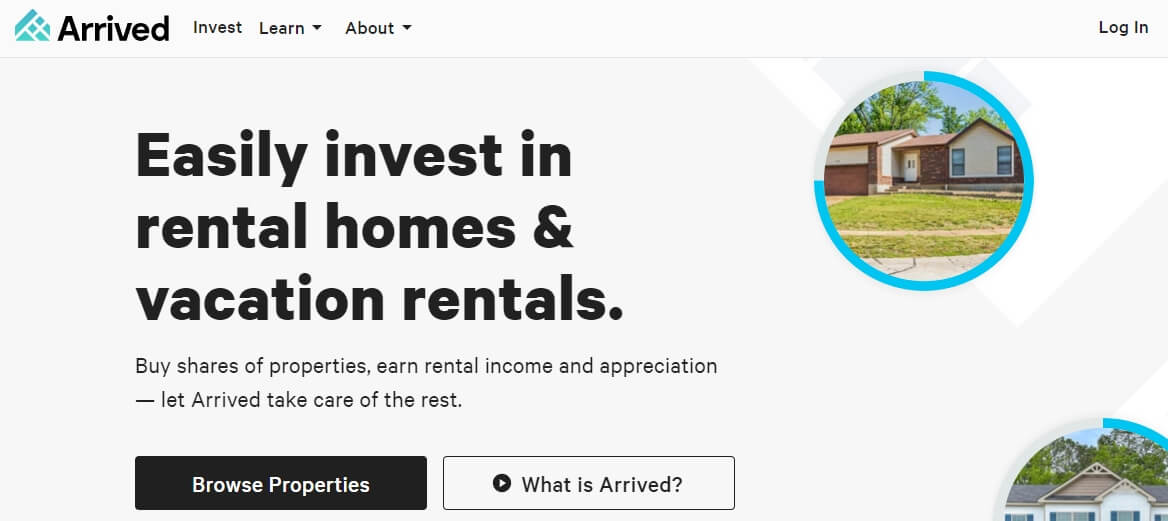 Here are some great options to consider:
Invest in real estate: Crowdfunding platforms like Arrived let you invest in real estate from as low as $100. Arrived diversifies your investment across different real estate units. You earn quarterly dividends from rent and property value appreciation.
Rent out extra space: If you have a spare room or too much space in your garage, consider renting out on sites like Neighbor. All you have to do is provide details of your place and the price you're willing to charge. When someone rents the place, Neighbor deposits monthly rent in your bank account after deducting a 4.9% + $0.30 processing fee.
Rent out your car: Listing your car for hire on Getaround is an excellent way to make $1000 in 24 hours. The amount you earn depends on the type of vehicle you rent out. You can also rent out several cars to earn even more.
I like these ventures because they allow you to delve into multiple simultaneously without breaking a sweat.
6. Try Instant Sign-Up Bonus Apps
Another way to make 1000 dollars in 24 hours is by trying apps that give you free money when you sign up.
While you may not earn the whole amount from a single app, you can stack several to make as much as possible. Some apps that offer sign-up bonuses include:
Upgrade: This financial app lets you earn up to 1.5% cashback on payments. Opening a rewards checking account earns you a free $200. However, you must make three debit card transactions to qualify for the welcome bonus.
Acorns: Acorns rounds up your spare change. Once the amount reaches $5, the app automatically invests in ETFs. You can earn up to $20 for just signing up. You can also earn $5 by referring a friend.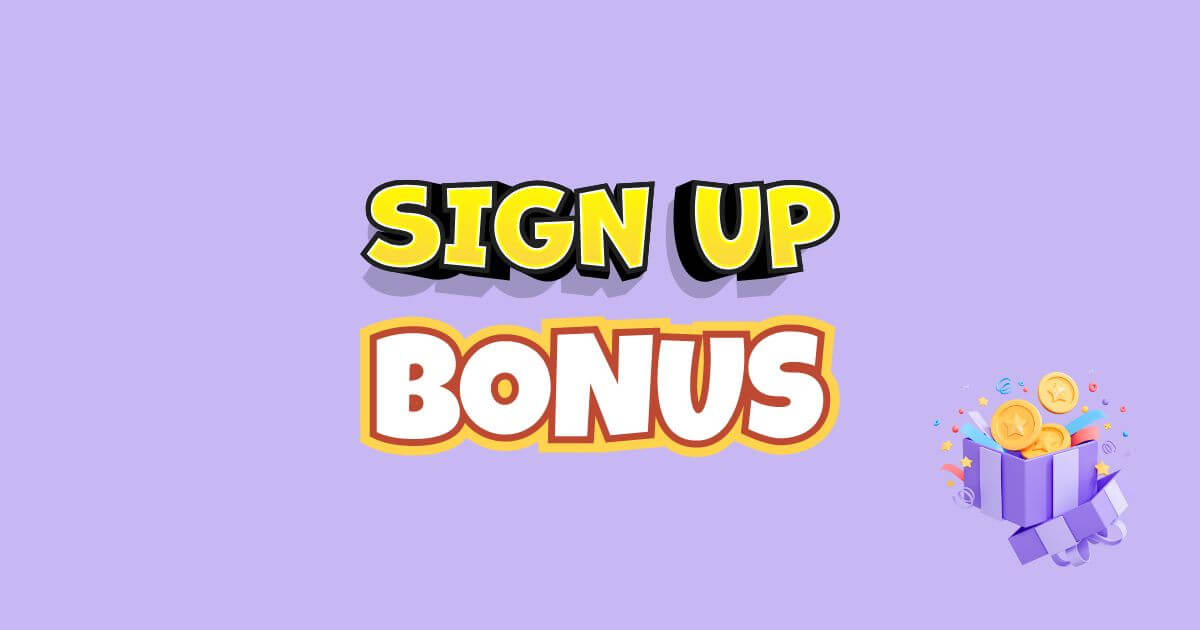 You can also earn extra cash by signing up on GPT sites and reward apps like:
Extra Reading: The Best Instant Sign Up Bonus Offers Without Deposit
7. Affiliate Marketing
Affiliate marketing is undoubtedly one of the most profitable money-making methods. If you play your cards right, you can easily make $1000 in 24 hours promoting products.
Generally, affiliate marketing is a form of advertising where you earn a commission for recommending a particular product or service.
If you work as an affiliate for a particular company, they generate a unique affiliate link. You then get paid when someone clicks the link or purchases the item through the link.
There are different ways to carry out affiliate marketing. Here are some of them:
Starting a podcast
Becoming a social media influencer
Growing an email list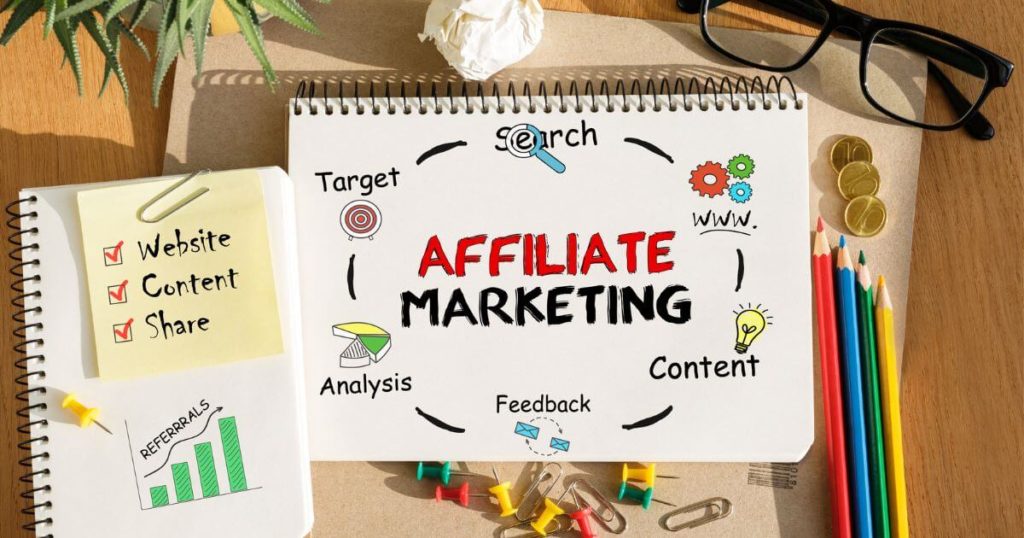 All the above methods require you to build an audience and loyal following to succeed in affiliate marketing. No one will click your affiliate link if you don't establish an audience.
You must find a profitable niche that resonates with a target audience to grow a loyal following. Some of the most common niches include:
Hobbies, e.g., cooking, traveling, and photography.
Finance
Technology
Personal development
Lifestyle and fitness
Home decor
Choose a niche you're passionate about and won't tire of writing or speaking about. Once you gain substantial followers, search for affiliate programs to join. I recommend Impact Radius as it has several offers in various niches to promote.
It's wise to join an affiliate program that relates to your niche. You must also try out the products and services before promoting them.
While establishing a loyal fanbase may take some time, consistency pays off in the long run. Take time to connect with your audience by interacting with them.
8. Leverage the Gig Economy
If you're still searching for ways to make $1,000 in 24 hours, consider starting a part-time driving side hustle.
While driving gigs that pay may earn you less than $1,000 on their own, stacking this side hustle with other income streams is an excellent idea.
Here are some of the best gig apps worth considering:
The best thing about gig apps is that you can make deliveries as a side hustle or turn the venture into a full-time job.
You can maximize your earnings by making deliveries during peak periods and stacking several gig apps like Uber Eats and Instacart.
9. Sell Digital Products
Selling digital products like ebooks, printables, online courses, recipes, and templates is an excellent way to make $1,000 in a day.
A significant advantage of selling digital products over physical ones is that you don't keep inventory. You also don't incur shipping costs like selling items online.
Also, you can resell digital products severally without recreating them from scratch. All you have to do is update them regularly to keep up with trends.
If you have a blog, podcast, or loyal social media following, you can use them to sell your products.
One major downside of this venture is that digital products are subject to copyright infringement, and there's huge competition for free content.
Therefore, your content must stand out if you want to make $1000 in 24 hours. Research your niche and competition before deciding what to sell and apply effective marketing strategies.
10. Do Odd Jobs
If you're willing to put in the work, doing odd jobs is another way to make $1k in 24 hours. Some excellent options to consider include:
Installing billboards
Installing acoustic ceilings
Washing windows
Professional bridesmaid
Hippotherapist
Grooming pets
Art therapist
Embalmer
Braille proofreader
Cruise ship captain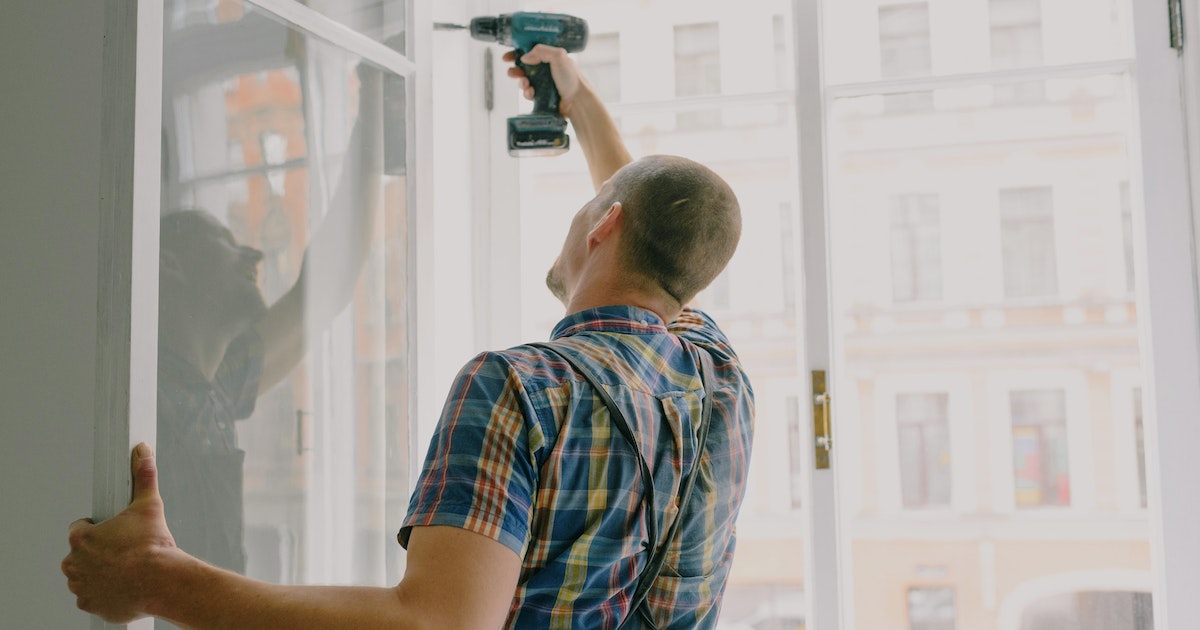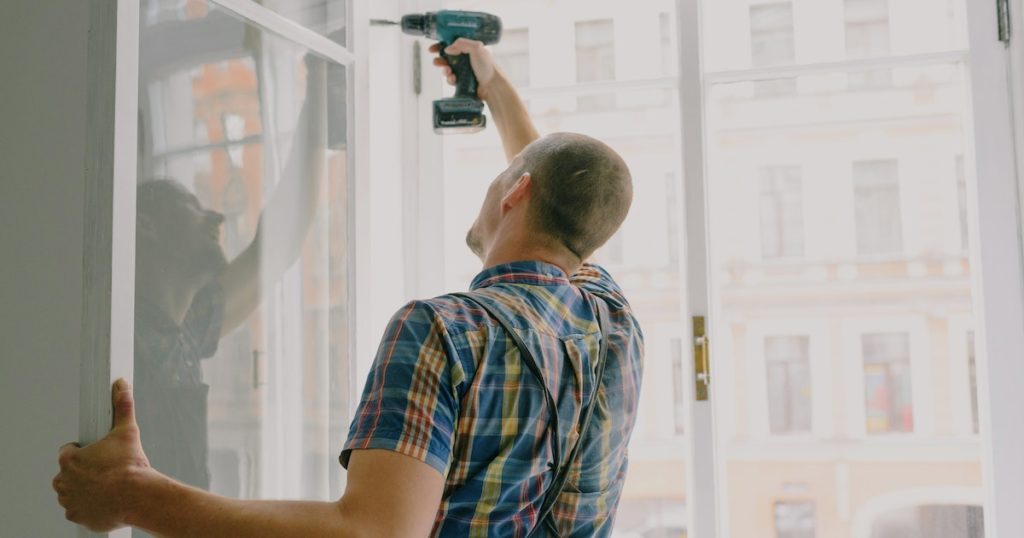 The best thing about these odd jobs is that you may not need an educational background, just a bit of training.
They also don't face tough competition like other jobs due to their unconventional nature. You can find such same-day pay jobs near you on Facebook Marketplace and Craigslist.
Most of these odd jobs won't pay you $1000 in a day, but they're great places to start if you want to supplement your income.
You can find odd jobs on apps like TaskRabbit or Steady.
11. Offer Coaching and Consulting Services
Are you still seeking ways to make $1000 in 24 hours? Another option worth considering is offering coaching and consulting services.
If you're an expert in your field or profession, you could offer coaching sessions to beginners or people who need more insight.
You can also provide consulting services to businesses or individuals looking to start a business.
The best thing about coaching is that you can specialize in a specific topic in your field. For instance, if your field of expertise is personal finance, you can specialize in making money online or saving money.
Think of your accomplishments and how you would advise others who want to achieve them. Another advantage is that you can offer your services from anywhere, thanks to the internet.
However, if you prefer in-person sessions, go for that. People still go for physical events.
You're also free to price your content however you see fit. People will pay hundreds of dollars for one-on-one sessions if you're an expert with a loyal following.
You can also take advantage of group sessions since they let you earn more money for making the same effort you would have made in an individual session.
12. Sell Your Skills Online as a Freelancer
One thing I like about freelancing is its unlimited income potential. How much you earn depends on the effort you put in.
Freelancing is about selling your skills online. You can sell virtually any skill and don't have to be an expert.
Some of the most common skills you can sell online include:
Transcription
Virtual Assistant
Programming
Writing
Designing websites
Graphic design
Video editing
Proofreading
Data entry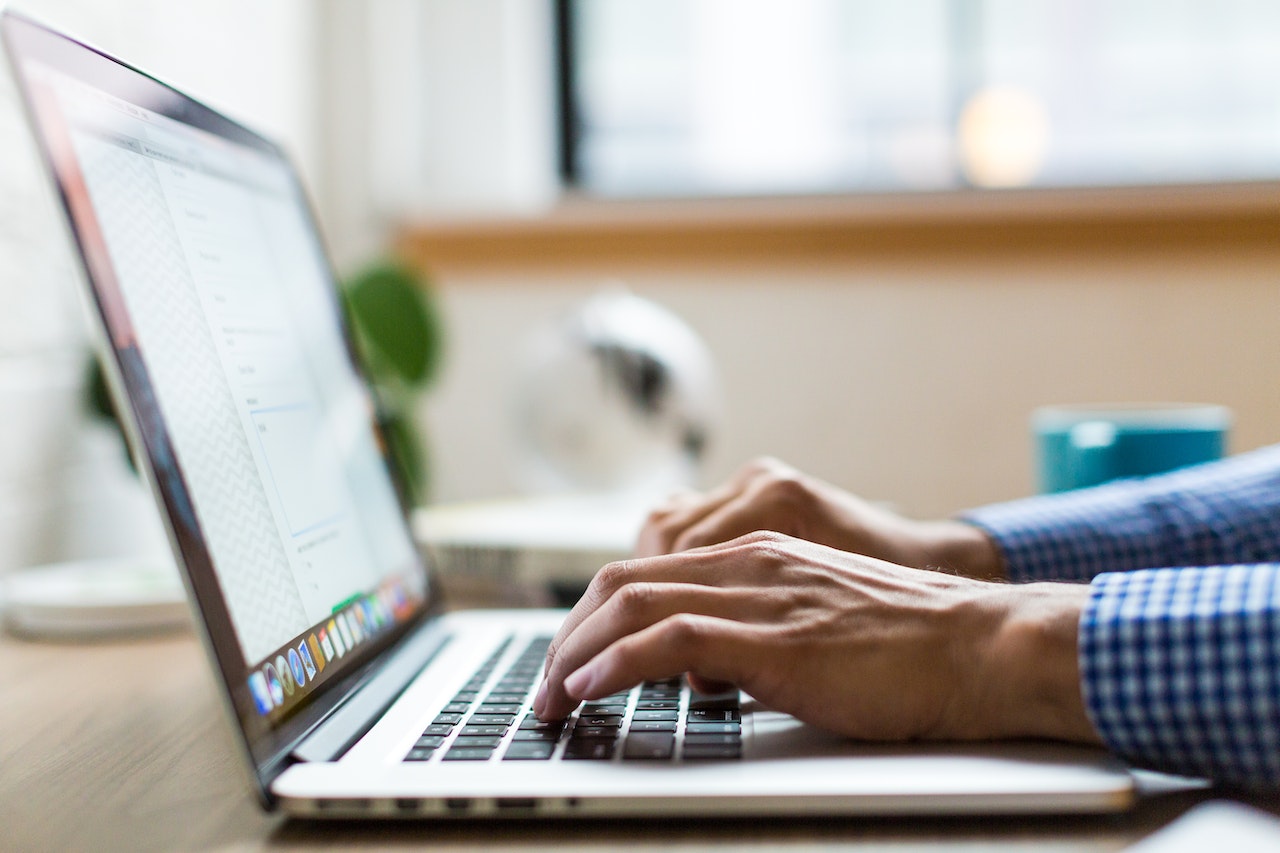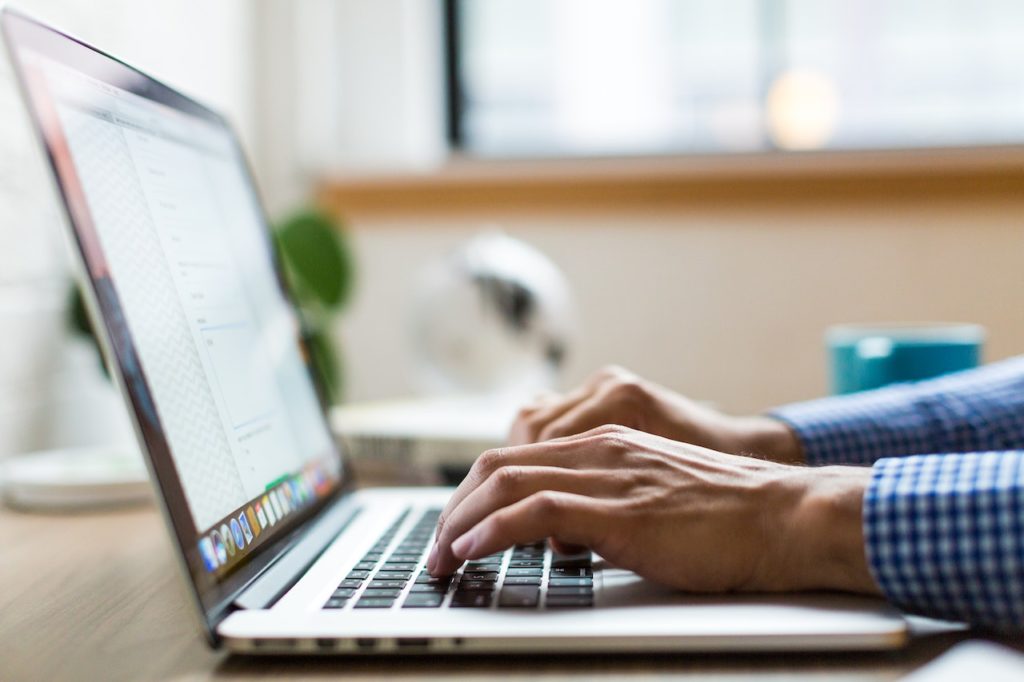 Among all the options in this list, I'd say that freelancing is the best way to make $1,000 in a day.
You don't have to learn a particular skill in school to monetize it. You can utilize free resources on the internet and practice to improve.
Once you have something to offer, sign up on platforms like Upwork, Fiverr, or People per Hour. Create a catchy profile and optimize it for SEO to attract more clients.
From there, start bidding for jobs. Be honest and provide samples to convince the client to give you the job.
When you start landing gigs, do them to the best of your ability to encourage repeat clients and maintain a high rating.
Building a reputation may take some time, but if you remain focused and determined, you may earn even more than $1,000 in a day.
13. Start a YouTube Channel
Another way to make 1000 in 24 hours is by building a reputation as a famous YouTuber.
Building a loyal fanbase may take some time. You must be willing to invest a lot of time and effort to make this happen.
The first step to monetizing your YouTube channel is choosing a profitable niche. The most common ones on YouTube are gaming, lifestyle, and health and fitness.
Next, find video equipment to ensure your videos are of high quality. With recent technological developments, no one will watch your content if it's poor quality.
If your smartphone has a good camera, you can use it initially. But once you start making money, consider investing in a high-quality camera and equipment like ring lights and microphones.
Once you gain a substantial following, you can apply for the YouTube Partner Program (YPP) to monetize your account.
To join this program, you must meet the following requirements:
YPP should be available in your country
Have 500 subscribers and 3,000 watch hours in the last 12 months
3 public uploads in the past 90 days
3 million public Shorts views in the last 90 days
Once you apply for the program, the YouTube team will review your account within one month before accepting your application. If rejected, you can appeal in 21 days or reapply after 30 days.
If your application is accepted, you can choose how to earn through your account. Here are some of the monetization features available:
Ads
Super Chat
Channel memberships
YouTube Premium
Super Thanks
Super Stickers
Shopping
You can also sell merchandise on your YouTube channel to make money. In this case, you don't have to meet any requirements; just build a loyal following, and you're good to go.
14. Start a Service-Based Business
You can also start a service-based business and grow it to generate a $1000 daily income. Many options exist in this line of work.
The best part about this is that you don't need to pay for an education to acquire relevant skills. You can use free learning material online or learn on the job.
Here are the most common service-based businesses you can start:
Plumbing
Housekeeping
Laundry services
Cleaning cars
Cleaning windows
Personal chef
Makeup artist
Mobile pet grooming
Adventure tours
Tutoring
Another upside of starting a service-based business is the low startup costs. You may not need to invest much since most of the input is your human labor.
As you gain footing, consider hiring more people to work with you and turning your business into a service-based company. Such a company has a higher potential of generating more than $1000 in a day.
Also, ensure you build customer loyalty by delivering your services in the best way possible. This way, you'll get more repeat clients and recommendations.
15. Ask For a Raise
The final way to make $1000 in 24 hours is to ask your employer for a raise.
If your employer asks you to take on more responsibility or promotes you, these may be good grounds for asking for a raise.
Another reason to ask your employer to increase your paycheck is if you've stayed in the company long enough and proven useful over the years.
While it's not the best way to make $1k in a day, especially for emergencies, asking for a raise is an excellent way to improve your annual income.
Plus, you need to have a valid reason to back your request. Think about how much more you want, then face your employer respectfully.
Tips for Making $1000 in 24 Hours
Here are some valuable tips to keep in mind if you want to make $1,000 in 24 hours:
Market your business: Most ventures in this list involve building a loyal fanbase. To do this, you must employ effective marketing strategies.
Consistency is key: Making $1000 in 24 hours usually won't happen overnight. You'll need to put in a lot of behind-the-scenes work to build a business that generates $1000 daily. You must be consistent to achieve this.
Do your due diligence: Whichever venture you choose, ensure you research thoroughly. Speak to a financial advisor if you're looking for a long-term business venture.
Try different methods: The best way to find the best venture that meets your needs is by experimenting with several.
Stack business ideas: Maximize your earnings by exploring several ventures simultaneously.
Extra Reading: How To Turn $1000 Into $10000
Final Thoughts
If you need money urgently, I hope this article provides more insight on how to make $1000 in 24 hours.
While this is huge, most ventures require you to put in a lot of effort before you start reaping such rewards.
If you play your cards right and invest the time and effort required, you should be able to raise $1,000 on such short notice.
Find the idea best suited for your needs and go for it. Also, consider stacking several options to earn even more.
Looking for more ways to make money fast? Check out these posts: