Where To Sell Used Tires for Cash in 2023 (15 Best Places)
This post may contain affiliate links which means that sproutinue.com may make a small commission at no extra cost to you. We only promote products that we love and feel will benefit our readers. Please read our Disclosure Policy for more information.
What do you do with your old tires once you get new ones? Most waste haulage companies no longer take used tires, so you probably let them sit in your garage for lack of a better option.
Instead of letting used tires sit idly in your garage, why not exchange them for a few bucks? If you're wondering where to sell used tires, many people are willing to buy used tires, even the ones in poor condition.
You can sell used tires locally or online to used tire shops, tire salvage yards, tire craft artists, or someone looking to replace worn-out tires.
I've outlined some of the best places I have sold my used tires for quick cash. I'll also share tips for selling used tires to maximize your earning potential.
Where To Sell Used Tires for Cash
From online platforms like Facebook Marketplace to local tire shops near you, there are plenty of options if you're looking for a market for your used tires.
If you want to turn your old tires into quick money, here are some of the best places to consider.
1. Sell My Tires
Sell My Tires is a site specialising in used tires and rims. You're likelier to earn more on such a site because the buyers know more about tires.
To sell your tires on this website, you have to list your items. Ensure you take clear photos of your used tires from multiple angles. You also need to add a description of your tires, your location, and the price at which you're selling.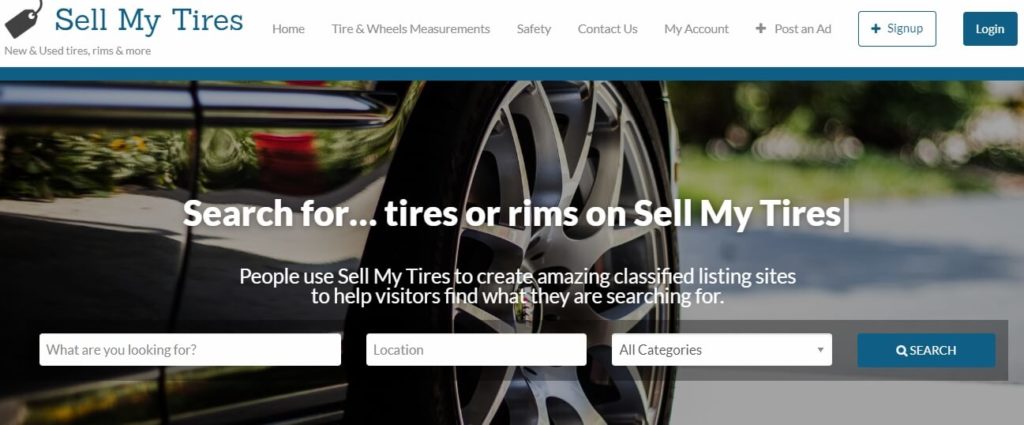 The best part is that signing up and listing your items on the platform is free, so you have nothing to lose if you don't make a sale.
The platform allows you to sell various tires in terms of type, quality, and brand, so you're bound to make a sale regardless of the kind of tires you have.
Sell My Tires discourages you from selling your items to buyers who insist on making online transactions. Make sure you carry out face-to-face dealings to prevent you from getting scammed. If you suspect a buyer is a fraudster, contact the platform immediately.
2. Liberty Tire Recycling
As the name suggests, Liberty Tire Recycling is a company that recycles rubber from tires. Once they collect the scrap tires, they process them. The usable ones are resold, while the rest is recycled into other materials like:
Molded rubber goods
Rubber mulch
Rubberized flooring
Rubberized asphalt
Shock-absorbing athletic surfaces
Liberty Tires accepts all kinds of tires regardless of shape and size, so you can get rid of tires sustainably even if they are in poor condition. 
They have branches across Canada and the U.S. Check them out if you're from these places and have tires you want to dispose of.
Liberty Tires Recycling doesn't pay you for your used tires, but you get to save the money you would have spent on junkyard fees. The opportunity to participate in promoting sustainability is a plus.
3. Santa Ana Wheel
This is an excellent option if you're based in California. Santa Ana Wheel is, however, stricter than others. They only accept original equipment manufacturer (OEM) tires.
They also have stricter requirements concerning the quality and condition of the tires they buy. They only accept tires in the following conditions:
A+: Tires that have never been mounted
A: Slightly used
A-: Light unnoticeable scratches on the surface but looks new from a distance
B+: Minor unnoticeable curb scratches
B: Noticeable minor scratches
B-: Noticeable scratches and some apparent coat issues
C: Wheel with surface issues but is not bent or cracked
If your tire is in a poorer condition than the ones mentioned above, you can consider other options mentioned in this article. 
Santa Ana Wheel also purchases wheels based on supply and demand, so you may not sell your tires if their market demand isn't high.
4. United Tires
Another place you can sell your used tires is United Tires. It's one of the biggest used tire shops in the U.S. The company buys tires and then refurbishes them before reselling them.
This will earn you less because the company also needs to make a profit when selling the tires, but it's a great option.
United Tires buys a wide variety of brands like Maxxis, Bridgestone, Dunlop, and Continental, so you can make a sale if your tire is from one of the brands they deal in.
You must ensure your tires are in good shape to sell to this company. They shouldn't have holes or tears in them. It's also important to note that the company doesn't always buy tires. They only make purchases when they need to.
5. Tire Management Inc
Tire Management Inc is a tire hauling company that buys used tires with capable or regroovable casings. However, they don't accept Chinese casings.
The company is based in Illinois. They buy tires and then retread them for resale. They mostly purchase tires in bulk, a minimum of 50 tires. If you want to sell many tires at once, this is the best option. 
They accept several brands, including the following:
BF Goodrich
Dunlop
Yokohama
Firestone
You must ensure your tires are garbage-free before the company picks them up.
6. Tire-Trader
Tire Trader operates in Canada and the U.S. They also have affiliates in Australia, North America, South America, Europe, Asia, and Africa. Once you contact them, they match you with a buyer.
Some popular brands include Michelin, Yokohama, Firestone, and Goodyear. They have a price list on their website, so you know beforehand what your used tires will fetch.
They also have different membership levels, enabling you to promote your used tires across a wider audience and increasing your chances of making sales. This is helpful, especially if you're selling many tires or are flipping them for cash.
The downside of this company is that its website is hard to navigate. Once you get past that hurdle, you'll easily sell your used tires.
7. Corporate Truck Tires
Corporate Truck Tires operates in Greer, South Carolina. They buy salvageable tires, retread them then resell them for profit.
The company accepts several brands, including the following:
Goodyear
Dunlop
Turnpike
Yokohama
However, they only deal in truck tires. If you want to sell passenger tires, try other options from the ones mentioned in this article.
8. Facebook Marketplace
The Facebook Marketplace is one of the best places to sell right nearly everything for quick money.
Some of the best things to sell on the platform are clothing, furniture, sneakers, and even collectibles like Pokemon cards. Car parts like used tires are also in high demand on Facebook Marketplace. You only need to list your used tires to find buyers.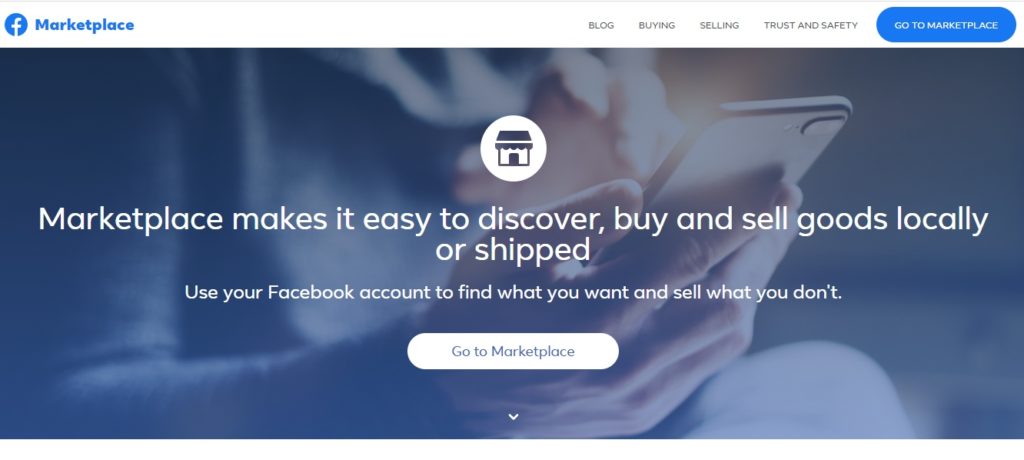 You can also post your used tires in local car parts groups to reach an even bigger audience that's more knowledgeable about tires. You're also likely to earn more in such groups.
Take clear photos of the tires to attract buyers and increase your chances of selling them. Ensure you include a detailed description on your listing. Once a buyer is interested, they'll contact you, and you can arrange to meet up and exchange the tires for cash.
Most buyers will want to negotiate the price. You need to leave room for negotiation when setting your price so that you don't end up selling your items at a loss.
9. Craigslist
If you're still wondering where to sell used tires, try Craigslist. Listing on the platform is free.
Another advantage of Craiglist is you don't have to create an account to sell your items. You can create a free post. This is useful, especially if you're making a one-time sale.
Like any other online marketplace, ensure you take clear photos of your tires and include an accurate description. It's vital to provide the correct information about the condition of your tires.
Craigslist encourages you to conduct face-to-face cash transactions to avoid getting scammed. The advantage is that you get to keep all your profit since you'll not incur shipping costs.
10. eBay
One of the best places to sell used tires online is eBay. With over 130 million active users on the platform, you can quickly get someone interested in your used tires.
You can either set a fixed price for your used tires or auction them. You'll need to post a listing first, including clear photos of the tires, a detailed description, and the set price.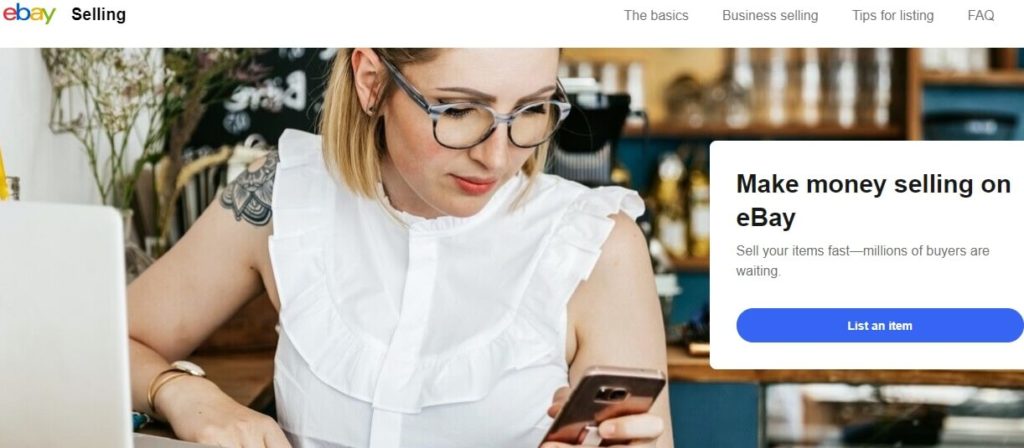 Note that eBay charges a 13.25% fee for every completed sale. Make sure to factor this seller fee into your pricing to avoid incurring a loss.
Unless you make your listing available for local pick-up only, you'll need to think about shipping. Shipping may cost a lot because of the size and weight of the tires. It's important to remember this because it'll impact your overall profits. You can let the buyer pay for shipping to rid yourself of this problem.
If you decide to cover shipping, you'll want to factor the cost into the price of the tires to avoid losses.
11. Garage Sales
Hosting a garage sale in your area is a great way to sell used tires. Garage sales can be fun, and you might expand your customer base while at it, especially if you intend to start a used tire-selling business.
You'll need to advertise your garage sale in advance around your city so that as many people as possible attend. You can use posters, community bulletin boards, or social media.
The best thing about this option is you won't have to handle hefty shipping since you'll be dealing with local buyers.
Also, the buyer can examine the tires before purchase; therefore, you'll avoid getting your tires returned for failing to meet the buyer's expectations.
12. Pomp's Tire
Pomp's Tire Service is another company that buys used tires, retreads them then resells them for profit. They have branches throughout the Midwest.
They accept the following brands:
Michelin
BF Goodrich
Uniroyal
Bridgestone
Firestone
Pomp's Tire is an excellent choice if you want to sell used semi-truck tires. They also buy depending on demand.
13. Auto & Tire Works
Auto & Tires is located in Denver. They also buy used tires, then retread them for resale.
To sell your used tires to Auto & Tire Works, they should be in good shape. The tires have to be good enough for retreading.
The amount your tires will fetch depends on their demand. You'll earn a reasonable sum if your tires are from a less popular brand. The advantage here is that this company accepts all kinds of tires.
14. Lakin Tires
Lakin Tires is one of the largest and most efficient tire recycling companies in the U.S. They have been in operation for over 100 years.
They aim to recycle as many tires as possible to eliminate waste. This is an excellent option if you want to get rid of your used tires, even those in poor condition.
Also, they accept all tires regardless of brand, so you're sure to get your tire problem fixed with this company.
Lakin Tires won't earn you much, but it's still a great way to contribute to sustainability while making a few bucks.
15. Local Tire Shops
Another option to sell used tires is local tire shops. This is bound to be a success if your tires are in good shape. You can surf the internet to locate tire shops near you. You can also consider some popular shops like A&A Tire and Wheels.
Local tire shops don't pay much because they have to earn a profit when they resell the tires. It's, however, a good option if you don't have time to create listings online.
Also, this option lifts the burden of shipping your tires. Some local tire shops will provide transportation for the tires, but some will require you to bring them to the shop.
Tips for Selling Used Tires For Cash
Here are a few tips to maximize your profit and make selling your used tires as smooth as possible:
Store your tires appropriately: Ensure you have a safe place to store your used tires to prevent them from getting damaged before the sale.
Be honest: Always disclose every detail about your tires. This will enable you to avoid getting your tires returned by the buyers. You also get to build a good reputation, especially if you intend to start a flipping business.
Check local laws and guidelines: Find out beforehand if your local area has any laws or guidelines about the resale and disposal of used tires. Ensure you adhere to such laws, if any.
Consider shipping: Always consider shipping as you look for options for selling your used tires. Organize for local sales if you don't want to handle shipping costs. If you choose an option that requires shipping, you can factor the shipping costs into the price or pass the baton to the buyer.
Include rims: You'll earn more if you sell your used tires with rims than without them. Plus, they also sell faster.
Research the available options: It's crucial to find options for recycling used tires, especially if yours aren't resellable. Recycling may not earn much, but making a few coins is a great way.
Keep your options open as you resell your tires. You don't have to sell to tire shops. You can sell to craft artists instead, especially if they're no longer ideal for cars.
Frequently Asked Questions
Who Buys Used Tires Near Me?
A local tire shop is an excellent place to sell used tires near you. You can look up the local tire shops in your area on Google. However, not all tire shops buy used tires, so you may need to call first to check or look for information on their website. You can also find local buyers on websites like Craigslist.
Where Is the Best Place To Sell Used Tires?
There are many local and online options to consider if you intend to sell your used tires. You can sell them to a local tire shop or post a listing on websites like eBay and Facebook Marketplace.
Some of the companies willing to buy your used tires include:
United Tires
Tire-Traders
Santa Ana Wheel
Corporate Truck Tires
Tire Management Inc
Auto & Tire Works
Pomp's Tires
You can also sell used tires to recycling companies like:
Liberty Tire Recycling
Lakin Tires
Do Tire Shops Buy Used Tires?
Not all tire shops buy used tires. Most of them either deal in auto repair or sell new tires. However, several companies will buy used tires from you. They include the following:
Santa Ana Wheel
Tire Traders
Corporate Truck Tires
You can look up local tire shops online to determine if they buy used tires.
How Much Can You Sell a Set of Tires For?
The amount your used tires fetch will depend on where you sell them and their condition. Your tires must be in good retread able condition to fetch a reasonable sum.
The average price for most used tires ranges from $25 to $75. You're, therefore, likely to earn between $100 to $300 for a complete set, depending on quality and demand.
It helps if you have brand-name used tires. They often fetch more than the rest.
The size of your tires can also impact the money you earn from them. Big truck tires will make you more money than small passenger car tires.
Generally, the less wear and tear on your tires, the more money you'll earn.
Can You Sell Used Tires to Discount Tire?
Discount Tire doesn't buy used tires, but you can sometimes trade in your used tires if they're in lightly or moderately used condition. You can only trade in your tires if you purchase new ones from the company. Check out their website for information on the kind of tires they allow for trade-in.
Final Thoughts
The selling used tires business is growing as the years advance. There are many places to sell your used tires, either online or locally. You can also make quick cash from flipping used tires as a side hustle.
To sell online is simple as you only need to create a listing. Most sites like eBay and Facebook Marketplace allow you to list your used tires for free. You'll also need to include clear photos, a detailed description, and the price of your tires in your listing.
Selling locally is even easier since you don't incur shipping costs. Consider hosting a garage sale or selling to a local tire shop. You can also search for local buyers on Craigslist.
Hopefully, this article will be helpful as you start your used tire-selling business.
Want other cool ways to make money? Checkout: