15 Best Jobs That Make 5000 a Month Without a Degree
Updated on November 15, 2023
This post may contain affiliate links which means that sproutinue.com may make a small commission at no extra cost to you. We only promote products that we love and feel will benefit our readers. Please read our Disclosure Policy for more information.
Traditionally, getting a job with a decent salary was only possible with a degree. Most people still think this is the case.
Thanks to technological advancement, plenty of jobs don't require you to attend school and become a degree holder.
In this article, I'll delve into 15 jobs that make 5000 a month without a degree. Feel free to explore different jobs to find the right one for you. 
Since most are remote jobs, you can easily stack several and turn them into a full-time venture.
Want to make money fast? Try out:
YouGov – Get paid to share your opinion!
Opinion Outpost – Complete surveys online and earn PayPal money and gift cards!
The Best Jobs That Make 5000 a Month
There are plenty of jobs that pay $5000 a month. Some side hustle ideas allow you to make money online, while some are offline.
I've created a detailed list of 15 jobs to help you find the one best suited for your needs. Consider exploring several before settling on one.
Also, you can maximize your earnings by stacking several side hustle ideas. This is an excellent idea, especially for work-from-home jobs.
Here are some of the best jobs that make $5000 without a degree:
1. Transcription
Transcription involves converting audio clips to written or typed text. Consider exploring this venture if you have good typing and listening skills.
Transcription is a digital skill that's in demand. So, if you're seeking a work-from-home job, this is a great option.
This job requires some special equipment, such as:
Noise-cancelling headphones
Computer
Keyboard
Mouse
Transcription software
Foot pedal
Audio enhancer
You can use your smartphone initially, but consider investing in good-quality equipment once you gain footing.
Note that you'll need to put in some effort, time, and money to make $5000 a month as a transcriber.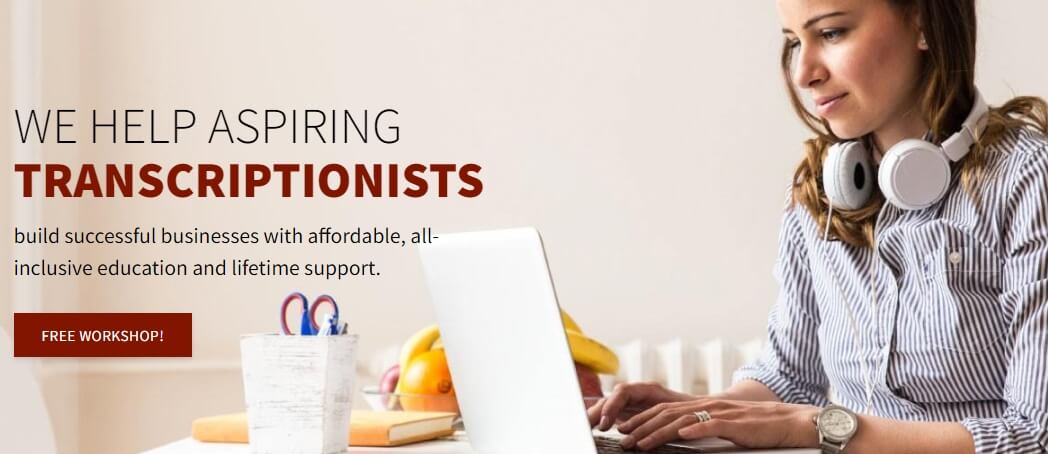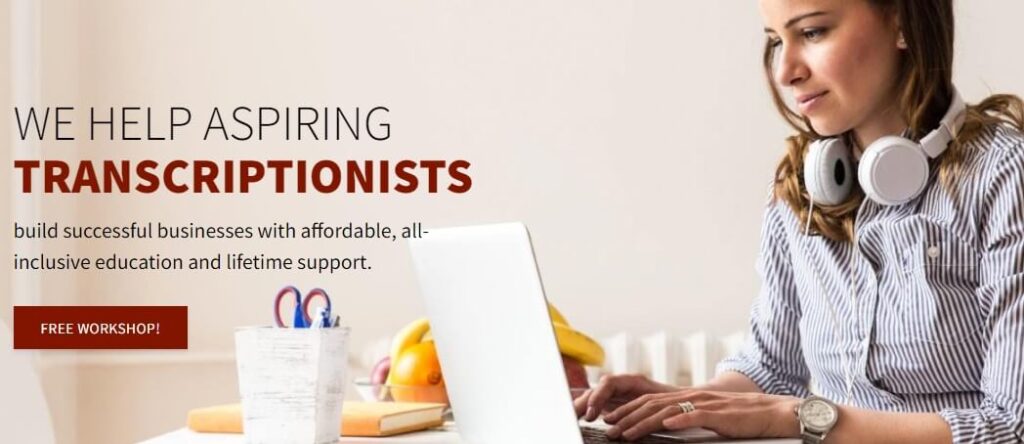 Some sites teach you how to become an expert transcriptionist. Transcribe Anywhere is an excellent example. The site has numerous courses to help you in your journey of learning how to transcribe audio files.
The courses are self-paced and affordable. Transcribe Anywhere has a course for you, whether you want to get into legal or general transcription.
Also, the course has different difficulty levels to help you practice and hone your skills. It also helps in preparing you for the job market.
The site also hosts a free workshop to help you determine if transcription is the right job for you.
Alternatively, you can make use of the free resources on the internet to learn the skill. Many YouTube channels and sites can teach you how the job is done.
2. Proofreading
Like Transcription, proofreading is an on-demand skill, so you're sure to get a job. People always look for people to review their work to check for grammatical errors and typos.
This might be the right job if you're proficient in a particular language or have an eye for detail. The job is pretty simple, and there are plenty of apps and sites that make your work easier.
Like transcription, you have to invest time and money into learning the proofreading skill. Most clients will be confident in you if you understand the craft.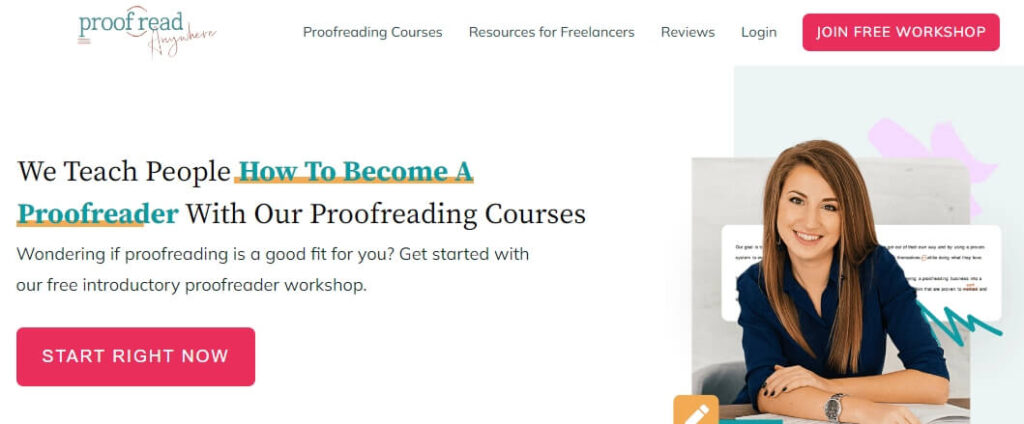 You can use the Internet if you don't wish to spend money on online courses. Many YouTube videos and articles online explain the dos and don'ts of proofreading and how to be an expert in the field.
Alternatively, you can sign up for a Proofreading platform that offers online courses. A good example is Proofread Anywhere.
The site has different courses that help you polish your proofreading skills. Proofread Anywhere hosts a free workshop to help you determine if you want to get into proofreading.
In addition to proofreading, they cover marketing to help you build and expand your client base.
Check out Proofread Anywhere to avoid common mistakes that many proofreaders make.
Once you complete the course, you can apply for jobs on platforms like Upwork. You can easily make $5,000 a month if you land gigs consistently. 
3. Freelance Writing
Another job that makes 5000 a month is freelance writing. This job generally entails writing articles and different pieces for clients. 
You can seek related jobs if you're proficient in a specific language. Most clients pay based on the number of pages you write, the word count, or the complexity of the work.
The best part about freelance writing is that everyone can do the job since it's easy to learn. It also doesn't require you to hold a degree.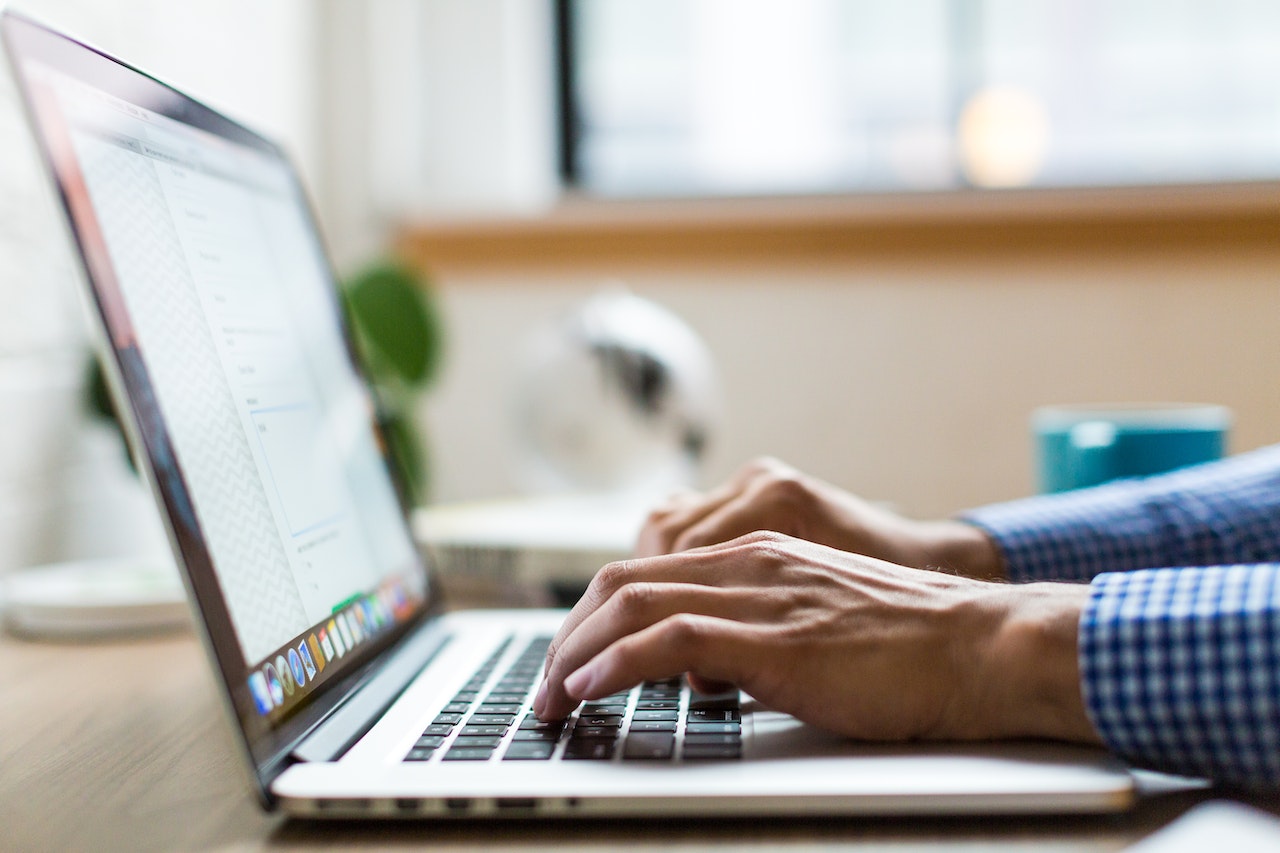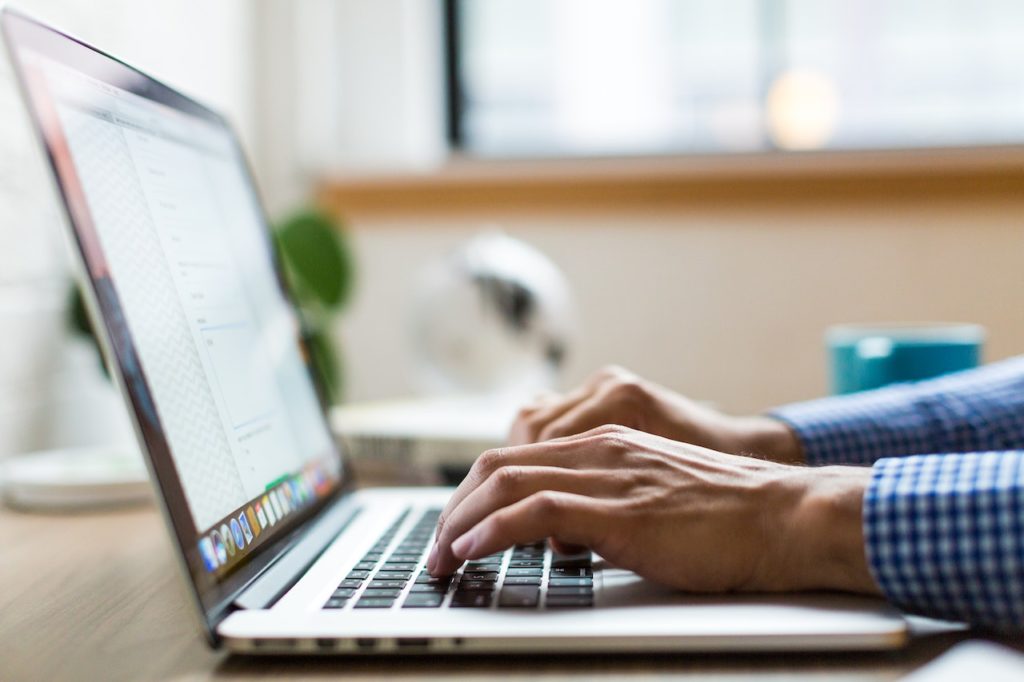 You can learn the skill through the countless resources available on the Internet. Once you learn the skill, you can look for remote jobs on sites like Fiverr.
Remote sites usually have jobs classified as entry-level or expert-level. Entry-level jobs pay less than expert-level gigs. Apply for entry-level gigs initially, then polish your skills to bid for higher-paying jobs.
I've been freelance writing for over seven years, and it's an excellent way to make money online. All you have to do is pick a niche and focus on it.
Develop your writing style and employ marketing strategies to build your client base. You can easily make $5000 a month if you have repeat clients.
4. Blogging
This is one of my best ways to make money online. If you employ the right strategies to grow your audience, blogging could earn you more than $5000 monthly.
You must be willing to invest time and money since growing a blog doesn't happen overnight. Among the most critical parts of the journey is finding a niche.
Find a niche that will spark interest in people; otherwise, no one will read your work. Here are some examples of niches you could explore:
Personal finance
Business
Entertainment
Travel
Beauty and fashion
Gaming
Health and Fitness
Homeownership
Lifestyle and hobbies
Once you choose a niche and set up your blog, learn how to write blog posts and optimize your content for SEO.
Marketing your blog is also essential. Find the right promotion strategies to widen your reach and grow your readership.
Once your blog gains substantial traffic, consider monetizing it by selling digital products, selling ad space, offering subscription tiers, and affiliate marketing.
Blogging is an excellent option to make $5,000 a month. If you stick with it long enough, you can turn it into a full-time venture. 
If you're seeking a passive income stream, consider outsourcing tasks to freelance writers. 
You can read my in-depth guide on how to start a blog that makes money.
5. Bookkeeper
Are you still looking for a way to earn $5000 monthly? If so, consider venturing into bookkeeping. One upside of bookkeeping is you can work remotely.
Bookkeeping involves keeping track of a company's financial data. The job might be perfect if you have great organizational and mathematical skills.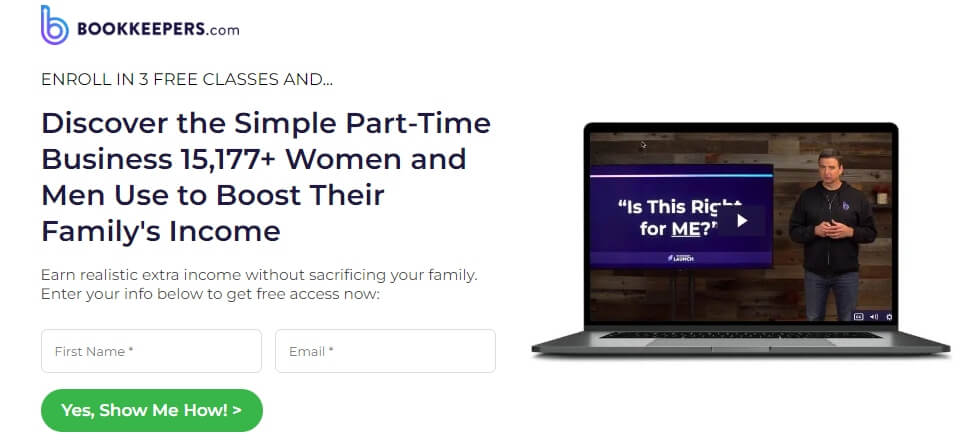 While you don't need a degree for this job, you do need to possess some skill level. Bookkeeper Launch is an excellent site that helps you progress from a beginner to an expert bookkeeper.
If you're unsure about bookkeeping, the site offers you a chance to attend a free workshop to help you decide.
They have three affordable subscription tiers. If you'd like to be a professional bookkeeper and earn $5000 or more monthly, consider venturing into bookkeeping.
6. Virtual Assistance
Virtual assistance has gained popularity as most companies transition to remote work. These days, most companies prefer virtual assistance to conventional in-person ones.
This side hustle idea might be an excellent option if you possess great organizational skills and good attention to detail.
As a virtual assistant, you'll be required to handle the following tasks:
Schedule meetings
Manage contact lists
Conduct market research
Book travel and accommodation
Provide customer service
Expect to earn about $10 to $25 per hour. You may earn more if you bid for expert-level jobs.
To have a competitive edge as a VA and maximize your earnings, you need to have the following in-demand skills:
Computer literacy
Good typing skills
Communication
Project management
Integrity
Time management
Good organizational skills
You may be a good fit for the job if the above characteristics describe you. The best thing about virtual assistance is that it's one of the best online skills to learn, especially if you're already computer literate.
You can find jobs on sites like Upwork and Fiverr once you're ready to monetize your skills.
If you play your cards right by bidding for high-paying jobs and doing your work well, you may earn $5000 a month.
7. Flipping Items
Flipping is one of my best side hustle ideas because everyone can do it, and you can flip virtually anything. Furthermore, you don't need a degree for this side hustle idea.
Flipping involves purchasing items, revamping them to increase value, and reselling them at a profit without holding them for long.
To earn at least $5000 a month, you must master the art of flipping and choose items of value with good flipping margins.
You can flip almost anything. Some of the most popular items to flip include:
Houses
Designer clothes
High-end watches
Antiques
Vintage items
Digital assets like websites
NFTs
Electronics
Collectibles such as Beanie Babies
You can source the items from flea markets, thrift shops, garage sales, or online selling sites. Some people always list items like furniture for free to declutter their homes.
If you find free items, take them since they'll earn 100% profit. Check sites like Facebook Marketplace for such great deals.
You can also source inventory from your home. Declutter your house to find valuable items that you don't need anymore.
Once you find the items you want to flip, you must invest time and money in improving their appearance to increase value. If any of them is damaged, take time to repair them.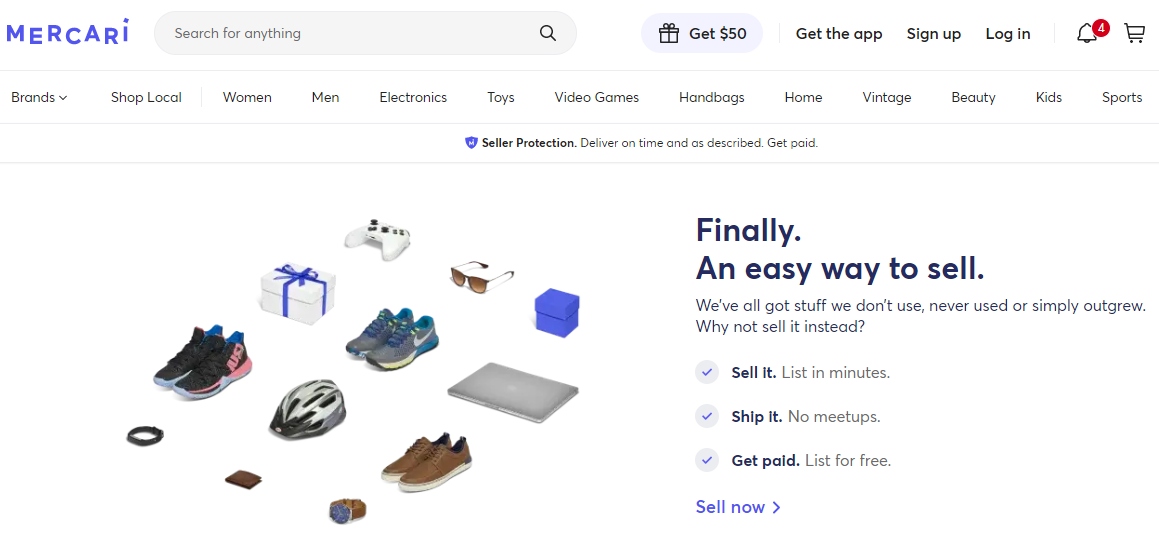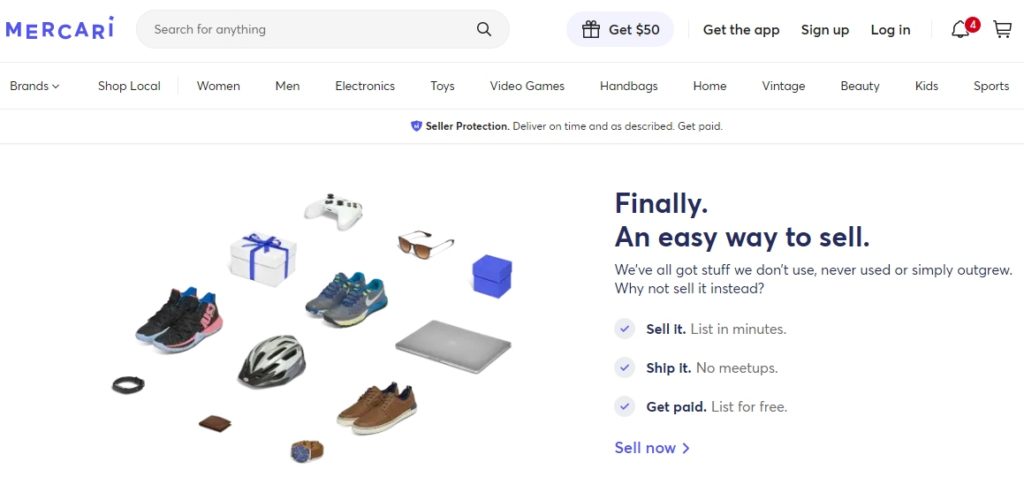 You can sell the items on online marketplaces such as:
If you'd rather sell your items locally to avoid the seller and processing fees associated with online selling sites, consider organizing a garage sale or selling at a flea market or thrift store.
Alternatively, sites like Facebook Marketplace, OfferUp, and Craigslist allow you to sell your items to local buyers.
Flipping has the potential to earn way more than $5k a month. You only need to play your cards right and find the correct item.
Extra Reading: How To Flip Money
8. Barbering
Grooming hair for a living is another way to earn $5000 a month. If you're a professional barber, you can make as much as $500 a day, which adds up to about $15,000 monthly.
It depends on your location, how you deliver your services, and how much you charge per client. You may earn more if you're located in a city than in a rural area.
Building a solid social media presence on platforms like TikTok and Instagram is vital to reaching a wider audience and gaining more clients.
You can also maximize your earnings by offering additional services rather than just trimming hair. Some great services to provide include:
Ear piercing
Beard treatments
Face masks
Massages
Face profiling
Facial treatments
While barbering doesn't require a degree, you can take courses on related skills to polish the art. For instance, learn how to color hair and handle curly hair.
9. Landscaping
If you're passionate about design, landscaping is for you. It's possible to generate $5000 in a month as a landscaper.
Landscaping generally involves improving the outdoor appearance of homes. You can do that by planting trees and flowers or adding ornamental features.
You can earn as much as $70 per hour as a landscaper and up to $100 an hour if you're a professional.
You'll need to invest in quality tools to succeed in landscaping. Some of the necessary equipment includes lawnmowers, hedge trimmers, safety equipment, and an equipment vehicle.
Effective marketing is also an essential part of the job. You need to inform people about your services to land more clients.
You can market your landscaping services via social media platforms or through a blog. Landscaping can earn you $5000 if you stay committed and offer quality services.
10. Crypto Trading
Here is a side hustle idea that has the potential to earn way more than $5000 a month. However, crypto trading is risky since crypto is highly volatile.
Unlike some jobs like barbering, you can trade crypto from the comfort of your home. While crypto trading doesn't require a degree, you must take time to understand and master the art.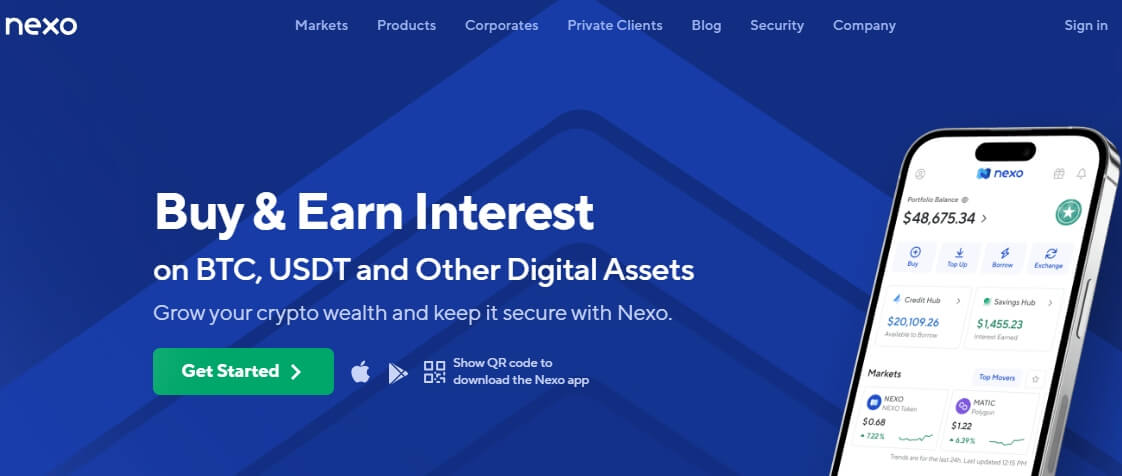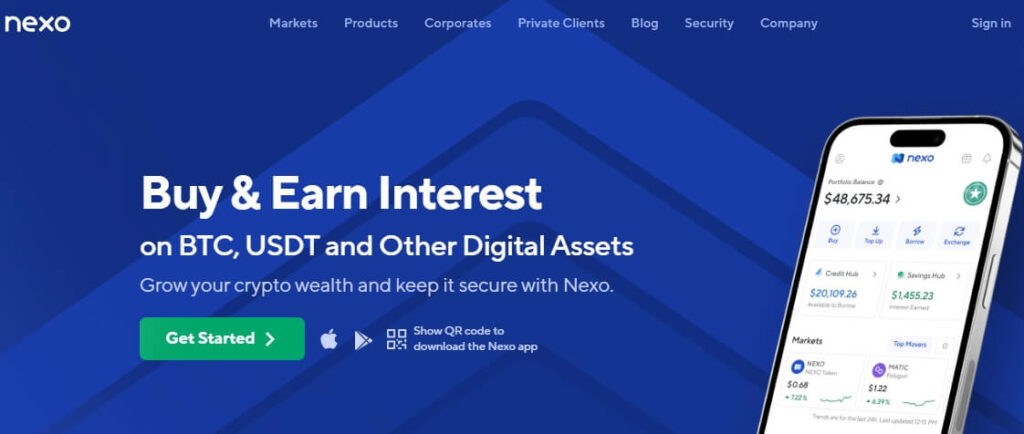 Some platforms offer simulators to help you practice and understand the crypto market. You can also use tutorials available on YouTube.
Sites like Nexo let you trade and exchange crypto. You can also borrow against your portfolio. Plus, you earn $25 if you refer a friend.
You can become a millionaire through crypto trading if you play your cards right.
11. House Sitting
House sitting is a popular job since homeowners always look for people to take care of their houses when they travel for work or vacation.
It's an excellent way to tour different cities while earning money. You can also save money on accommodation as you'll live in other people's houses.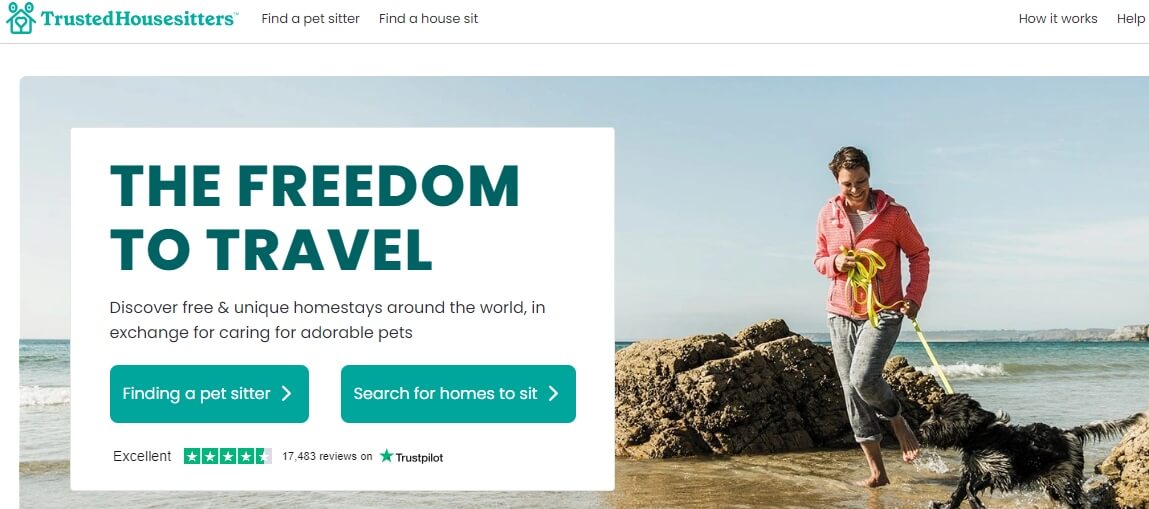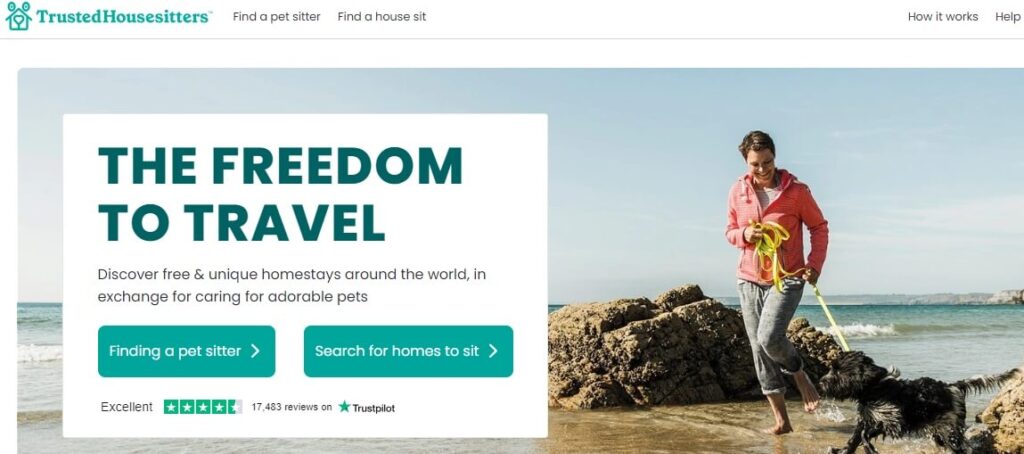 Generally, you'll need to take care of the home and perform duties like watering plants and collecting the mail. In some cases, you may need to care for pets.
What I like about this job is that it doesn't involve a lot of processes. For instance, you don't need any equipment, and there aren't any upfront costs. You also don't need to carry out marketing.
This is an excellent venture to earn $5000 per month.
12. Graphic Design
Graphic design is among the most in-demand skills today. You can sell your skills online if you venture into this side hustle idea.
You don't need a degree for this. You can pay for a short course on sites like Udemy. Alternatively, there are plenty of free materials on the internet.
One way to maximize your earnings is to familiarize yourself with as much graphic design software as possible. Some software include Gimp, Canva, and Adobe Photoshop.
According to Indeed, the average salary of a graphic designer is about $21.55 per hour.
Of course, you can earn more if you're more experienced. Don't shortchange yourself; go for the highest-paying jobs if you qualify. This way, you can achieve your target of $5000 a month.
13. Babysitting
If you like spending time with kids, babysitting might be your best option. Many people hire babysitters to care for their children when they're away for work or at night.
While babysitting during the day is profitable, you can earn more as a night babysitter. Most people who hire night babysitters are those with night jobs.
The best part about this job is that you need no skills or formal education. You just have to be good with kids.
If you work as a night babysitter, you may need to do a few tasks, such as preparing dinner and helping the kids with homework.
You can earn between $13 and $35 per hour as a babysitter. Apply for as many jobs as possible and go for the highest-paying to achieve $5000 monthly.
14. Online Tutoring
Consider online tutoring if you're proficient in a particular subject, especially science, technology, and math.
I like this job because it lets you set your rates. Expect to earn between $15 and $100 per hour. Your pay depends on the strategies you employ.
You can tutor one kid at a time or schedule a group class. Group lectures usually pay more, especially if you have a large client base.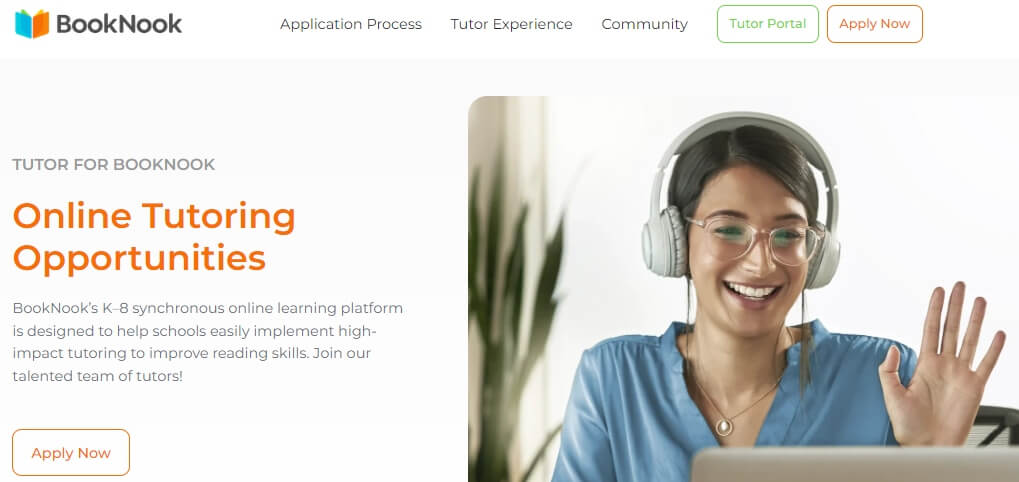 Another upside is that you can do the job from the comfort of your home and need not invest in expensive equipment. You only need a computer, a microphone, and headsets.
Marketing is an integral part of any job. Market your job through blogs and social media. You can increase your earnings by creating and selling online courses related to your subject.
Online tutoring can make way more than $5000 if you have many clients.
15. Pet Sitting
If you're still wondering how to make $5000 monthly, pet sitting is an excellent option. You don't need any skills or degree for this job, just a love for pets. 
Generally, as a pet sitter, you'll need to feed the pets, play with them, and take them out for walks.
Expect to earn about $10-$25 per hour as a pet sitter. This is relatively low, so you'll have to put in extra effort to achieve your $5000 monthly target.
For instance, you can work more hours or seek higher-paying jobs. Working as a night pet sitter generally pays more.
Tips for Landing a $5000 a Month Job
Here are a few tips to keep in mind as you work toward achieving your $5000 a month target:
Stack jobs: It may not be possible to generate $5000 from one side hustle. Stack several to maximize your earnings.
Network: Networking is important. Forming connections with people may create a job opportunity for you.
Do your due diligence: Research a side hustle idea before venturing into it. Research the salary and laws that govern the field in your state.
Explore: The best way to find the best job is by exploring several. Attend the free workshops from different job sites to determine the right venture for you.
Extra Reading: How To Make $20k a Month
Final Thoughts
While I've only delved into 15, plenty of jobs make 5000 a month without a degree. I hope my article helps you find the right one.
Exploring different side hustles is an excellent idea since it helps you discover the one best suited for your needs. However, don't get carried away.
Find a job and acquire the skills required to get the job. If you don't want to spend money, you can utilize the free educational resources online.
Looking for other ways to make money? Check out these posts: