How To Make 30k Fast in 2023 (13 Realistic Methods!)
Updated on September 13, 2023
This post may contain affiliate links which means that sproutinue.com may make a small commission at no extra cost to you. We only promote products that we love and feel will benefit our readers. Please read our Disclosure Policy for more information.
If you're wondering how to make 30k fast, you're in for a treat. Whether you plan to make a significant purchase or pay an outstanding debt, this post is for you.
From digital side hustles like copywriting to more conventional avenues like selling your assets, there are plenty of ways to raise a substantial sum, like $30k fast.
While some ideas may take longer than others to accumulate cash, and some are riskier, you can never go wrong if you employ the right strategies.
So, how can you get 30k in a short time? Let's find out!
Want to make some quick bucks fast? Try out:
Prime Opinion – Get a $10 sign up bonus. Complete surveys for gift cards and cash!
Springboard America – Share your thoughts and earn various rewards, including money!
How To Make 30k Fast
Making $30k or more from your day job may be more practical since you only need to show up for the job 20-22 days a month.
But making that amount from a side hustle within a short period may seem impossible. However, you can pull it off with the right strategies and dedication.
I've compiled a list of money-making ventures based on personal experience and those of others to help you in this quest. Feel free to explore them and find the one best suited to your disposition.
You can also try several simultaneously to surpass the 30k mark.
Here are the 13 best ways to make $30k fast:
1. Affiliate Marketing
One of the best ways to make money online is through Affiliate marketing. It involves getting paid to promote a product, service, or company.
Once you identify the company you wish to collaborate with, they provide you with a unique affiliate link. You then get a commission when someone performs a specific action or makes a purchase using your link.
One way to work as an affiliate marketer is through blogging. You can start a blog centered on a specific topic and grow it to generate substantial traffic and profit. Once you build a loyal readership, search for companies seeking affiliates in your niche.
It's worth noting that affiliate marketing isn't limited to blogging. You can participate as long as you have a dedicated following on social media.
Create accounts on various social media platforms such as Instagram, Twitter, and Facebook to kickstart your journey as an influencer. You can also try YouTube and podcasts on popular platforms like Spotify.
Growing your social media presence before reaching out to companies is crucial since most look for established influencers.
Luckily, you don't have to be a famous media personality to succeed in affiliate marketing. You can start with as low as 500 followers.
The best part about affiliate marketing is that there's a wide variety of products and companies to work with. It's also a low-risk and low-cost venture.
Some of the most common products to advertise include the following:
Baby products
Beauty products
Health and fitness items
Online courses
Gaming merchandise
How much you earn depends on the product or service you're marketing and the terms and conditions of your contract.
There are affiliate marketers who earn six figures. You can quickly get there with the right attitude, dedication, and skill.
2. Sell Your Valuable Assets
Liquidating valuable assets is a common way to make money fast. If you have valuable stuff lying around, consider putting them up for sale.
You can sell literally anything, but to raise $30k, your asset must be of high quality and value. You can also sell multiple items if one doesn't meet the target.
Some excellent items to sell for quick cash include:
Jewelry
Designer clothes and accessories
Collectibles like Pokemon cards
Luxury watches
Vehicles
Power tools
Wedding rings
Fitness equipment
Antiques
High-end sneakers
You should consider it before selling your items, especially if they hold sentimental value. Ensure you only sell stuff you're comfortable losing.
You can sell your items online on Poshmark, Mercari, and eBay. With these platforms, you must pay seller fees and deal with shipping.
Alternatively, you can sell your items to local buyers in garage sales. Sites like Facebook Marketplace and OfferUp let you connect with local buyers.
Consider selling locally if you wish to avoid seller fees and shipping costs.
Pawn shops are a viable option if you wish to recover your item. These shops give you a loan based on your item's worth and then let you repossess your item when you repay your loan.
However, they sell your item if you default payment within a specific period. Also, pawn shops give you a lower value than your item to leave room for profit when reselling it.
Extra Reading: Things You Didn't Know You Could Pawn
3. Flip Items
Another way to make 30k fast is by flipping high-value items with a significant flipping margin. Flipping involves purchasing something and then reselling it immediately.
You can also hold on to the item for a short period before reselling.
When it comes to flipping, there are numerous avenues to explore. Some of the best items to flip include the following:
Houses
Vehicles
High-end watches
Designer clothes
Precious metals
Designer handbags and accessories
Fitness equipment
Sports cards
Home appliances
Sneakers
You can also flip digital assets such as a blog, website, or domain name. With domain names, the secret lies in finding the most profitable one.
You can begin a blog from scratch or flip an existing one. When starting a blog, you must grow it until it gains substantial traffic before you try to resell it.
While it may be tedious and slow, flipping blogs is a lucrative opportunity to make money online. If you play your cards right, you can turn it into a full-time job.
Another profitable item to flip is crypto. Most people venture into this field regardless of the huge risks involved. You must acquire a vast understanding of how crypto works to succeed as a flipper.
You can also flip money!
4. Get a High-Paying Job or a Second Job
Is your current job not paying enough to meet your day-to-day needs? If that's the case, consider looking for a job that pays better, especially if you're overqualified for your current job.
You can also pursue a new career if it pays better than your current job. However, honing skills in a different career may require you to invest a lot of time and money. Go for it if you're sure it'll be worth it.
An alternative approach is searching for a second job to supplement the first. For example, you can work your 9-5 and your second job afterward.
Some side hustles worth exploring include:
Petsitting
Housesitting
Bartending
Babysitting
Disc jokey
You can find most of these jobs on apps like Instawork.
Another excellent idea is starting a side hustle in a field that you're passionate about.
Tons of income-generating ventures allow you to earn money on autopilot. An added advantage of side hustles is their flexible schedules since you're your own boss.
Here are some of the best online side hustle ideas to try:
Freelancing writing
Transcription
Virtual Assistant
Online tutoring
While getting a second job may be a great way to make extra cash, working extra hours may take a toll on you. Prioritizing your physical and mental well-being is crucial.
I recommend trying other ways to make 30k fast in this article before considering this one.
5. Sell Your Skills Online
Freelancing is one of the best options for making 30k fast. Freelancing is all about selling any skill you have online.
Some valuable skills you can sell online include the following:
Proofreading and editing
Transcription
Translation
Search engine optimization
Social media management
Graphic design
Freelance writing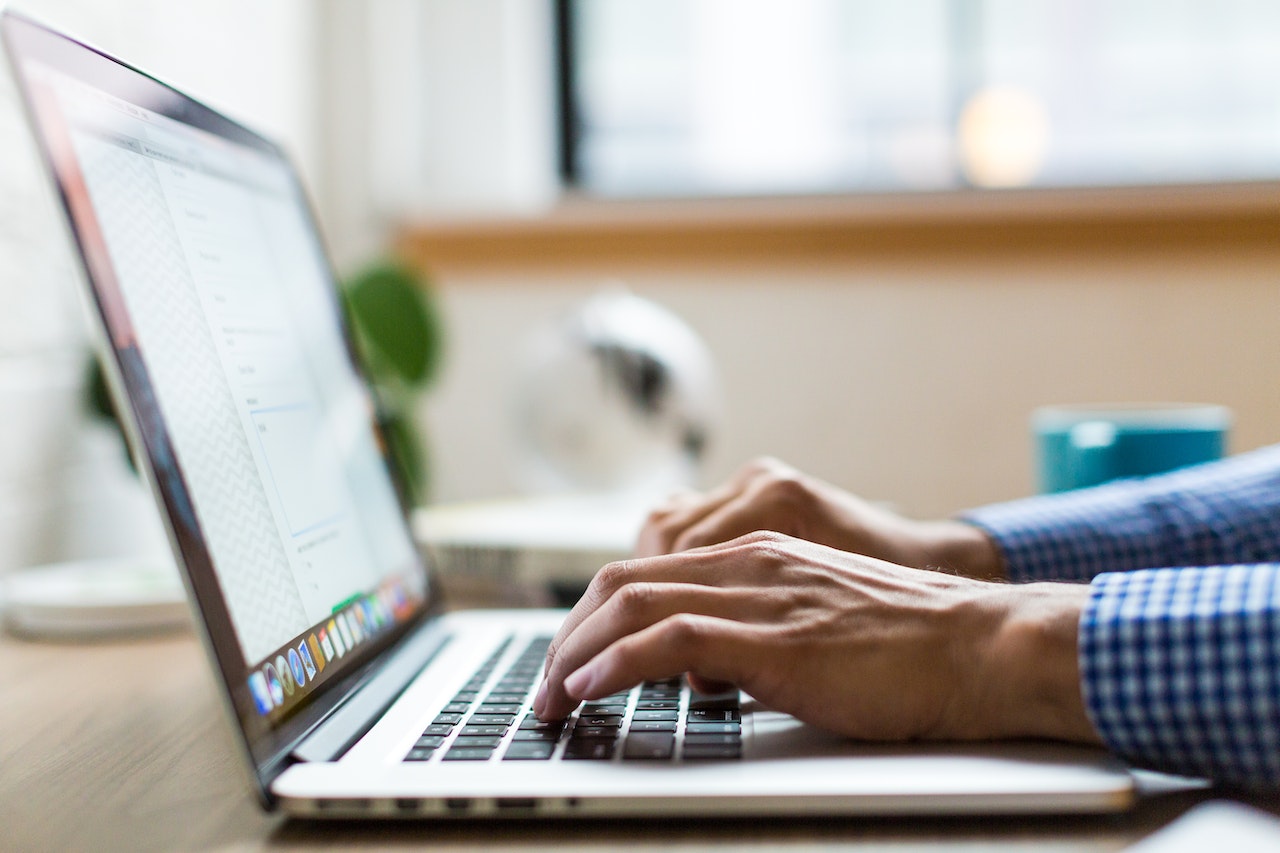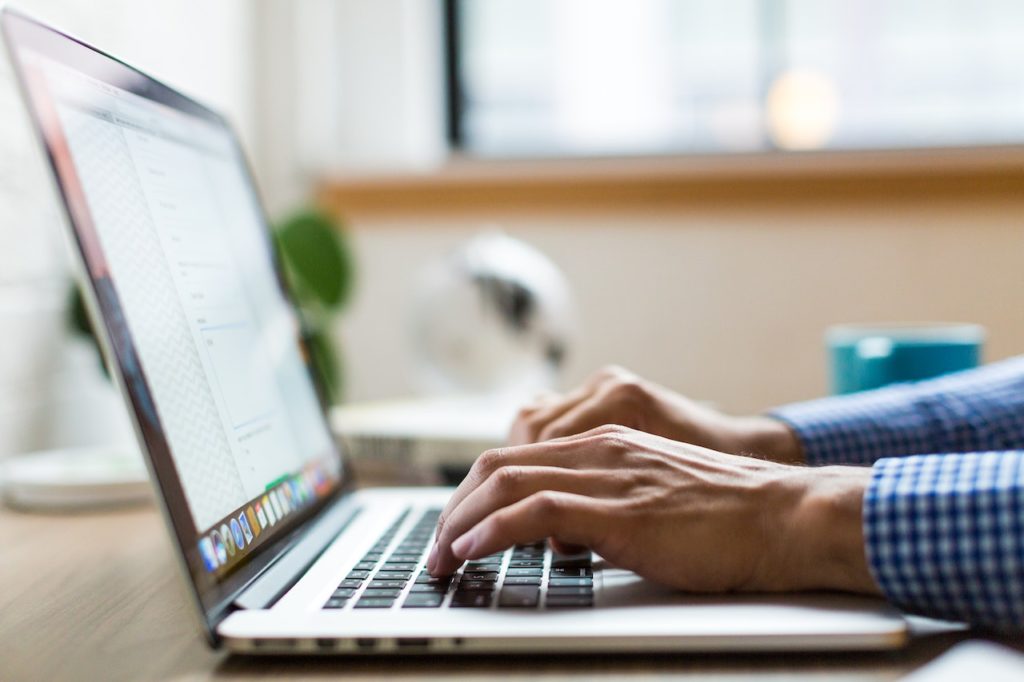 The best part about this is that you can learn any skill from scratch and start earning from it within a short time.
Thanks to technology, various educational materials are accessible for free as long as you have a stable internet connection and smartphone.
Once skilled, head to freelancing sites like Upwork, FlexJobs, and Remotive to kickstart your freelancing career. You can also find work on social media sites like LinkedIn and Facebook.
Don't be afraid to seek clients as a beginner. Even the most qualified freelancers had to start somewhere. Start with less demanding jobs that match your beginner level and build your portfolio as you progress.
Freelancing may be daunting initially since finding new clients as a beginner takes a lot of work. But, if you stay motivated and focused to succeed, you can turn your online venture into a full-time career.
6. Launch a Product or Course
The Covid-19 pandemic necessitated moving from physical to virtual learning in most countries. While physical learning isn't entirely eradicated, online courses have a huge market.
If you have a topic you're well versed in, consider creating an online course. It doesn't have to be anything out of the ordinary.
For instance, if you're a content creator on FeetFinder, you can create an online beginners' guide to selling feet pics.
You can also teach how to cook different dishes and share your unique recipes and secret ingredients to help people who wish to become chefs.
The advantage of online courses is that you can resell and earn from them multiple times without creating them from scratch. You may only need to update them regularly to keep up with trends.
You can also launch a new product to make 30k fast. Utilizing the right marketing strategies is vital in making your product successful.
Also, do your due diligence to ensure your products meet the target audience's needs. You must also be patient, as product launches may take time.
7. Start an e-Commerce Store
If you're still seeking ways to make 30k fast, consider starting an e-commerce store. If you pick the right product and brand, you may snag more than $30k.
With an e-commerce store, you'll need to develop something to sell to your clients for cash. A great idea to explore is the print-on-demand business.
This involves creating custom designs for mugs, t-shirts, and hats. You can get inspiration for your designs on Pinterest and Designious and then create them using tools like Canva.
You don't need to be an experienced graphic designer to succeed in POD. You can also scout for graphic designers on freelance sites like Fiverr if you need help with your design.
Once you set up your print, design your item for sale on a platform like Printify.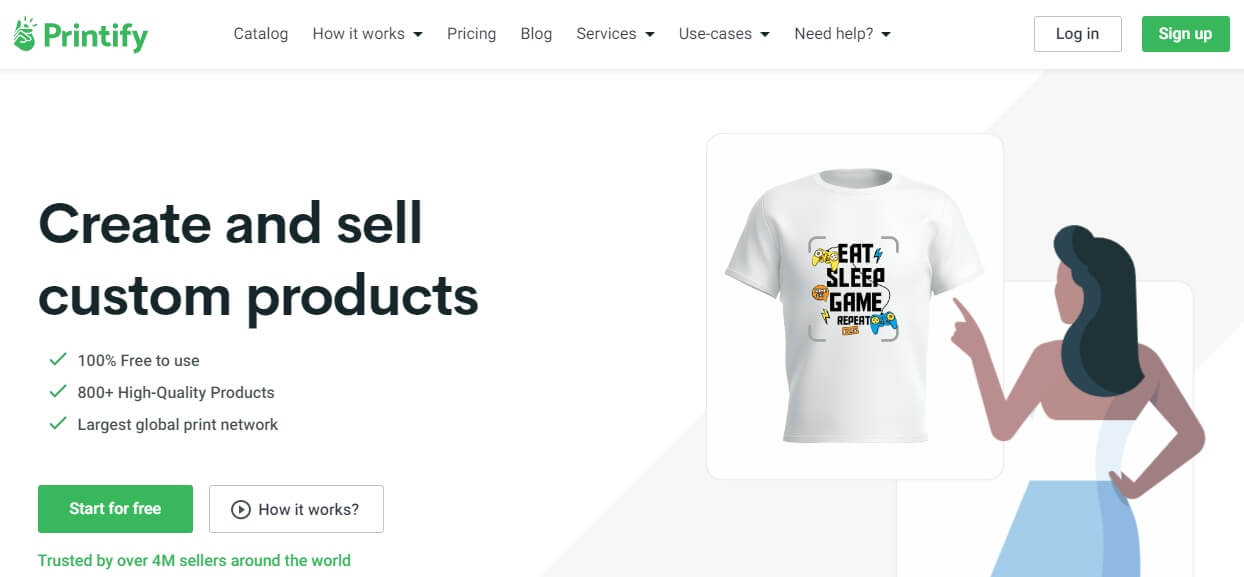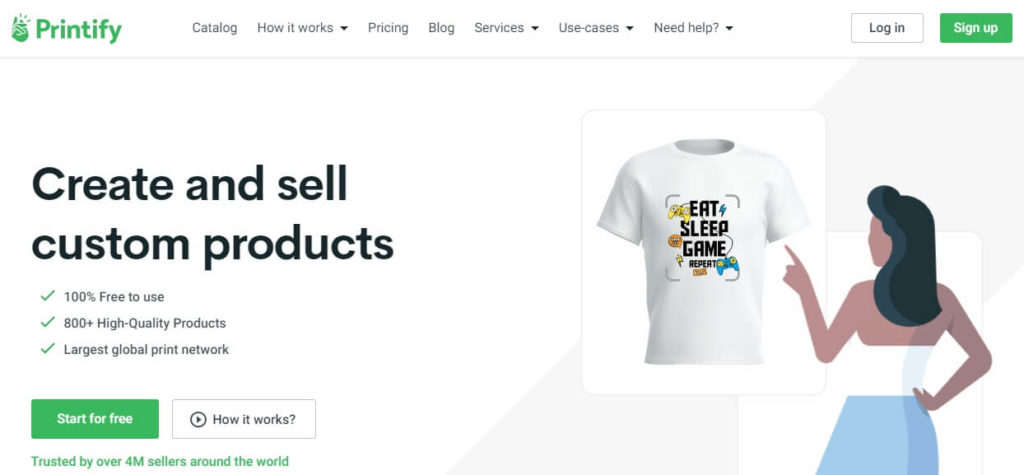 Printify enables you to design stuff for free, but once your business kicks in, consider paying $24.99 monthly for a premium account.
Printify is integrated with some of the best sites to sell your items, including:
Shopify
Walmart
Etsy
eBay
Once your design is complete, the next step is choosing a supplier for your merchandise. Printify allows you to partner with different suppliers worldwide at a low cost.
When someone orders your merch, your supplier works on the details and has the items delivered. This way, there's no inventory since items are produced with demand.
Like any other business, marketing your items is an excellent way to attract more customers. Applying the right marketing strategies is crucial for success as an e-commerce trader.
Get started with your POD business!
8. Take Out a Loan
If you can't raise $30k fast, taking out a loan is a great idea, especially for a good cause. The best place to start is by asking your friends and family if they have this amount to spare.
However, since $30k is a considerable amount, asking a relative or friend may be awkward. In this case, you can take out a loan from a bank or credit union.
With banks, you must have a good credit score and collateral for your loan. There may be better options than borrowing a loan if you have neither. Remember that you may lose your collateral if you default on your loan.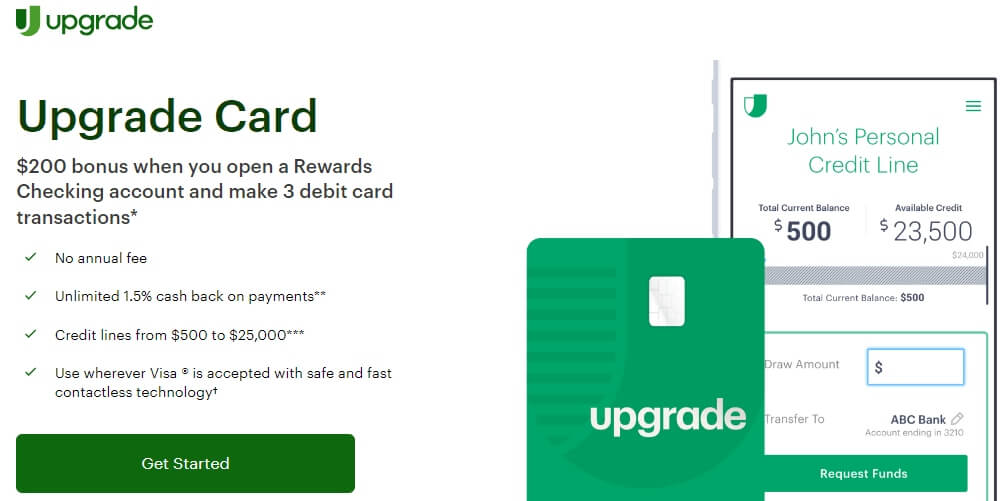 You can also consider financial apps like Upgrade, which sometimes have less strict conditions when borrowing loans.
Upgrade offers personal loans up to $50,000. You'll also earn a $200 welcome bonus when you open a Rewards Checking Plus account and make at least three debit card transactions.
With the rewards checking account, you'll also earn 2% cash back on purchases and up to 4.81 APY on your savings.
Generally, delving into an income-generating idea to make $30k fast is better than taking a loan. However, go for it if you have no other choice.
9. Use Gig Economy Apps
Another way to make 30,000 fast is through using delivery apps. While such apps may yield less than $30k daily, they're excellent options for making extra cash to supplement your income.
The key to success in this venture is knowing when and how to land the best delivery gigs. Always aim for peak periods and make prior bookings so you have batches to deliver even during off-peak periods.
Waiting near hotspots is also an excellent strategy for finding multiple gigs.
Above all, aim to reach and maintain a high rating on your driving app since it may affect the number and type of orders you receive.
You can maintain a high rating by consistently delivering items on time and being polite to clients. You can also seek extra documentation that lets you take on special jobs like alcohol delivery.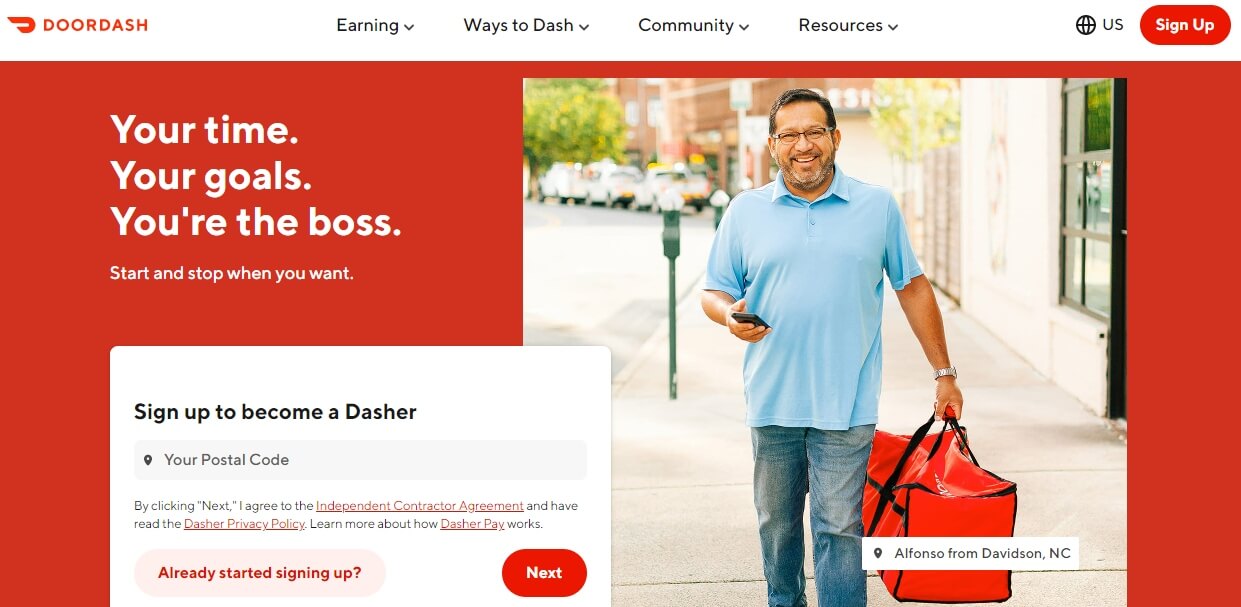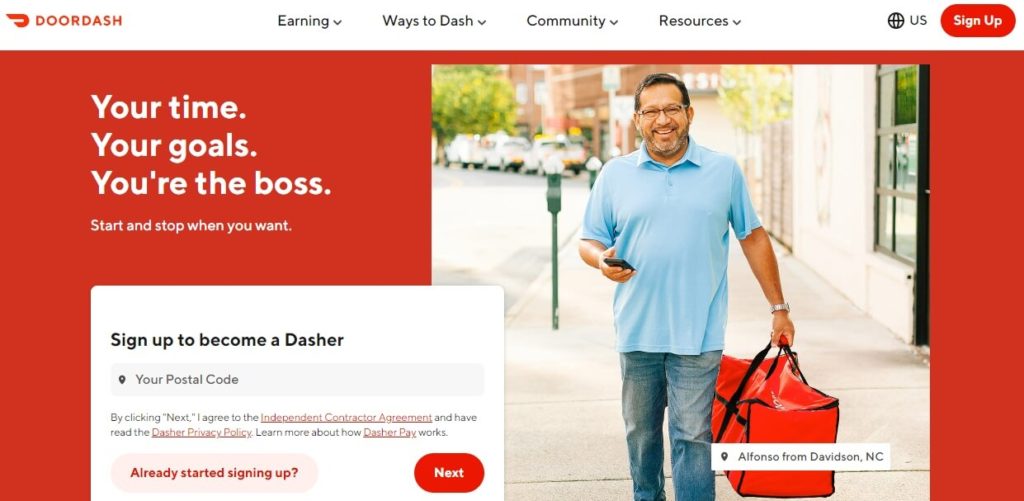 Now that you know what to do in this venture, here are some of the best gig economy apps worth trying:
While gig apps won't make you $30,000 fast, you can use multiple delivery gigs to increase your earning potential. For example, you can use Amazon Flex and DoorDash simultaneously.
10. Create Passive Income Streams
Do you want to make money while you sleep? Passive income streams allow you to make money without lifting a finger.
You may need to invest initially, but the venture becomes self-sufficient with time and generates regular cash flow.
Some viable ideas if you wish to create a steady passive income stream include the following:
Rent out your extra space on sites like Neighbor
Rent out your car or power tools
Open a high-yield savings account
Investing in dividend stocks and ETFs
The advantage of passive income ideas is that you can delve into several simultaneously without getting overwhelmed.
Extra Reading: Invest $100 and Make $1000 Daily
11. Rent Out Your Vehicle
If you're still looking to make $30k fast, renting out your car is an excellent option. You can even surpass the amount if your vehicle is of higher value.
Sites like Fluid Truck allow you to make between $5k and $25k yearly by renting out your vehicle. All you have to do to get started is sign up and list your vehicle.
Ensure your listing is detailed and accurate to attract potential buyers. It should contain a description of your vehicle so that clients know exactly what they're getting.
Also, remember to upload some pictures from the best angles. Fluid Truck covers $300,000 in liability and up to $50,000 in case of damage or theft.
12. Invest in Real Estate
Real estate is among the oldest forms of investment opportunities. You can purchase real estate units and collect passive income from rent and value appreciation.
If you don't have enough capital to purchase a property, crowdfunding platforms like Arrived allow you to invest as little as $100.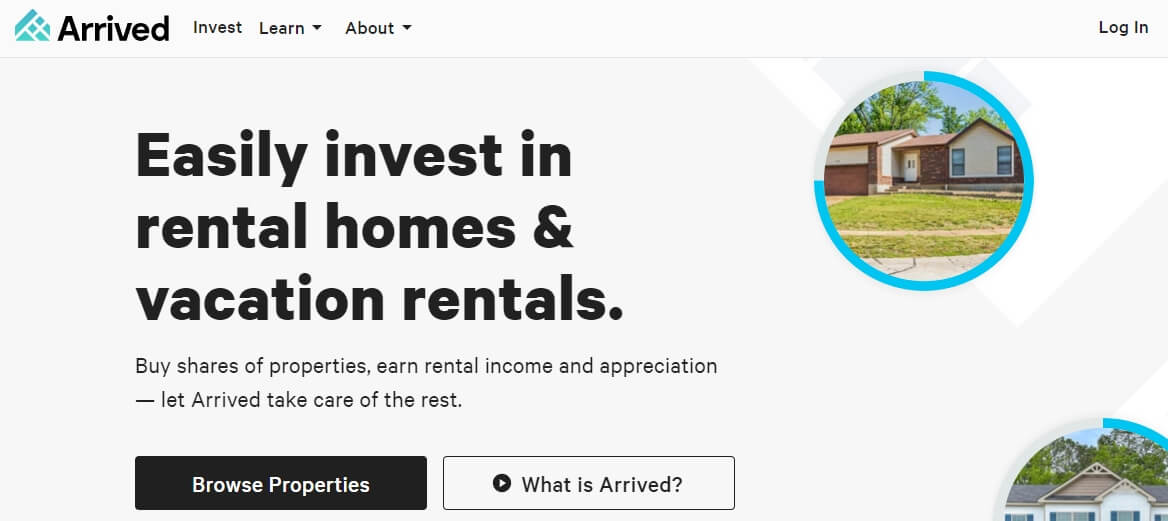 With Arrived, you can diversify your portfolio by investing in different property shares and asset types to reduce the overall risk.
Another upside is that Arrived carries out all managerial duties, making this a passive income venture.
However, if you prefer taking operational responsibility for your assets, there may be better paths than this.
13. Start a YouTube Channel
The final way to make $30,000 is by starting a YouTube. Like blogging, you can monetize your YouTube account once you establish a loyal following.
Here are some ways to earn through YouTube:
Channel memberships
Selling merchandise
Ads
YouTube Premium
Super Chat and Super Stickers
Affiliate marketing
YouTube shopping
Check out YouTube's policies to determine your eligibility for any mentioned monetization techniques.
Tips for Making 30k Fast
Here are some tips to keep in mind in your quest to make $30,000 fast:
Explore as many ideas as possible: Since there are numerous ways to make money, experimenting with several ideas is the only way to find the best strategy.
Do your due diligence: Read all policies involving apps and sites. Also, research on different methods so that you know how to succeed.
Use multiple avenues: While some methods mentioned in this article may yield less than 30k individually, stacking several ideas is an excellent strategy to meet the target.
Save more: Cutting back spending leaves you extra cash for unexpected events. Consider saving more and investing the extra cash to generate more.
Extra Reading: How To Turn $1k Into $10k
Final Thoughts
If you were wondering how to make 30k fast, I hope this article helps you find the best income-generating avenues.
As long as you do your research so that you know the right moves to make, you should be up to the task.
Why settle for 30k when you can earn more? Consider combining different methods to maximize your earnings.
Looking for even more money-making ideas? Checkout: