Where To Sell Funko Pops for Cash in 2023 (13 Best Places)
Updated on October 14, 2023
This post may contain affiliate links which means that sproutinue.com may make a small commission at no extra cost to you. We only promote products that we love and feel will benefit our readers. Please read our Disclosure Policy for more information.
If you've ever been a die-hard show or TV icon fan before, you've probably owned a Funko Pop.
Funko Pops are vinyl pop culture collectibles produced by the famous Funko company. They revolve around popular shows, movies, and franchises like Marvel, DC, and Harry Potter.
These figurines allow fans to show support and interest in their favorite characters and TV shows. They're highly valued, so people will pay large sums for them.
If you're wondering where to sell Funko Pops, I've compiled a list of the 15 best places to sell Funko Pops for cash.
I'll also share some tips for selling your Funko Pop collection to make the most out of them.
Want to make fast cash online? Try out:
EveryoneSez – Join this GPT site and earn a $5 sign up bonus!
Arrived – Invest at least $100 and earn quarterly dividends from rental properties!
Where To Sell Funko Pops Online
There are several platforms where you can sell your Funko pop collection online. They include eBay, Mercari, Offerup, Amazon, and Facebook Marketplace.
Your success on these platforms will depend on your chosen avenue and how you do it. Find below a detailed explanation of how to navigate each platform and turn your Funko pop into a good amount of cash.
1. eBay
eBay is a popular platform where you can sell just about anything. Funko Pops are no exception. They're popular on the app, together with other collectibles like Yugioh cards and Pokemon cards.
eBay has more than 182 million users worldwide, meaning there are many potential collectors. You can either set a fixed price for the Funko Pops or auction them.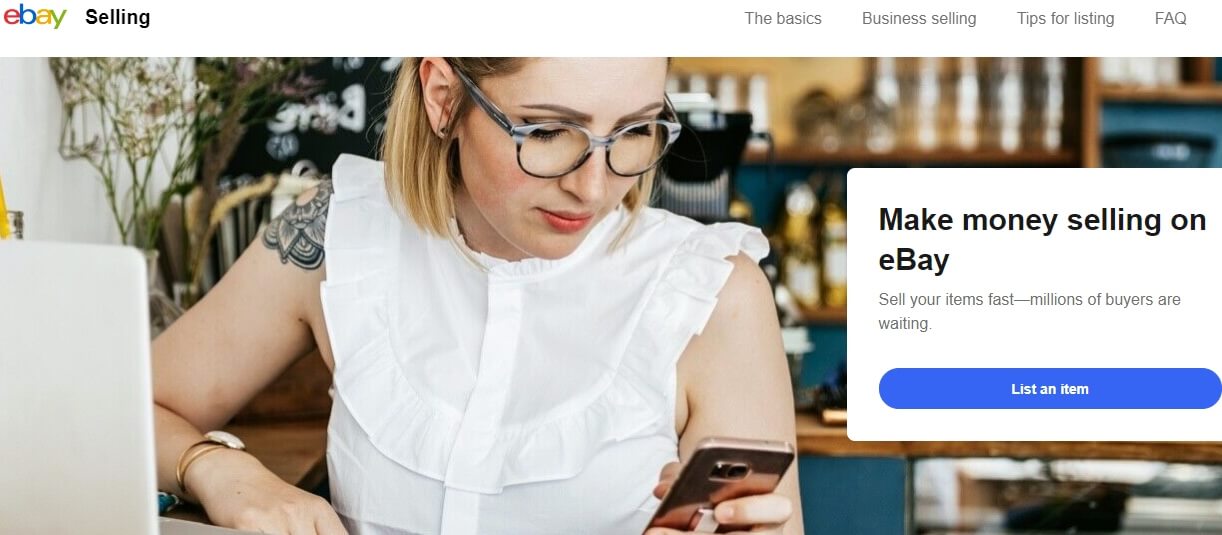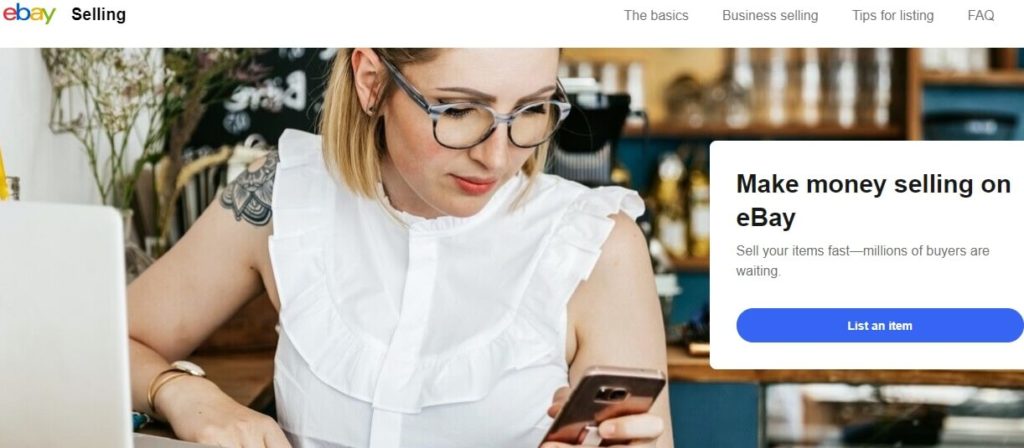 When you choose to sell on eBay, you need to take time to research the pricing. This will prevent the undervaluing of the figurines.
You can use the Pop Price Guide to determine the items' actual value. Alternatively, you can check how other sellers are pricing similar items.
The next step to selling on eBay is uploading photos of your items. Ensure you take clear pictures from different angles to attract buyers.
Note that eBay charges a 13.25% fee for every completed sale. Make sure to factor this seller fee and the shipping costs into your pricing to avoid incurring a loss.
Overall, selling on eBay might be a hassle when taking photos of the individual Funko Pops, especially if you have an extensive collection. However, if you're willing to put in the work, eBay is one of the best places to sell Funko Pops.
2. Mercari
Mercari is also a popular platform where you can sell almost anything. Some of the best things to sell on Mercari are collectibles, toys, and electronics.
An advantage of Mercari is that listing is free. You can therefore set up a store without having to pay anything.
You need to research pricing so as not to undervalue your Funko Pops. Also, you can pay for shipping or pass the role to the buyer.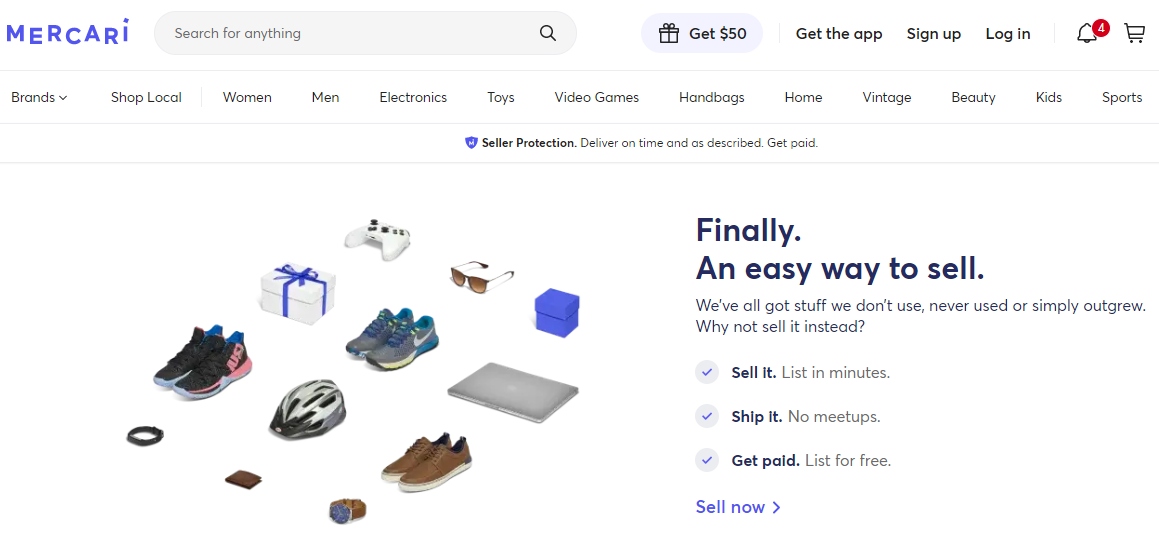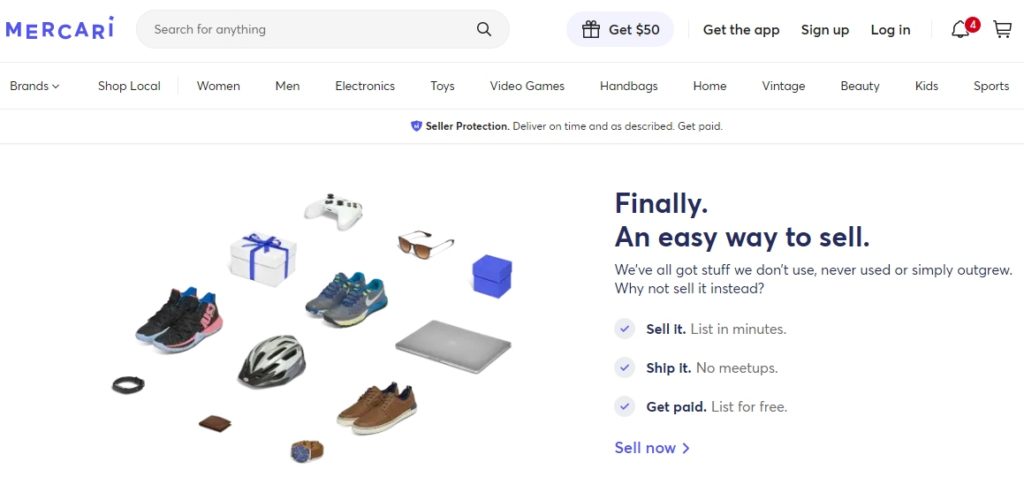 Mercari charges a 10% seller fee for every completed sale. Mercari seller fees are lower than on other platforms like eBay.
If you play your cards right, you might make a sale quickly. One trick to selling on Mercari is boosting sales by offering free shipping. However, you must ensure you factor the shipping price into the price of the Funko Pops to make a good profit.
You also need to consider the seller fees when setting the price.
Extra Reading: How To Successfully Sell on Mercari
3. OfferUp
Another place to sell Funko Pops is OfferUp. It's an online marketplace where you can sell almost anything, including collectibles. With OfferUp, you can also sell your items in person.
Listing on OfferUp is free, so you can at least try to sell your Funko Pops. You have nothing much to lose.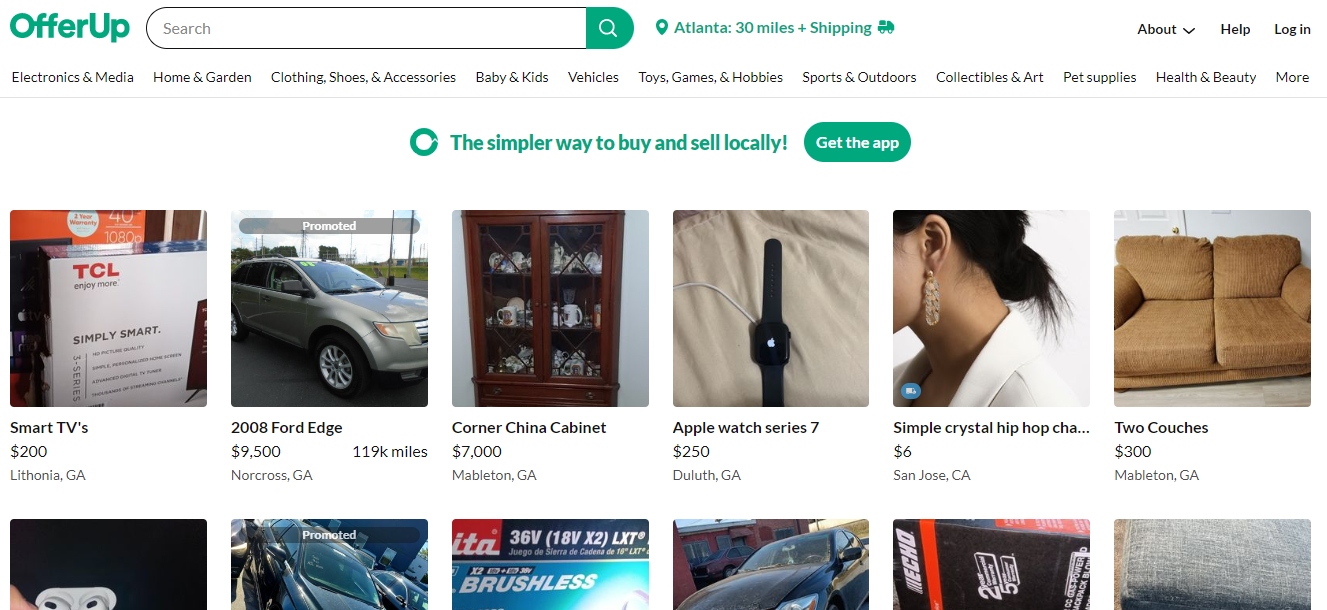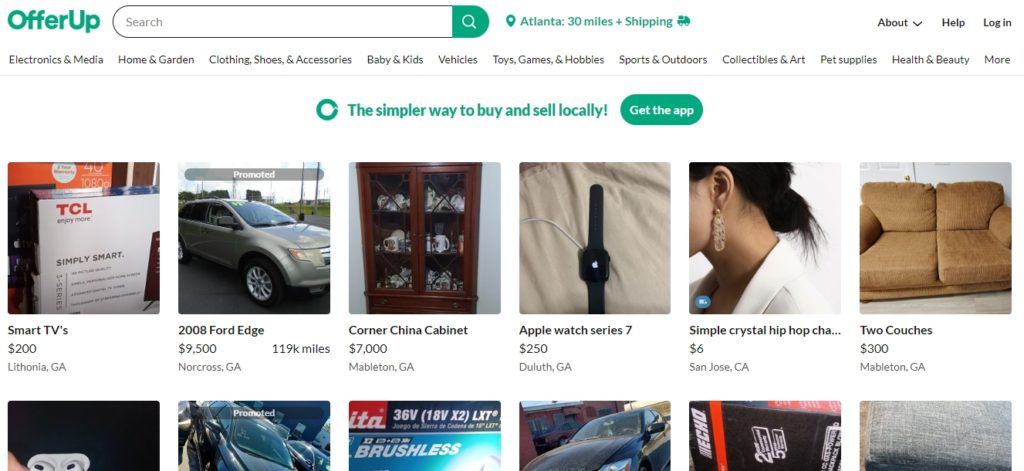 To create a good listing, upload clear photos of your Funko Pops and write a catchy description. You also need to indicate your price in the listing.
The disadvantage of selling online on OfferUp is paying shipping fees. OfferUp also charges a 12.9% commission for every sale. You can trade in person to evade these fees and maximize profit.
OfferUp is one of the best places to sell your Funko Pops. You only need to navigate the platform correctly to maximize your profits.
4. Sell2BBNovelties
Another popular site to sell collectibles like magic cards, sports cards, and Funko Pops is Sell2BBNovelties. They currently have over 10,000 Funko products listed.
You have two options to sell your Funko Pops on Sell2BBNovelties.
The first is to sell your Funko Pops individually. You can search for individual listing prices for each figurine to determine their value. The best way to search is to use the name of the Funko Pop or the UPC barcode.
The second option is to sell your collection in bulk without checking for individual value. Bunk selling is best if your collection is massive or from the same franchise.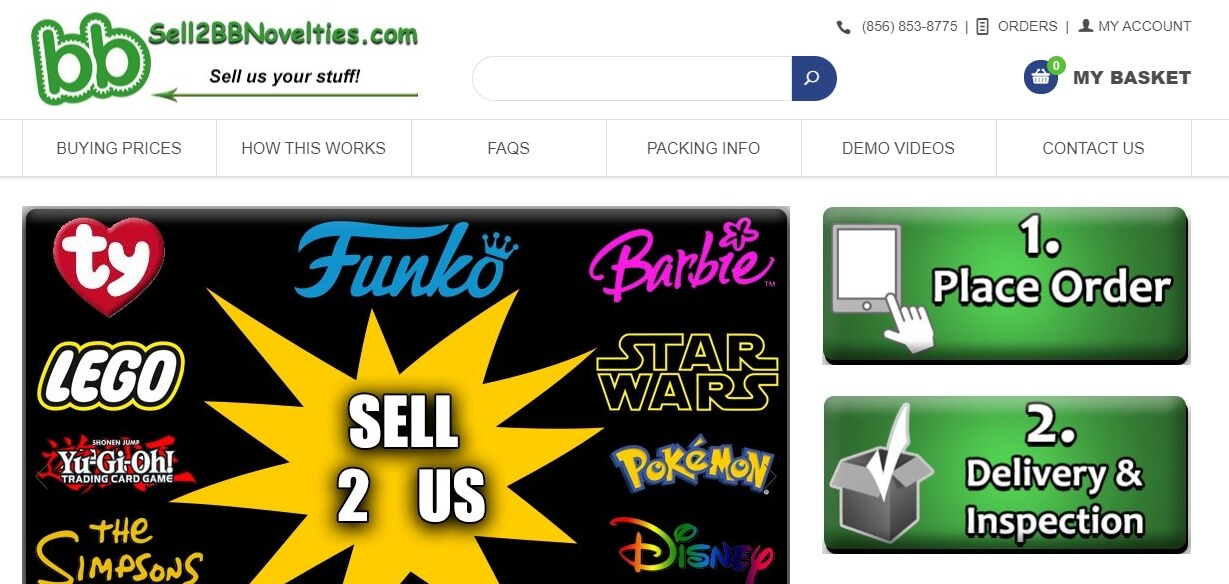 An added advantage is that Sell2BBNovelties updates the Funko Pops' value weekly, depending on their demand. At least you'll make a good profit if you choose this platform.
Note that your Funko Pops should meet the following requirements to qualify for sale on this website:
They must be in new condition
The package must be clean
The packaging should be original if possible
Listing items on the platform is free. Sell2BBNovelties will send you a prepaid shipping label for orders above $30.
5. BuyBackWorld
Another place to sell Funko Pops is at BuyBackWorld. The website has a trade-in program where there's no listing or waiting for listings to be approved.
Once you decide to sell on this platform, contact them, and they'll send you a quote. Once you accept the quote, you ship the Funko Pops to them and await payment.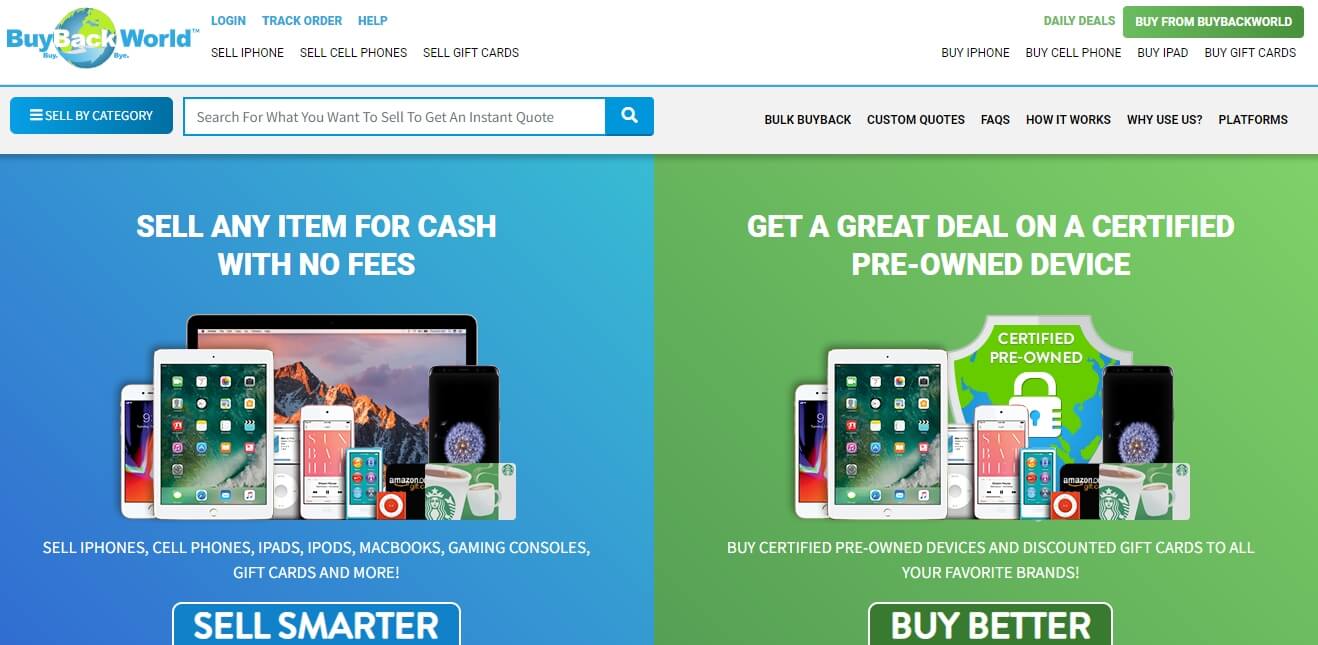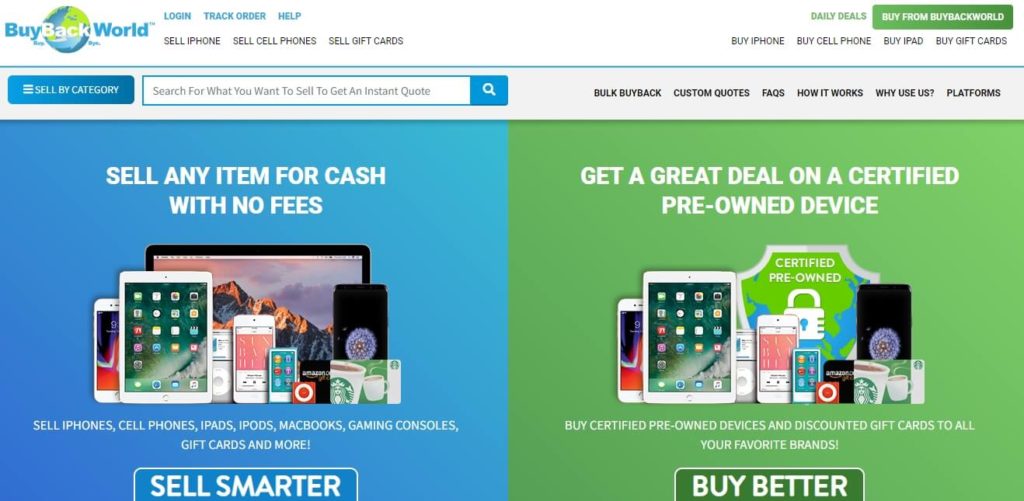 The best thing about transacting with this company is that shipping is free, and the process is more straightforward than other online marketplaces.
They offer payment via check or PayPal.
6. Facebook Marketplace
Facebook Marketplace is a great platform to sell virtually anything. The best things to sell on Facebook Marketplace are clothing, furniture, and books. You can also sell collectibles like Funko Pops, Pokemon cards, and Yugioh cards.
First, you have to list your Funko Pops for free to find buyers online. You can also post your collection in Funko collector groups.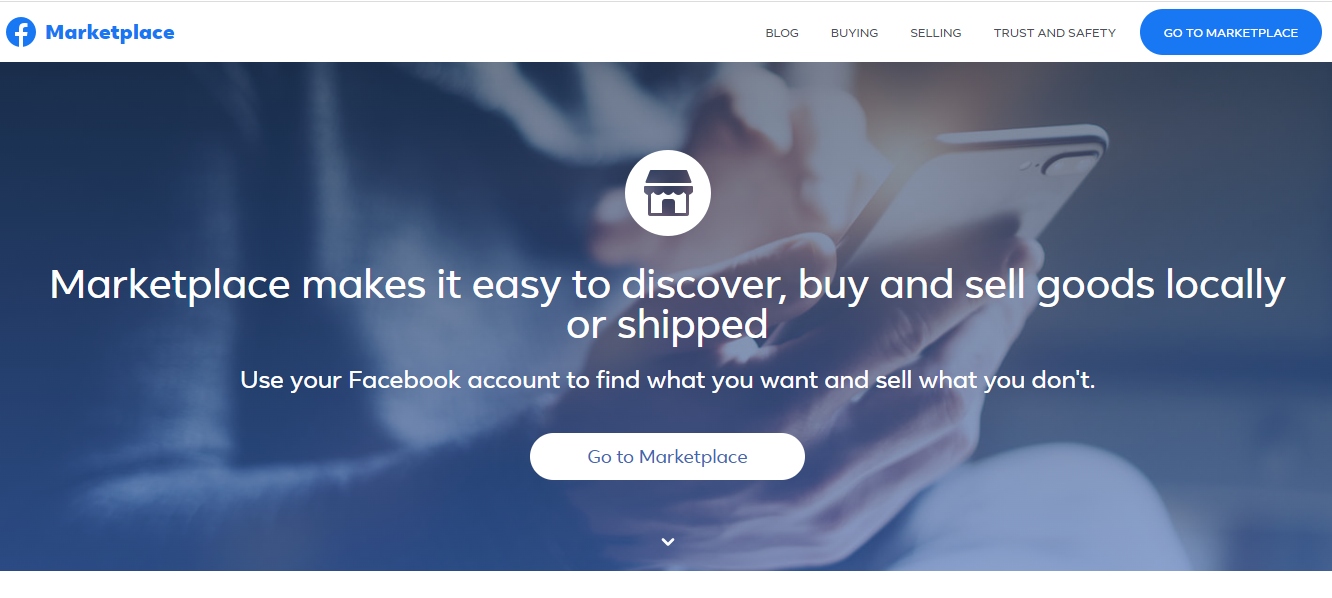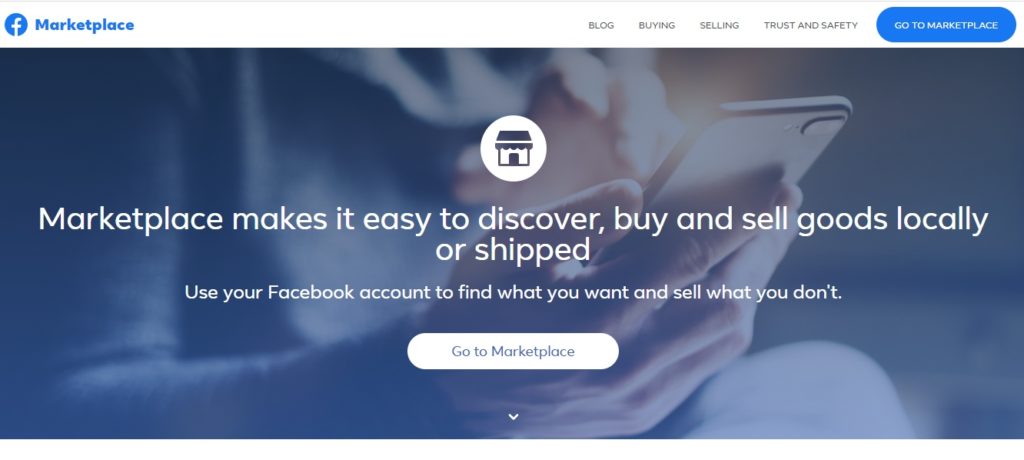 Facebook is famous for having groups where people with common interests can interact.
Finding a Funko Pop collectors group where you can post your collection is essential because these buyers understand the value of the figurines. This way, you can sell your Funko Pops at their actual value.
Like other online marketplaces, you'll need to ship your Funko Pops collection unless you find a local buyer.
7. WeBuyGames
WeBuyGames is a famous collectible reseller in the UK. They offer guaranteed cash, paid within a day. They also save you the hassle of setting your prices. You can scan the barcodes of your Funko Pops for instant prices.
The platform is an excellent option, especially if you want to sell in bulk. The process is free. They even send you a free prepaid shipping label.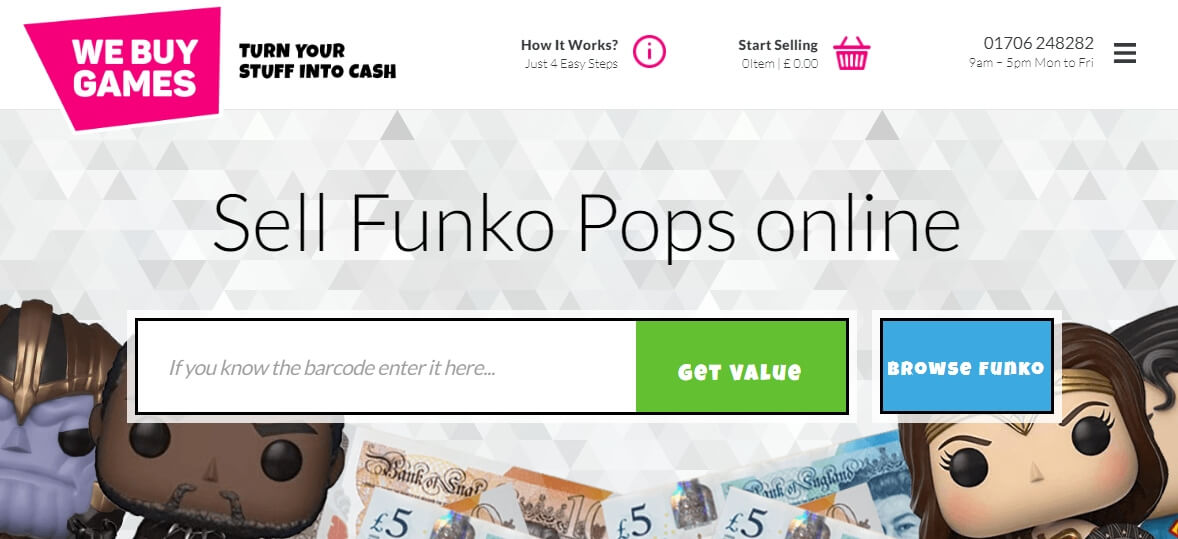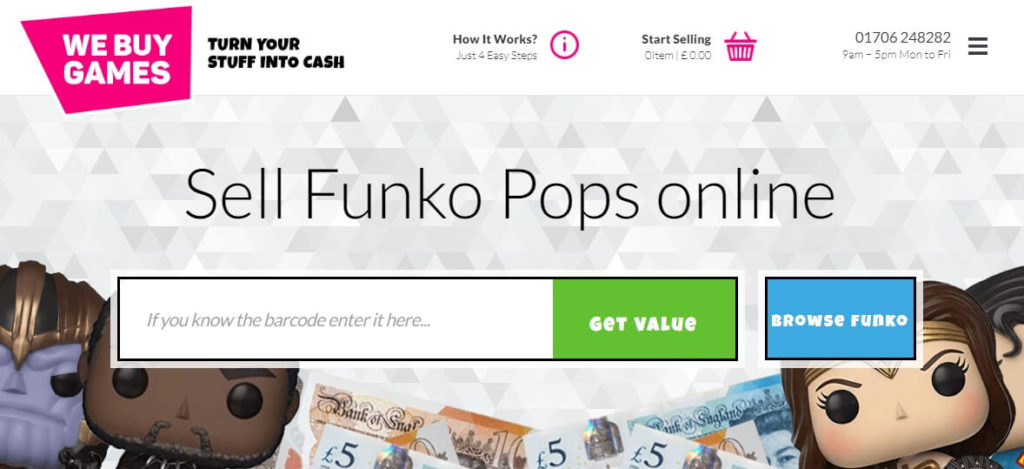 However, you must sell your Funko Pops at a lower market value because WeBuyGames also needs to profit when reselling the collectibles.
The website has a mobile app that's easy to navigate. You can scan the barcode of your Funko Pops on this app to get instant prices. This comes in handy when you have a massive collection.
8. 7 Bucks a Pop
7 Bucks a Pop is one of the best pop collectible buyers. To sell on the platform, your collection must meet the following requirements:
Have at least 75 Pops
Have some high-end Pops worth at least $100
Have been stored in a smoke-free environment
They may consider a collection of fewer than 75 Pops if you include many high-end Funko Pops.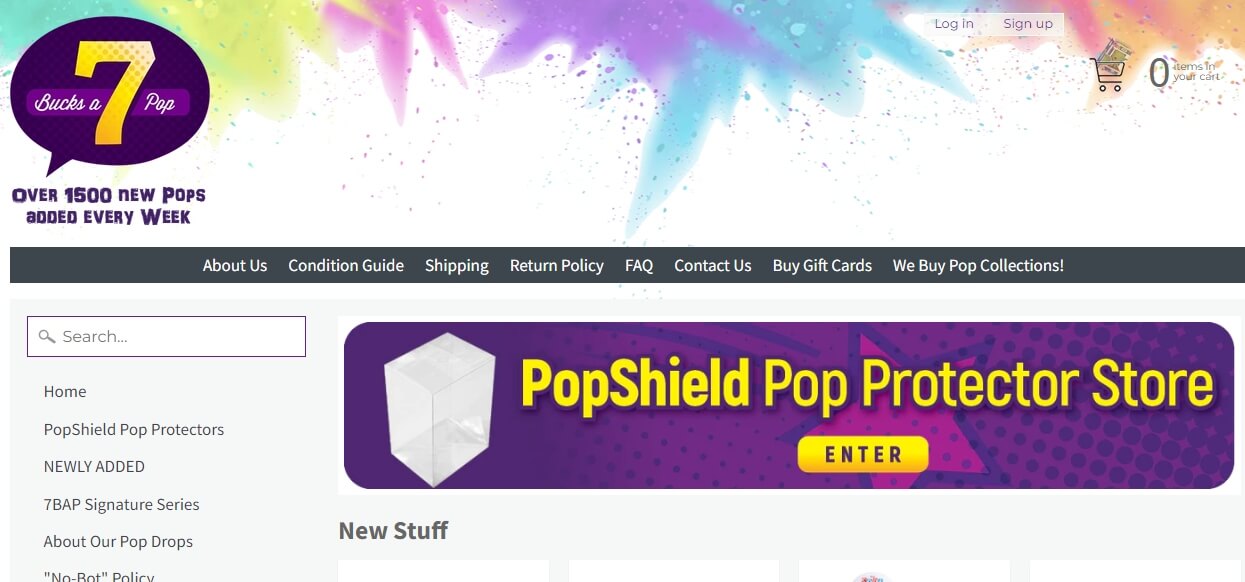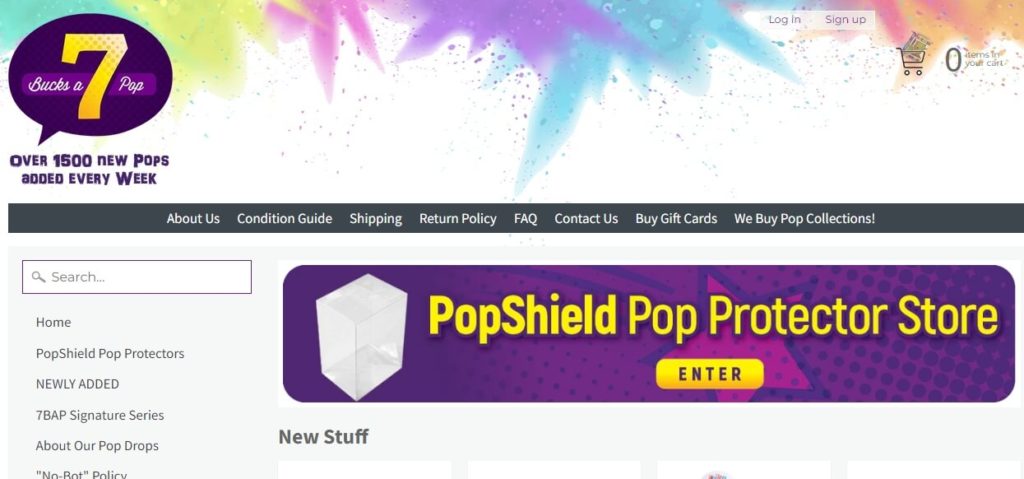 The first step to selling on the platform is to fill out the form on their website. If 7 Bucks a Pop is interested, they send you an offer.
Once you accept their offer, they send you packing recommendations. The last step is to ship your items and await payment. One upside is that they pay for shipping.
7 Bucks a Pop offers payment via PayPal. Consider using this platform if you have an extensive collection.
9. Amazon
Though Amazon is strict on sales, it's a great place to turn your Funko Pop collection into quick cash.
The first step is registering as a seller by creating an account. You must also provide your GST/PAN information and an active bank account.
Secondly, list your products. Once an interested buyer contacts you, you make the shipment. You can ship using Amazon or ship the products yourself.
Amazon is one of the platforms with the highest seller fees. They charge a 15% referral fee for selling collectibles. They also charge a closing fee based on the price of the items you sell. If you decide to ship with them, you must also pay shipping fees.
Amazon is a good option if you're not looking to start a Funko Pop business. Otherwise, you might consider a platform with cheaper seller fees if you want a one-time opportunity to clear your collection and get quick cash.
10. Toytastik
Toytastik is another reputable Funko retailer to sell your collection. They specialize in modern-day collectibles like Funko, comic books, and video games.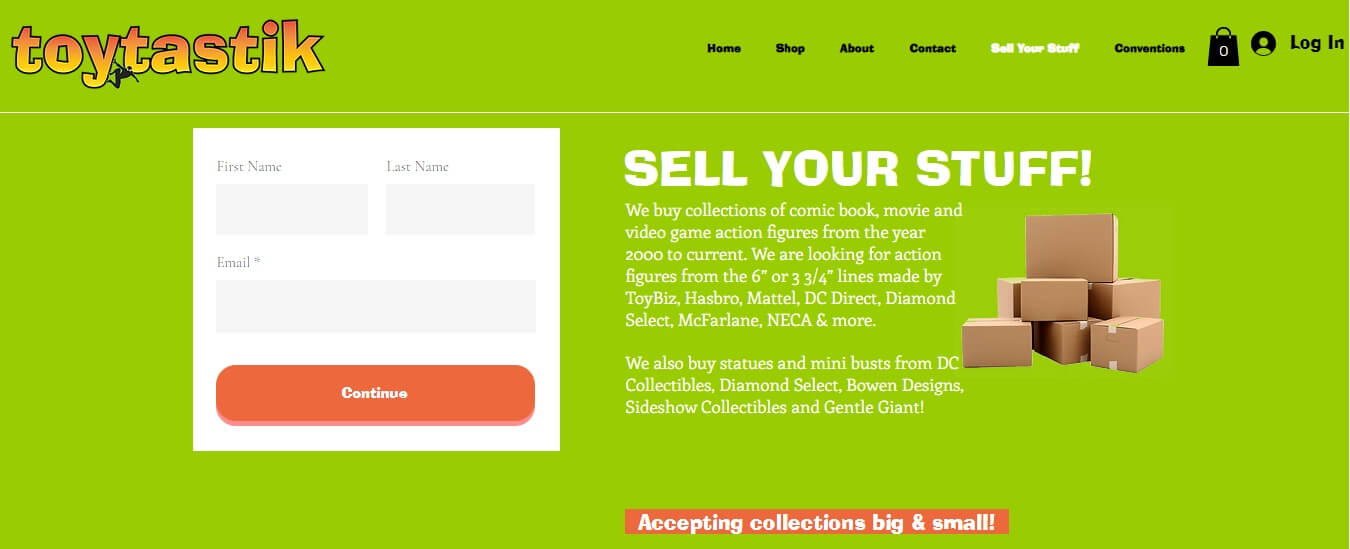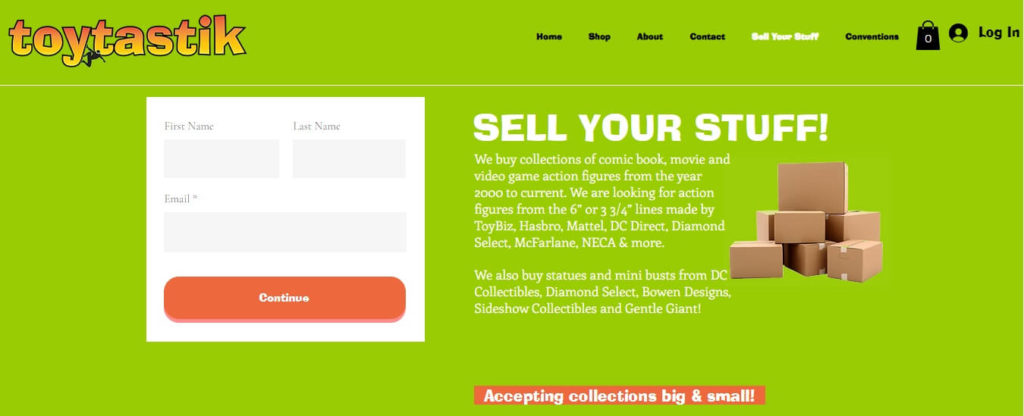 The good thing about Toytastik is they have a passion for collecting. This is advantageous because they aren't likely to undercharge you like would be the case if you sell to a buyer who knows nothing about Funko Pops.
To sell to Toytastik, send them the details of your Funko Pops, including photos. They then get back to you with a fair offer.
Where To Sell Funko Pops Near Me
Selling your Funko Pops to local buyers would save you the shipping pain. Since shipping isn't involved, you earn 100% profit. Plus, selling locally helps you avoid scams.
You can meet the buyer in a public place near a police station or in a bank lobby. You can also cross-check that the payment is legit.
Several websites allow you to find local buyers in addition to selling online. They include Facebook Marketplace, OfferUp, and Craiglist.
11. Craigslist
Craigslist is one of the best and oldest marketplaces to buy and sell stuff. If you're still looking for a place to sell your Funko Pops, you can try Craiglist.
Creating an account and listing items is free. You don't have to pay anything until you make a sale.
Another advantage of Craiglist is that you don't have to create an account to make sales. You can create a free post instead. This especially comes in handy if yours is a one-time sale.
Craiglist encourages you to sell locally and face-to-face to avoid getting scammed. They also promote cash transactions for the same reasons.
The best thing about this is that you'll not incur any shipping costs. You, therefore, get to keep all your profit.
Where To Sell Funko Pops Reddit
There are several popular subreddits where collectors interact. You can join one of these spaces to find a buyer for your Funko Pops. One of the most popular subreddits is r/FunkoSwap.
12. r/FunkoSwap
r/FunkoSwap hosts more than 42,000 Redditors. This is a large number of collectors, meaning you have a high chance of making a sale. It's a great place to sell individual Pops or bulk.
To sell on this forum, you have to adhere to the rules. Keep in mind that the rules here are more strict than on Facebook.
Also, the buyers are more choosy and demanding, so provide detailed information on your Funko Pops. You should include photos in your post.
So far, sales are only allowed in the U.S. Payment is made chiefly through PayPal for buyer and seller protection.
Where to Sell Funko Pops in Bulk
Selling individual Funko Pops might be tedious if you have an extensive collection. You can consider selling them in bulk.
Several platforms are willing to get your entire collection out of your hands. Here are popular options:
13. Collector Conventions
Consider selling your Funko Pops at collector conventions if you have a vast personal collection. However, this requires more effort than selling online or to a local buyer.
It's worth your time because you may end up making large profits. At least the people who attend the conventions know and appreciate the value of Funko Pops.
Selling at collector conventions bypasses shipping and the costs involved. Note that you have to be smart to maximize sales at these conventions.
First, ensure your Funko Pops align with the convention's theme. For example, if the event is anime-themed, bring anime Funkos. Also, assess the kind of audience that you're likely to have. This will determine whether you'll sell high-end or low-end pops more successfully.
Before you decide to sell at such events, you should understand the costs involved. You'll need to pay for an exhibition booth. The amount varies depending on whether the convention is big or small.
You also need to be careful because such areas are prone to theft. Keep an eye on your Funkos and cash. You should be able to accept different forms of payment like cash, PayPal, credit cards, and Venmo.
Selling at collector conventions can be profitable if you apply the right strategies.
14. Become an Official Funko Reseller
If you intend to start a business rather than just sell your collection, you should consider registering as an official Funko reseller.
The basic requirements of becoming a reseller include:
Own a physical shop or an active online reselling site
Minimum opening order of $3,500
Sales revenue of at least $50,000 per year.
To become a Funko Pop reseller, complete a form on Funko's website. You must provide information on the business you'd like to start. For example, the name and location of the shop.
You can consider this option if you're passionate about Funko Pops and want to earn a living selling them. Otherwise, consider other options if you're just trying to get rid of your personal collection.
What Makes Some Funko Pops More Valuable Than Others?
Different Funko Pops have different values depending on some factors. Some low-end ones will sell for $5, while high-end ones may cost thousands.
Some factors contributing to this disparity include:
Number released: Some Funko Pops are released in higher quantities than others. The rarer ones are more valued than the rest. Therefore, they're likely to be more expensive because they're rare.
Exclusive release: Funko Pops sold exclusively at certain events and limited in number tend to be more valuable than the rest.
Chase edition: The Chase edition figurines were released before 2015. They have a slightly different design from conventional Funkos. They typically have a golden sticker at the front that's written "CHASE." These figurines are rare and, therefore, worth more than others.
Age: Older Funko Pops may be rare and more valuable than newer ones. The release date is indicated at the bottom of the box.
Authenticity: Imitation is common in any industry. Original Pop vinyl tends to be more valuable than fake ones.
Vaulted: This means that the Funko Pops are no longer in production. The vaulted ones are rare and, therefore, valuable. However, it may take some time for them to increase in value, especially if the type of Funko Pop is widely available.
Condition: The condition of your Funko Pops is a huge determiner of their value. They need to be in excellent condition to sell at the best price. This includes packaging in the original box, storing in a smoke-free environment, and being damage-free.
Tips For Selling Your Funko Pops for Cash
You have to be strategic about selling Funko Pops to get maximum profit. Here are some tips for selling your Funko Pops for cash:
Research on prices: You need to research your Funko Pops' market value to avoid setting unreasonable prices.
Cross-list on multiple platforms: Listing your Funko Pops on several platforms will help you reach more potential buyers, increasing your chances.
Set a floor price: Know when to walk away. Set a minimum amount for your Funko Pops and stick with it. Buyers often bargain, but some may try to manipulate you into selling at an exaggeratedly low price. Set your minimum price and stand your ground.
Frequently Asked Questions
Do People Buy Funko Pops?
Most people enjoy collecting Funko Pops. Purchasing these vinyl figurines shows support for your favorite shows, actors, and franchises.
People also purchase them for resale. Since they're popular and valuable, you may make a ton flipping them for cash.
Do Funko Pops Have Good Resale Value?
The value of Funko Pops depends on factors like condition, age, and demand. A figurine that's damage-free is likely to be valuable.
It may also help to have the original box. Most collectors won't purchase if the original box is missing.
Are Funko Pops Losing Value?
Funko Pops are not as popular now as they were before. There's a possible decline in value because people are not purchasing them as much. Funko Pops will probably decrease in value in the coming years as people resort to alternative hobbies.
How Do Funko Pops Get Valued?
Funko Pops' value depends on age, condition, and rarity. Those in excellent condition are more valuable than those that aren't. Excellent condition means they're in original boxes, damage-free, and stored in a smoke-free environment.
Older Pops and rare ones tend to be worth more than newer ones.
Can You Sell Funko Pops to Gamestop?
Gamestop stopped Funko Pops trade-in in 2020. Therefore, you can't sell Funko Pops to Gamestop.
What Funko Pop Sold for the Most Money?
Willy Wonka and Oompa Loompa Funko Pops have sold for the most money. The highest sale price is $100,000. The Funko Pops are worth this much because their supply is limited. They're about 10 in number.
Final Thoughts
Now that you know where to sell Funko Pops, you can turn your collection into money.
Funko Pop selling has become a popular activity over the years. Many options exist if you're looking to get rid of your collection.
You can sell to a local buyer online or become an official Funko Pop reseller. Either way, you need to remember that the value of Funko Pops varies depending on the scarcity, condition, and age.
Ensure you keep them in a smoke-free environment, in their original boxes, and damage-free to increase your chances of making more money.
Want more ways to make money from your collectibles? Check out: