How To Flip Money Fast in 2023 (17 Best Ways)
This post may contain affiliate links which means that sproutinue.com may make a small commission at no extra cost to you. We only promote products that we love and feel will benefit our readers. Please read our Disclosure Policy for more information.
If you're looking for a way to multiply your capital fast, learn how to flip money.
Many people have delved into this side hustle for years, which is still a popular way to make money today. Flipping cash allows you to make extra money and readily reinforces your income.
You may think flipping money is a scam, but there're legal strategies that can yield accelerated results, provided they're executed wisely and with careful planning.
Note that flipping money isn't a scheme to get rich quickly. You need to put in the work to succeed.
This article explores various techniques and ways to flip money to enhance your financial standing.
Most of these methods need a small amount of capital to start. So whether you're looking to earn quick cash or start a flipping business, dive in as I shed light on how to flip money fast.
How To Flip Money Fast and Legally
Flipping money is an excellent way to make quick money. The key to success in this venture is investing in the right assets and finding buyers quickly.
Here are some best ways to flip cash and increase your income. Find one that works for you.
1. Invest in Real Estate
Due to the ever-appreciating value of land, investing in real estate is one of the best ways to flip money.
You can always consider crowdfunding if you don't have enough money to purchase an entire home. In this case, you can pool funds with other investors to buy property.
Once you purchase shares, you earn passive income from rent or property value appreciation. You can also flip the shares at the end of the investment period when they have increased in value.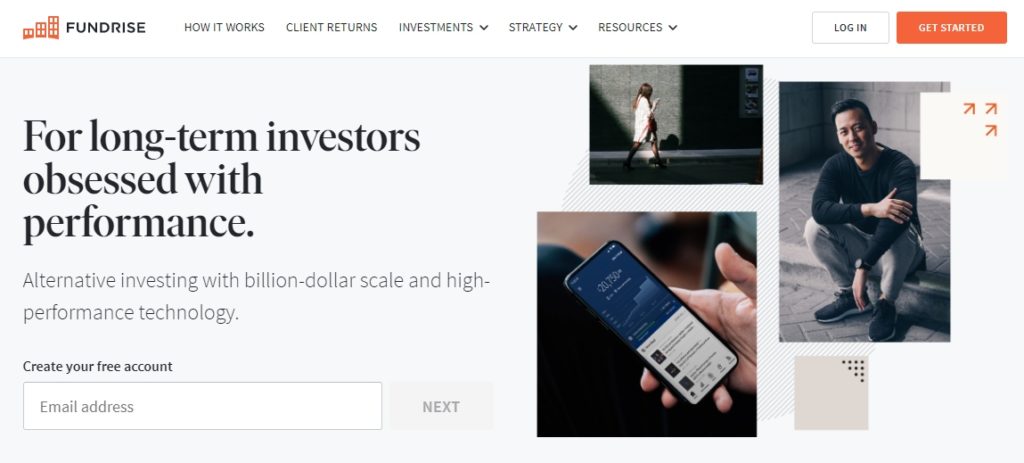 There are many real estate investing platforms you can use to flip money. Here are my favorite options:
Arrived: This platform allows you to invest in real estate for as low as $100. You receive rental payments quarterly. To invest in Arrived, you must be a U.S. resident and above 18 years. The minimum investment period is five years.
Fundrise: The minimum initial investment capital on Fundrise is $10. You'll be expected to hold the investment for more than five years.
RealtyMogul: This platform lets you invest in real estate deals for a minimum investment of $5,000.
Equity Multiple: Invest in real estate assets with Equity Multiple starting at $5,000.
Anyone can flip cash through real estate regardless of their financial background. These platforms allow you to start with small investments, as low as $10!
They also diversify your investments by allowing you to invest in multiple properties, lowering your risk.
2. Flip Items You Own
Flipping items you no longer need is a great way to declutter your home while earning money. You may be surprised by the items' value around your home.
You can resell anything from old clothes to jewelry to power tools you no longer use. You can earn top dollar, especially for high-demand popular items.
You can sell the items online on platforms like:
Selling on these sites is simple. You only need to create an account, list your items, and wait for buyers to contact you.
Ensure you add clear photos of your items to attract as many buyers as possible. Also, ensure you add a catchy description so that buyers know exactly what they're purchasing.
Note that for such platforms, you'll need to pay some seller fees and, in some cases, payment processing fees. You also need to compare shipping options before you settle on one site.
You can also cross-list your items on several platforms to get better deals and earn more money.
It's better to sell your items locally to avoid incurring shipping costs and seller fees. Another plus of local selling is that you get paid in cash. The downside of selling locally is you may have to negotiate prices with buyers.
Sites like Facebook Marketplace, OfferUp, and Craigslist allow you to list your items online to find local buyers. OfferUp allows you to sell both locally and online.
If you need instant cash for an emergency, consider selling your items to a local pawn shop.
3. Flip Collectibles
Another way to flip money is to sell collectibles like Pokemon cards, Yugioh cards, or sports cards. These items usually possess substantial value, making this a profitable trading opportunity.
If you don't have any collectibles you're willing to give up, you can buy them from others and flip them for profit.
It's possible to purchase collectibles for as low as $10 and then sell them for $100. Their value depends on rarity, condition, and age.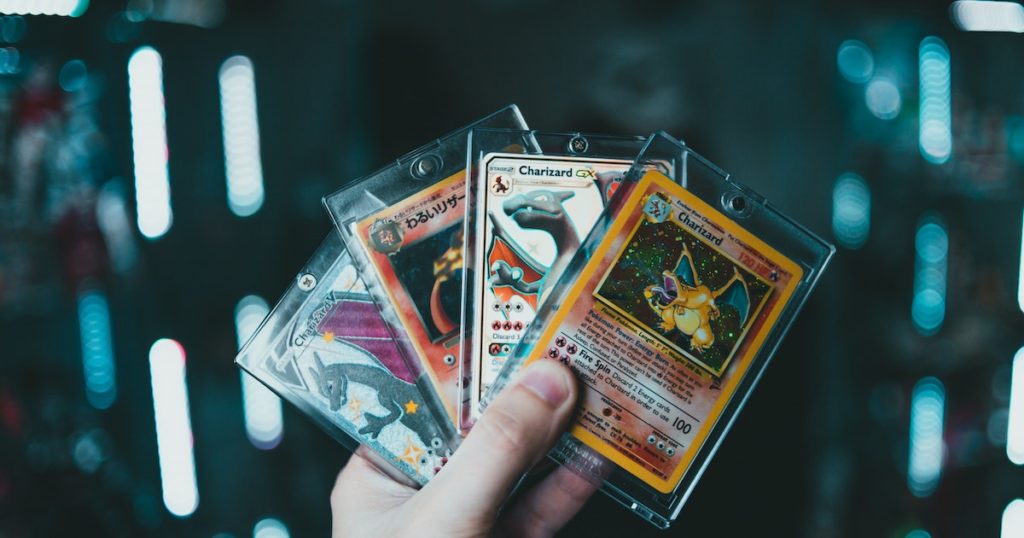 The best way to make the most from flipping collectibles is to sell to fans familiar with the history and, thus, the value of your collectibles.
Such places include a local pawn shop that specializes in collectibles. Not that pawn shops don't offer you the best deals, but they are a great way to make quick cash.
You can also search for a local buyer on Facebook groups focusing on collectibles. Alternatively, you can flip money online by selling your collectibles on platforms like eBay.
4. Retail Arbitrage
Retail arbitrage is buying discounted products and reselling them online for a profit. It's one of the most common ways of flipping money.
You can also turn it into a business if it proves profitable. It can also be a convenient full-time business that lets you work from home.
Retail arbitrage sellers mostly purchase items from stores that offer clearance sales, like Walmart, Home Depot, and Target. They then flip these products on platforms like Amazon, eBay, or Craigslist for profit.
Fulfillment by Amazon (FBA) service allows you to ship your inventory to Amazon warehouses. When orders come in, they pack and ship them to your customers.
Amazon FBA provides Amazon Prime shipping which is fast and convenient for customers. They also process returns on your behalf. It's a great way to scale your flipping business.
Amazon FBA fees vary depending on your product's size and weight.
Some popular retail arbitrage goods include:
Electronics
Beauty products
Toys
Clothing
Books
Home goods
5. Flip Land
Another popular way to flip money is to buy and resell land for profit. This is a great way to make your money work for you in the long term.
It involves buying land that may develop and increase in value soon and then selling it for more than you paid. Some of the biggest opportunities are in suburban areas and mid-sized cities.
Due to the high land value, this venture may require a large amount of starting capital. It may take some time to get a profit because you have to wait for the land's value to increase.
It's, however, a lucrative venture because land value is always increasing, and returns are massive.
Acre Trader is a platform that allows you to earn passive income through annual cash returns by investing in land.
6. Flip Houses
Flipping houses is an excellent option to earn a high income from flipping money. However, it's one of the most difficult flipping methods because of the high capital involved.
This venture requires you to purchase, renovate, and resell houses at a higher price. You'll need a high starting capital to purchase a property.
Alternatively, you can get approved for a mortgage or get a loan from money-lending institutions.
It's important to conduct some research to find homes worth flipping. In this case, most of them will be in poor condition.
Once you renovate the house, you can sell it yourself or through a realtor. Selling through realtors will reduce your profits. It's advisable to sell the house yourself if you have experience.
Investing in art is a profitable business since the price of art keeps increasing. This is a good option to consider if you have a good eye for artwork like classic paintings and sculptures.
Invest in pieces of art that are expected to increase in value soon. Hold for a few years and resell the shares for a profit.
An excellent platform that allows you to flip money by investing in artwork is Masterworks.
8. Flip Websites
If you want to make money online, flipping websites is a great way to flip money.
It typically involves creating a website from scratch, growing it, and increasing its rank on search engine results pages. After that, sell it at a higher price than your initial investment.
You can also buy an existing website and sell it at a reasonable sum later.
Flippa and Empire Flippers are among today's best website brokers. You can search for websites to buy on these platforms.
It's advantageous to focus on websites that have a high flipping potential. For example, those that have optimized content or a premium domain name.
Note that this venture takes time. Growing a blog takes a lot of time and effort. You have to be willing to put in the work.
This is an excellent option if you know how to run a blog and understand SEO.
9. Flip Domain Names
Like websites, domain names are another valuable digital asset you can flip to earn extra cash.
This venture requires extensive research to identify the most desirable domain names. You can earn millions of dollars if you can sell popular domain names.
The key to success is finding the right names to sell for profit. Also, keep an eye out for upcoming trends.
10. Flip Your Knowledge
You can earn money from flipping your knowledge. You can invest in learning a new skill and then earn money by putting the skill to use.
You may need to invest in yourself by taking an online course or hiring a coach to gain proficiency in a skill you already possess or learn a new one.
The best skills to delve into are those that allow you to work online. Whether you pursue them as a side hustle or transform them into a full-time job is entirely up to you.
Some useful skills you could learn include:
Proofreading
Transcription
Photo editing
Freelance writing
Content creation
11. Flip Vehicles
Another way to flip money is to buy a beat-up vehicle at a low price and then resell them for profit after making necessary repairs.
You need to research the values of different cars to find one perfect for the deal. You must also have the resources to fix the car.
Some cars will require mechanical renovations, while others need cosmetic improvement. Choose something that you're able to renovate with ease.
You'll save money if you're able to do most repairs yourself. This also increases your flipping margin and earns you more profit.
It's also essential to identify your niche in vehicle flipping. For example, you could specialize in bikes or cargo vans.
12. Resell Goods Online
One legit way of flipping money is to resell goods online. This is convenient if you want to work from home and be your boss.
You can also earn top dollar if you resell high-demand items. Some items you could resell include:
Clothing
Home goods
Baby items
Furniture
However, it's essential to find your niche to make your store unique and avoid selling what other online stores already sell.
You can search for products to resell at online sales, thrift shops, or estate sales. Keep an eye out for high-demand items and trends so that you know what to sell for a good profit.
13. Rent Out Your Extra Space
People are always looking for storage space for their extra possessions. If you have an extra room or warehouse in your home, you can turn it into a storage facility and rent it out.
This is a great way to earn passive income. The amount of money you earn depends on the size of the space you're renting out.
If you have a large space, you can divide it into sections and rent them to multiple people, increasing your income.
You can also buy and update storage spaces and then rent them out. As you search for storage places to purchase, remember that their location will determine the income they bring in.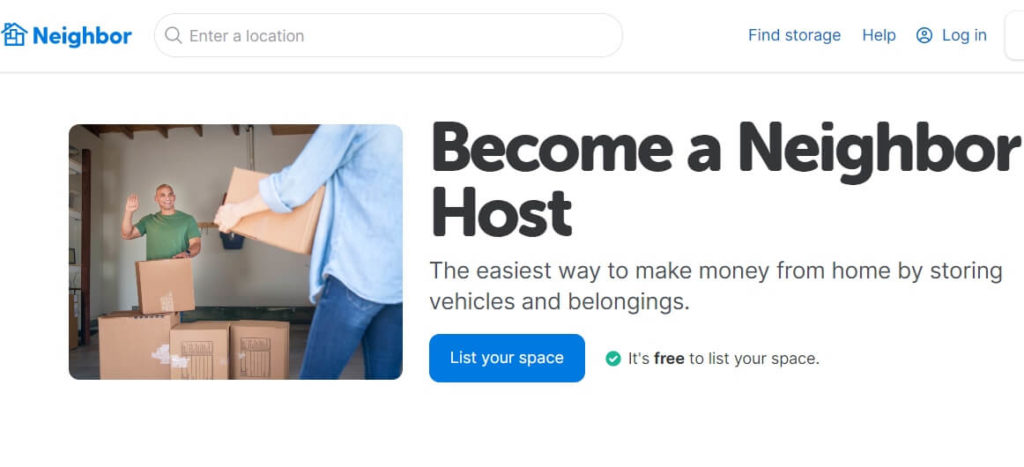 You can begin this money-flipping venture on Neighbor. This platform allows you to list your space for free and wait for interested renters to contact you.
Provide your quote price on your listing. Once they contact you, schedule a move-in and earn passive income in the comfort of your home.
Neighbour deposits the rent to your bank account every month. They charge a 4.9% + $0.30 processing fee on each host payout.
You can also rent out your extra room on platforms like Airbnb.
14. Try Flea Market Flipping
Reselling second-hand street market goods is another great way to flip money. It's an excellent investment option because initial capital is low, and profit margins may be high.
A useful trick here is finding second-hand items you can easily flip for cash. You must also acquire them at low prices to make a good profit.
You can search for such items at garage sales, thrift stores, online, or flea markets. You can flip virtually anything as long as it can generate profit.
It's imperative to conduct extensive research on what people buy and watch out for current trends. You should also know how much the items are worth before you purchase them.
15. Print on Demand
Print on Demand is an e-commerce business model that entails collaborating with a manufacturer to sell custom products to customers.
Items are only printed on demand; therefore, you don't hold inventory. This venture is great if you're experienced in graphic design.
It involves creating graphic designs and then uploading them online. Once you receive orders, the POD manufacturer handles production and ships the products to your customers.
The advantage of this money-flipping method is that it's easy to start. You can also earn a lot of cash if your designs go viral.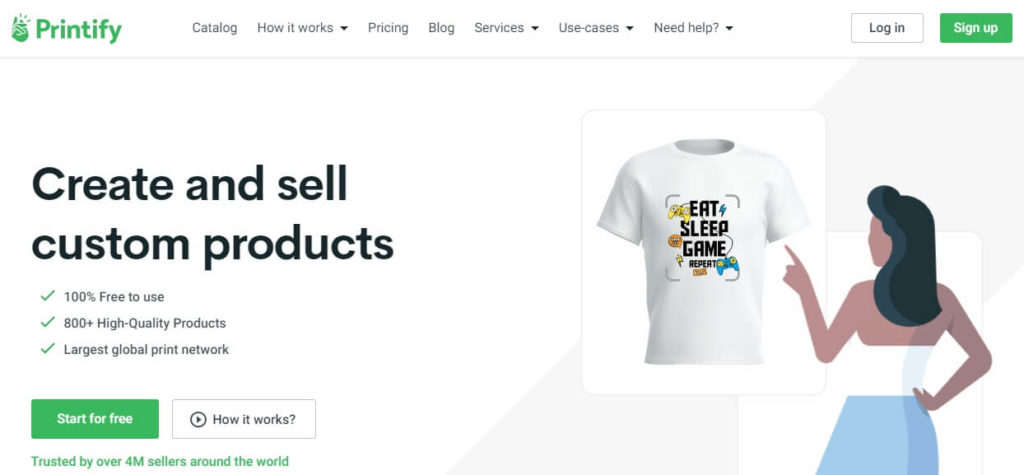 If you're interested in flipping money using print-on-demand, I recommend Printify. This platform lets you upload and sell your designs on marketplaces like Etsy or Shopify.
Note that you'll need to handle manufacturing and shipping costs. These vary from one print provider to another. Shipping costs also depend on where you're shipping to.
You can promote your designs on social media platforms like Pinterest or Instagram to boost sales.
16. Invest in Stocks and ETFs
An excellent way to earn passive income is by investing in stocks. You don't need to be active when flipping money this way.
You should research the many investment opportunities available before settling on the most convenient one.
You can opt for dividend-paying stocks to earn dividends annually. You can also invest in ETFs, mutual funds, or bonds.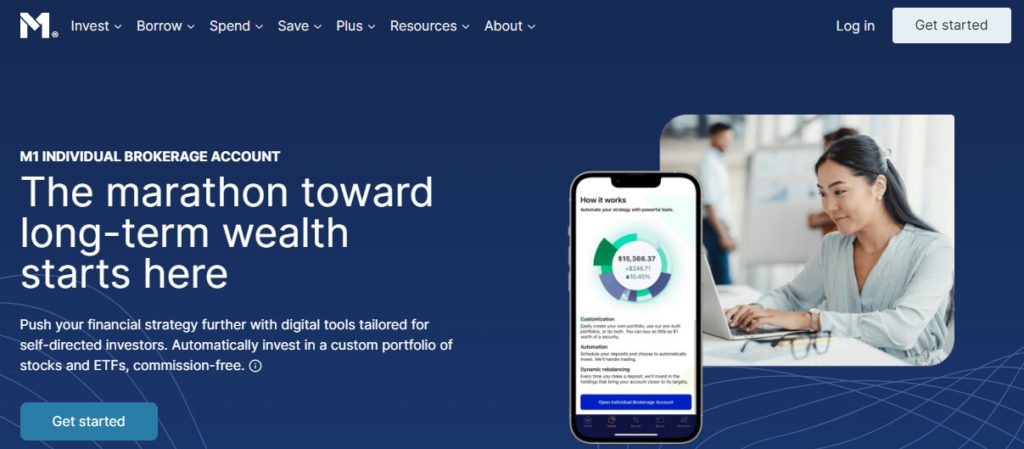 You can invest for free with your bank. But you can also use free online brokers like:
M1 Finance: This website allows you to invest, spend, borrow, and save all in one place. They also offer cashback checking accounts as well as a rewards credit card. They provide robo-advising and self-directed investment options to cater to different preferences.
Betterment: To get started, you only need to set up your account and answer a few questions on how much and why you're investing. From there, they guide you on investment options. They offer automated investing, saving you the hassle of manual dividend reinvesting. They also allow you to set different financial goals under one savings account.
Investment is an excellent option if you're looking for a long-term way of flipping money.
17. Round Up Your Spare Change
Another way to consistently flip money effortlessly is to round up your spare change from everyday purchases. You can use micro-investing platforms like Acorns for this purpose.
The convenience of this platform lies in its automatic investment feature, which eliminates the need for manual investment and saves you trouble.
This is an excellent source of passive income. The minimum investment amount is $5.
Acorns offers two subscription plans:
Acorns Personal, which requires you to pay a subscription fee of $3 per month.
Acorns Family. This plan allows you to invest unlimited kids for a $5 monthly fee.
What Is Flipping Money?
Flipping money is purchasing an asset, holding it for a certain period, and reselling it for a profit. It mainly involves assets that are expected to appreciate shortly.
There are many ways to flip money. You can flip land, houses, or vehicles. Investing in stocks and ETFs can also make your money work for you.
How Does Flipping Money Work?
As mentioned above, flipping involves investing in undervalued assets and reselling them at a profit. This can include anything like your used clothes, domain names, websites, and real estate.
The first step to flipping money is researching different items beforehand to determine their flipping margin. This will prevent you from dealing with unprofitable items.
Discovering your unique niche is essential to specialize in what you excel at. This not only increases your potential financial success but also maximizes your expertise.
Secondly, determine the amount of cash you want to invest. This should help you determine expected returns. It'll also depend on the money-flipping method you're venturing into.
You can flip $1000, less, or more depending on how much you're willing to risk and the goals you're hoping to achieve.
The third step is purchasing the asset and then reselling it for more.
Tips for Flipping Money Profitably
Here are some useful tips to flip money successfully:
Don't invest more than you're willing to lose.
Stick to your niche: Finding something that works for you increases your chances of financial success. Identify a market gap and stick to it.
Watch out for scams: Don't invest in deals that seem off or too good to be true. Always conduct your research before you delve into a flip.
Start small: This will give you experience and allow you to figure things out as you increase your investments slowly.
Consider the time frame: You must consider how long you'll need to hold onto the asset before reselling and how long you must wait to get returns.
Things to Avoid When Flipping Money
There are many risks involved in flipping money. Ensure you avoid the following:
Scams: Don't invest in opportunities that seem too good to be true or with strange people. If you see anything hyped on social media, research before investing in the opportunity.
Gambling: Flipping money isn't the same as gambling. Gambling is risky, and you may end up losing all your money.
Private money lenders: It's better to acquire loans from public money-lending institutions like banks. Private lenders may charge you higher interest and fees.
The pyramid scheme: Pyramid schemes aren't the best ways to flip money. No one makes money except the ones at the top of the pyramid.
Frequently Asked Questions
Is Money Flipping Legit?
There are many legal ways to flip money. Any venture is worth it, provided you deal with trustworthy individuals and institutions.
It's important to conduct thorough research before venturing into a flip to avoid scams and illegal methods.
Take time to look into the third parties that may be involved and make sure they're legitimate. Don't invest in any deals that seem too good to be true. Also, don't trust people who seem strange.
Is Flipping the Best Way to Make Money?
Yes. Flipping is one of the best ways to make money because everyone can do it. You can venture into it as a side hustle or a full-time job.
There are many money-flipping methods you can venture into to make some extra cash. They include the following:
Flipping houses
Flipping vehicles
Retail arbitrage
Investing in real estate
Flea market flipping
What's the Best Way to Flip Money Fast?
There's no one way of flipping money. There are several ways of flipping money worth venturing into, either because they need a small initial investment or have a high flipping margin.
The best method for you will depend on your risk tolerance, cash flow, and commitment.
Here's a list of the best ways to flip money fast.
Flea market flipping
Flip vehicles
Flip your own items
Print on Demand
Invest in Stocks and ETFs
Final Thoughts
Flipping money is a great way to reinforce your income and improve your financial standing.
There are many ways to start a money-flipping investment. You can invest in real estate or stock shares. You can also delve into methods that require little capital, like flipping your items or flipping your collectible collections.
Your chosen method should be based on your risk tolerance, the cash you're willing to invest, and the time to wait before getting returns.
With all this in mind, begin your money-flipping journey today!