How To Turn 1000 Into 10000 (13 Best Ways!)
Updated on September 13, 2023
This post may contain affiliate links which means that sproutinue.com may make a small commission at no extra cost to you. We only promote products that we love and feel will benefit our readers. Please read our Disclosure Policy for more information.
Whether you're looking for a one-time solution to a money problem or a regular source of income, there are many ways to turn 1000 into 10000.
While growing a $1k investment 10x may seem like an uphill task, rest assured it's possible. Many people have done it, so there's no reason why you shouldn't pull it off.
However, turning $1,000 into $10,000 won't happen overnight. You must invest some time and effort into this to succeed.
If you have $1,000 to spare, this article outlines the best ways to invest and make your money work for you.
So, how do you turn one grand into 10 grands? Let's find out!
Want to make some quick cash? Try out:
Prime Opinion – Join this paid survey site and earn $10 instantly!
Upgrade – Open a rewards checking account and earn a $200 welcome bonus!
How To Turn 1000 Into 10000
There are many investment opportunities for $1,000. Some include investing in real estate, starting a business, and venturing into cryptocurrency.
With so many options, choosing the right path is hard, especially if you're new to investing. This is why I've taken the liberty to compile a detailed list of investment opportunities worth pursuing.
Hopefully, my list will help you narrow down to a venture that best aligns with your needs. Here are some of the best ways to turn $1k into $10k.
1. Invest in Real Estate
Investing in real estate is among the best ways to make your money work for you. Thanks to real estate crowdfunding platforms, you can invest your $1,000 into property shares.
If you're worried that the amount is too low to purchase a valuable property, worry not. Crowdfunding platforms pool funds from different investors to buy one property.
This way, you buy shares instead of an entire property. This system enables you to invest as little as $10.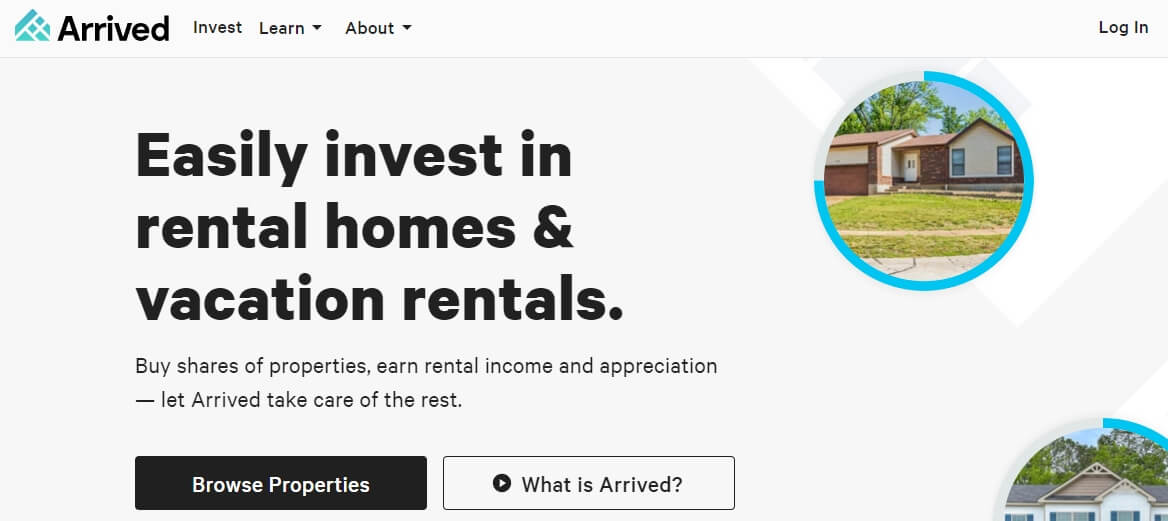 One such platform you can try is Arrived. The company has a minimum investment of just $100 and accepts non-accredited investors.
Arrived allows you to diversify your investment across different real estate units of your choice. It's the best option if you're looking for a low-risk, steady source of passive income.
Once you invest with them, they carry out all homeownership responsibilities, including renovations and handling tenants.
All you have to do is sit back and wait for your quarterly dividends from rent and property value appreciation.
Their annual returns range from 5.5% to 15% based on your investment strategy and holding period.
Fundrise is another excellent platform to consider if you're interested in real estate. This company lets you invest as low as $10. The minimum is $1,000 for retirement accounts.
2. Start an E-Commerce Business
Another way to turn 1000 into 10000 is by starting an e-commerce store. E-commerce is about selling stuff online without setting up a conventional brick-and-mortar establishment.
The advantage of e-commerce over traditional business is that it gives you access to millions of buyers worldwide.
Plus, there's no limit to the items you can sell in such a business. Some of the most popular things include:
Apparel
Software
Skincare products
Electronics
Jewelry
Art
Home decor
Due to the high profit potential, e-commerce is becoming more popular and thus competitive. Therefore, you must stand out to succeed.
You can start your e-commerce business in these steps:
Choose your e-commerce model
Find your niche based on your target audience
Write a business plan
Choose a name and logo for your brand
Register your business as per your state laws
Set up your e-commerce business website
Source your products and choose a delivery method
Launch and market your business
Shopify is one of the best e-commerce platforms worldwide. It lets you customize your store in line with your niche. You can integrate Shopify into Etsy to widen your reach.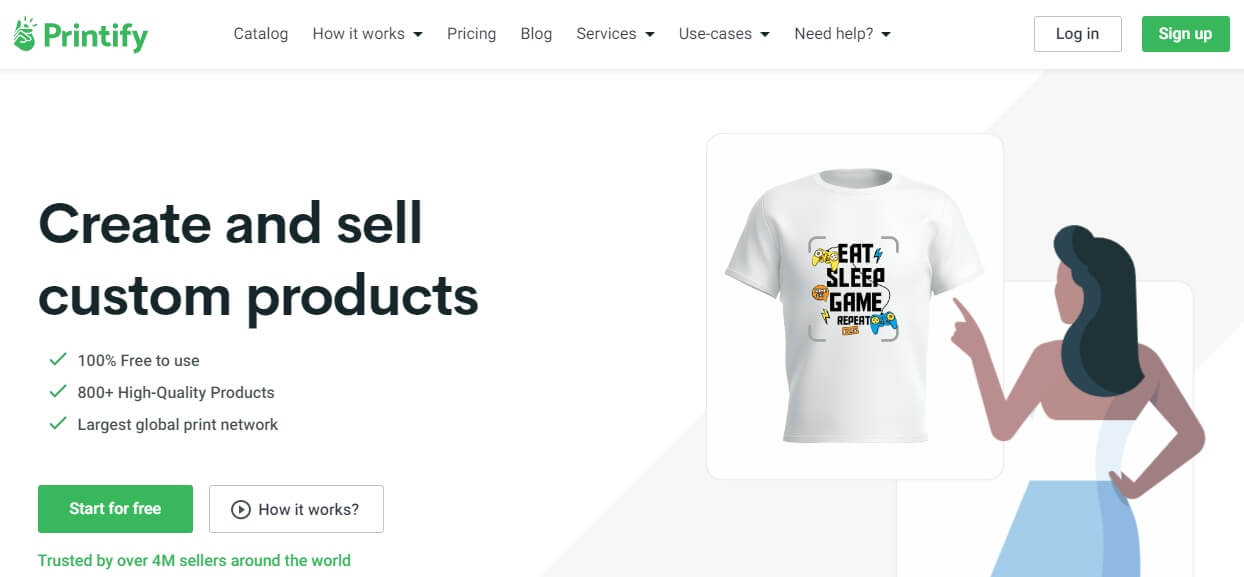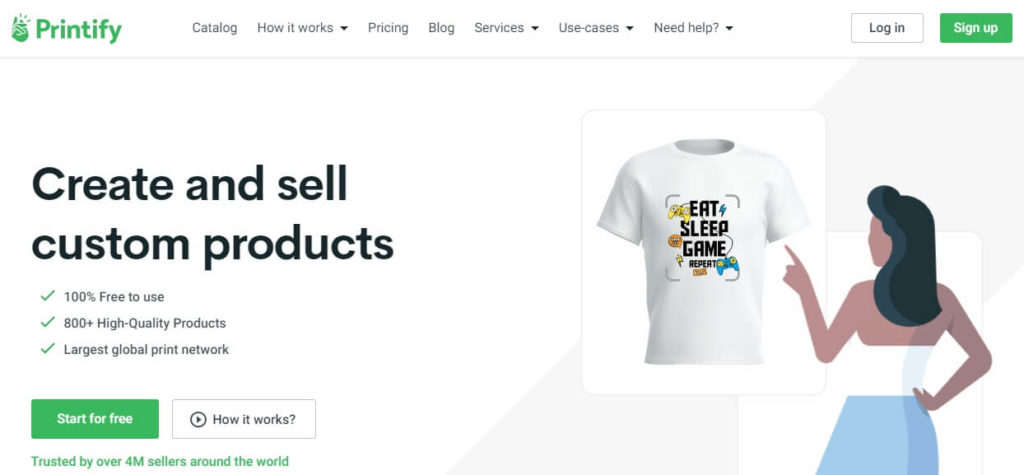 Print-on-demand (POD) is also worth considering. In this case, you create a printable design on products like mugs, t-shirts, and scarves.
With POD, your manufacturer handles production and shipping when a customer orders. You can create and sell graphic designs on Printify.
Printify charges a $24.99 subscription fee for a premium account, but you can start with a free account and then upgrade as you progress.
3. Flip Items
Flipping items is another way to invest and make money daily. It involves purchasing items at low or discounted prices and reselling them for profit.
$1,000 is a great place to start a flipping business. The first step to success in this venture is researching the best items with high flipping margins.
Some of the best stuff to flip include: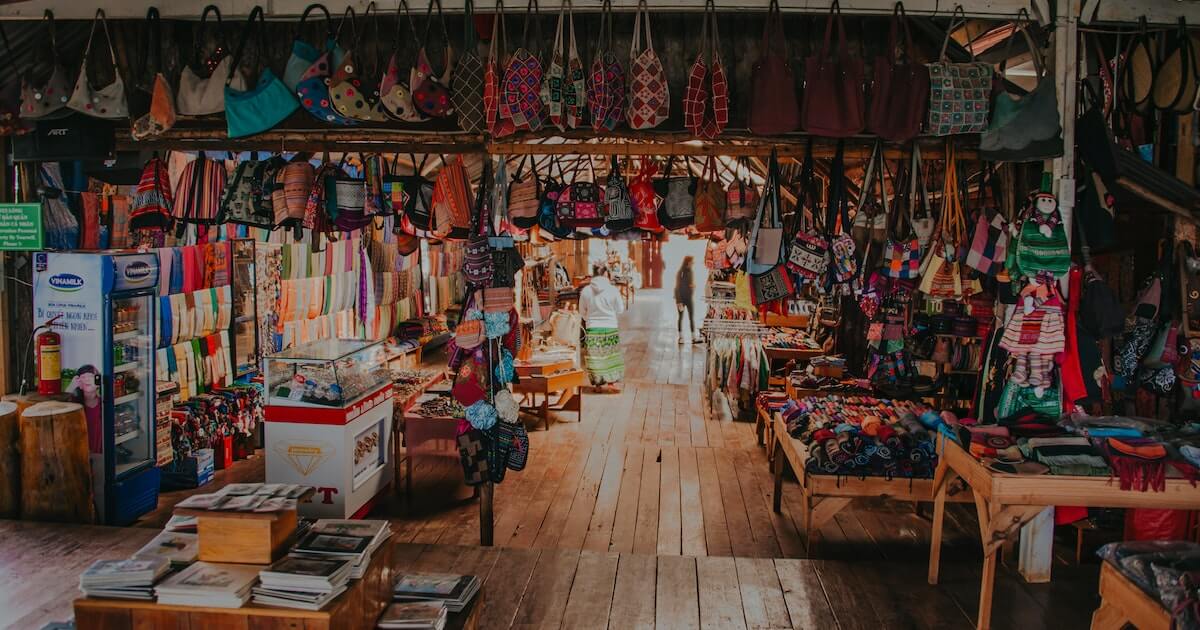 You can source your inventory from online marketplaces like Mercari, Facebook Marketplace, or Craigslist. You can also check out thrift stores, flea markets, and garage sales.
Finding items to flip may be time-consuming, but if you're lucky enough, you'll find good deals worth the time and effort.
Some people also give away items for free to declutter their houses or if the items are damaged. You can take the damaged items, repair them, and put them up for sale.
Once you find the items you want to flip, clean them up and list them on seller sites like eBay, Mercari, and Facebook Marketplace.
Remember to take clear pictures from multiple angles and provide detailed descriptions to attract buyers. Also, use keywords in your descriptions so that your items pop up when buyers search for your niche.
While flipping money may take some time and effort, apply the right strategies, and you'll turn your $1k into $10k in a few days or weeks.
Extra Reading: How To Flip $1,000 Fast
4. Invest in Small Businesses
Investing in small businesses is an excellent strategy to earn money on autopilot. Like crowdfunded real estate, platforms like Mainvest pool funds to support upcoming businesses.
Mainvest removes the barriers to entry by enabling you to invest in small businesses of your choice from as low as $100.
With over 500 local businesses, there are plenty of options and an opportunity to diversify your portfolio, reducing the overall risk.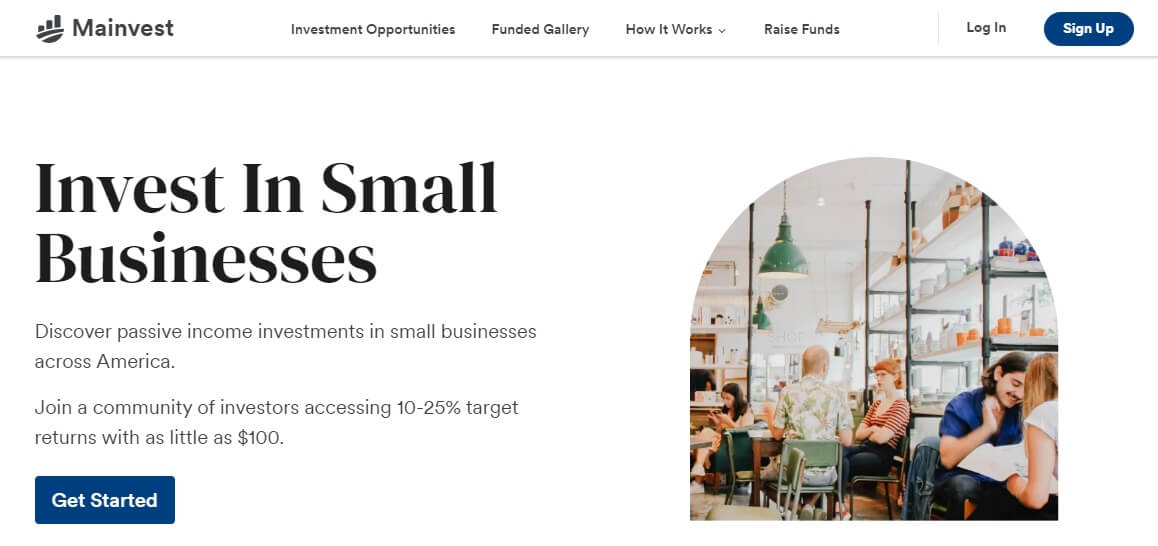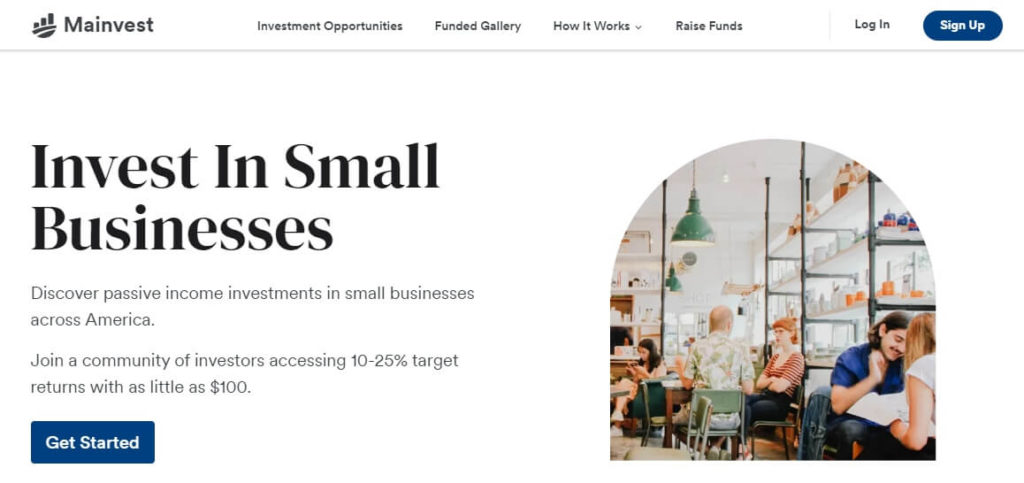 You can choose an industry to specialize in, including agriculture, retail, or restaurants. You'll receive quarterly revenue proportions based on your share capital.
Also, anyone can invest with Mainvest as long as you're 18 and have a U.S. bank account. The platform allows even unaccredited investors, so don't worry about missing out.
Another upside of Mainvest is that they charge no investor fees. Also, they have a high average rate of return ranging from 10% to 25%.
Additionally, businesses undergo a thorough vetting process before becoming a part of Mainvest. This way, there's a reduced chance of fraud.
I recommend this investment venture if you're seeking passive ways to turn $1,000 into $10,000.
5. Invest in Yourself
If you want to turn $1,000 into $10,000, what better way to go about it than to invest in yourself? Improving your skills in your career field is an excellent way to increase your earning potential.
You can pursue higher learning and ask for a raise afterward or look for a better job that requires a higher skill set.
Alternatively, you can learn a new skill unrelated to your career and get a second job. For instance, you can take a transcription course on Transcribe Anywhere.
You can also learn skills such as graphic design and leadership courses that give you a competitive edge in this modern age.
Thanks to the internet, you can utilize plenty of free resources. However, sites like Udemy require you to pay a fee to get a certificate after the course.
Overall, investing in yourself is one of the best ways to turn $1k into $10k since there are many ways to monetize a skill you've mastered.
6. Start a Side Hustle
Another way to improve your financial standing and turn $1000 into $10000 is by starting a side hustle.
The best thing about side hustles is the unlimited income potential they possess. Your earnings depend significantly on the time and effort you're willing to invest.
One of the most popular side hustles in the world today is freelancing. You can easily make money by selling your skills online.
You can earn a lot by selling in-demand skills like graphic design, transcription, and proofreading. However, you need to invest some time and money to learn.
A great side hustle you can start without a significant investment is fulfilling deliveries for DoorDash, Instacart, or Uber Eats. Getting started should be easy if you're at least 18 and have a car, scooter, or bicycle.
These delivery gigs have an average pay of about $10 to $30 per delivery. If you target peak hours and play your cards right, you can raise $10,000 in a few months.
Try renting out extra space on platforms like Neighbor. Whether you have a spare room, parking space, or storage space, there's bound to be someone needing the same.
Polish up your space and list it out on Neighbor to get started. It's an excellent way to earn passive income without a high starting capital.
7. Invest in the Stock Market
Investing in the stock market is worth considering if you're still seeking ways to turn $1,000 into $10,000.
Even if you're a beginner, you can navigate the stock market with expert advice from a financial advisor.
Most banks allow you to open a brokerage account for free. Alternatively, you can invest in stocks through commission-free brokers like M1 Finance.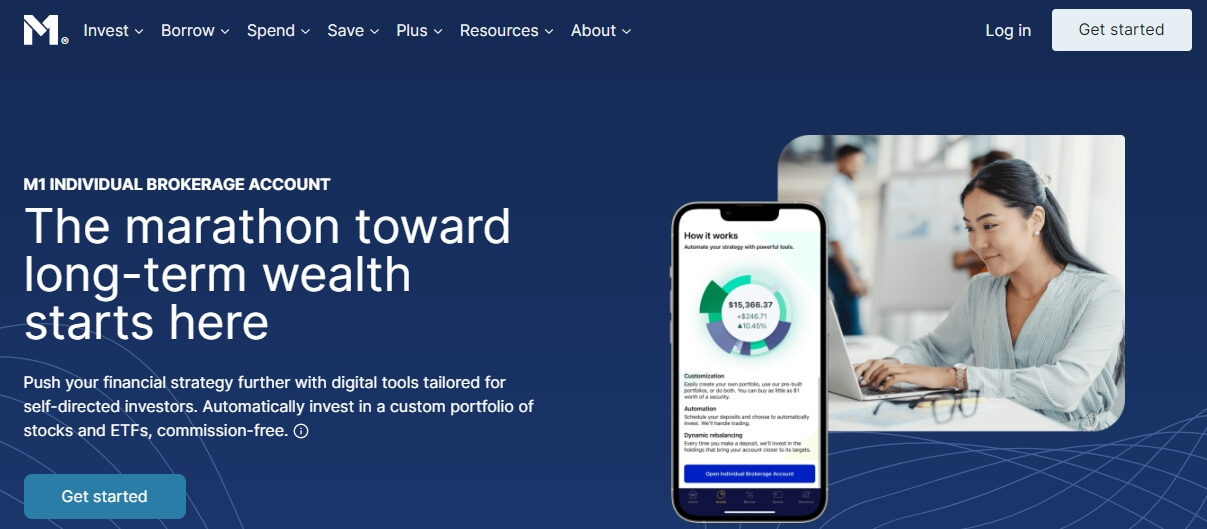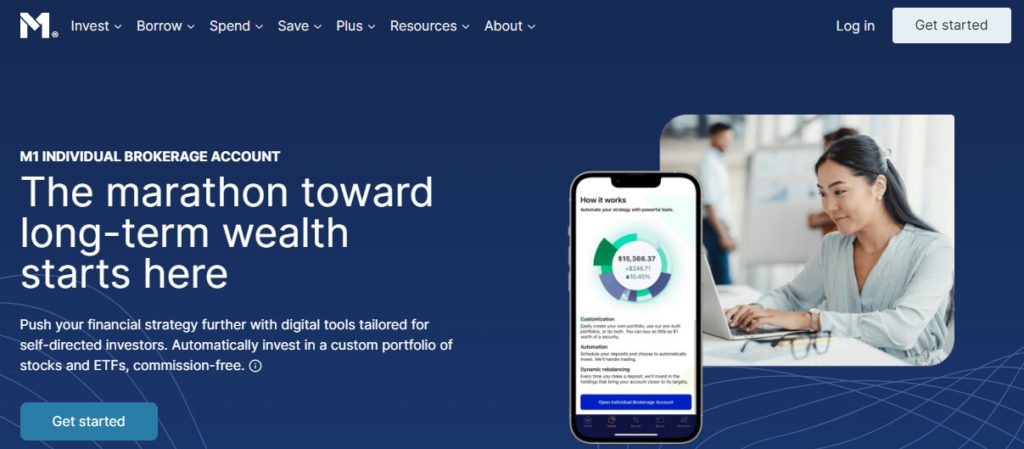 M1 Finance has custom pies you can use if you don't have an investment strategy in mind. If you do, you can create your portfolio from scratch.
Another thing I like about M1 Finance is that they grant you loans, so you don't have to worry about emergencies.
Also, the platform gives out bonuses from time to time. For instance, you'll get $15,000 when you transfer your brokerage account to M1 by 15th November this year.
While investing in stocks is profitable, proceeding cautiously and speaking to a financial advisor is always wise. Also, diversify your portfolio to spread the risk.
8. Invest in Cryptocurrency
The popularity of cryptocurrency, especially Bitcoin and Ethereum, has grown as more people venture into this investment.
Since crypto is highly volatile, I recommend this path if you have a high-risk tolerance. However, crypto has a high potential for short-term profit if you're willing to take the risk.
There are different cryptocurrencies you can invest in. The most common ones are:
Bitcoin
Ethereum
Solana
XRP
Chainlink
Cardano
Dogecoin
If you're interested in this venture, doing your due diligence before investing is an excellent strategy.
Numerous platforms provide simulators for beginners to practice. Use that to familiarize yourself with the trade.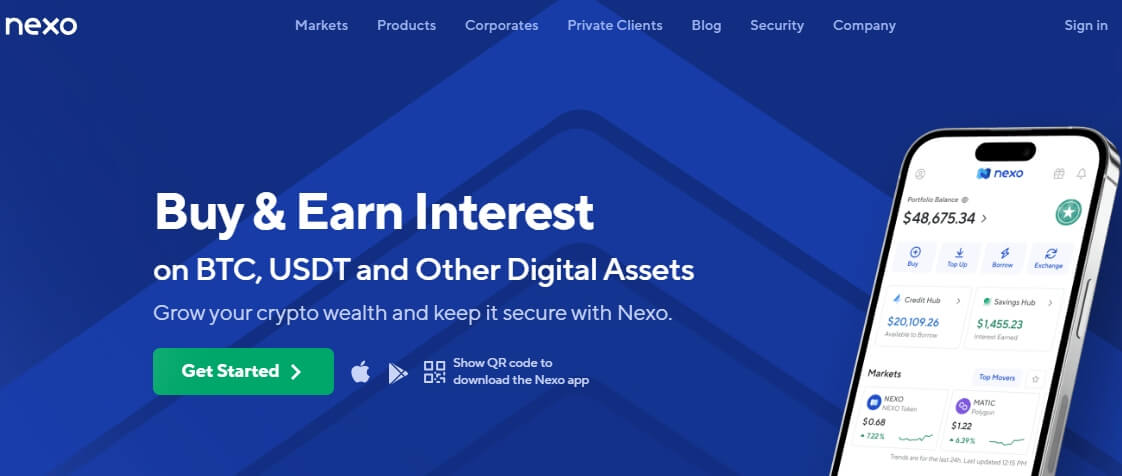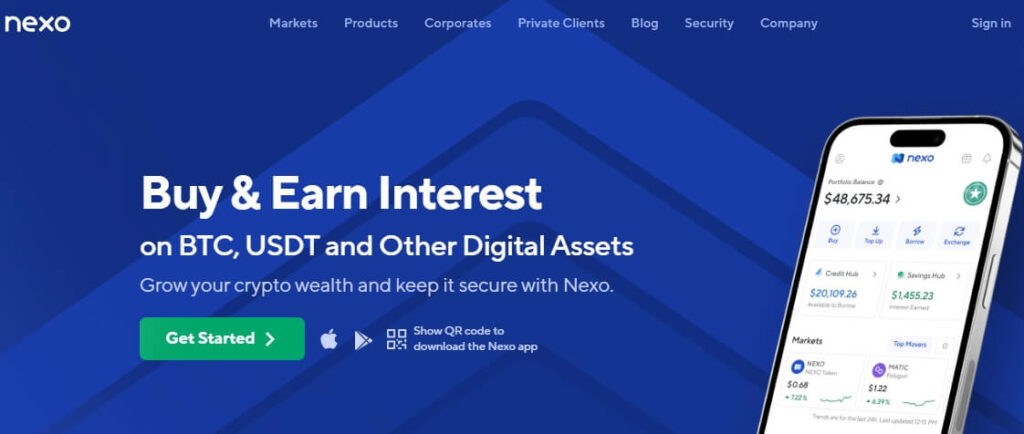 Nexo is a great place to start. It lets you earn interest on your crypto and borrow against your portfolio in case of emergencies. Furthermore, you can exchange crypto for zero fees.
Once you're familiar with Nexo, you can earn more through their referral program. They reward you with $25 for each referral.
Though with many risks, cryptocurrency is one of the best ways to turn $1,000 into $10,000 quickly.
9. Peer-to-Peer Lending
Peer-to-peer lending involves people lending each other money directly without going through a financial institution like a bank.
Several websites like SoFi and Kiva facilitate peer-to-peer lending by connecting borrowers to investors at a particular rate.
The significant advantage of peer-to-peer lending is that you can earn more interest from such loans than you would if you saved your money in a bank.
However, there's a risk of borrowers defaulting on payment. Ensure you do your due diligence before investing in peer-to-peer lending.
Research different platforms to find the best policies that protect borrowers and lenders. The platform should have strict vetting processes for borrowers to minimize fraud.
10. Invest in Real Estate Debts
Investing in real estate debt instruments is an excellent strategy to turn $1k into $10k.
Unlike real estate equities, where you're a shareholder, in debt investment, you act as a lender to the property owner. You then receive fixed returns for a specific period based on your loan's interest rate.
One upside of real estate debts is that they have a lower risk and have the property as collateral. Also, the holding period is much shorter than for real estate equities investments.
However, since the rate of return is fixed, real estate debts have limited earning potential. Also, if the property owner repays the debt early, your passive interest payments end.
Overall, investing in real estate debts is worth exploring if you want to turn $1,000 into $10,000 in a few years.
You can get started with Groudfloor, which requires a minimum of $1,000.
11. Affiliate Marketing
Becoming an affiliate is worth considering if you enjoy marketing or are persuasive. You can easily make $10,000 with the proper approach in a few weeks.
Becoming an affiliate involves marketing a particular brand, company, or product. You then earn a commission when you generate significant traffic to the brand or people purchase a product.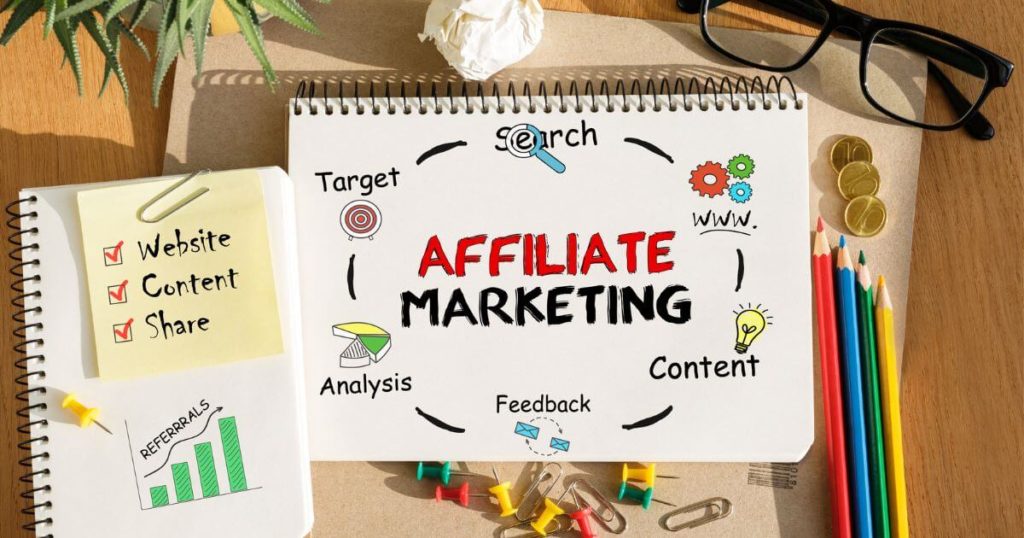 One way to become an affiliate is through blogging. You can invest your $1,000 capital into purchasing a domain name for your blog on Namecheap, hosting with Bluehost, hiring writers, and promoting it.
Promotion is a vital part of the process since you must gain and maintain a substantial following to succeed in affiliate marketing.
Once you have a significant readership, it's time to find affiliate opportunities and start making money. You can promote various products or services in your niche.
One of the affiliate networks I like is Impact Radius. It has tons of offers in various niches, including:
Food and drink
Finance
Fashion
Travel
Entertainment
Computers
Legal
Besides blogging, other ways to succeed in affiliate marketing include podcasting, growing an email list, or becoming a social media influencer.
12. Start a YouTube Channel
Starting a YouTube channel is another effective way to turn $1000 into $10000. Most people are venturing into this method due to its high earning potential.
Like blogging, the first step to building a loyal following is choosing a profitable niche with which most people will resonate. You're bound to succeed if you choose something you're passionate about.
YouTube requires that you have at least 500 subscribers before you can monetize your account through the YouTube Partner Program.
Therefore, you must invest much time and effort into building a substantial following. However, you can still use your account to sell your merchandise even if your following is less than 1,000.
The YouTube Partner Program lets you make money through several features, including ads, channel memberships, and YouTube Premium.
13. Create and Sell an Online Course or Digital Product
Creating an online course is the final way to turn $1,000 into $10,000. If you can teach others something in your area of expertise, this is the path for you.
The first step is to choose an in-demand topic you're passionate about. Next, conduct customer research to determine what to cover in your course.
Put yourself in your target audience's shoes and understand their pain points to know what to offer and how to sell your course.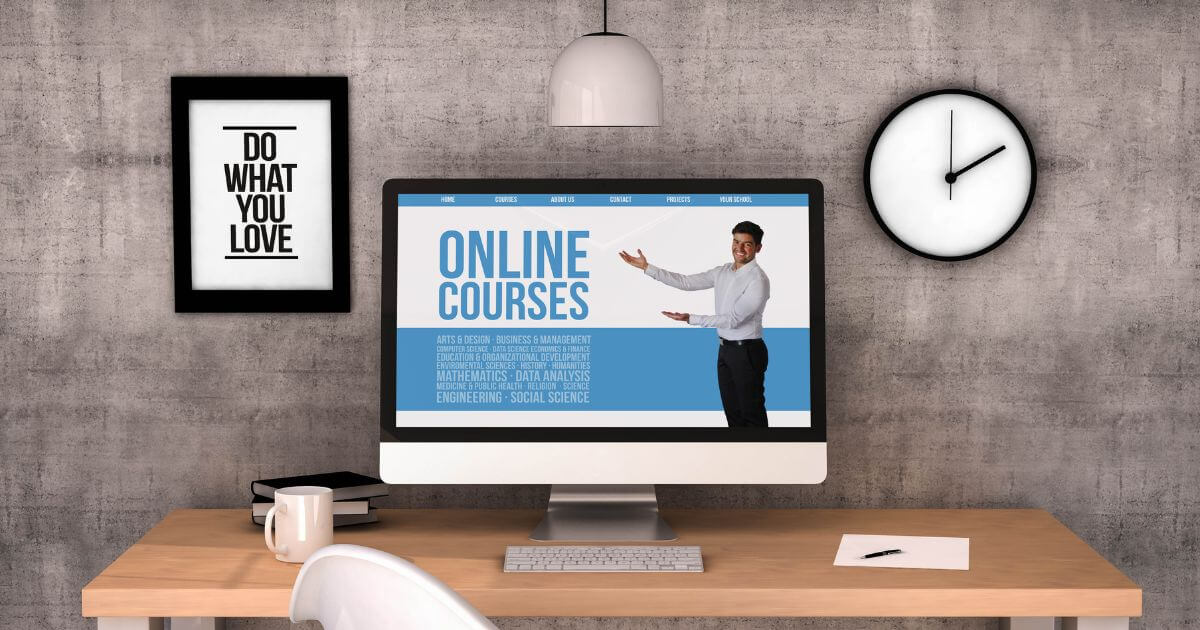 You can make beginner-level mini-courses, which take a few hours to complete. Alternatively, you can venture into masterclass content and break it into smaller modules.
Finally, set a price for your course and employ effective marketing strategies. You can sell your course on online course marketplaces like Udemy and Skillshare.
If you have a blog, podcast, or YouTube channel, you can use it to market and drive traffic to your blog.
Besides online courses, you can also sell digital products like ebooks, printables, templates, and art. Digital products usually have low overhead costs and high profit margins.
However, they're prone to theft and face high competition. With the right strategies, you can stand out and earn $10,000 in a few months or years.
Tips for Turning $1,000 into $10,000
Now that you know how to turn $1,000 into $10,000, let's look at some valuable tips and tricks to achieve this goal:
Be consistent: Turning $1k into $10k may take time and effort. You must be consistent to succeed.
Research: Do your due diligence before venturing into any option to avoid poor financial decisions. Speaking to a financial advisor is important, especially if you're a novice in investing.
Venture into multiple options: Delve into different options to find the best one and maximize your earnings.
Extra Reading: How To Make $1,000 In a Day
Frequently Asked Questions
How Can I Turn $5,000 into $10,000?
Here are some ways to turn $5,000 into $10,000:
Investing in real estate
Affiliate marketing
Peer-to-Peer lending
Investing in small businesses
Flipping items
Investing in crypto
How Can I Turn $1,000 into $5,000 in a Month?
While turning $1,000 into $5,000 may take some time, you can do it in a month with the right strategies. Here's how:
Invest in real estate
Create and sell an online course
Invest in the stock market
Invest in crypto
Start an e-commerce business
Flip valuable items
Final Thoughts
Now that you know how to turn 1000 into 10000, it's time to get to work! Remember to research different options to find the one best suited for your needs.
Also, consider speaking to a financial advisor, especially if unsure about the best path. It's also important to base your decision on your risk tolerance.
Whether you prefer a passive or active way of making money, all the options in this article are worth exploring.
Looking for other ways to make money fast? Read these posts: