37 Lucrative Weekend Side Hustles That Make $1k a Month
Updated on November 9, 2023
This post may contain affiliate links which means that sproutinue.com may make a small commission at no extra cost to you. We only promote products that we love and feel will benefit our readers. Please read our Disclosure Policy for more information.
One of the best ways to increase your income and attain your financial goals is to get a side hustle.
Given the responsibilities of working a regular 9 to 5 and balancing that with your social life, finding time for a side hustle can be challenging.
Fortunately, if you have a little extra time during the weekends, there are plenty of weekend side hustles you can do to make quick money.
Whether you want some cash to cover an emergency or want to boost your income, there's something for you. In this article, I'll cover 37 easy, well-paying, and flexible weekend side jobs you should consider.
The Best Weekend Side Hustles
1. Deliver Food and Groceries
Driving gigs that pay are a popular side hustle, especially food and grocery delivery. These apps offer a flexible way to make money on your schedule.
Plus, weekends are pretty lucrative for these gigs because order volumes are the highest during the weekends.
Here are some of the most popular food and grocery delivery gigs:
2. Transcription
Transcription is one of the best ways to make money online. Businesses and even individuals may want their videos or podcast episodes converted into blog posts.
You can make good money working as a transcriber on the weekend. This is a flexible side hustle since you can discuss terms with your clients.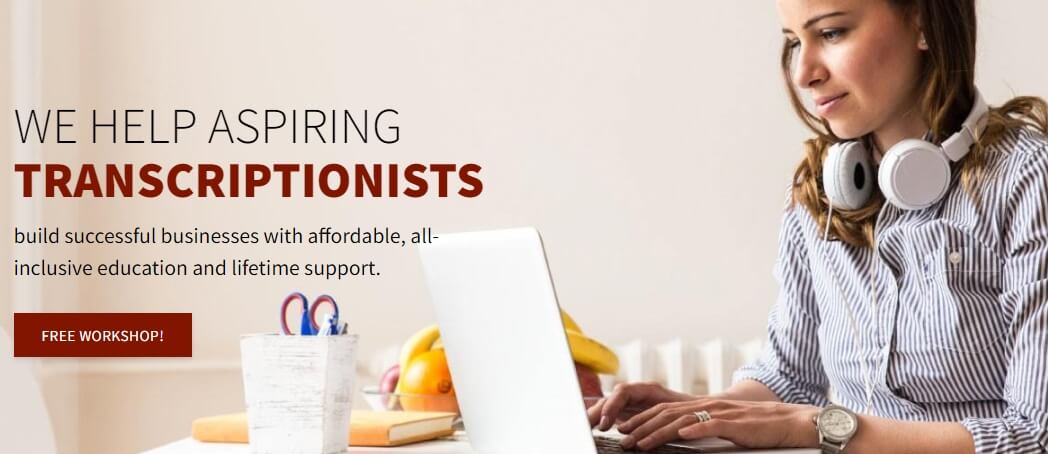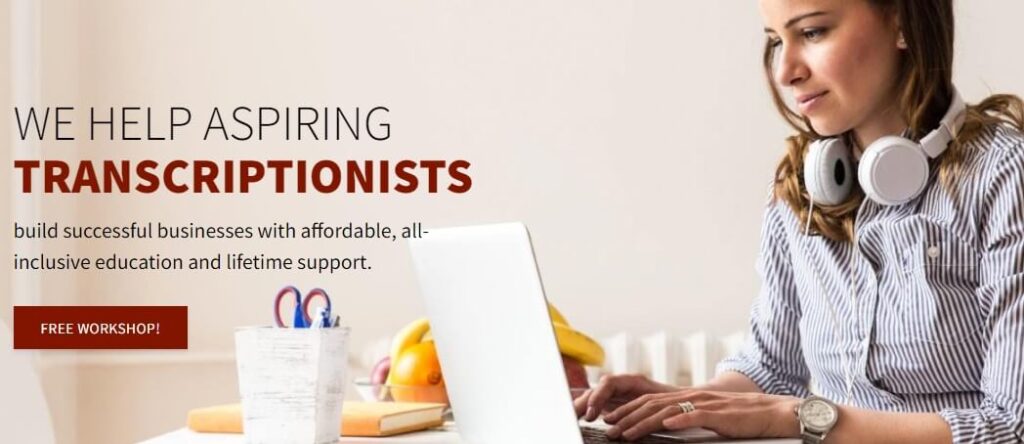 Your job would involve listening to audio files or watching videos and converting them to written documents.
You'll need specific skills to better yourself as a transcriber, so you may need to do a few short courses online.
Transcribe Anywhere is one of the best transcription training courses available online. The classes are offered online, and you can expand your transcription knowledge and skills to gain a competitive advantage.
Join the free transcription workshop!
3. Answer Surveys
Did you know you can get paid to give your opinion? Answering surveys is one of the easiest and most flexible side hustles you can do.
With survey platforms, you can make money from the comfort of your couch. You get points for every survey you answer, which you can redeem for gift cards or cash, depending on the specific platform.
While these platforms won't make you rich, they're an easy way to earn something as you relax over the weekend.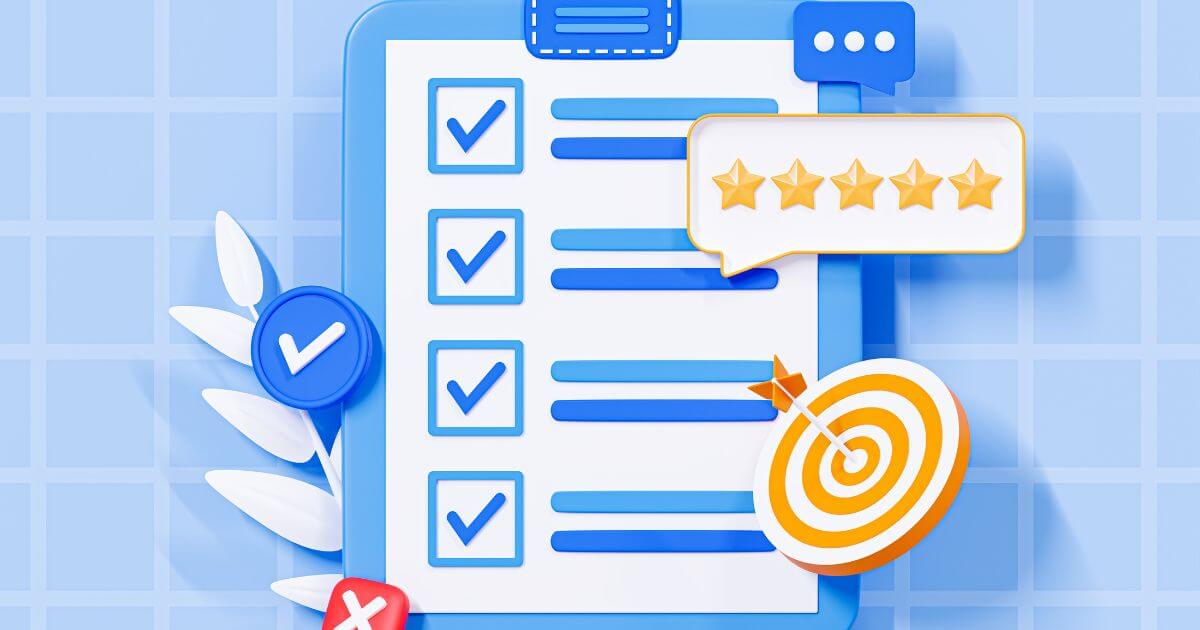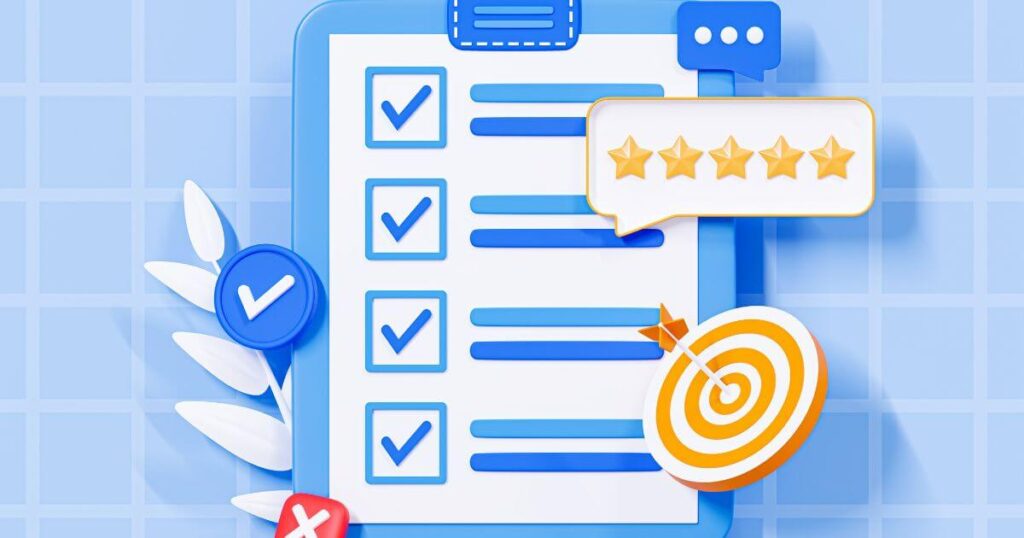 Here are some sites you should consider if you're looking for surveys that pay cash instantly.
4. Start a Print on Demand Business
Another profitable digital side hustle you should consider is starting a Print on Demand (POD) business. You design products, and a POD company prints and ships the products to your customers.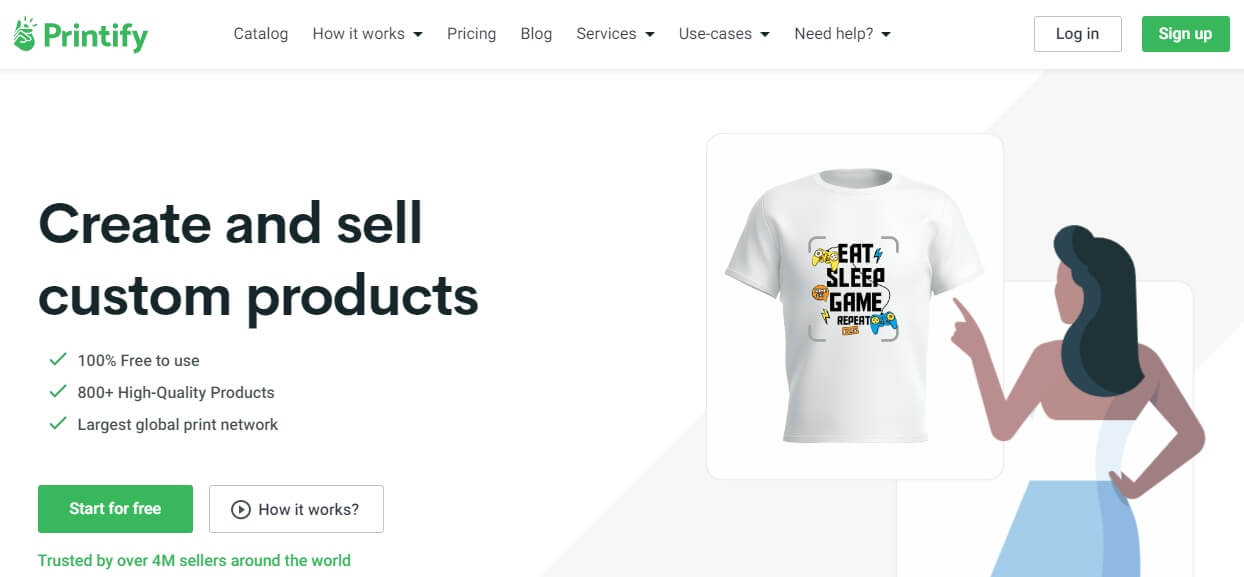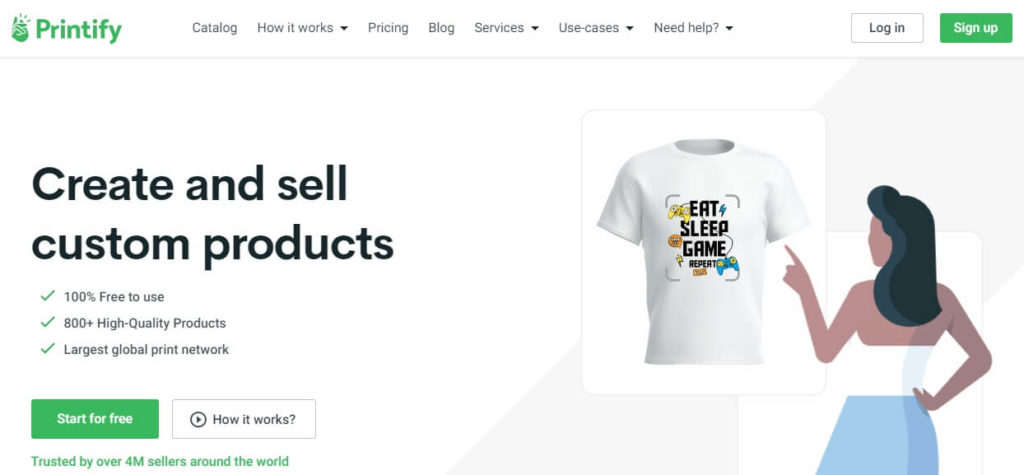 Products are only printed once the order has been made, so there's no chance of wasted stock. Additionally, all credit goes to you, not the POD company that handles packaging and shipping.
Printify is a trusted POD company you can partner with to make money selling products like phone cases, custom t-shirts, and more on e-commerce stores.
Rideshare driving is one of the most popular weekend side jobs. Platforms like Uber and Lyft are a great way to make money on the side.
One of the reasons the side hustle is so popular is the flexibility. You can work whenever and however much you want as a rideshare driver.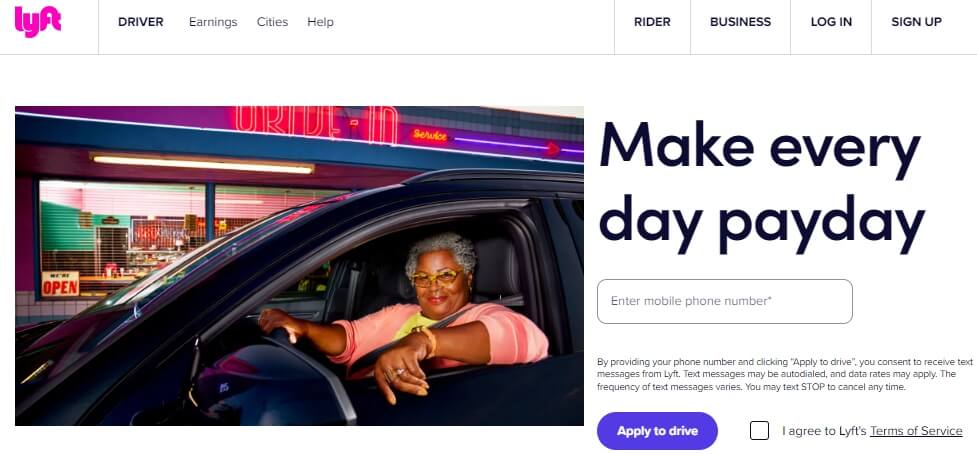 Additionally, the requirements to qualify as a rideshare driver are simple. For most platforms, you must:
Be at least 21 years old
Have a valid driver's license
Have a reliable vehicle with car insurance
Own a smartphone
6. Dog Walking or Pet Sitting
If you love animals, another weekend side hustle you can try is taking care of people's pets and walking dogs.
The amount you make from pet sitting and dog walking will depend on factors like your experience with animals and clients' availability.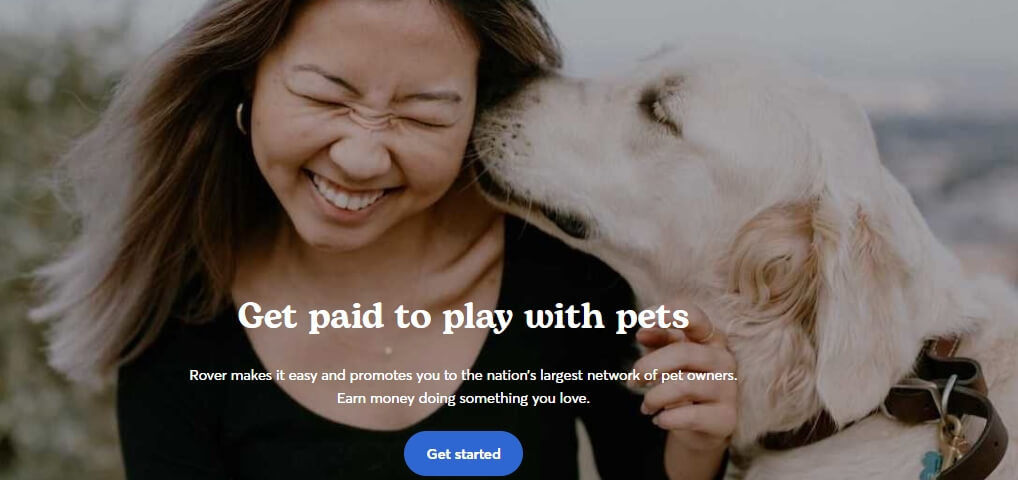 You can join platforms like Rover that connect pet sitters with clients needing services within their area.
This is a fun, flexible side hustle you can do over the weekend. Once connected with clients, you'll get paid to walk dogs or care for pets when their owners are away for the weekend.
7. Babysitting
If you have childcare experience and enjoy staying with kids, babysitting is another fun way to make easy money over the weekend.
There aren't many requirements for babysitters, and they usually vary depending on the parents.
However, CPR and first aid certifications, as well as experience in childcare, will give you a competitive advantage and can help you charge higher rates for your services.
Some parents may also conduct a background check before hiring you. There are also online platforms like Care.com where you can connect with parents looking for babysitters.
8. Online Tutoring
Online tutoring can be a lucrative weekend side job if you have a particular set of skills or knowledge in a specific field.
People are always looking for tutors in various fields, from Math or Science to Music and cooking classes.
If you're an expert in a specific field, you can monetize your knowledge by offering online tutoring services. This is one of the weekend side hustles you can start immediately.
You can use online tutoring platforms to find clients or offer private tutoring. Having a degree is an added advantage but not a necessity.
9. Deliver Packages
Another high-paying weekend side hustle is delivering packages. This is a flexible side hustle that can be easily balanced with other responsibilities.
Owning a truck or van is an added advantage for this kind of job, but it depends on the platform you use and the type of packages you deliver.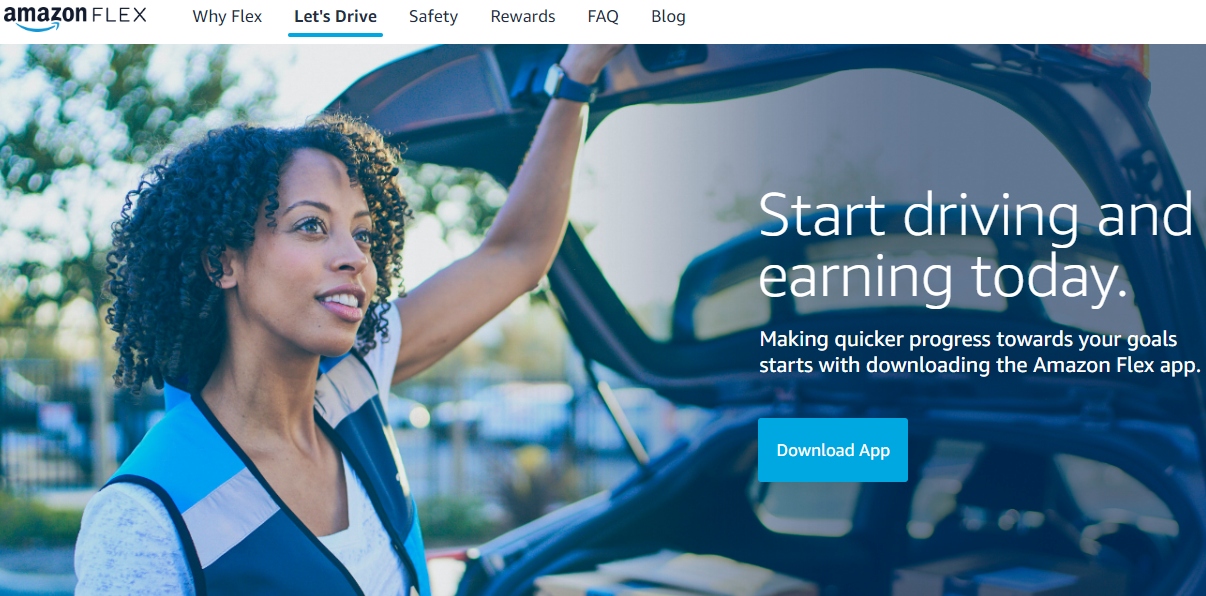 Here are the top platforms you should consider if you want to make money delivering packages:
Amazon Flex: As an Amazon Flex driver, you'll make money delivering packages as an independent contractor. You can schedule your Amazon Flex blocks when you're available on the weekend.
Goshare: This is a platform that connects people in need of moving and delivery services with drivers who can provide the services. You should be able to lift heavy items as a Goshare delivery professional.
Roadie: This local delivery platform connects independent drivers with individuals and businesses in their area that need delivery services.
10. Mystery Shopper
If you enjoy shopping, becoming a mystery shopper can be a fun weekend side hustle.
As a mystery shopper, companies pay you to shop at specific stores and give your honest feedback about your shopping experience and customer service.
You're typically reimbursed for the purchases and get paid for providing your feedback. You can view every assignment's details before accepting it and work on a schedule that works best for you.
Online platforms like Market Force can help you find mystery shopping opportunities, and you can start for free.
11. House Sitting
House sitting is one of the easiest weekend side hustles because you're basically getting paid to hang out in an empty house.
When people travel out of town, they may need a house sitter, especially if there are plants or pets to be taken care of.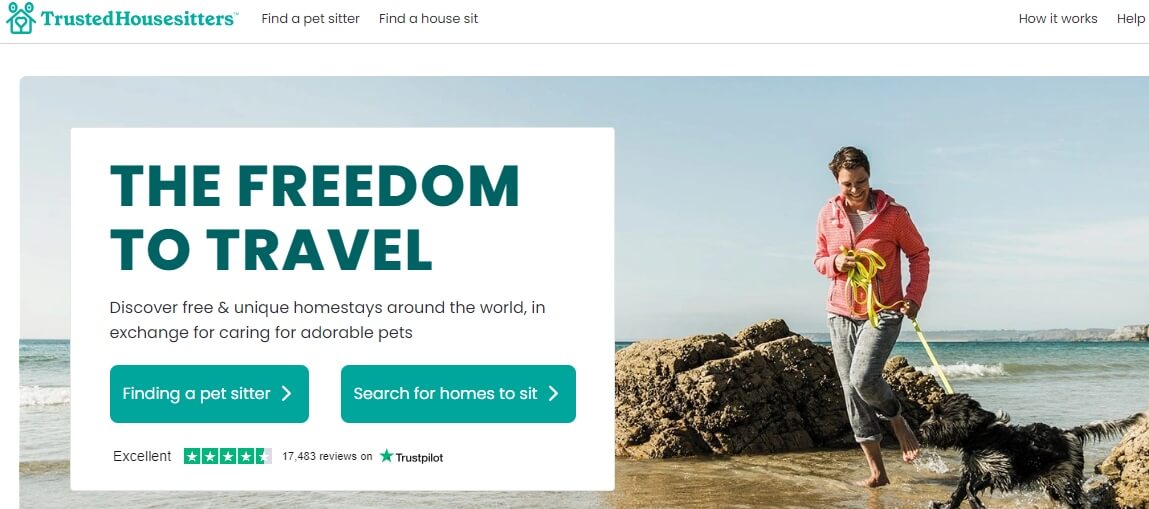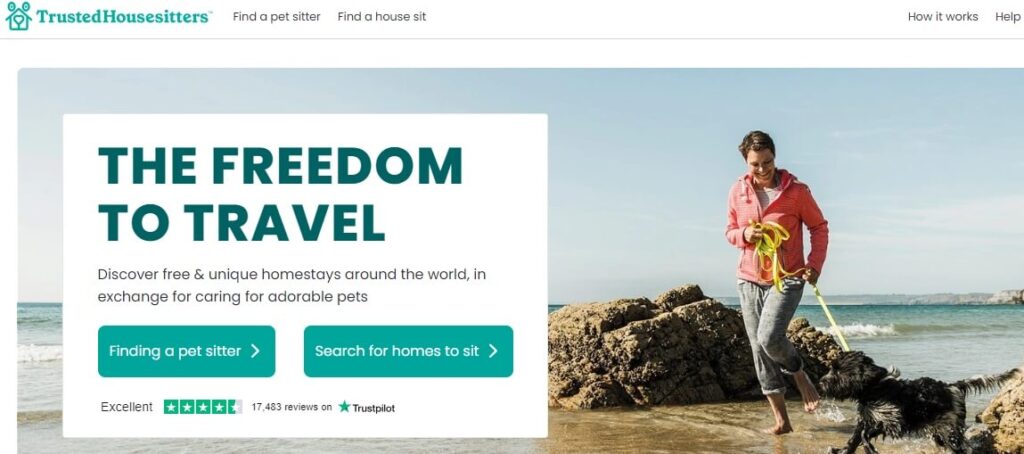 This is an effortless way to make money over the weekend. Additionally, since you won't be busy, you can spend your time on another online side hustle, like taking surveys or tutoring.
You can find house-sitting gigs on platforms like TrustedHousesitters or MindMyHouse.
12. House Cleaning
Next on our list of lucrative weekend side hustles is offering house cleaning services. It's a flexible side hustle that you can do exclusively during the weekend.
The job has few start-up costs and can be a great way to make money, especially if there's high demand in your area.
You can start small by offering your services to one or two neighbors and then grow your client base through referrals.
There are also platforms that connect cleaners with locals in their area who need the services, and this can be a great way to get clients.
13. Do Odd Jobs
Another excellent way to make money over the weekend is to do odd jobs. These tasks can be anything from mounting appliances to shoveling snow during winter.
Odd job apps like Steady are great platforms where you'll find various jobs and choose the most suitable ones for you.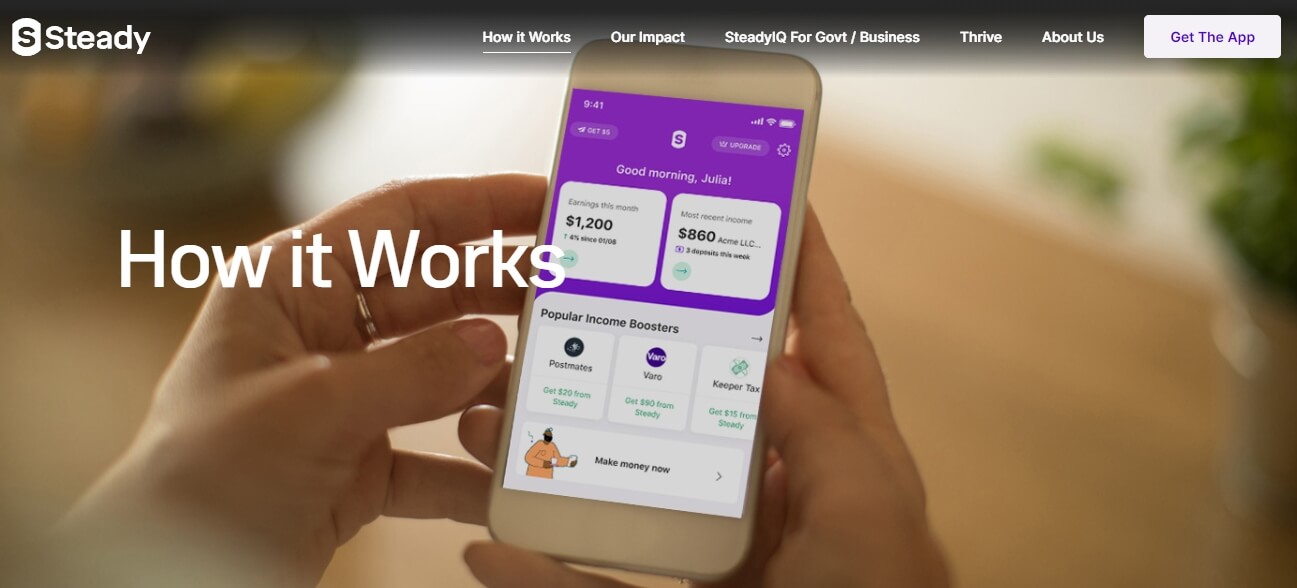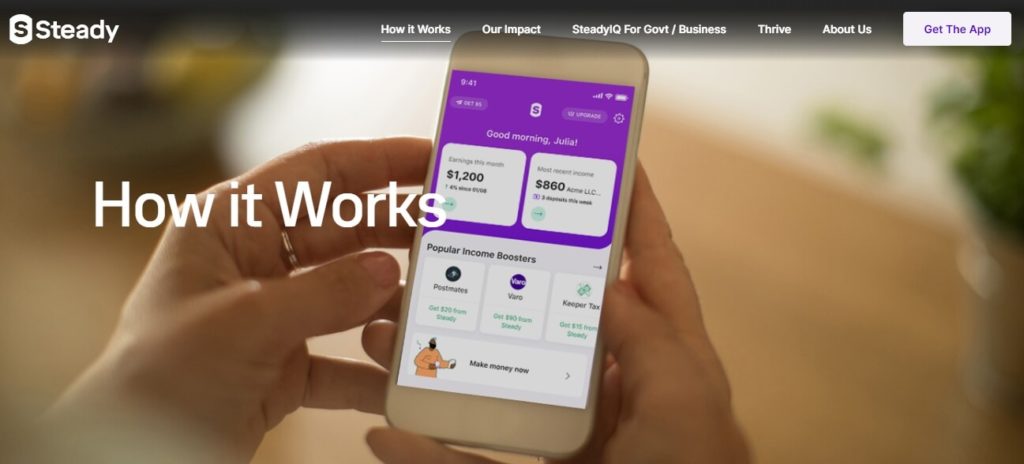 Apps like TaskRabbit and Steady make finding odd jobs easier. Once you've created your account, the app will match you with odd jobs based on your interests and skills.
You can also use sites like Craigslist to find same-day pay jobs. People post ads on the site looking for help with specific jobs, and you can reach out to them and agree on rates.
14. Freelance Writing
Freelance writing is one of the most lucrative weekend side jobs. It's a rather broad field that encompasses various jobs.
If you have good writing skills, consider monetizing your skills by working as a freelance writer. You can start off by offering general writing services and then specialize once you find a niche that interests you.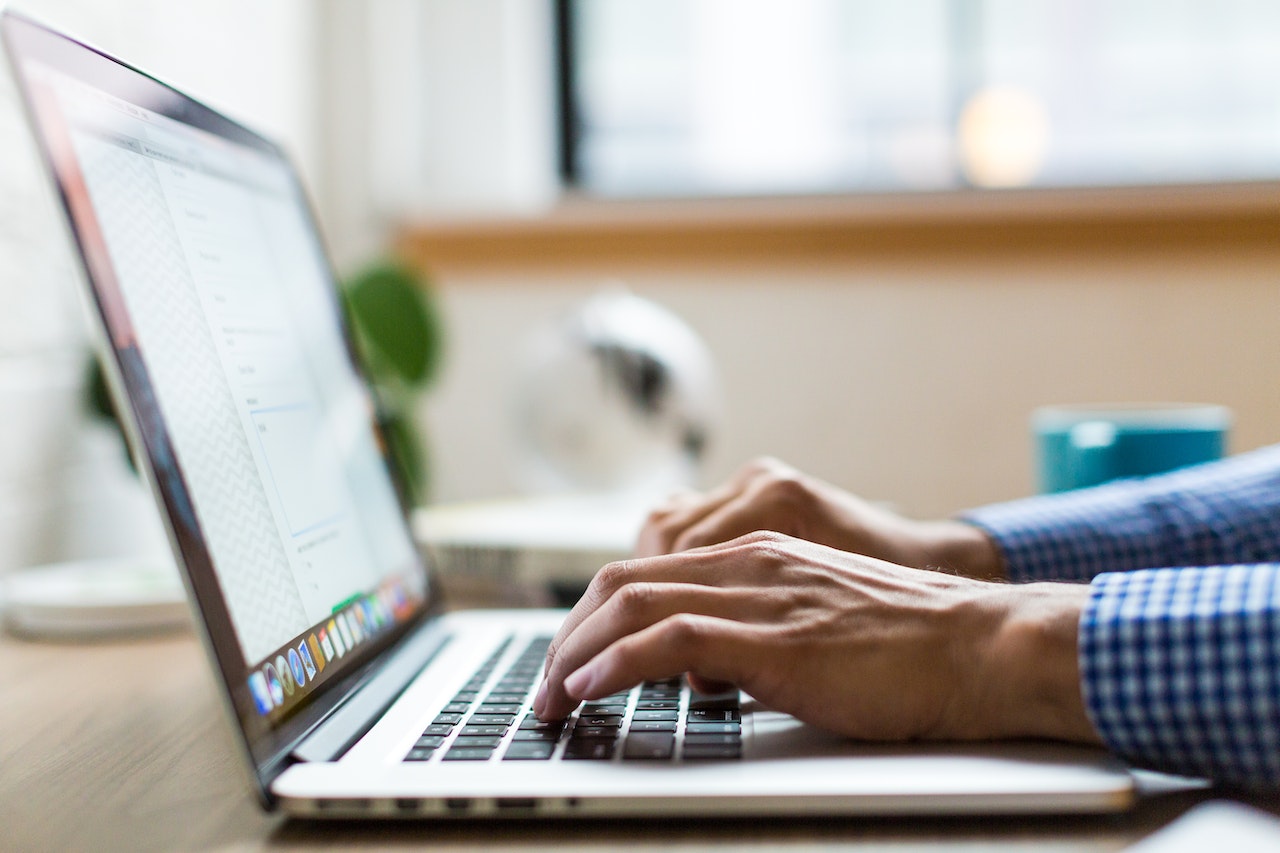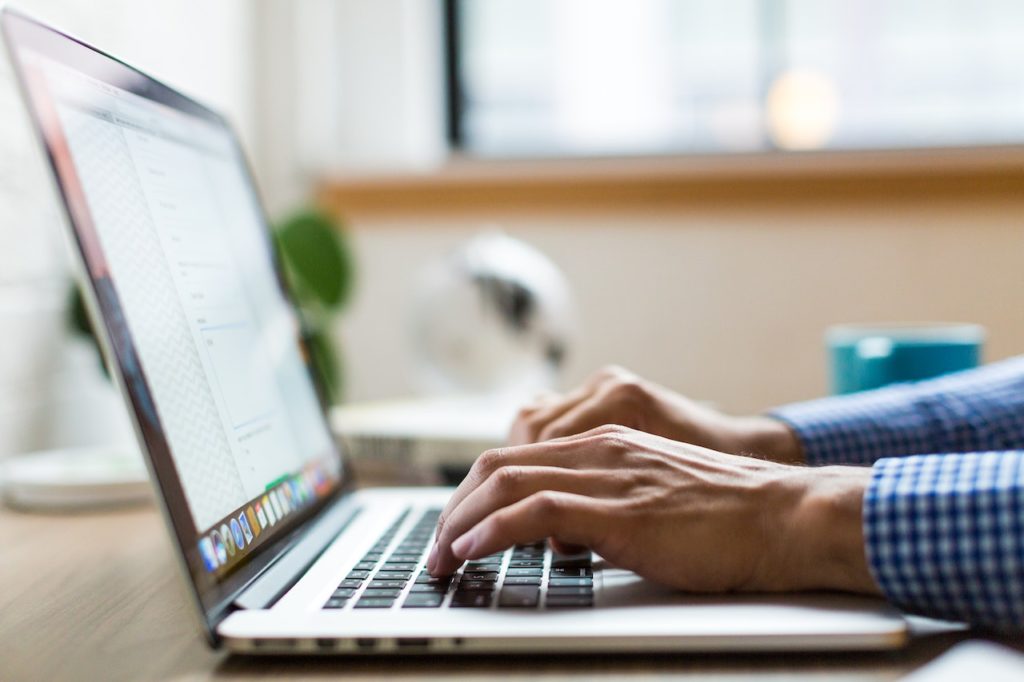 Specializing in a field, like technical writing or blog posts, helps you make more money because you can charge more for your services.
You can find freelance writing jobs on sites like Upwork and Fiverr. You'll build relationships with your clients by providing quality services, guaranteeing a steady stream of writing jobs.
15. Virtual Assistant
Working as a virtual assistant is another great way to make money on the side. Busy individuals and small businesses often need help with administrative tasks, and you can provide these services.
As a virtual assistant, some of your responsibilities would include:
Scheduling appointments
Reading and responding to customer emails
Handling travel and hotel bookings
Social media management
There are plenty of online courses on virtual assistance, both paid and free.
Enrolling in a course would help you develop the skills you need and give you a competitive advantage, especially if you have a certificate to show you've been trained.
16. Flip Items
Flipping items is another excellent way to make extra money over the weekend. For maximum profit, you should aim for popular products that will sell fast.
Here are some profitable items flip:
Clothes
Watches
Sports cards
Old stamps
Designer handbags
You can sell these items on online marketplaces like Facebook Marketplace, Mercari, or eBay. Ensure you set reasonable prices so you don't scare customers away.
While profit margins can be thin, it's important to be patient while you scale your inventory.
17. Bartender
Bartending can also be a profitable side hustle to do over the weekend, especially since bars and pubs are busiest at these times.
To start working as a bartender, you may have to take classes. In some areas, you're required to be certified and licensed to bartend.
Ensure you determine the requirements in your area if you're interested in the job and would like to get started.
18. Become a Local Tour Guide
If you're a history enthusiast and know a lot about your local area, you can use this knowledge to your advantage by offering tour guide services during the weekend.
You can take tourists around, showing them the various attractions in your cities, favorite sites, and even good places to eat.
Most tourists visit places on weekends, so working as a tour guide can easily fit into your weekend schedule.
19. Handyman Services
If you're handy with tools, offering handyman services is another good weekend side hustle.
You can cash in on your skills by offering to help friends and neighbors with home improvement tasks like fixing pipes, electricity, or mounting appliances.
If you'd like to make a significant commitment, you can become insured and bonded, which will protect you and your clients and build your credibility so you can charge more for your services.
20. Affiliate Marketing
Affiliate marketing is a job that involves promoting a company's product or service and getting paid a commission for every sale made through your affiliate link.
Affiliate marketing can be a great weekend side hustle because it's low-cost and low-risk. All you need to get started is a website, but it's not necessary.
Learning the ropes and building your audience might take some time, so don't be discouraged when you don't make big bucks right from the get-go.
21. Coaching
Coaching is another excellent weekend side hustle if you're knowledgeable and experienced in a given field.
You can offer coaching and consultation services online by creating and selling courses in your area of expertise.
You may have to invest some money to create and market the materials, but this side hustle can grow into a pretty lucrative business.
You can use online platforms like Teachable or Skillshare to create your online course at a small cost. Some charge a specific fee, while others retain a commission for every course you sell.
22. Sell Plasma
You can also make a decent income by donating plasma. Human plasma is essential for various medical procedures, and there's always a high demand for it.
Donating plasma is a good way to make money and help people, and it basically takes no effort on your part.
You can start by looking up your area's highest-paying plasma donation centers. As long as you're in good health, you can donate plasma monthly.
The amount you make from this side hustle will depend on the specific donation center, the current demand for plasma, and how many times you donate.
23. Help Set Up Events
Helping with local events is another good weekend side job if you're a detail-oriented person.
As an event planner assistant, your main responsibility would be helping out with behind-the-scene tasks that ensure the events go smoothly.
Your gigs can range from corporate events and weddings to birthday parties, games, and concerts.
You can find these jobs by visiting your local job sites or using apps like Instawork, which help you find local temporary jobs.
24. Sell Items on Etsy
Running an Etsy store can be a pretty lucrative side hustle if you like art and crafts. Etsy is a popular platform for selling artwork and other handmade items.
Some of the best-selling items on Etsy include:
Craft supplies
Handmade home decor
Jewelry
Custom-made gifts
Handmade bags and purses
Pet gifts
Art prints
One of the advantages of selling on Esty is there are already millions of buyers, so you don't have to spend extra money on marketing.
25. Find a Flexible Part Time Job
Another weekend side hustle is finding a flexible part-time job that you do over the weekend.
A part-time job is a great way to boost your income and achieve your financial goals. Finding these jobs is as easy as responding to a "Help Wanted" sign at a local restaurant or coffee shop.
Entry-level jobs are popular weekend side jobs and can be a great way to supplement your income.
26. Blogging
Blogging can be an incredibly well-paying weekend side hustle. It's also very flexible since you determine your posting schedule. Plus, you can choose your area of interest.
You can set aside a few hours of your weekend to work on your blog, sharing knowledge and tips on various topics.
With blogging, however, you need to be patient. You can only start making money once you've grown your audience, which can take some time.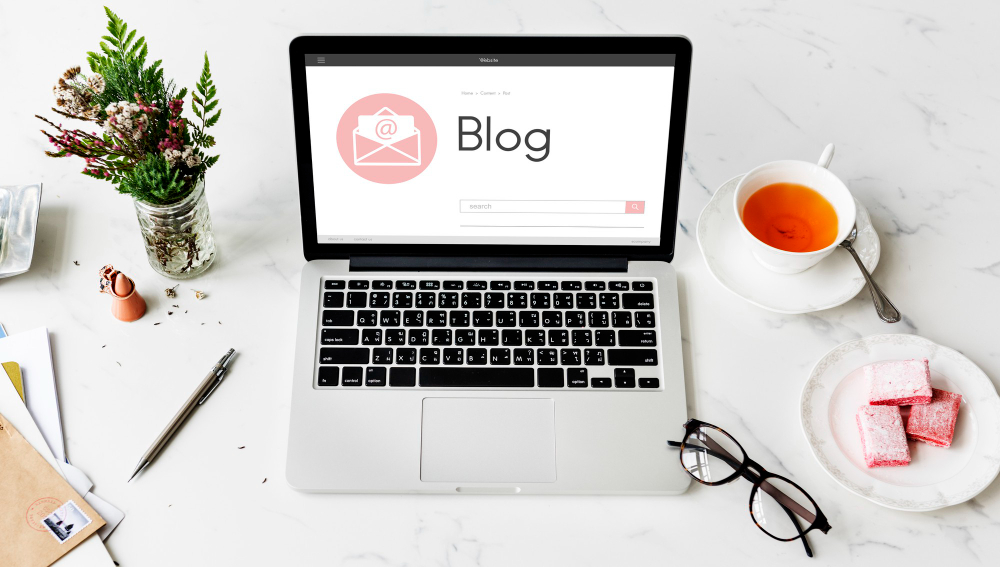 You must also be consistent with the blog and leverage SEO techniques to boost your blog's visibility.
Once you have decent traffic on your site, you can monetize your blog through affiliate marketing, ads, and brand partnerships.
To get started, you'll need a domain name for your website. Namecheap is a good option for registering your domain name, especially for beginners.
27. Gardening and Lawn Maintenance
If you enjoy spending time outdoors during the weekend, you can make good money by offering gardening and lawn maintenance services.
This side hustle can be particularly enjoyable if you have a knack for gardening. It's a relaxing job that's great for your mental health as you take pride in creating beautiful outdoor spaces.
This is one of the weekend side jobs that can help you unwind and take a break from a hectic work week by being out in the fresh air.
28. Work as a Lifeguard
You can make money over the weekend working as a lifeguard at a public swimming pool or the beach.
To start working as a lifeguard, you must pass some courses and get certified since you'll be responsible for the safety of swimmers.
Accredited lifeguard training centers offer these short courses and cover essentials like first aid and CPR.
Working as a lifeguard is a great weekend side hustle because you can set your hours and rates, so it can easily fit into your schedule.
29. Senior Companion
Did you know you can make money hanging out with seniors and helping them with simple tasks?
In-home senior care is becoming more popular, and there are new side hustle opportunities for senior caregivers.
You can boost your credibility and improve your chances of getting work by taking courses like CPR.
Getting started as a senior companion is as easy as getting referrals from friends or colleagues or marketing your services on care-based platforms that connect you directly to clients.
30. Test Apps and Websites
Testing apps and websites is another great weekend side hustle you can do from the comfort of your couch.
Game developers, web designers, and market research firms are always looking for users to test their products and provide feedback before they're launched.


Plenty of platforms like PlaytestCloud connect you with testing opportunities where you get paid to test apps and websites and give honest feedback.
Other places to get paid to test apps and websites include:
UserTesting
Userlytics
TryMyUI
TestingTime
Enroll
31. Become a Social Media Influencer
If you have a large following on your social media platforms and enjoy engaging with people online, you can make good money as a social media influencer.
Social media influencers make a decent amount of money from endorsement deals and brand partnerships.
To work as an influencer, you must have a significant online presence on platforms like Facebook, Instagram, and TikTok.
Being a social media influencer is a great way to make money doing something you already enjoy.
32. Sell Your Photos
Selling your photos can also be a lucrative weekend side hustle. Sites like Foap and DepositPhotos are great platforms where you can make money from your selfies.
Building your audience may take some time with these sites, but it's a hassle-free way to make money.
You can also consider adult platforms like OnlyFans, as they are the most lucrative.
If you're uncomfortable selling photos of your face, you can still make good money selling feet pics or cosplay photos.
33. Rent Out Your Car
Renting out your car over the weekend is another hassle-free way to make a few extra bucks.
You can sign up for peer-to-peer car rental platforms like Getaround and Hyrecar, where you list your car and get connected to people in your area who may want to rent it.
You decide when the vehicle is available, so the schedule is very flexible. Ensure you take good photos and set realistic prices to improve your chances of getting renters.
34. Social Media Management
Businesses are always looking for social media managers to help them increase their online presence and reach more people.
You can work as a social media manager for a business or busy individuals and make money writing and scheduling posts and interacting with followers.
Social media management is one of the weekend side jobs you can easily scale up and start making a full-time income.
35. Dropshipping
Dropshipping is an excellent way to take advantage of e-commerce without spending thousands of dollars in start-up costs.
With dropshipping, you don't have to worry about logistics, stock, and other costs. All you have to do is connect with customers through your website.
Customers visit your website, put in their order, and complete the payment. You then order that product at wholesale price and have it shipped to the customer, and that's it. You keep the profits.
36. Work at a Call Center
Another relatively easy weekend side hustle to consider is working at a call center.
Most call centers must be available to customers 24/7, so they also need people to cover weekend shifts.
Working at a call center can be a great side gig if you're great with people and don't mind spending hours on the phone.
37. Participate in Focus Groups
You can also make money over the weekend by joining either virtual or in-person focus groups.
Researchers and marketers use focus groups to get feedback from people regarding particular products or services and make changes based on this feedback.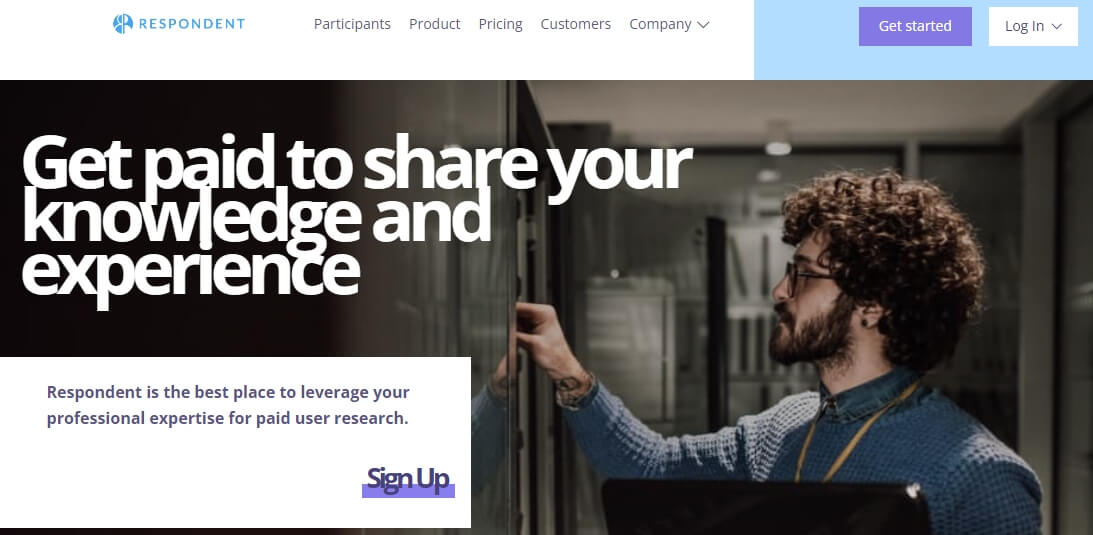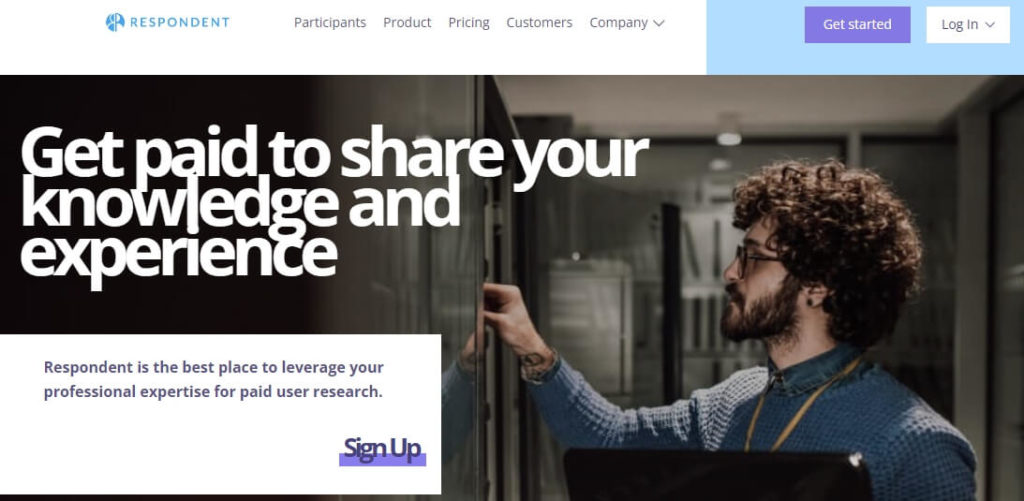 The amount you can make as a focus group participant depends on your personal experience, any relevant expertise, and the types of focus groups you join.
One of the best focus groups to join is Respondent.
Tips for Starting a Profitable Weekend Side Hustle
Consider your interests: Weekends are for unwinding and preparing for the next week, so your side hustles should be things you enjoy to avoid burning yourself out.
Set income goals: Setting specific goals for how much money you want to make from your weekend side hustles will help you stay focused and motivated. Ensure you set realistic goals based on the specific side hustle.
Track your income and expenses: Ensure you track your income and expenses to determine profitability. You may be spending more than you're earning, which is counterproductive.
Final Thoughts
There are plenty of lucrative, flexible weekend side hustles to make extra money. Ideally, you should choose a side hustle based on your interests so it won't feel like work.
Flexibility is also essential because weekends are primarily for resting and spending time with friends and family.
Weekend side jobs can help you save more, pay off some credit card debt, and achieve financial goals. Plus, you can scale up some weekend side hustles to full-time jobs over time.
Looking for other ways to make money? Check out these posts: