How To Make 10k a Month on OnlyFans (Must-Know 2023 Strategies!)
This post may contain affiliate links which means that sproutinue.com may make a small commission at no extra cost to you. We only promote products that we love and feel will benefit our readers. Please read our Disclosure Policy for more information.
If you have an OnlyFans account, how do you grow it to earn at least $10k monthly? How do you maximize your earnings as a new content creator on the platform?
If you have these questions in mind, you've come to the right place. It's possible to generate substantial income on OnlyFans without having celebrity status.
Whether you're already an established content creator or just starting out, I'll show you how to make 10k a month on OnlyFans.
Keep reading for strategies to manage your account and surpass the $10,000 mark.
Want to make quick money? Try out
SayMore – Earn gift cards to your favorite stores for sharing your opinion!
YouGov – Share your thoughts and earn PayPal money and gift cards!
How To Make 10K a Month on OnlyFans
With the right niche, marketing strategies, and commitment, making 10k a month on OnlyFans is possible.
You can earn more than that if you master the platform and deliver the right content to grow and maintain your audience.
Here are working strategies to reach a monthly income of $10,000 on OnlyFans.
1. Grow Your Fan Base and Engage With Them
If you want to make 10k a month on OnlyFans, your primary concern should be growing and retaining your audience.
One way to widen your fan base is to incentivize your subscribers. Such incentives can include:
Hosting contests and giveaways
Offering discounts
Offering personalized content like custom videos and voice messages upon request
Reward generous and repeat customers.
Offering tiered subscriptions
Providing bonus content
While seeking new fans is essential, you should also endeavor to retain the ones you have. Your subscribers should feel connected to you through your content.
Here are some of the ways to keep your audience engaged:
Reply promptly to direct messages
Respond to their comments
Host live streams to respond to questions and get real-time feedback
Provide your subscribers with behind-the-scenes clips or daily vlogs to give them a picture of your everyday life.
A huge perk is the Top Fans feature on OnlyFans. It enables you to identify your top subscribers based on the income you generate from them. You can use this feature to thank your top fans for supporting you.
Engaging with your fans inspires loyalty because the more special you make them feel, the more motivated they'll be to return to your content and tip you generously.
Creating content while engaging fans may be overwhelming sometimes. You can work with an agency to engage with the fans while you focus on content creation.
2. Create High-Quality Content
The most effective way to make 10k a month on OnlyFans is to keep your audience entertained by creating captivating, high-quality content that resonates with them.
High-quality content also helps bring new subscribers on board, boosting your earnings.
You don't necessarily have to invest in professional equipment, especially initially. Having a smartphone with a good camera works.
However, you must shoot your content in good lighting to make it appealing. Once settled and earning enough, consider investing in quality equipment like a camera and microphone.
Also, use the right editing tools to ensure good quality. Consider hiring someone to edit for you if you're a novice.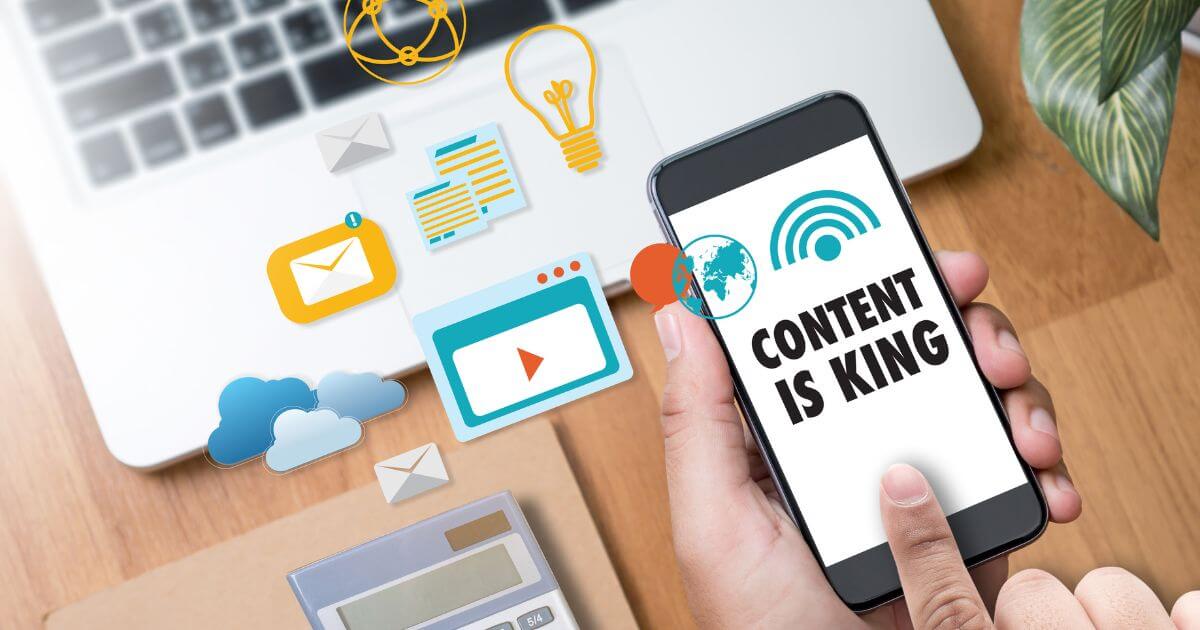 Your chosen niche also significantly influences the quality of content you produce. Find a niche that caters to your audience's needs and build a brand around it.
You must also create a unique persona within your niche and find creative ways to tell and spice up your story.
Using relevant props and costumes to bring out the persona can make your content more exciting and help you connect with the audience.
By diversifying your content, you can also improve quality and attract more subscribers to your account.
Try several types of content, like videos, photos, and PDFs, to find the one that works for you and your subscribers. You can also produce several simultaneously.
3. Offer Personalized Content
Offering bespoke content such as unique audio, videos, and special messages to your subscribers at an extra fee is another way to make $10k a month on OnlyFans.
Promptly fulfilling fan requests may make them feel appreciated and special, thus fostering loyalty. You can also use this strategy to attract more fans.
Tailoring content to customer preference allows you to cater to particular needs and may give you ideas for improving your content.
Consider this option if you want to earn more than $10,000 a month on OnlyFans.
4. Develop a Consistent Posting Schedule
Maintaining an active presence by regularly posting new content is vital to keep your audience engaged.
It also enables you to build hype for your content, increasing the likelihood of your subscribers viewing it.
Consider creating a posting schedule and sticking to it. Depending on your preference, you can shoot several videos at once, then schedule posting or shoot and then post immediately.
Most content creators post two or three times a day. You're not limited to this. You can schedule your time depending on what works for you and your subscribers.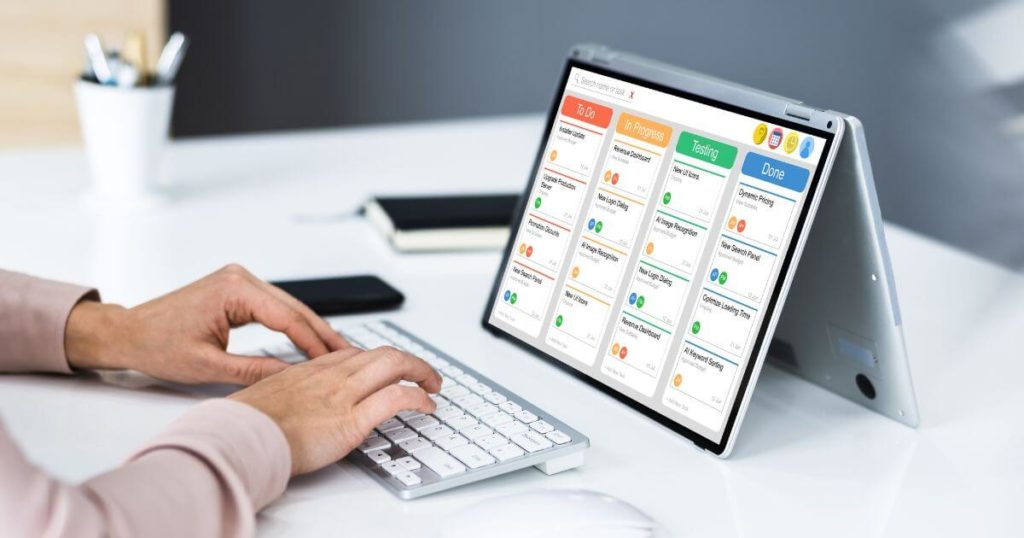 It's worth trying different schedules to find the best one. Posting during peak hours is also essential to reach as many fans as possible.
Consistently posting may not pay off much initially. However, if you remain consistent, you'll notice a positive change in the numbers.
While regular posting is recommended, it's important to avoid overdoing it. Posting too often could overwhelm your subscribers or lead to burnout.
If you post too much, the OnlyFans algorithm may mark you as spam. Overall, consistency moves you closer to the $10,000 monthly income target.
Extra Reading: How To Sell Feet Pics on OnlyFans
5. Offer Tiered Subscription
Offering tiered subscriptions is another excellent strategy for making $10,000 a month on OnlyFans.
The platform allows you to price your content between $4.99 and $50 monthly or a maximum of $250 when a subscriber buys a package for more than one month at once.
Tiered subscriptions with different access levels encourage subscribers to pay more to enjoy exclusive content and other benefits like personal chats, enabling you to make money quickly.
It may also encourage more people to subscribe since the ones who can't afford the whole package can access some content at a lower fee.
Ensuring that the subscription packages are worth the content they include is vital. For instance, the VIP subscription can consist of live chats and exclusive videos.
Premium can include custom messages and audio, while a basic subscription entails exclusive photos and light content.
6. Offer Bundles and Discounts
If you're still looking for a way to make 10k a month on OnlyFans, consider offering bundles and discounts to your subscribers.
Discounts may motivate them to purchase a subscription. An excellent strategy is to provide discounts for long subscription periods to foster loyalty among your subscribers.
Discounts and bundle offers also go a long way to bring in new subscribers to your page, increasing your audience and income.
You can also offer special discounts and offers to your repeat customers to motivate them to continue consuming your content.
7. Pay-Per-View Content
In addition to paid subscriptions, another way to increase your monthly earnings on OnlyFans is by offering pay-per-view content.
Once you make a PPV post, subscribers must pay to view it. Otherwise, it remains locked. PPV allows you to earn extra money alongside the income from subscriptions.
This option is advantageous since it enables you to cater to subscribers who don't want to pay for a long-term subscription but are interested in a few items.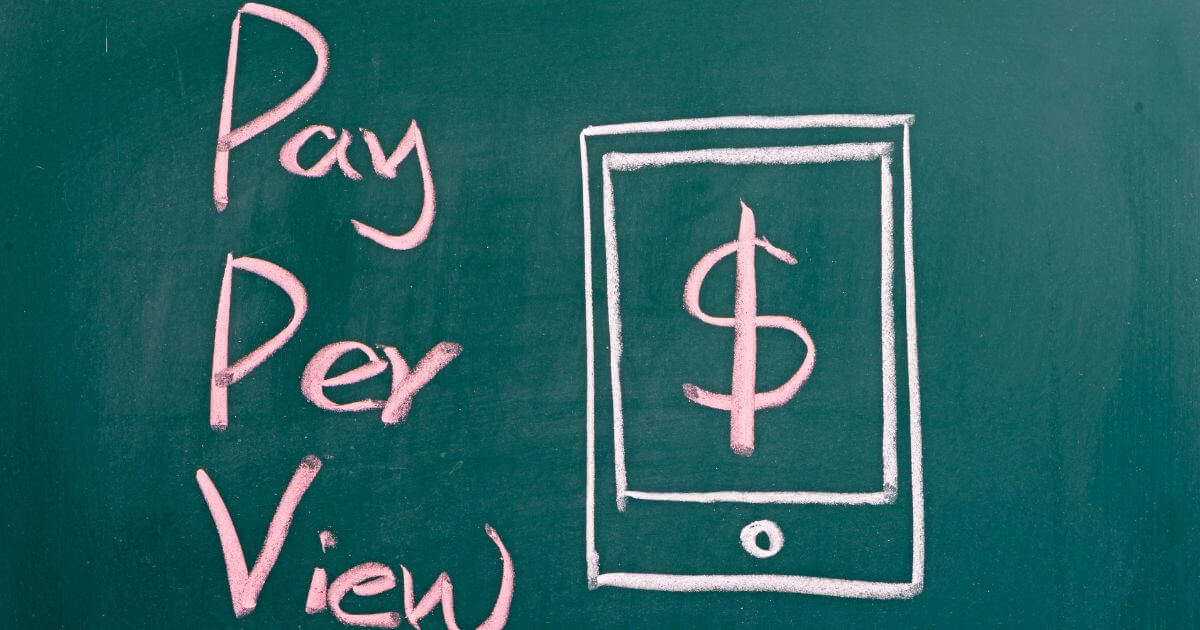 You can send the pay-per-view content to specific subscribers via messages or post it to be accessed by all your fans. It's up to you to decide.
You can use the pay-per-view feature for posts and streams if you have a free account.
The pay-per-view feature is one of the most valuable tools on the platform. By utilizing it well, it's possible to make more than $10,000 a month on OnlyFans.
Extra Reading: How To Make Money on OnlyFans Without Showing Your Face
8. Collaborate With Other Creators
Collaborating with other content creators is a great marketing strategy since it allows you to widen your reach and gain more subscribers.
Aside from that, it's also a fantastic way to spice up things and keep the existing audience engaged. This way, you're more likely to retain them.
In addition, collaborating with others has the added advantage of giving you ideas on improving your content and tailoring it to better meet your audience's needs.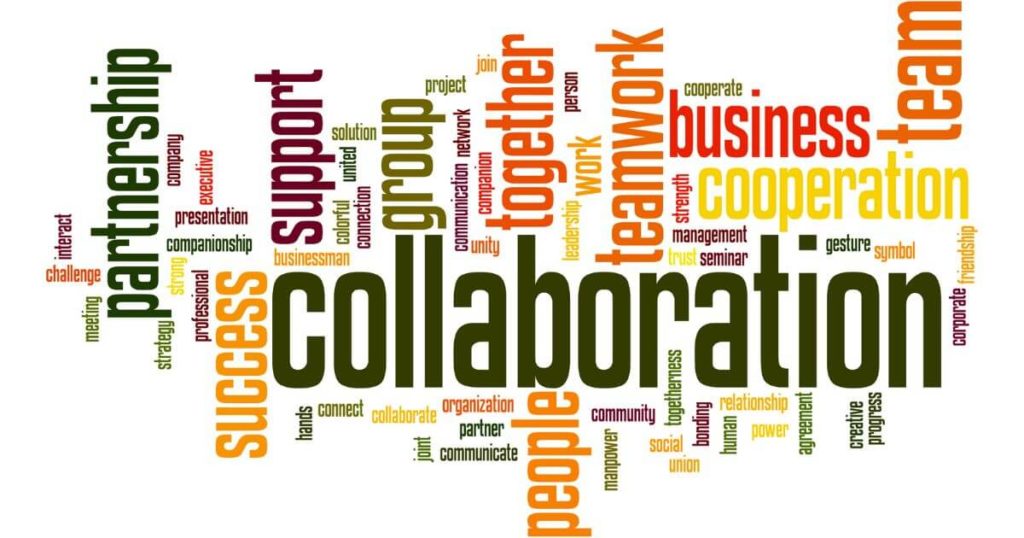 Here are some ideas for collaborating with other influencers:
Organize joint live streams
Partner with other creators within or outside your niche to diversify your content
Collaborate on personalized content for your fans
Host joint contests and giveaways to encourage participation
Cross-promotions
Don't limit your collaborations to OnlyFans creators only. You can also partner with social media influencers outside OnlyFans to tap into new audiences.
Most influencers also offer promo shoutouts on their pages or during live streams. This is also a great way to market your account.
Note that most of these promotions are paid unless you agree to different terms. You must be willing to part with some cash to grow your account to make more than 10k a month.
9. Direct Messaging
Alongside subscriptions and pay-per-view content, you can boost your earnings on OnlyFans by directly messaging your subscribers.
The direct messaging feature lets you send locked custom exclusive content to your subscribers' DMs. Once the subscriber makes payment, the content is unlocked, enabling them to access it.
You can also monetize your account through direct messaging by asking for tips from your fans. In this case, you send the content then generous subscribers tip you if it appeals to them.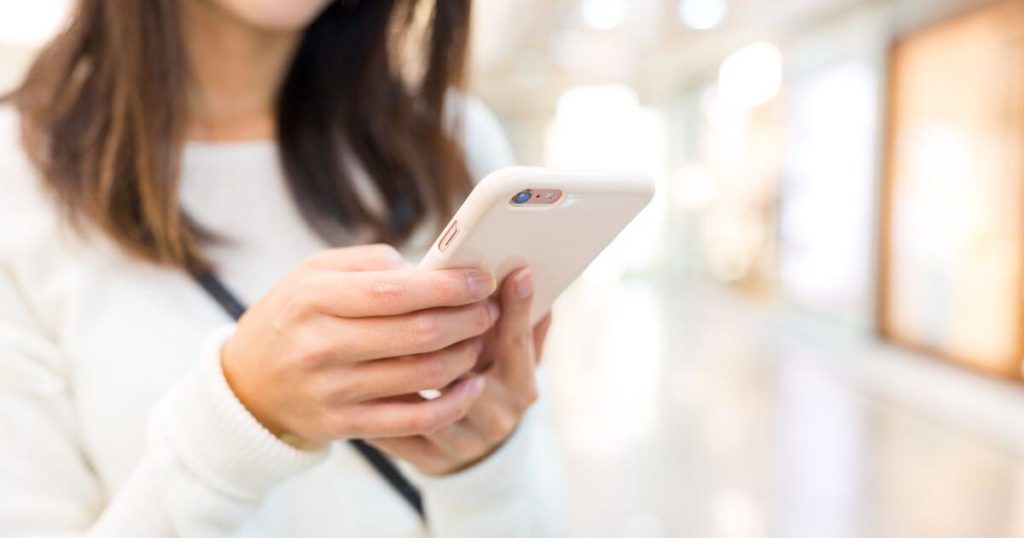 Appreciating generous tippers through discounts and giveaways is vital since it encourages loyalty and motivates others to send tips.
Direct messaging is advantageous as it enables you to form personal bonds with your audience as you cater to their specific needs.
It also lets you get firsthand feedback from your subscribers, enabling you to improve your work and explore new ideas to diversify your content.
10. Promote Your OnlyFans Account
Promoting your account is as important as creating quality content.
To make 10k a month on OnlyFans, you must find creative ways to promote your account, expand your reach, and tap into new audiences.
Don't focus solely on promoting your account within OnlyFans. Instead, you can employ plenty of marketing strategies to reach people outside OnlyFans.
Social media is an invaluable tool for marketing virtually anything, from products to services. Your OnlyFans account is no exception.
Here are popular social media platforms you can use to promote your content:
TikTok
Reddit
Facebook
Twitter
Instagram
YouTube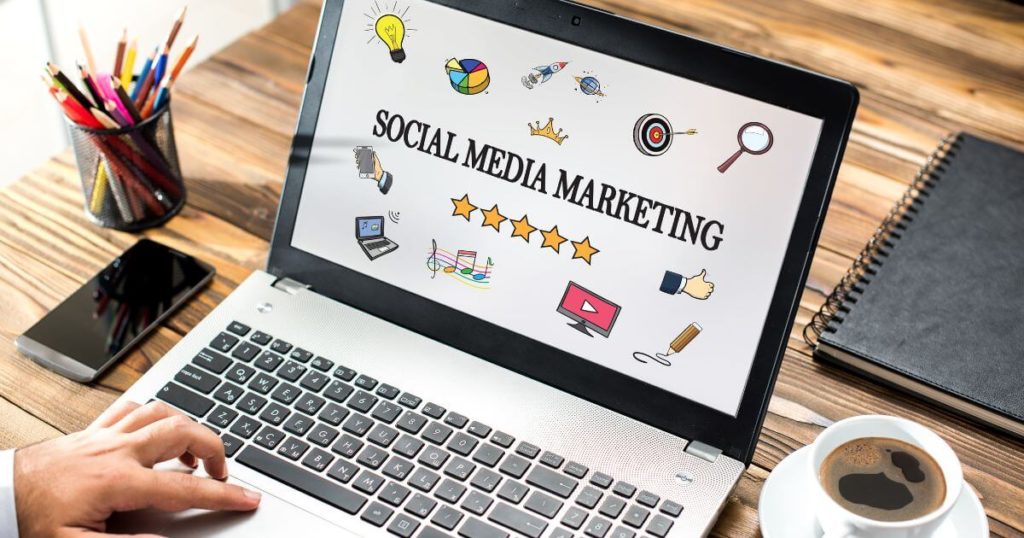 Feel free to choose any platform you're comfortable with. Consider using multiple social media platforms simultaneously to reach an even wider audience.
Note that you have to review a platform's terms of service before you use it since some, like TikTok and Instagram, have stringent policies against posting adult content.
Linking your OnlyFans directly to Instagram and TikTok may get you banned, but that doesn't mean it can't be done.
Consider using link hub sites like LinkTree and AllMyLinks. Add these links to your bio and get those new subscribers.
However, this is risky since you can get caught during a manual review. A safer way to promote on strict platforms is email marketing.
Besides social media marketing, other ways to promote your OnlyFans account include starting a blog, paid promotions, and creating a free OnlyFans page.
While promoting your account is essential, it requires a lot of work. If you feel this is too much, consider hiring a social media manager or agency to do the job as you focus on producing content.
11. Retain Your Existing Subscribers
While attracting new subscribers is important, you shouldn't neglect your existing audience. Find ways to make them feel appreciated and special to inspire loyalty.
Here are some valuable strategies to employ to keep your audience engaged:
Offer personalized content
Respond promptly to direct messages
Encourage your subscribers to comment on your work and respond to them
Host contests and giveaways for your fans
Create high-quality content consistently
Live stream to answer questions from your fans
Encourage fans to participate in content creation by giving suggestions and feedback
Tips For Making More Money on OnlyFans
If you want to make $10k or more a month on OnlyFans, here are some tips for maximizing your income
Set Realistic Goals
Setting realistic goals will help you avoid disappointments as you work towards growing your OnlyFans income.
Realistic goals facilitate for proper planning and execution of the right strategies. It's important to acknowledge that OnlyFans isn't a get-rich-quick scheme.
You must be dedicated and willing to invest substantial time and effort to succeed on the platform.
Adapt to Changing Trends
It's crucial to be up-to-date on trends to maximize your earnings on OnlyFans. This way, you can improve your content to accommodate them and remain relevant to your audience.
Consistency is Key
Regularly posting keeps your fans engaged and makes them feel they're getting their money's worth.
Your fans may get bored and cancel their subscriptions if you're inconsistent. Set a posting schedule to help you consistently deliver content to your subscribers.
Also, keep in mind that your efforts won't bear fruits overnight. You have to remain consistent for some time before you see a positive change in the size of your audience.
Affiliate Marketing
Another way to make extra money on OnlyFans besides your content is affiliate marketing.
Partner with companies to advertise their products on your OnlyFans page. You then earn a commission when someone purchases through your unique link.
Optimize Your Profile
One way to attract new subscribers is to make your profile attractive. Have a unique stage name that relates to your niche.
Also, provide detailed information on the kind of content you produce and the subscription prices on your bio.
Use Mass Messaging
This feature allows you to send a new video, photo, or message directly to your fans instead of posting it.
The benefit of mass messaging is that it ensures no one is left out or misses new updates.
Create a Personalized Welcome Note
OnlyFans has a feature that allows you to send a custom welcome note to new subscribers. Welcome notes make them feel valued and motivate them to interact more with your content.
Frequently Asked Questions
How Much Can You Make on OnlyFans in a Month?
Most OnlyFans content creators make an average of $200 to $500 a month. However, how much you earn depends on how you manage your account and the content you produce.
Employing the right promotion skills and consistently producing good content is essential to growing your income on OnlyFans.
If you focus on attracting subscribers through quality content, you may earn as much as $10,000 monthly or even more.
Can You Make $1000 a Week on OnlyFans?
Making $1000 a week on OnlyFans is possible if you're willing to do the work. Focus on growing your page by promoting your account on social media.
Also, don't focus on tapping into new audiences at the expense of your existing subscribers. You must find ways to foster a loyal following and retain your existing fans.
Some ways to attract and retain your audience include:
Offering personalized content to your subscribers
Offering discounts
Hosting a live stream with your fans
Replying promptly to messages and comments
Can You Make $10,000 on OnlyFans?
The income you generate from your OnlyFans account depends on several factors, such as your marketing strategies, the size of your fan base, and content quality.
With the right strategy, mindset and consistency, it's possible to make a steady income of $10,000 monthly on OnlyFans.
It's also possible to surpass the amount if you can keep your audience engaged and active by consistently offering high-quality content that caters to their needs.
What Is the Fastest Way To Make Money on OnlyFans?
There are several ways to make money on OnlyFans. The trick is finding the one that works for you, depending on your content and audience.
Some of the fastest ways to make money on OnlyFans include:
Creating custom content
Pay-per-view content
Direct messaging
Offering subscriptions
Asking for tips
If you don't have a solid following, offering subscriptions may work better than relying on generous subscribers for tips.
Pay-per-view content is also another great way to make money, especially if you have a good fan base.
Offering personalized content is also an excellent idea since most people will be willing to pay if they feel their specific needs are being catered to.
Generally, you have to try these methods and adopt the one that works best for you.
Final Thoughts
I hope this article has answered your question on how to make 10k a month on OnlyFans.
As long as you remain consistent in engaging with your audience and creating high-quality content, there's no reason why you shouldn't make a steady income on the platform.
Finding creative ways to promote your content is also important to land more subscribers. But don't forget to build trust and loyalty by keeping the ones you already have happy.
You can turn your OnlyFans into a full-time career with dedication and the right strategies.