15 Best $10 Sign Up Bonus Instant Withdraw Apps for 2023
Updated on October 11, 2023
This post may contain affiliate links which means that sproutinue.com may make a small commission at no extra cost to you. We only promote products that we love and feel will benefit our readers. Please read our Disclosure Policy for more information.
Making a few extra bucks online has never been easier. With all the apps and websites that offer a free $10 sign up bonus or more, you can now get free money with a few simple clicks on your phone.
Many companies use these sign up bonuses as an incentive to acquire new users. However, you're under no obligation even after receiving the bonus. You don't have to use the service if you don't want to.
In this post, I'm covering 15 legit apps and websites where you can earn a $10 sign up bonus or more and tips to help you grow your earnings.
Want to snag a quick sign-up bonus? Try out:
Prime Opinion – Earn an instant $10 for joining Prime Opinion!
PermissionResearch – Install PermissionResearch on your computer and earn a $10 sign-up bonus!
The Best $10 Sign Up Bonus Instant Withdraw Offers
Capitalizing on sign up bonuses is a great way to make money online. If you're looking for places to get $10 instantly, here are 15 apps and websites to consider.
1. Acorns
Acorns is one of the most popular investment apps, with more than 10 million users currently. The app is designed to help simplify saving and investment.
Their Round-Ups feature enables you to save and invest your spare change.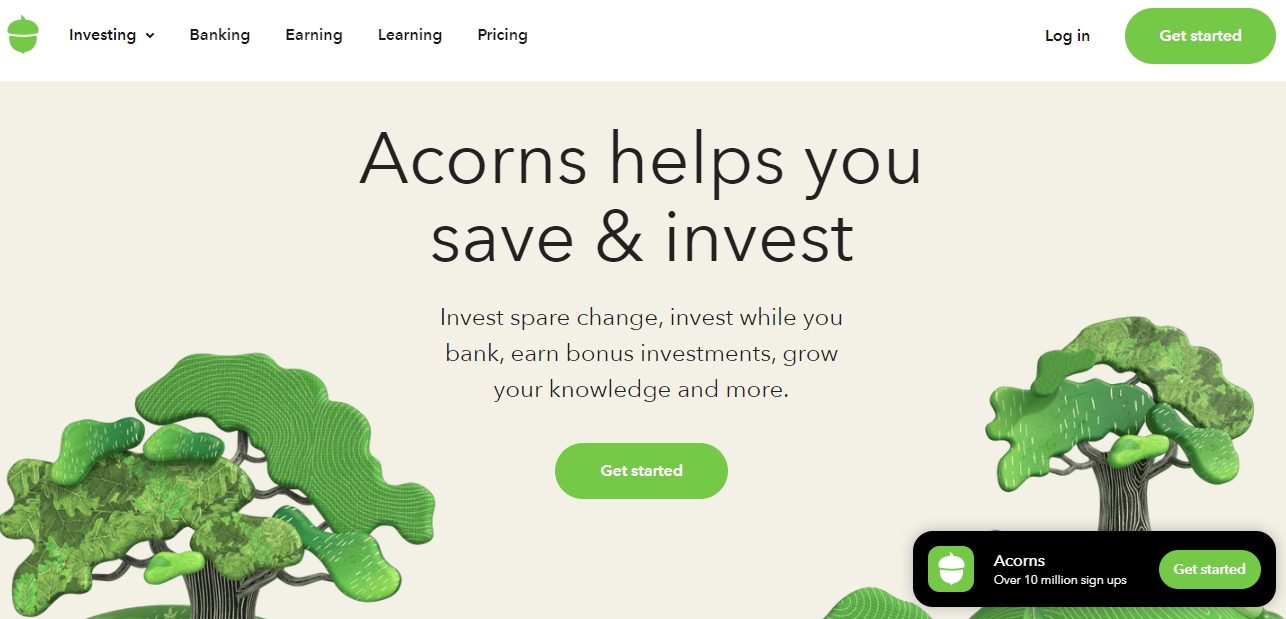 If you need help saving and investing your money, Acorns is the app for you. When you sign up as a new user and invest at least $5, you get a $10 sign up bonus.
With investment portfolios designed specifically to suit your needs, you can start watching your money grow in real time.
There are other money-making opportunities in the app. Keep an eye on promotions to earn free money. You can also earn by referring your friends.
2. Drop
If you want to make money while you spend money, consider joining Drop, which rewards you for shopping at your favorite stores and brands.
Some of the popular brands include:
Adidas
Walmart
Sephora
Apple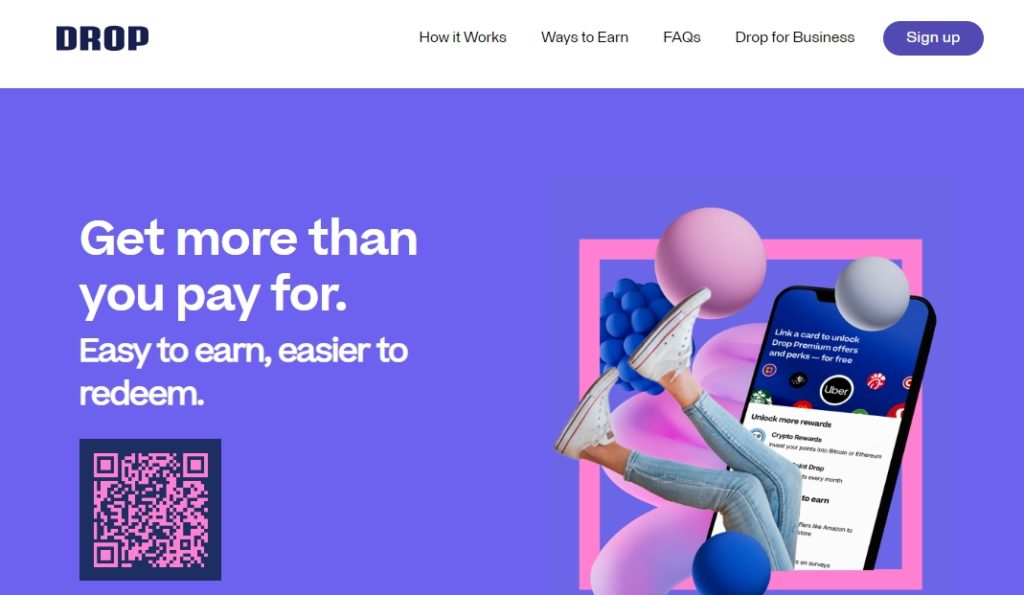 Once you've downloaded the app and linked your credit and debit cards, it tracks all your purchases, and you start earning Drop points for spending money at specific merchants listed on the app.
Drop offers new users a $10 sign up bonus. To earn the bonus, you have to sign up and reach at least 1,000 Drop points.
When your Drop points reach a certain threshold, you can start redeeming them for gift cards to major retailers like Amazon.
3. Fundrise
Fundrise is a revolutionary crowdfunding platform that has made it easy to invest in real estate.
When you sign up as a new user on the platform and invest $10, you get a $10 sign up bonus worth of shares in the Fundrise Real Estate Interval Fund.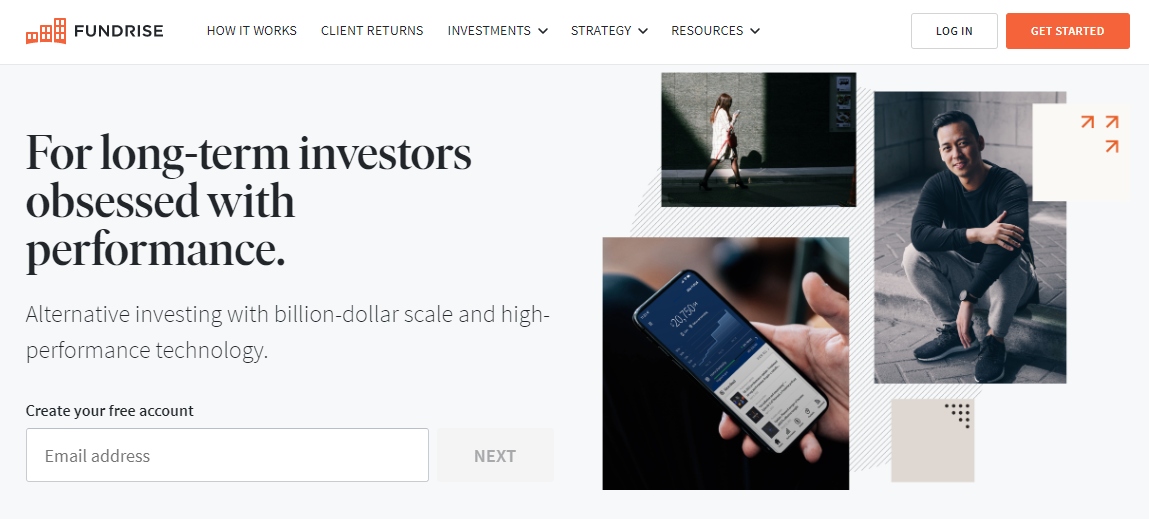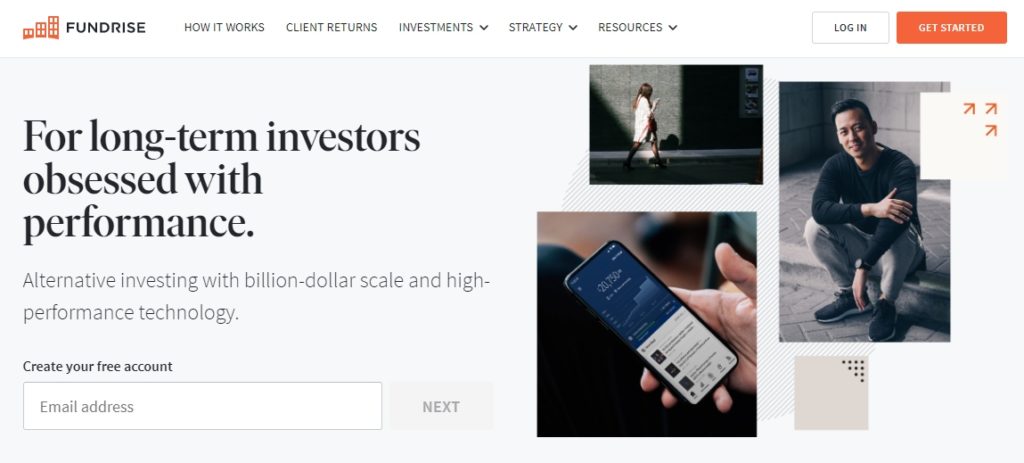 Once you're a Fundrise shareholder, you can invest in real estate property like condos, apartment buildings, and multi-family homes. Signing up for Fundrise is one of the best ways to diversify your investment portfolio, all at the beginner-friendly amount of $10.
The real estate company charges 1% in annual fees, which is relatively low compared to other crowdfunding companies.
Overall, Fundrise is ideal for long-term investors. However, it's also great for beginner investors looking to add real estate to their portfolios and earn passive income.
4. Rakuten
If you like the idea of getting paid to shop online, then you should try Rakuten.
It's one of the most popular cash back apps, with over 15 million users. Rakuten rewards you for shopping at your favorite stores and brands, with more than 3,500 stores supported.
Some of the popular retail stores include:
Walmart
Lowes
Macy's
Nike
Old Navy
Kohl's
Sam's Club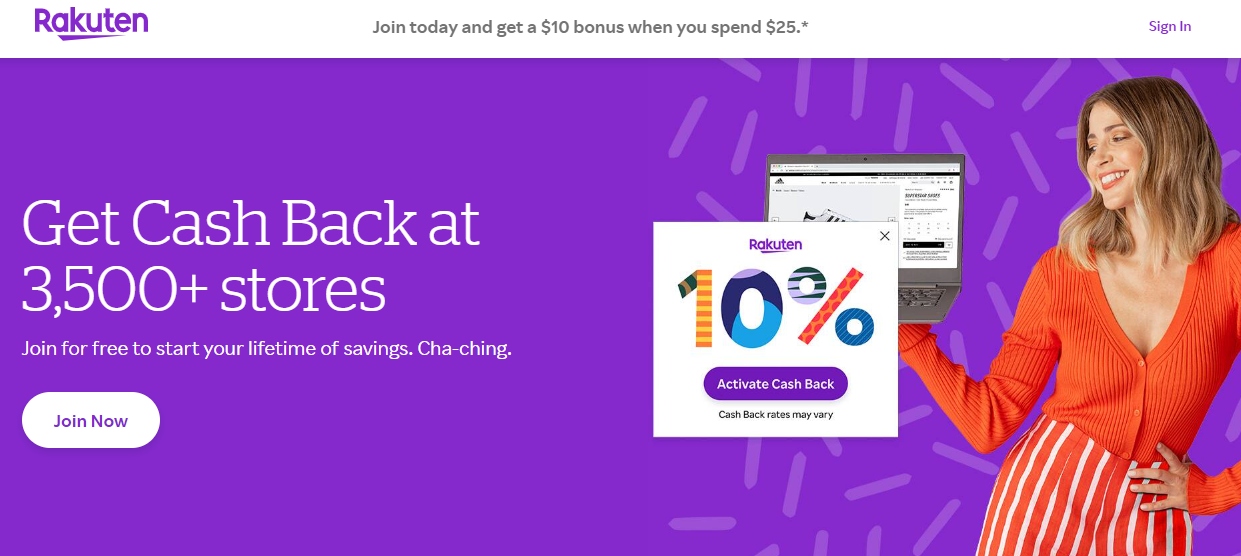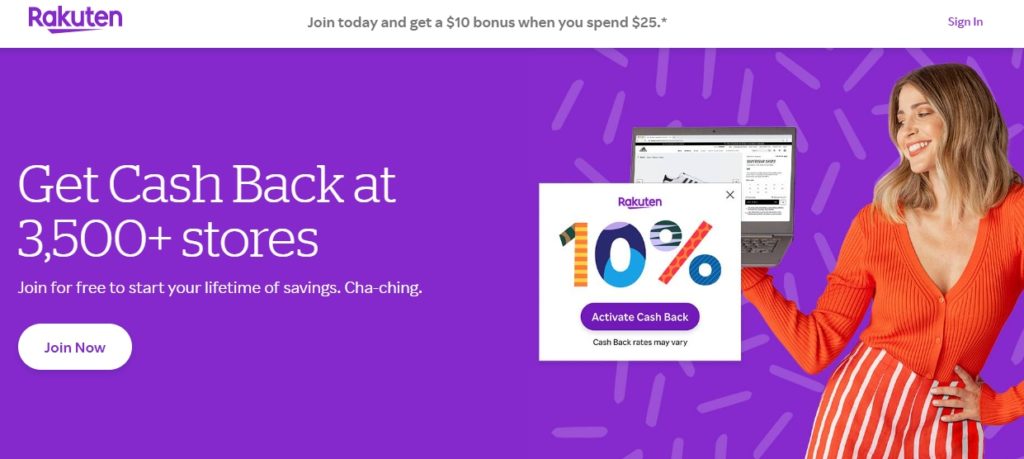 Rakuten offers a $10 sign up bonus to new users who join the platform and spend at least $25 on qualifying offers.
This is a great platform where you can enjoy exclusive deals and offers to shop at your favorite stores.
Signing up for an account is free and should take a few minutes. Rakuten pays you your cash back via check or PayPal.
5. PayPal
As one of the pioneers of P2P payment, PayPal remains one of the most popular platforms for sending and receiving payments online.
PayPal recently introduced cash offers to help attract new clients. New users receive a $10 sign up bonus, and existing customers get a $10 referral bonus for referring PayPal to friends and family.
What's exciting about their referral bonus is that you can earn up to $100. Whenever you invite someone to join PayPal, and they spend at least $5, you both get a $10 bonus.
You can use this offer up to 10 times, making it a lucrative way to earn free money.
Extra Reading: Earn a $25 Sign Up Bonus
6. Ibotta
Ibotta is a popular rewards app that pays users cash back for purchasing essential products and groceries from its partner stores, including:
Home Depot
Walmart
Chewy
Sam's Club
Best Buy
Kohls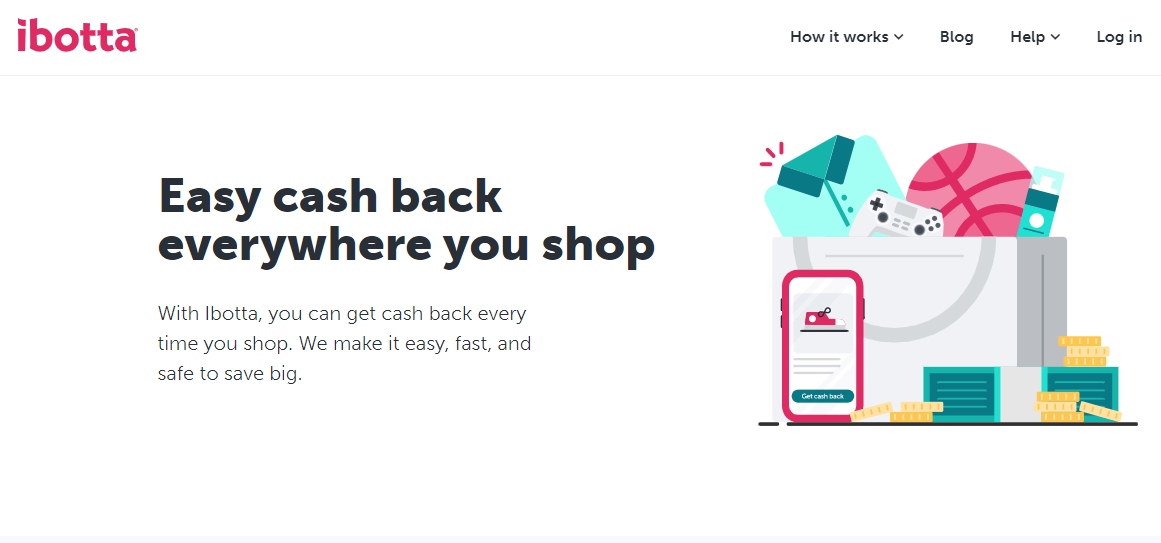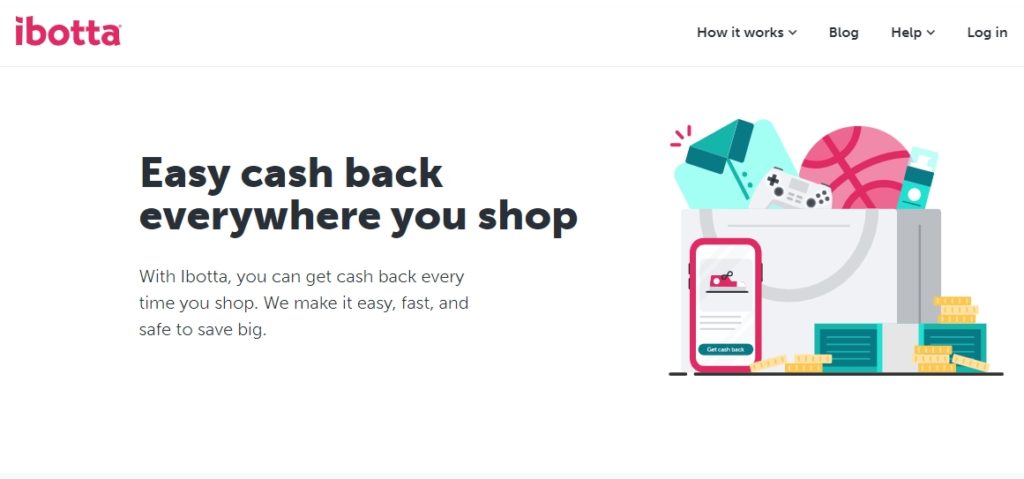 Using the app is easy, especially if you're familiar with apps like Fetch Rewards. You can access sponsored offers, claim them when shopping, and upload receipts to claim your cash back.
Ibotta has a bonus program where if you sign up with an Ibotta referral code and complete a shopping offer, you earn cash back from the offer and a $10 sign up bonus.
7. Oxygen
If the idea of mobile banking sounds appealing to you, try Oxygen. It's a convenient mobile bank that allows you to save and spend money without worrying about banking fees.
Aside from allowing you to save and spend conveniently, Oxygen also offers you cash-back rewards for purchases made at approved merchants.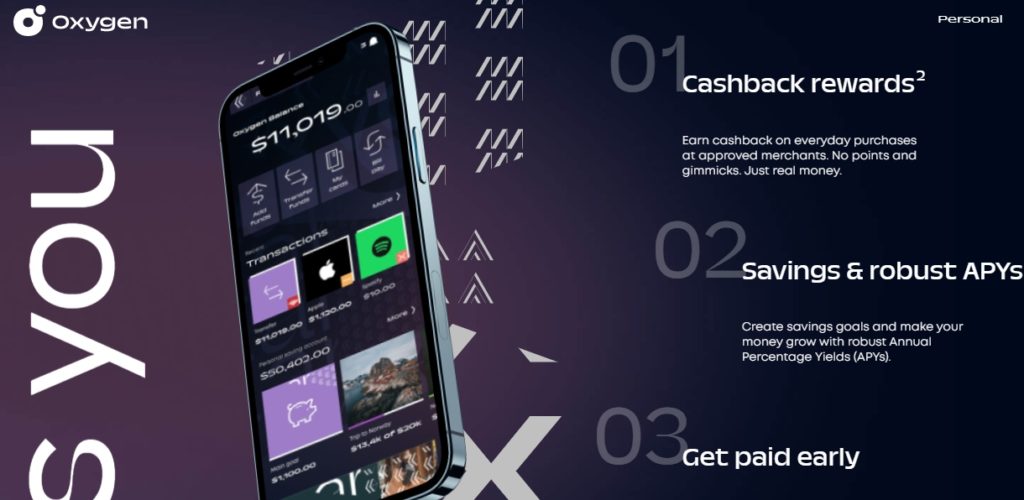 Oxygen offers a $10 sign up bonus for new users who create an account using a referral link. Both the referrer and the referee get $10 each and opportunities to earn more rewards for depositing and using the app to make debit purchases.
Besides the $10 referral bonus, both of you will receive an additional $100 when the referee receives a direct deposit of $500 or more.
Oxygen is also an excellent place to grow your savings as it pays competitive annual percentage yields (APY).
8. MyPoints
MyPoints is another popular cash-back app that rewards you for simple activities like shopping online, taking surveys, and watching ads.
You can also get paid to play mobile games on MyPoints.
MyPoints is currently offering new users a $10 Amazon gift card. To qualify for the bonus, sign up for a MyPoints account and spend at least $20 on one of the offers. 
MyPoints gives you access to the latest deals, sales, and coupons, which will help you save money in the long run.
As you continue using the app, you can redeem more gift cards as you earn rewards.
9. Venmo
Venmo is another P2P payment app that has skyrocketed in popularity over recent years. Just like PayPal and Cash App, Venmo makes online payments easy and convenient.
Venmo offers a $10 sign up bonus instant withdraw to new users, which is part of their referral program. To get the bonus, you should find a referral link online or have a friend invite you to join the app.
Once you've signed up and created your account, link your bank account and add your phone number to the Venmo account to verify it. You can also invite friends for more referral bonuses.
10. Swagbucks
You've probably heard of Swagbucks, one of the most popular rewards platforms where you get paid to take surveys, shop online, play games, watch videos, and more.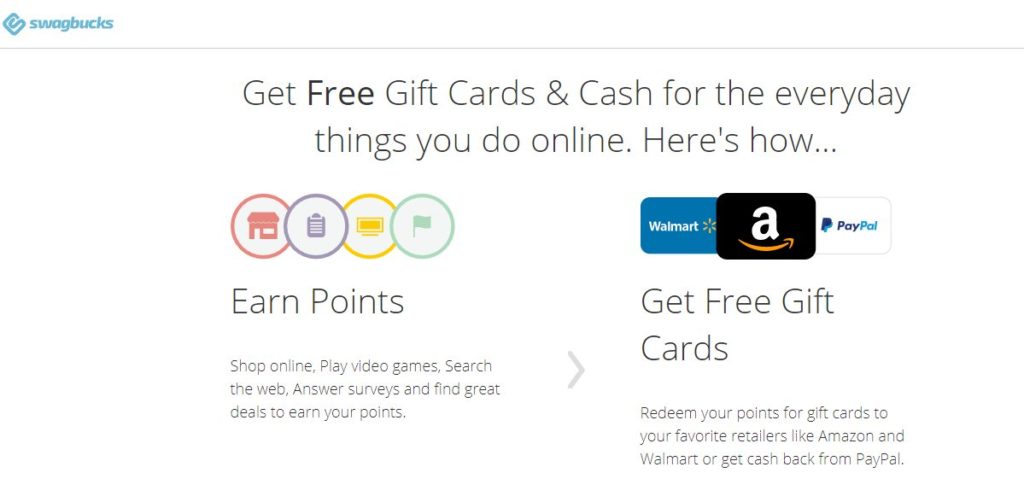 Swagbucks offers a $10 sign up bonus when you sign up and spend at least $25 on eligible purchases on the app. To get this bonus, go to the "swag Up" page in your account.
If you aren't ready to make purchases, you can earn a $5 welcome bonus by simply signing up and completing their offers.
Swagbucks tasks take a few minutes to complete, and you get rewarded with gift cards to your favorite retailers or PayPal cash.
Other Apps To Earn Free Sign Up Bonus
Here are additional apps and sites that offer free sign up bonuses.
11. MoneyLion
MoneyLion is your one-stop shop for financial services, including mobile banking, loans, and investing.
If you've been looking for a mobile financial platform with all the tools you need to grow financially, then you should consider MoneyLion.
MoneyLion offers new users a $5 instant sign up bonus, which is awarded to your RoarMoney account.
But if you want a $10 sign up bonus, you can have a friend invite you and sign up using their referral link.
If you switch your direct deposits to RoarMoney and set a minimum of $100 recurring deposit, you earn another $50 bonus.
12. Robinhood
Robinhood is a free investing app that offers commission-free investing in stocks, ETFs, and cryptocurrencies.
With all the tools and features included, it's one of the best platforms you can use to grow financially.
When you sign up for Robinhood, you get free stock worth $5 to $200 to help you get started.
You can also use their referral program to refer friends and earn free stock whenever they join and invest.
The good thing is that you can sell your gift stock three days after claiming it.
13. Current
If you're looking for a new mobile banking solution, Current is one of the apps to earn free $10 when you sign up.
Current is more than just a mobile app to earn sign up bonus. You can earn up to 4% APY when you save money on the app.
At the moment, Current offers a $50 sign up bonus. All you have to do is sign up, enter the code WELCOME50, and add an eligible direct deposit of $200 or more within 45 days of opening your account.
The bonus will be sent to your Current Pay within 10 business days of setting a qualifying direct deposit.
14. Cash App
If you're looking for an opportunity to earn $5 fast, then consider signing up for Cash App. While the bonus is not a lot, it's money you didn't have, and you get it instantly.
To get the bonus, all you have to do is sign up for a Cash App account through a referral link.
Next, link your bank account or credit card and send $5 to another Cash App user, and the $5 will be credited to your balance instantly.
15. InboxDollars
Similar to Swagbucks, InboxDollars is a rewards app you can use to earn rewards for watching videos, playing games, taking surveys, and testing apps.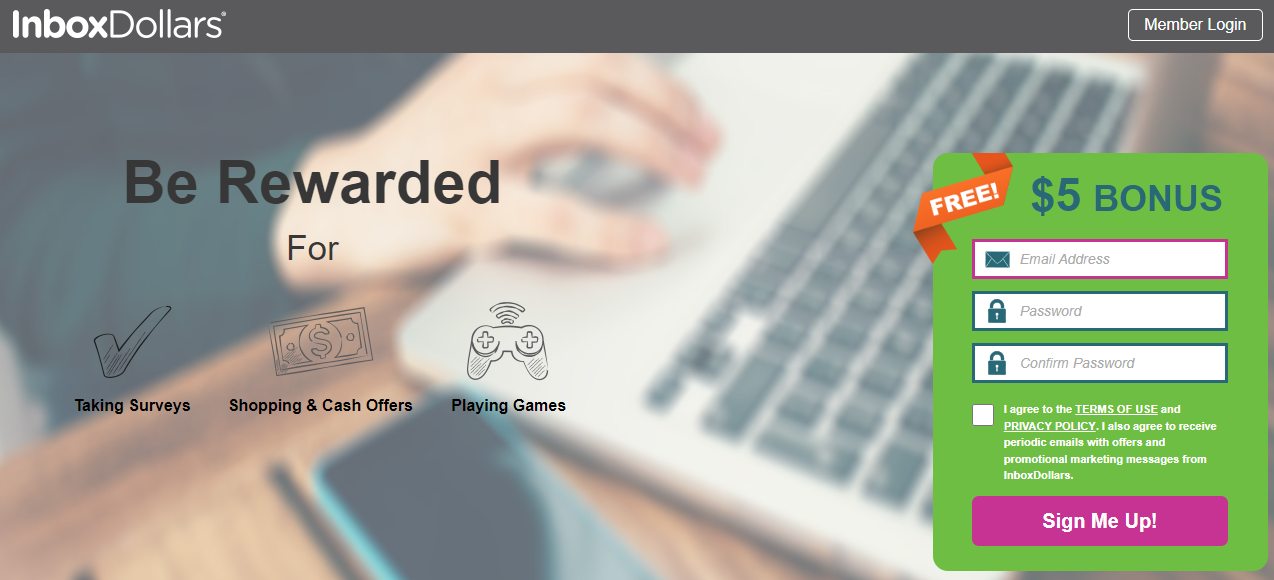 InboxDollars offers a $5 sign up bonus to new users. You can redeem the bonus for PayPal cash or free gift cards to your favorite retail stores.
With InboxDollars, you can spend your spare time earning extra dollars by completing simple tasks online.
Tips To Get the Most Out of Sign Up Bonuses
Here are a few tips to help you get the most out of sign up bonus apps and websites:
Use more than one app or site: Instead of just making $10, you can sign up for multiple companies and services offering sign up bonuses. This way, you can make more money just from a few clicks on your phone.
Go over the terms and conditions carefully: Most sign up bonuses have a requirement you have to fulfill, so ensure you read the terms and conditions carefully to avoid voiding the bonus.
Don't create many fake accounts: It's natural to want to create many accounts to maximize your earnings, but it's not worth it. Most companies have systems to root out suspicious behavior, and you may lose all the accounts. Instead, refer your friends and family to earn legitimate money.
Confirm your account details: For most apps and sites, you must activate the account before getting the bonus and other features. They may ask for your email address, phone number, or bank account information. Ensure you confirm your details before submitting your registration.
Frequently Asked Questions
What App Gives You $10 for Signing Up?
Apps like Fundrise, Venmo, Rakuten, Oxygen, and Drop offer a $10 sign up bonus. The requirements for each app are different, so it's important to read the terms carefully.
For some of the apps, there's a minimum amount you should meet before you can withdraw.
What Apps Pay You Instantly for Signing Up?
There are many apps that pay you instantly using cash and gift cards. Some of these apps include: PayPal
Cash App
Ibotta
Swagbucks
InboxDollars
Robinhood
MoneyLion
Acorns
Is PayPal Giving Free $10?
PayPal has a $10 sign up bonus for every new user and a $10 referral bonus for existing customers. When someone opens a PayPal account using your referral link, you both get $10.
What App Gives You $50 for Signing Up?
MoneyLion is one of the apps with the largest sign up bonuses. Aside from the $5 sign up bonus for new users, you could also earn a $50 bonus if you switch your direct deposits to RoarMoney and set a minimum of $100 recurring deposit.
Final Thoughts
You can take advantage of any of the offers covered in this list to make a few extra bucks to boost your savings or spend on your favorite things.
We could all use the extra money, which is even better when it's free money.
It's important to have realistic expectations when chasing these deals. Don't expect to make much money, as these are just small incentives used to attract new users.
However, some of these apps and sites can help you grow your finances through saving and investing.
Want more ways to make money fast? Check out: