Is Shipt Worth It for Shoppers in 2023?
Updated on November 14, 2023
This post may contain affiliate links which means that sproutinue.com may make a small commission at no extra cost to you. We only promote products that we love and feel will benefit our readers. Please read our Disclosure Policy for more information.
The growth of the gig economy has led to the popularity of driving apps that pay. Shipt, for instance, is a grocery delivery service that is fast expanding its services.
If you're looking for a side hustle idea, you may have considered becoming a Shipt shopper. But is Shipt worth it?
In this review, I'll cover everything you need to know about becoming a Shipt shopper, including whether it's worth it and how to make the most of this side gig.
What Is Shipt?
Shipt is a grocery delivery service operating in over 5,000 cities across the United States.
The company has a community of shoppers and a convenient app that allows customers to order groceries and other convenience items and have them delivered to their doorsteps.
Shipt mainly offers delivery services from major retailers like Petsmart, Walgreens, CVS, Target, 7-Eleven, and many more partners.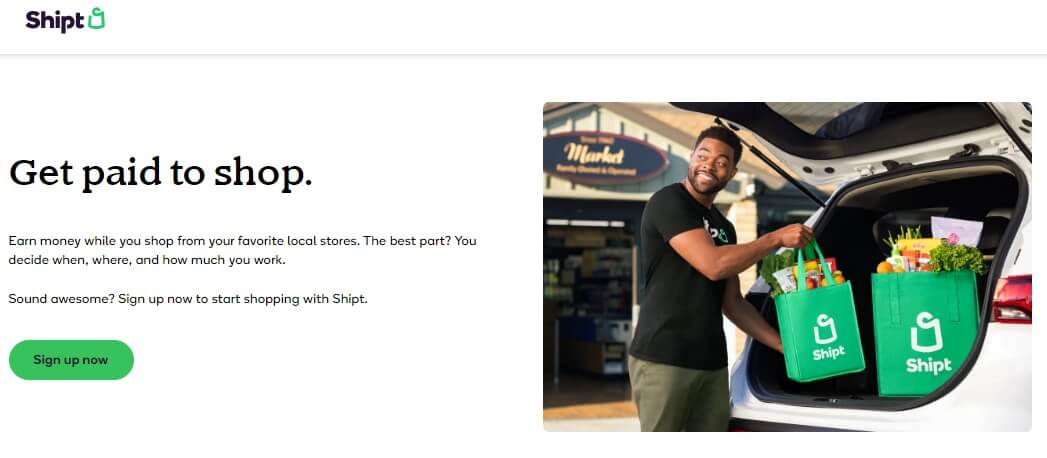 Initially, Shipt was only meant for grocery deliveries, just like Instacart, but after it was acquired by Target in 2018, the company grew to offer delivery services for a wide variety of items.
Given the current demand for delivery services, Shipt has grown in popularity as it offers a convenient way for customers to shop and have their items delivered.
Shipt also offers a great opportunity for drivers who want to make a few extra bucks. It offers the flexibility of working on your schedule so you can balance it with other responsibilities.
If you'd like to get paid to shop and deliver groceries and other convenience items, Shipt is worth considering.
Is Shipt Worth It?
If you're looking for a flexible job or weekend side hustle where you make $16 to $25 per hour, then Shipt is worth it. Shipt is also worth it if you don't mind spending hours in your car making deliveries. Moreover, you can choose to shop and deliver or simply do deliveries only.
As with most delivery gigs, the amount you make as a Shipt driver depends on several factors, including your specific market and work hours.
For every Shipt order, the app shows you the items to deliver, the time it will take, and the estimated pay range. This way, you can determine whether an order is worth your time and effort.
While delivering for Shipt may be a good side hustle, you may not replace your day job with this gig.
Another way to know if a driving gig is worth your time is by looking at what other Shipt drivers have to say about working on the platform. These reviews can help you make an informed decision about signing up for the gig.
Here are a few comments from Shipt drivers on Reddit:
Gettheyayo909 says: "If you can get consistent orders it's great."
Financial_Low_8265 says: "Can you become rich? Definitely not. Can you make some side cash? Yes."
PrincessVespa72 says: "It really depends on your situation and location. For me, Shipt is worth it just for the flexibility alone."
As you can see, most Shipt Shoppers find the delivery gig flexible, but it won't make you rich.
How Does Shipt Work for Shoppers?
If you think Shipt is worth it, how can you get started? How does being a Shipt shopper or driver work?
Below, we look at the process of becoming a Shipt shopper so you know what to expect before you sign up for it.
1. Sign Up
The first step to take is signing up for the platform. You can do this by visiting the official Shipt website and registering as a shopper.
It's important to review the company's requirements for shoppers and read the terms and conditions before signing up.
Here are some of the requirements you must meet to become a Shipt shopper:
Be 18 years of age or above
Have a reliable vehicle with auto insurance
Have a valid driver's license
Be able to lift 45 pounds without help
Own a smartphone that supports the Shipt app
After providing the necessary information, you must complete a virtual interview. The company will reach out to you with various questions that you're required to answer in video form.
You'll need to submit responses to questions about your availability and skills like decision-making and communication that make you a good fit for the company.
Afterward, you must sign the Shipt Shopper agreement, which outlines the rules you should follow to be successful as a Shipt worker.
The approval process begins after you've signed the agreement. The length of the process will depend on factors like the current demand for shoppers in your area.
Shipt also conducts a background check on all applicants, so this will also determine how soon you hear back from the recruiting team.
If you're concerned about how long your application is taking, you can contact the recruiting team to ask about the progress. Shipt usually onboard new applicants based on current demand.
2. Shop and Deliver Groceries
Once you're approved to work as a Shipt Shopper, the company sends you a Shipt card and Shipt shirt, and you can start working immediately. You can download the Shipt app once you're approved and start shopping.
Shipt also sends you an invitation to the Shipt Shopper Hub, where you'll get all the information you need to work as a Shipt shopper, including an optional course covering how to use the Shipt Shopper app.
Once you've received the Shopper card, you can start shopping. You choose your hours, so you can work part-time or full-time, depending on your availability and income goals.
You can start accepting orders by logging into the Shipt Shopper app. Each order displays all the necessary details, like the number of items, distance to be covered, and estimated pay.
Once you've selected an order, you can head to the store to pick up the items. You pay for the items using the Shipt card, so you don't have to pay for anything out of your pocket.
3. Get Paid
Shipt pays shoppers every Friday through direct deposit. This amount is the total for all the work completed in the previous week, from Monday to Sunday.
You can track all your earnings, including tips and bonuses, in the Shipt shopper app. Shipt shoppers keep 100% of customer tips.
Shipt also allows shoppers to access instant pay, provided they agree to Stripe terms and conditions and have at least one successful weekly payout from Shipt.
While other gigs like DoorDash and Uber Eats allow drivers to withdraw money whenever they want for a fee, you can only access instant pay on Shipt once a day.
How Much Do Shipt Shoppers Make?
According to Shipt, shoppers make between $25 and $35 per hour on average, factoring in offer pay, bonuses, and tips. While this amount may be lower depending on specific locations, Shipt guarantees that the pay doesn't go below $16 per hour.
Based on data from Glassdoor, Shipt shoppers make $17 per hour on average. It's important to note that this amount depends on various factors.
Shipt calculates shopper pay based on the following:
Offer Pay
This is the amount you're paid for completing an order. Whenever you review an offer, you're given an estimate of how much you'll make if you complete it.
Offer pay considers factors like the estimated time and effort needed to complete the order. This includes aspects like the store's size, the complexity of the order, and the likelihood of substitutions.
The offer amount you're shown on the app is the minimum you'll get for successfully completing the order.
Bonuses
These are additional pay opportunities you qualify for when you deliver orders that meet specific requirements within specific locations and specified periods.
Some bonuses are also tied to specific retailers, especially when they have promos for specific periods or specific products.
Bonuses are a great way to boost your earnings as a Shipt shopper. When you complete your deliveries on time, you increase your chances of getting bonuses.
Tips
Shipt shoppers keep 100% of customer tips, which presents an excellent opportunity to maximize your income.
When you provide stellar customer service by completing your orders on time and communicating effectively with your customers, you increase your chances of getting tipped well.
Shipt's guarantee of $16 per hour as the minimum pay makes it one of the highest-paying apps.
With the right strategies and a little luck, you can make up to $35 per hour as a Shipt shopper.
Tips for Making More Money as a Shipt Shopper
With most gig apps, your earning potential depends on your efficiency. You can increase your income by employing specific strategies.
Here are a few tips you can use to boost your Shipt earnings:
1. Choose Your Orders Wisely
One of the advantages of jobs like Shipt is you can choose the orders you complete. Ensure you only accept orders that are worth your time and effort.
It's best to stick with the larger orders, which typically pay better compared to the smaller orders.
Review the details of every order carefully before accepting them. This way, you know exactly where to go for the items.
It's also advisable to take multiple orders to maximize your income. With these types of orders, you pick up the items from the same store and make separate deliveries.
2. Provide Good Customer Service
Since you get to keep 100% of customer tips, you can quickly boost your income by providing exceptional customer service.
You can do this by communicating with the customer and going the extra mile. This will help you build meaningful relationships with your customers.
Aside from the tips, the customers can also request for you to shop and deliver for them in the future if you're scheduled to work when they place their order.
3. Work Efficiently
Your efficiency is a key determinant of your earning potential as a Shipt shopper. One way to do this is to plan your workweek.
Scheduling your workweek will help you prepare adequately. Additionally, you can pick the busiest days and hours to work to maximize your income.
Ensure you avail yourself during busy hours when you're guaranteed back-to-back orders.
Another way to work efficiently is to familiarize yourself with the stores. Knowing how the stores are laid out will help you cut down your shopping time so you can complete orders faster.
4. Track Your Expenses
Shipt shoppers are independent contractors, meaning you're on the hook for all work-related expenses.
It's important to treat your side hustle like any other business and keep track of your expenses to minimize them and maximize your earnings.
It's crucial to track your mileage. The IRS has a standard mileage rate for businesses, and you can deduct your Shipt miles come tax season.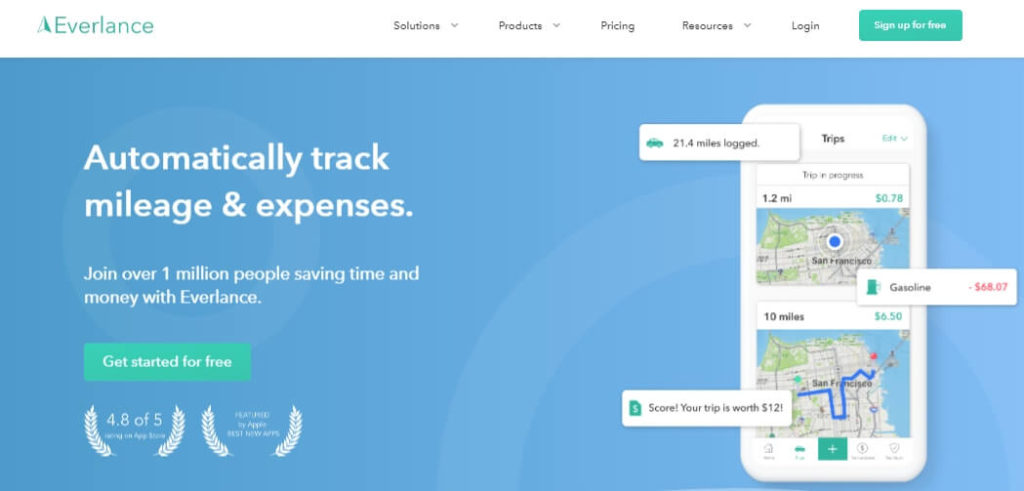 Mileage-tracking apps like Everlance automatically track your mileage so you can focus on making deliveries while the app works in the background.
Shipt doesn't also pay for gas, but you can save up to $0.25 per gallon with Upside.
5. Set Income Goals
Setting income goals will help keep you motivated. For instance, if you want to make $1000 a week, you can calculate the number of hours it will take you to reach your goal.
You can enter your goal in the Shipt app, and it will show you the approximate number of orders you must complete to attain your goal.
This way, you can schedule your working hours ahead of time, depending on your daily responsibilities.
Pros and Cons of Becoming a Shipt Shopper
Weighing the pros and cons of Shipt shoppers can help you decide if the delivery gig is worth it.
Pros:
Simple sign-up requirements
No need for prior experience or a degree
You work on your schedule
You get paid weekly
Guaranteed minimum pay of $16 per hour
Adequate resources and support for shoppers
Cons:
Work is not guaranteed
You're responsible for your work expenses
The job can be physically demanding
Limited instant pay, which can only be used once a day
The Best Shipt Shopper Alternatives
While Shipt is a great choice if you're looking for a side hustle that pay weekly with a flexible schedule, it may not be available in your city, or it may not be busy in your market.
In that case, it's advisable to consider other alternatives. Here are some of the best Shipt shopper alternatives:
The advantage of jobs like DoorDash and Shipt is there are no restrictions regarding multi-apping. You can sign up for multiple delivery services to maximize your earnings as a gig worker. 
Frequently Asked Questions
Is Shipt legit?
Yes. Shipt is a legitimate company, accredited by the Better Business Bureau and positively reviewed on multiple platforms.
The company has been operating since 2015 and has over 5,000 employees. Plus, the company has positive reviews on platforms like Trustpilot, guaranteeing the platform's legitimacy.
Is Shipt Worth It With Gas Prices?
For most shoppers, Shipt is worth it, even with gas prices. Compared to other gigs like Instacart, Shipt pays relatively well.
Furthermore, with proper strategies, you can minimize your fuel expenses. For instance, you can use reward apps like Upside for fuel purchases and tracking apps like Everlance to track your mileage for deductions.
How Does Shipt Decide Who Gets an Order?
Shipt assigns orders to shoppers based mainly on previous ratings from customers and performance stats.
As such, shoppers with higher ratings are prioritized. Moreover, Shipt has a system that allows customers to request specific shoppers when making their orders.
Can I Make a Living Off Shipt?
While Shipt is a lucrative and flexible side hustle, you may not be able to make a living off it. This is mainly because, just like other gig apps, work is not guaranteed.
Orders are dependent on factors like location and working hours. The fluctuation in income is not ideal for a full-time job.
Final Thoughts
So, is Shipt worth it? Yes, working as a Shipt shopper is a worthwhile side hustle. It's a popular gig app with plenty of positive reviews.
If you're looking for a flexible delivery job and don't mind shopping, Shipt is a decent option. However, keep in mind that since you're an independent contractor, you use your car and are responsible for work-related expenses.
It's important to keep track of your expenses so you can compare them to your income to determine whether the job is worth it.
With accurate mileage records, you can deduct these business miles when filing your taxes to lower your taxable income.
You can make good money as a Shipt shopper with consistency and proper strategies.
Happy side hustling!
Searching for other ways to make money on the side? Check out these posts: