How To Make Money Fast as a Woman in 2023
Updated on March 10, 2023
This post may contain affiliate links which means that sproutinue.com may make a small commission at no extra cost to you. We only promote products that we love and feel will benefit our readers. Please read our Disclosure Policy for more information.
Women are best known for their multitasking skills, but sometimes it may feel like you don't have enough cash to cover your personal expenses or just want to make extra cash on the side. Fortunately, there are several proven ways to make money fast as a woman.
It doesn't matter whether you're a stay-at-home mom or have your 9-5 job but looking for quick money on the side. In this digital age, you can work from home full-time or around your busy schedule and make as much money as you need.
In this post, I'll cover legit ways to make money fast as a woman. Let's dive straight into it!
How To Make Money Fast as a Woman in 17 Ways
If you need to make money discreetly, here are 17 side hustles for women and how to get started.
1. Freelance Writer
If you're good at writing and it's something you can enjoy doing, becoming a freelance writer is a lucrative side hustle. The good thing is that you don't need any formal training. The more you write, the better you become at it.
Freelance writing offers so much flexibility. You can write virtually from anywhere on your own time. To get started, you need a computer, an internet connection, and, of course, a client or a platform where you can apply for jobs. One of the most popular platforms for freelance writers is Upwork and Freelancer.com.
How Much Can You Make as a Freelance Writer?
You can make a decent amount of money as a freelance writer. According to ZipRecruiter, the average hourly pay for freelance writers in the U.S. is $32, or $66,935 per year. And if you're writing full-time, you can easily surpass the national average.
2. Become a Virtual Assistant
As a virtual assistant, you offer small administrative tasks to business owners. If you have good organizational skills and can multitask, you can quickly make money from home doing what you love.
You don't necessarily need a high level of experience to become a VA. With good communication skills, a computer, and an internet connection, you're good to go.
Some of the common duties of virtual assistants include:
Data entry
Managing social media accounts and scheduling posts
Scheduling appointments
Responding to client emails
Making phone calls
Booking travel itineraries and more
How Much Do Virtual Assistants Make?
Virtual assistants' salary typically varies depending on the tasks assigned. As a virtual assistant with no experience, you can make $7 to $10 an hour. But as you gain experience, you can make $20 per hour on average.
3. Start a Blog
Another way to make money fast as a woman is to start a blog.
Blogging is a common way to make money online. In fact, many successful bloggers are making their full-time income from their blogs.
If you love writing, starting a blog is even easier. You don't have to limit yourself to writing for others alone. You can write for your blog, monetize it, and make passive income. Besides, you can share ideas on a niche you enjoy writing about.
How Much Can You Make Through a Blog?
Many blogs with great content generate thousands of dollars a month, which is why starting a blog is one of the best side hustles for women. Making a huge amount of money from a blog will take time, but you can easily make $1,000 or more monthly if you put in the work.
4. Social Media Manager
Do you spend most of your time on social media platforms like Facebook, Instagram, Twitter, TikTok, or Pinterest? You can make money managing social media accounts for business owners.
Many brands want to build an online presence, and social media is their go-to place to start. When hired as a social media manager, your responsibilities will include:
Scheduling and publishing social media posts
Engaging target audience by replying to comments
Analyzing engagement data
Identifying trends in target audience interaction
Planning online campaigns
What's the Earning Potential for Social Media Managers?
The amount you can earn as a social media manager varies depending on your duties and responsibilities. The average social media manager's salary is $52,883 per year.
5. Social Media Influencer
If you're creative, love creating content, and are confident on video camera, becoming a social media influencer probably suits you.
As a social media influencer, your work is to promote products on social media platforms. All you need to do is create short, engaging videos that will trigger the target audience to take action.
TikTok, Instagram, and YouTube shorts are the three most popular platforms social media influencers use. And if you have a huge following, it's even easier to make money fast.
TikTok celebrities have reported that brands are willing to pay them millions of dollars yearly to promote their products.
How Much Do Social Media Influencers Make?
According to Vox, micro-influencers, or anyone with 10,000 to 50,000 followers, can earn between $40,000 to $100,000 per year. So, it's not unusual to see social media influencers make a six-figure salary.
6. Selling Digital Printable on Etsy
Another simple way to make money fast as a woman is by selling printables on Etsy.
Printables are pieces of artwork, pictures, or graphic design that you can download online and print. It can be anything from wall arts, stickers, and labels, coloring sheets, calendar planners, project planners, journals, and much more!
To get started, choose a niche or simply a specific topic area you'd love to design printables. Next, look at the best-selling items in your area of specialization on Etsy. Finally, head to Canva, create your digital printables, and add them to your Etsy store.
How Much Do Etsy Printables Sell For?
Depending on your niche and the demand for the printables, you can expect to make anywhere from $50 per week to $$1,000 per month.
If you have a car and enjoy driving, you can make money on the side ridesharing for Uber or Lyft. The good news about being a rideshare driver is that you don't need any special skills, provided you pass the company background checks.
How Much Can You Make as a Uber or Lyft Driver
The amount you can make working with Uber or Lyft depends on your schedule, where you live, and the vehicle you drive.
If you live in an area where the demand for rideshare is high, you can bring in a decent amount of cash, anywhere from $90 to $140 per day.
8. Food Delivery Driver
Apart from being a rideshare driver, you can also make money using your car to deliver food. As a food delivery driver, you're responsible for picking up food orders and delivering them to the preferred customer destinations.
Being a food delivery driver is a great side gig to consider if you need extra money. You can work on your schedule and make as much as you want.
You can find food delivery jobs on sites like Uber Eats, DoorDash, Postmates, and GrubHub.
How Much Do Food Delivery Drivers Make?
You can earn $8 to $10 per hour delivering food on Uber Eats and $11 to $15 an hour on Doordash. Grubhub drivers can make about $12 an hour with more tips.
9. Personal Shopper
If you love shopping for virtually anything, including clothes, you can become a personal shopper. Your work as a personal shopper is to help busy professionals who don't have the time to shop for themselves.
As a freelance personal shopper, you'll typically communicate with clients via email, phone, or video chat, help select the best clothes, and even deliver to their preferred locations.
How Much Do Personal Shoppers Make?
Personal shoppers in the United States make an average of $35,000 per year or $17 an hour. Depending on your schedule, you can earn more than $1,000 each month working as a freelance personal shopper.
10. Mystery Shopper
Becoming a mystery shopper is another great way to make money.
Unlike a personal shopper where you shop for busy people, as a mystery shopper, you're hired by a company to shop at one or several locations and give a report on the overall customer experience.
Here are some of the things you may be asked to report on as a mystery shopper:
How you were treated in-person and over the phone
The in-person or online sales process
Quality of the products
Overall store appearance
How Much Do Mystery Shoppers Make?
According to Zip recruiter, the average pay for mystery shoppers is $23 an hour or $48,822 per year.
11. Sell Clothes on Poshmark
Do you have clothes you no longer wear and are just sitting in your closet? You can make money by selling them on Poshmark. 
And that's how to make money fast as a woman, especially if your clothes, shoes, and other accessories are still in good condition.
To get started, take high-quality photos of the items you plan to toss out of your closet and list them on Poshmark. You can share it with your followers and wait for buyers to make an order.
How Much Can You Make Selling Clothes on Poshmark?
The amount you can expect to earn on Poshmark depends on several factors, including the number of listings you have and the condition of the clothes. Generally, you can make anywhere from $100 to $2,000 per month.
Extra Reading: Websites Like Poshmark
12. Become a Photographer
Do you love taking photos of virtually anything? You could have a hidden photography talent that could earn you money fast. With a good camera, you can take high-quality images that people would love to purchase.
There are many stock photography websites like Shutterstock, iStock, Depositphotos, and more where you can upload your photos and turn them into cash.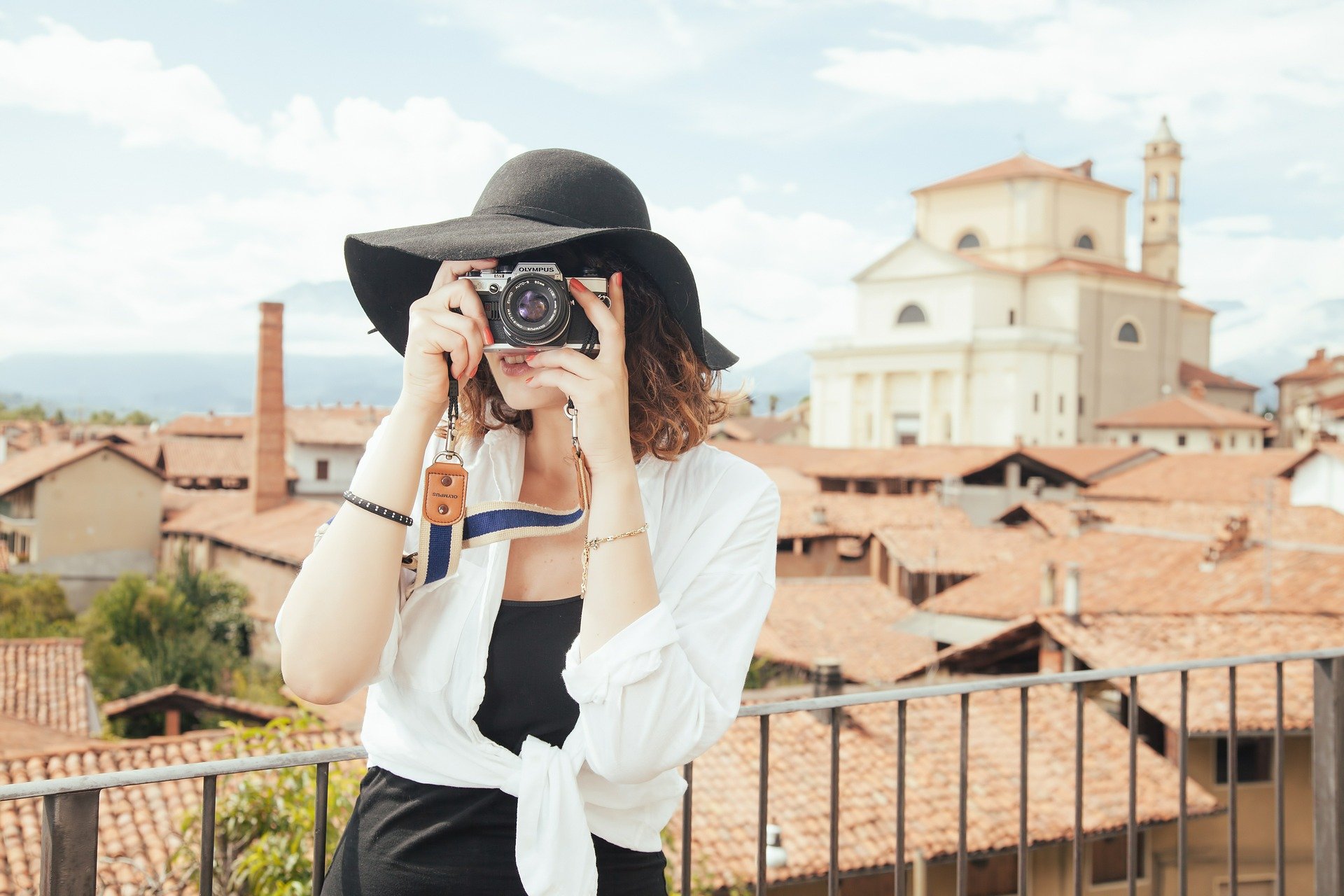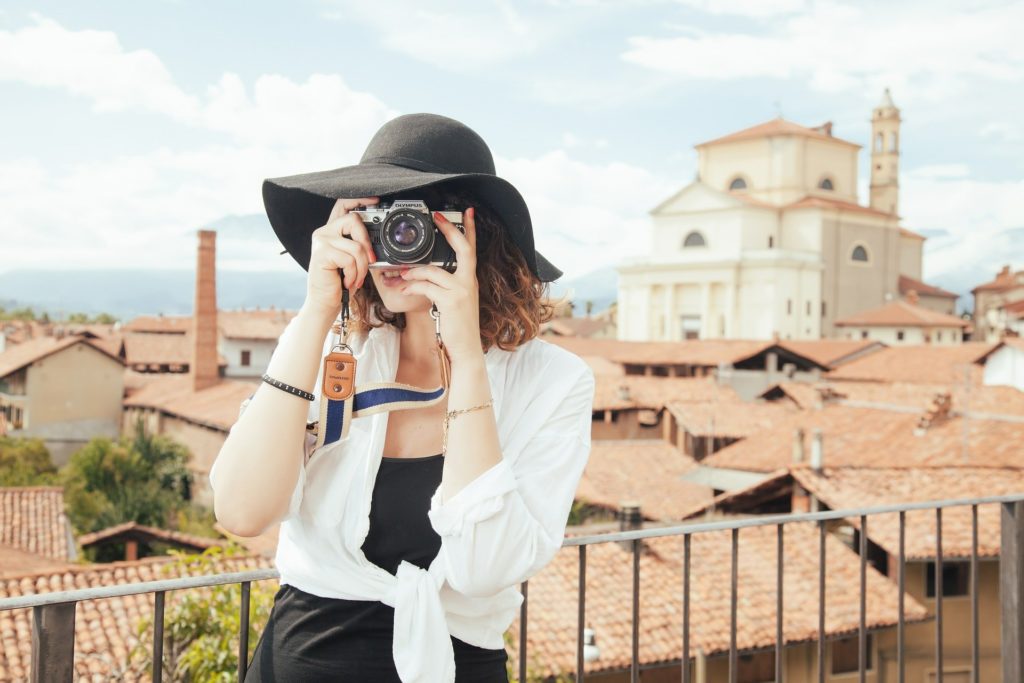 How Much Can You Make Selling Stock Photos
It is important to note that it may be a little bit hard to make quick money selling stock photos due to stiff competition. However, it's a good way to earn money fast once you build you build your portfolio.
The average pay for stock photography is 25 to 45 cents per image, each month. This, of course, depends on how many photos you have and the number of websites you're uploading to.
13. Become a Coach
If you'd like to know how to make money fast as a woman in coaching, read on!
First off, there are several types of coaches. You can be a life coach, career coach, business coach, personal coach, health and wellness coach, mental health coach, spiritual coach, name them.
The fastest route to make money as a coach is hosting webinars or live streams. Make sure you give as much value as you can throughout the presentation. You can tell your target audience where they can sign up for a one-on-one session at the end of the webinar.
You can also attract your target audience by building an online presence on social media platforms like TikTok and YouTube.
How Much Do Coaches Make?
The average salary for coaches differs based on the type of coach you want to be. Generally, you can expect to make $18.43 an hour or $38,000 annually.
14. Become an Airbnb Host
Do you have a spare room in your house? Consider becoming an Airbnb host.
As an Airbnb host, you rent out rooms to guests for money. You can make alot of money being an Airbnb host, especially if you live in a popular tourist city.
How Much Can Airbnb Hosts Make?
The amount you can make varies dramatically depending on your location, the number of rooms you have, how much rent you have to pay, and the time of the year.
The global average for renting your entire home is $137 per night, while in the U.S. is $208 per night as of 2021. Of course, you're the sole decision-maker when setting rates, and you can charge more if you have a high-end listing.
15. Become an Online Tutor
Studying can be hard. If you love teaching about a specific topic or subject, becoming an online tutor is one of the lucrative ways to make money fast as a woman.
Tutoring online offers much flexibility. You'll not only impact the lives of the students positively but also make an income online. If you're very good at a specific subject, online tutoring is a surefire way to make money fast.
Tutor.com and Chegg are two websites you can find online tutoring jobs.
How Much Can You Make as an Online Tutor?
Rates vary depending on your level of experience, but you can expect to earn $10 to $50 an hour. The more you become good at a subject, the more you can charge.
16. Affiliate Marketing
Another popular way to make money fast as a woman is by becoming an affiliate marketer.
As an affiliate marketer, you promote products of different brands and earn a commission for every purchase through your affiliate link.
To get started, find the brands you'd like to promote their products and apply as an affiliate marketer. Once approved, you'll be given affiliate links.
The best place to promote your products is Facebook, Instagram, YouTube, and TikTok.
How Much Do Affiliate Marketers Make?
According to Payscale, the average annual affiliate market salary is $53,060. Many successful affiliate marketers earn six figures from affiliate programs.
17. Get Paid to Talk to Loney People Online
Did you know you can get paid to talk to lonely people? Undoudebtly, this is one of the dirty ways to make money fast as a woman.
Sites such as Flirtbucks and Chatrecruit pay women to chat with lonely men looking for flirty conversations.
As a chatter, you can earn anywhere from $0.04 to $0.05 per minute, which may vary depending on the company you sign up for.
Extra Reading: Get Paid to be an Online Girlfriend
Final Thoughts
There are several side hustles for women, and the list is endless. Now that you know how to make money fast as a woman, there's no reason you can't start earning more money. You can pick one or two jobs and make the most out of them, depending on your schedule.
Whether you become a virtual assistant, personal shopper, or rideshare driver doesn't matter. At the end of the day, you need to make money that can sustain your lifestyle. In fact, you can make as much as you need and eventually make your side gig a full-time job.