How To Make an Extra $1000 a Month Without a Second Job
Updated on November 12, 2022
This post may contain affiliate links which means that sproutinue.com may make a small commission at no extra cost to you. We only promote products that we love and feel will benefit our readers. Please read our Disclosure Policy for more information.
Think of the difference an extra $1000 each month would have on your finances. Whether you need cash for an emergency or want to increase your savings, we could all use a little extra cash.
In the past, if you wanted to make more money, you either had to request a pay raise or get a second job. Thanks to the gig economy. Today, there are tons of online side hustles to make extra cash on the side.
If you want to learn how to make an extra $1000 a month, then we've got all the tips and tricks for you. Get closer to reaching your financial goals by dedicating a few hours each week to these money-making opportunities.
Is It Possible to Make an Extra $1000 per Month on the Side?
An extra $1000 might seem out of reach, but if you break it down, $1000 in a month is roughly $33 a day, which is not only possible but also easy to achieve. But that doesn't mean it will come easy. You have to put in the effort.
In this guide, we'll discuss options that are flexible enough and can easily fit into your spare time.
15 Ways to Make an Extra $1000 per Month
1. Start a Blog
Blogging is one of the best ways to earn passive income. However, this does not mean it is the easiest side hustle. It takes time to build an audience and grow traffic that can make you a decent amount of money.
The upside of blogging is you can write about anything you find interesting. If you'd like to start a food blog or are passionate about home improvement, you can easily find an audience in your niche. As the blog grows, your income potential will also increase.
You can make $1000 or more a month from your blog (passive income) through:
Affiliate marketing
Online courses
Advertising
Selling freelance services
Offering consulting or coaching services
2. Become a Freelance Writer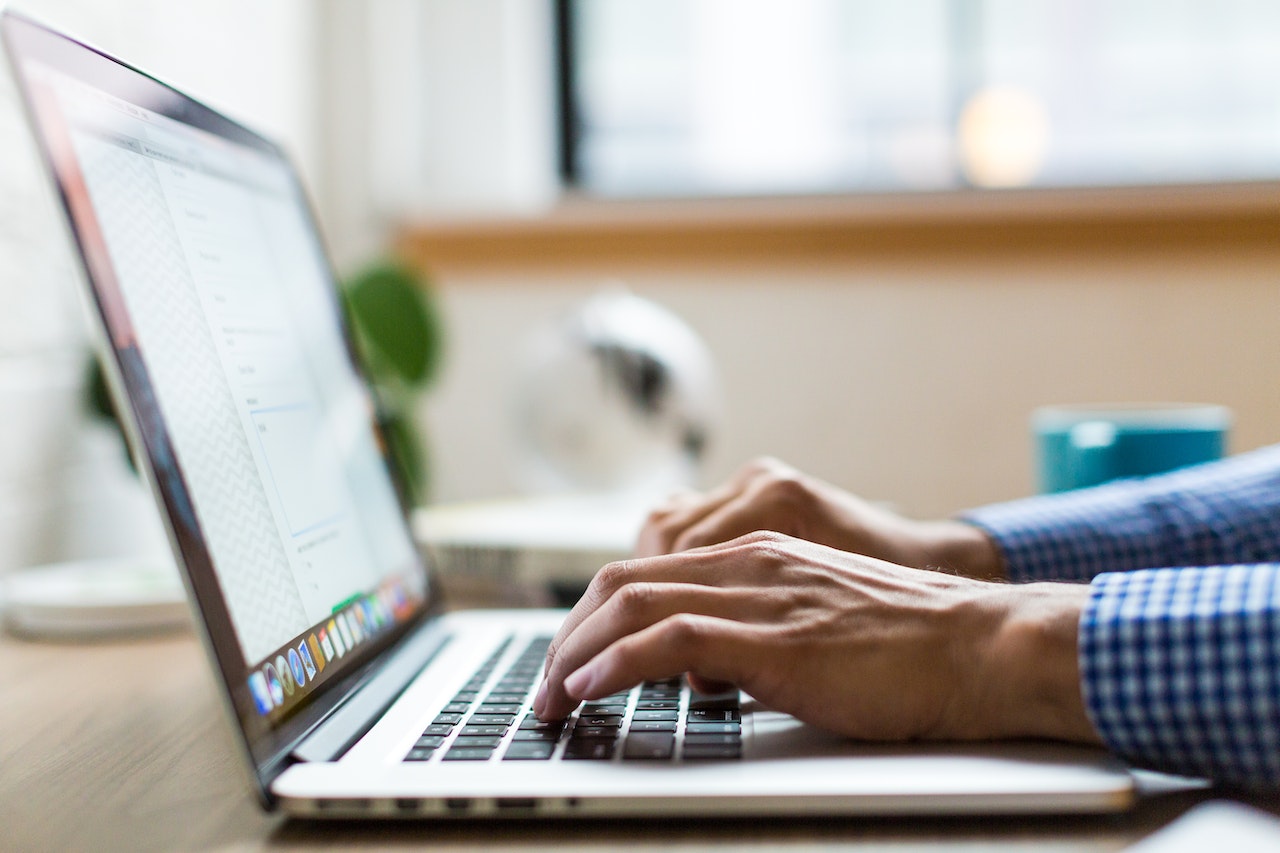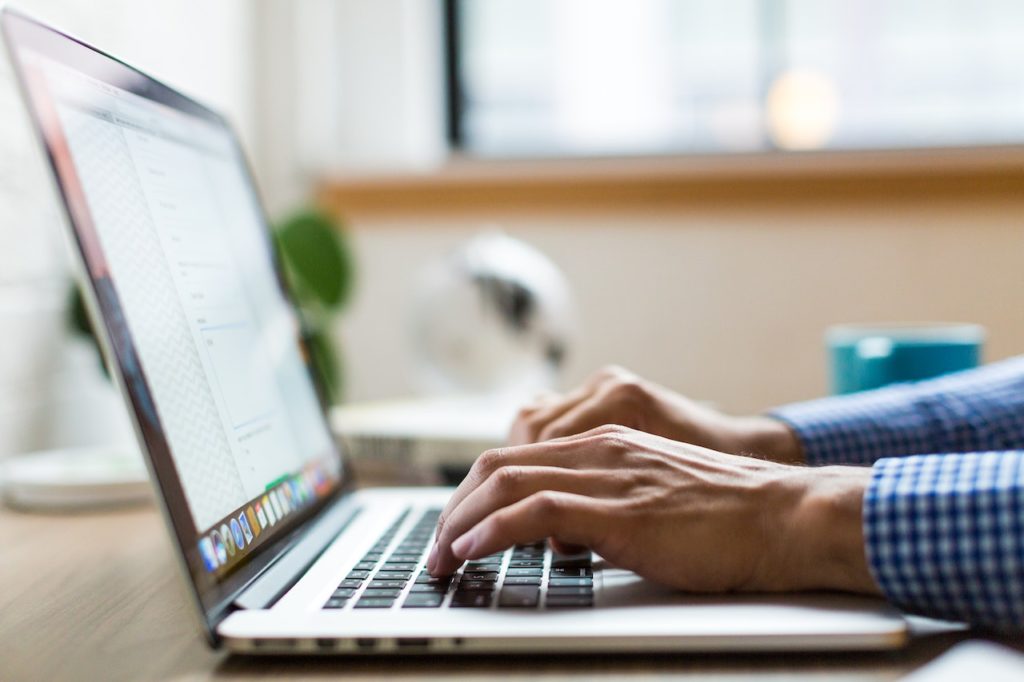 A lot of content is published daily, and most of this work is done by freelance writers. The demand for skilled writers is rising, so you can easily make an extra $1000 a month.
You can start a website, advertise your skills on platforms like LinkedIn, or sign up for freelancing sites like Fiverr and Upwork.
The best thing about freelance writing is your work on your own schedule, and you can pick the type of jobs to work on. It's a good idea to choose a specialty or niche with topics you're knowledgeable about and interested in, so it's more of a hobby than a job.
3. Invest Your Money
Investing is no longer reserved for the super-rich with money to spare. Several online brokerages allow you to start your investment journey without breaking your bank account.
Investing in the stock market is one of the most popular ways to earn passive income through dividends. It's important to note that earning $1000 a month of stocks isn't guaranteed since the stock market is volatile.
The best way to go about investing is to start by learning. There is a significant risk involved in this venture, but you can take time to learn skills in money and risk management. Learning is a great way to gain valuable insights you can apply to your financial life.
4. Sell Your Stuff
You probably have stuff lying around that you don't use anymore. Rather than letting these items take up your space and sit there collecting dust, you can easily make $1000 and more selling them. Of course, the amount you'll make depends on the items' value.
To sell your stuff, you can go with a traditional garage or yard sale or use online marketplaces like eBay and Facebook Marketplace. These sites are frequently visited by buyers looking to buy all manner of odds and ends.
Selling stuff you don't need is a great way to make $1000 one-off, but it might not be the best option if you want to make extra money consistently.
5. Provide Delivery Services
With more and more people relying on delivery apps for virtually everything, you can make money delivering food, groceries, and other household items. To get started, you need a smartphone and a vehicle.
There are several delivery apps to choose from, so you can pick the most convenient one. Providing delivery services is one of the easiest ways to earn an extra $1000 or more a month, depending on the number of hours you dedicate each week.
It's important to note that delivery earnings also typically vary based on the location and the time you work.
6. Become a Virtual Assistant
Depending on your skill set, it's pretty easy to get a job as a virtual assistant. It's a broad category with tons of area specializations, and your duties would largely depend on your client. Virtual assistant responsibilities typically include:
Scheduling appointments
Email management
Social media management
Making or answering phone calls
Data entry
General administrative tasks
Business owners are always looking for help with microtasks, and this is where you can sell your services as a VA and rake in $1000 a month. To make more money as a virtual assistant, it's prudent to specialize in an area and hone the specific skills needed.
7. Take Paid Surveys
Companies are willing to pay you to give honest feedback by answering survey questions that they use to improve their products and services. Surveys are part of their market research which helps them determine how best to move forward.
Apps like Swagbucks and Survey Junkie have tons of paid survey opportunities. All you have to do is sign up and start taking the surveys. The more honest and detailed you are, the more opportunities you will have.
The upside is you can take the surveys whenever and wherever you like. Each survey typically takes about 15-30 minutes. It's no secret that most survey sites pay little bucks, but taking surveys on multiple sites could help you hit your $1000 target.
8. Transcription
If you have excellent listening skills and can type fast (at least 60 words per minute), transcription can be the perfect side hustle to make $1000 a month. As a transcriber, your work is to listen to audio or watch videos and convert the content into written formats like web pages, PDFs, and Word documents.
Several companies and businesses have audio content that needs to be converted into text, so it's not hard to find transcription jobs. As a more specialized transcriber (a court reports transcriber, for example), you can make more money compared to a general transcriber.
You can apply for transcription jobs on platforms like Upwork, TrascribeMe, Rev.com, and Speechpad, among others.
9. Become an Online Tutor
Most parents are willing to pay online tutors to help their children succeed in school. This mostly takes the form of hiring a tutor to help with their areas of struggle.
Consider becoming an online tutor if you're knowledgeable in certain subjects and good at explaining complex topics in an easy-to-understand language. Reading and math are among the most popular tutoring areas.
To make the most of this venture, opt for freelance tutoring. This way, you can take on more than one client and work on your schedule. If flexibility is not a significant concern, you can still make good money working for a tutoring company.
10. Offer Pet Care Services
You can easily find work offering services like dog walking and pet sitting for busy pet owners. The beauty of pet sitting is you can work on other things while sitting or walking pets.
You can start by finding pet owners near you who could use your services while working or out of town. The best alternative is to sign up for apps like Rover and Wag, which connect you with pet owners in your area.
In no time, you'll have regular clients, and you can easily make $1000 a month and more.
11. Sell Your Crafts Online
You can sell virtually anything online, including crafts. If you're skilled in crafts like crocheting, painting, or jewelry making, you can easily make $1000 a month selling them on platforms like Etsy.
Invest in your craft by purchasing more tools and supplies to improve the quality of your work. This will help you stand out and make top dollar, especially now that many people are offering the same services.
Esty allows you to set prices for the items and run your e-commerce store as you see fit.
12. Create and Sell Short Courses
The online learning industry has been on an upward trajectory since its inception. People turn to the internet to answer all sorts of questions, and you can be one of the experts who provide answers.
Creating and selling short courses is an excellent opportunity to make extra cash each month. To create a course, you must be skilled and knowledgeable in the topic, as people will only pay for valuable information.
The first step is to find the right course, followed by choosing a niche website. You also need to determine the course objectives, which will guide you when creating the course outline and material.
13. Retail Arbitrage
Retail arbitrage is a fancy word for flipping stuff. It's the act of buying things from flea markets or retail stores at a discounted price and reselling them on platforms like eBay, Facebook Marketplace, and Amazon.
If you enjoy shopping and looking around, finding cheap items that could sell for good money online won't be a problem. To make $1000 and more a month, you'll have to work consistently at improving your entrepreneurial skills.
Once you have a niche and an established routine, making money in retail arbitrage becomes effortless.
14. Rent your Space
Renting an extra room or extra house on sites like Airbnb is one of the easiest ways to earn income passively. If you're not particularly enthusiastic about house guests, you can still rent out your space for storage, as a closet, or a garage.
It's important to check with your local municipality ordinances to ensure there are no restrictions against renting in your area. You may also want to confirm that your insurance policy covers risks like damage and loss.
15. Participate in Clinical Research Trials
If you're still unsure about how to make an extra $1000 a month, consider participating in clinical research trials. Medical companies are always looking for participants to help test their treatments and procedures before they're released in the market.
This is a lucrative way to earn an extra income because the pay ranges from $50 to $300 per day or visit. Depending on the trial, this can quickly add up to $1000 or more per month. All you have to do is show up for doctor appointments and tests a couple of times during the trial.
Final Thoughts
Now that you know how to make an extra $1000 a month, it's time to pick one or two ideas and get started. The earlier you start, the faster you can hit your $1000 monthly target.
Methods like investing and renting out your space are passive, while other ways, like freelance writing, online tutoring, and offering delivery services, require a little more effort. Regardless, they are all excellent options to help you earn extra cash each month and achieve your financial goals.
Side hustle FAQs
How can I make $1000 every month?
Many opportunities are available to make $1000 or more every month. If you have extra time to put in the work, you can start a blog, offer pet care services, deliver items, or get a job as a virtual assistant.
Start by determining your skills so you can be paid for your expertise. Jobs like virtual bookkeeping, online tutoring, and transcription can be done remotely, provided you're skilled and have spare time each week.
How can I make passive $1000 a month?
The best way to make a passive income monthly is to let the money you already have work for you. Some of the options include investing in crowdfunding platforms or dividend stocks. Cashback and credit card rewards are also great ways to make money passively.
What's the fastest way to make $1000?
The fastest way to make $1000 is to sell something you own and nolonger use. The items must be valuable enough to sell for $1000 and more. You can sell your old electronics and other gadgets on eBay or Facebook Marketplace.