15 Best Online Jobs That Pay Daily or Instantly In 2023
Updated on April 26, 2023
This post may contain affiliate links which means that sproutinue.com may make a small commission at no extra cost to you. We only promote products that we love and feel will benefit our readers. Please read our Disclosure Policy for more information.
Do you know that 59 million Americans did freelance online jobs and made almost $1.2 trillion in total revenue in 2021? These figures may sound crazy, but the truth is many people are embracing online jobs at a high rate each year.
If you're used to working Monday through Friday, you likely wait to get paid every two weeks or monthly. Many regular jobs pay on a strict schedule, either monthly, bi-weekly, or weekly. But if you want your efforts rewarded sooner, you may want to consider online jobs that pay daily.
Whether you're looking to make extra cash on the side or want a full-time income, here are 15 legit online gigs that pay daily, and some even pay instantly.
What Are the Best Online Jobs That Pay Daily?
The advent of the internet has presented various ways to make money online. If you don't want to miss out, here are the best money-making opportunities to consider.
1. Affiliate Marketing
Affiliate marketing is one of the best ways to get paid daily. If you own a blog or a YouTube channel, you can promote products and services you believe in and earn commissions.
As an affiliate marketer, you'll get a unique URL that you can add to your social media posts, blog posts, and even email newsletter. The URL is trackable, so you'll get a commission whenever people click on the link and make a purchase. Affiliate commissions vary depending on the brand and the products or services you promote.
For instance, if you promote a course sold at $197 with a 10% commission, you'll earn $19.70 for each user who signs up using your affiliate link. Implement the right affiliate marketing strategies to maximize your earnings as your website traffic increases. However, you can focus on promoting helpful and high-value products to make sales all the time.
2. Freelance Writing
Turn your passion for writing into a money-making opportunity! Freelance writing is among the most lucrative online jobs that pay daily.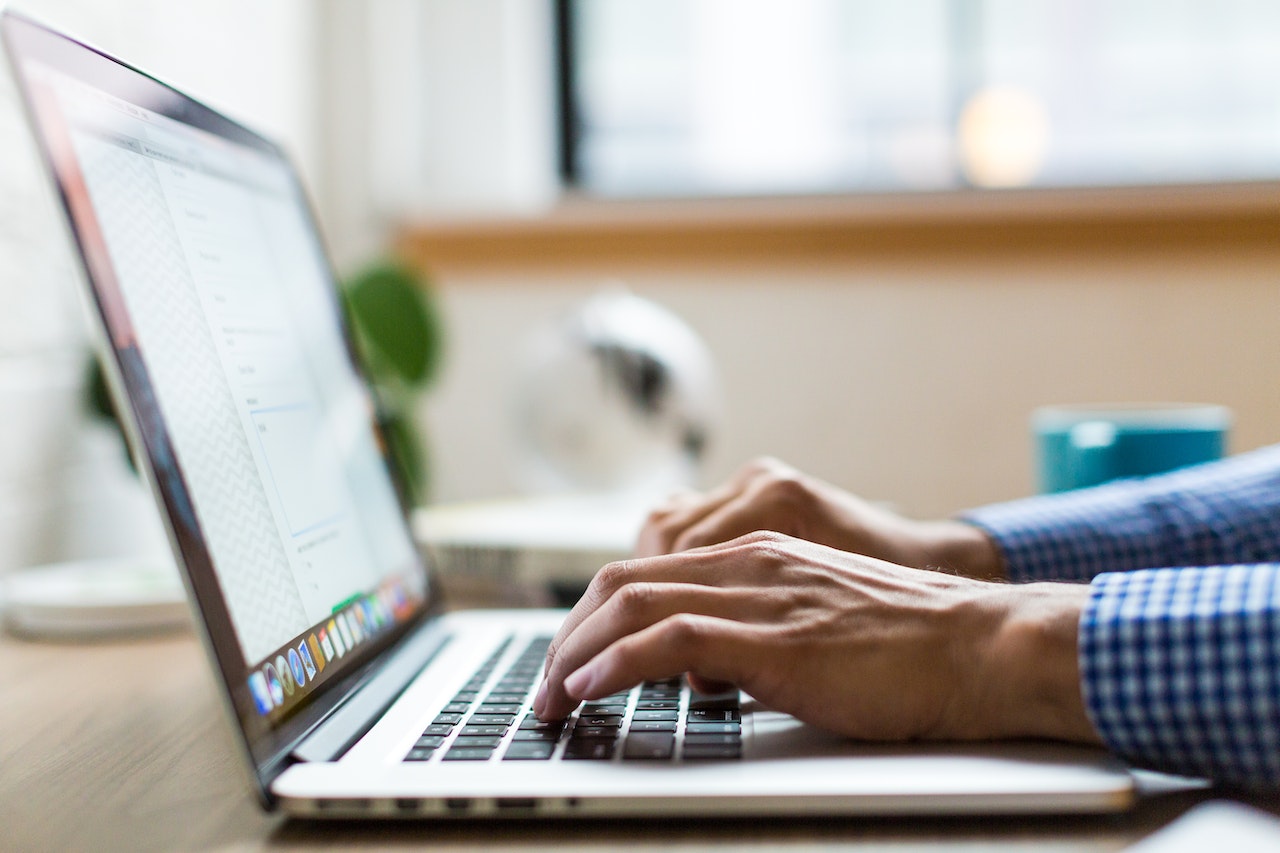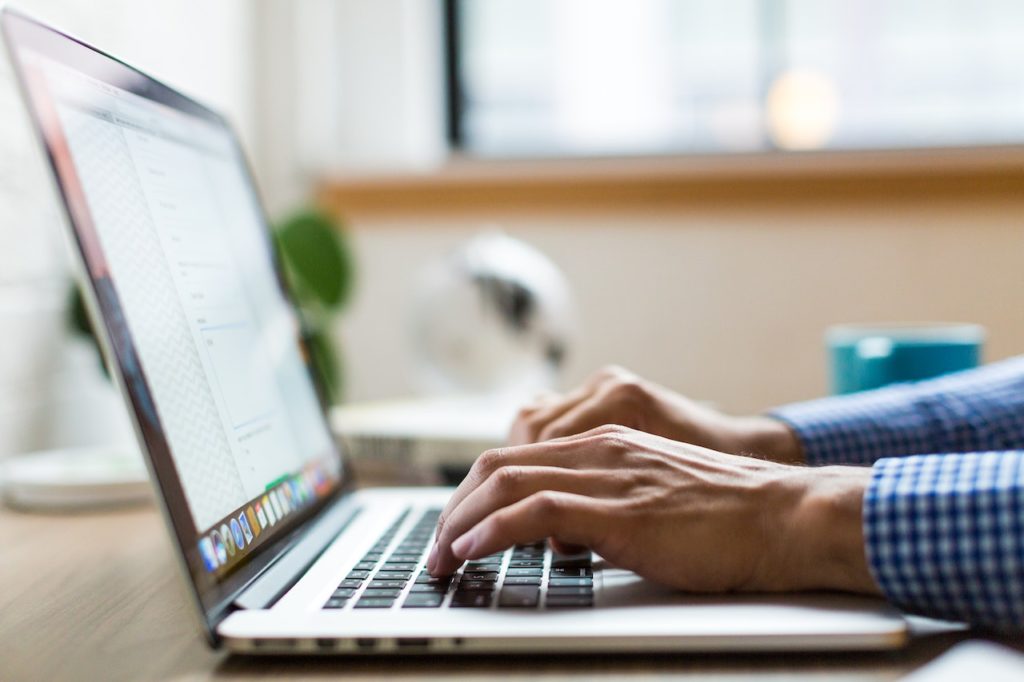 As a freelance writer, you can charge upfront for your services. Alternatively, most clients allow you to invoice them per finished article or copy. So, once you submit a task, you can send an invoice and get paid the same day.
Clients are not the same, though; you might need to negotiate your terms. Start by building a strong relationship with clients and work efficiently to ensure you complete several projects daily to get paid. You can find freelance writing jobs on platforms like ProBlogger, Upwork, and Fiverr.
3. Online Surveys
Taking online surveys is a great way to make extra cash daily. While surveys aren't something you can do to make a full-time income, you'll earn extra bucks to supplement your income. Depending on the survey site you sign up for, you'll earn points after completing every survey, which you can redeem for cash, gift cards, or a check.
Websites such as Swagbucks feature low payment thresholds. But combining several survey sites can help you hit your daily financial goals. Other survey sites include:
Inbox Dollars
LifePoints
Opinion Outpost
Branded surveys
Survey Junkie
Pinecone Research
Vindale Research
4. Reddit Gigs
Reddit is an excellent platform for more than news updates and memes. There are several ways to earn money on Reddit if you join the right subreddits. For instance, many side hustle and freelance-related subreddits offer graphic design, coding, copywriting, blog writing, and tutoring jobs.
You can earn money daily on Reddit by completing different microtasks on subreddits such as r/SlaveLabour. Seasoned freelancers can join r/freelance_forhire and post the services and rates they offer.
The platform allows you to bid on tasks and start working immediately. So, Reddit is one of the best ways to get online jobs that pay daily.
5. Dog Walking and Pet Sitting
If you like spending time with pets, you can make money as a dog walker or pet sitter. You can perform these tasks from the comfort of your house or even walk around your neighborhood.
The best place to find dog walking or pet sitting jobs is Rover. Once you've created an account and set your preferred rates, dog owners will evaluate your experience and profile before accepting your offer.
Whether you walk dogs or pet sit them at your home, you will get paid after completing the work. Getting paid daily depends on the number of tasks you handle. For instance, you can schedule your availability to take different jobs daily to ensure you cash out daily.
6. Proofreading
If you have a keen eye for catching sight of grammatical and spelling errors, proofreading is a perfect online job for you. As a proofreader, you'll earn by reviewing content such as blog posts, ebooks, and website copy before it's published.
You can work from home and charge your customers upfront or upon delivery of the completed project. Platforms like Upwork and Flexjobs have several proofreading jobs. If you sign up with Upwork, for example, you get partial payment before beginning the task, which you can cash out a few days after project approval.
7. Call Center Jobs
Working at a call center is another way to get paid daily. The job involves working as a client support agent for different companies and getting paid to help clients with their concerns and questions. Indeed reports that a call center rep earns an average of $16.92 per hour.
The best thing about this online gig is you don't need any experience. A headset and internet connection is all you need. While speaking fluent English is a requirement for many job opportunities, you may easily find jobs if you speak other languages, such as French or Spanish.
8. Amazon FBA
Also known as Fulfillment By Amazon, Amazon FBA helps sellers with packaging and shopping their products. It can be a perfect way to work online and get paid daily.
If you have items you can sell on Amazon but don't have time to do the packaging and shipping, amazon FBA will do the task for you at a fee. This way, you can concentrate on selling and promoting your items.
The best way to use Amazon FBA is to sell your private-label items. Because people buy stuff on Amazon daily, you can instantly sell your items and get paid.
9. Online Tutoring
Another lucrative online job that can pay you daily is online tutoring. Numerous tutoring companies are available, and you can make a good income daily by teaching various subjects.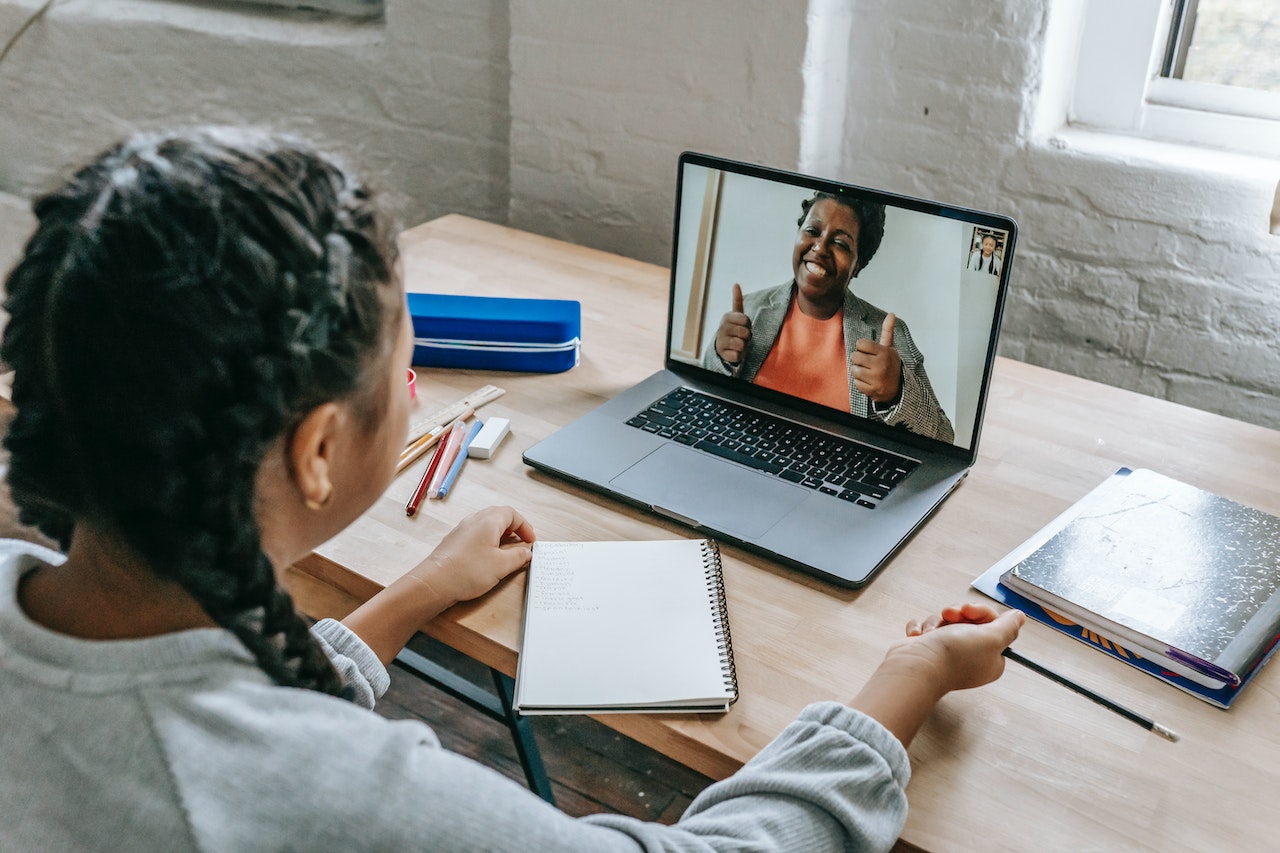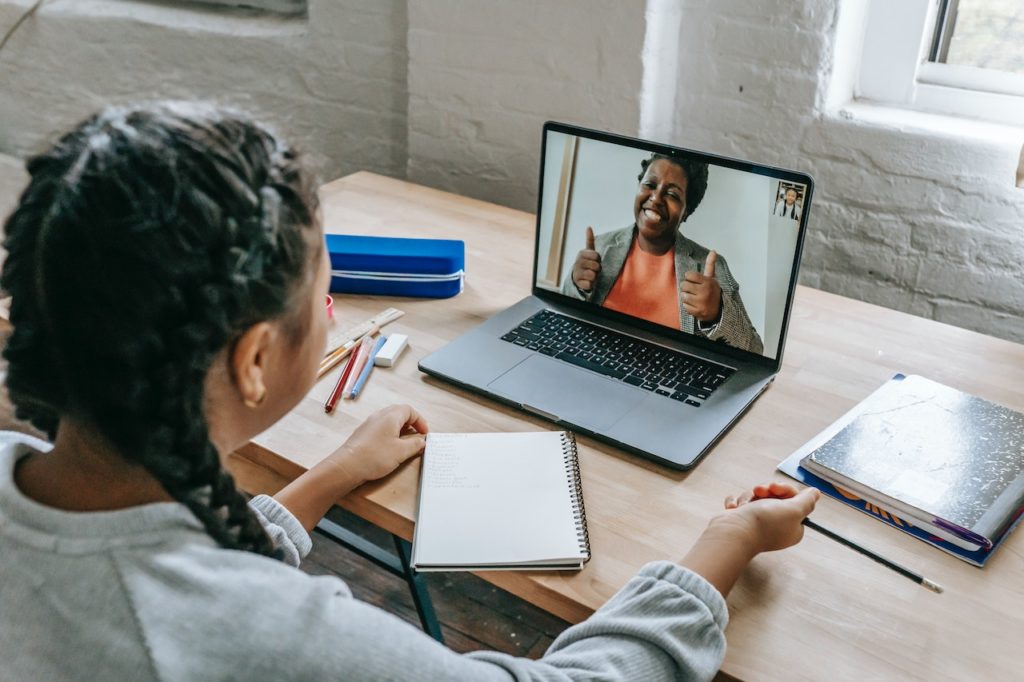 A site like TutorMe allows you to teach math, history, computer science, humanities, engineering, and more subjects. You'll earn up to $16 per hour with TutorMe and pay via PayPal.
Other online tutoring websites include:
Qkids
VIPKid
CheggTutors
Brainfuse
GeeklyHub
Aim 4 A Tutoring
MagicEars
Skooli
10. Microtasks
Doing microtasks is another great way to earn daily. For instance, you can earn good money on Amazon via the Amazon MTurk Program. The program allows you to get gift cards or cash for performing human intelligence tasks such as product descriptions, answering questions, or identifying objects in videos and photos.
Another microtask website to sign up for is Clickworker. You can make money by completing a wide range of tasks, such as:
proofreading texts
online research
paid surveys
mystery photography
Categorizing
product descriptions
While most microtask websites pay monthly or weekly, you can increase your daily payout once you complete the tasks. Therefore, this isn't one of those online jobs that pay daily or instantly, but once you get into the rhythm, you can cash out every few days.
11. Transcription
Can you type faster (at least 60 words per minute) and more accurately? Then transcribing is another online job that pays daily. Your work as a transcriber is to convert video and audio content into text.
Transcribe Me is one of the best transcription websites you can join and start making money as a transcriber. You can earn up to $22 per audio hour. Some platforms pay transcribers on a specific day of the week, and others pay daily or once every few days.
If you want to earn money daily through transcription, consider taking on several jobs such that you can cash out every day.
12. Website Testing
Becoming a website tester has made it to our list of online jobs that pay daily. Many brands, games, websites, and apps pay people to try their products before launching them. This ensures there are no mistakes, and the products will be embraced well upon release.
These companies partner with user testing sites, which serve as the intermediaries and hire site testers to assist their customers. Here are the common user testing sites that let you get paid daily:
UserTesting
TestingTime
TryMyUI
UserCrowd
Loop11
Checkealos
Since user testing gigs are offered on a first-come, first-served basis, you might not get the gigs every day. Once you get a testing gig, you must complete the work faster.
13. Flea Market Flipping
When you visit a thrift store, you always come across a range of good items. Why not buy some of those items, and flip them online for higher rates?
Flipping items means purchasing them for a low rate and fixing them so you can resell them at a profit. Items you can flip include clothes, home décor, electronics, and toys.
If you want to save a few bucks, start selling unused items at home. Post your items on websites such as Bonanza, Craigslist, and Offerup. Once you make a sale, you get paid instantly.
14. Virtual Assistance
Numerous virtual assistant gigs pay daily. You can update a website, manage a social media account, or perform other general administrative tasks. Leverage your already-earned skills to make money daily or weekly.
To find virtual assistant tasks, network with business owners and bloggers or use freelance marketplaces like Fiverr and Upwork to find VA jobs.
15. Sell Items on Etsy
Do you know how to make awesome handcrafts or have vintage items you can sell?
Then Etsy is the best platform to sell your items and get paid daily. With this platform, you choose your payment rates. While most sellers opt for the weekly payment plan, you can sign up to get your money daily.
The challenge with selling items on Etsy is that getting enough clients to make money daily takes time. However, if you have the patience and time to make it successful, selling items on Etsy will assist you in attaining your financial freedom.
If you've tried Etsy and it didn't work well, consider selling items on Mercari.
Tips for Finding Online Jobs that Pay Daily
Now that you know the best free online jobs that pay daily, here are the tips to help you find these gigs faster.
Fine-tune your resume: Working on your cover letter and resume will help you win many freelance gigs and online jobs that pay instantly. So, update your resume with recent work experience for the positions you are applying for.
Diversify: Don't rely on one income stream since you can mix and match. This means you can try affiliate marketing, start a blog, and do freelance writing.
Set income targets: Achieving traceable goals is easier than working blindly. So, choose if you want to earn $100 an hour or other income targets before signing up for any online jobs that pay daily.
Frequently Asked Questions
How Can I Work Online and Get Paid Immediately?
If you have a stable internet connection, all the online jobs listed here are the best options to get paid immediately. You can work as a transcriptionist, freelance writer, start a blog, or become an affiliate marketer. Your choice boils down to your passion and skills.
What Can I Do Online To Get Paid on the Same Day?
Several online jobs pay on the same day. For instance, affiliate marketing allows you to get paid instantly (it works best if you have a high-traffic blog or YouTube channel). You can also take online surveys to get paid on the same day.
What Is the Easiest Online Job That Pays the Most?
While you might not get rich by doing online surveys, this is the easiest way to make money from the comfort of your home. Other options include website testing gigs and performing microtasks.
Final Thoughts
As you've learnt, many online jobs pay daily or instantly. Getting paid daily is excellent since you can save and spend consistently for the whole month. You don't have to wait for your biweekly or weekly paycheck to sort out your bills or buy groceries.
But since some jobs that pay daily are low-paying, you need to focus on improving your skills to earn a high hourly rate. Pick one or two online gigs, perfect your craft, and get paid what you deserve!