21 Legit Work From Home Jobs That Provide Equipment in 2023
Updated on October 16, 2023
This post may contain affiliate links which means that sproutinue.com may make a small commission at no extra cost to you. We only promote products that we love and feel will benefit our readers. Please read our Disclosure Policy for more information.
While working from home is ideal, getting equipment to set up your home office may be expensive. Luckily, there are plenty of work from home jobs that provide equipment.
This may sound too good to be true, but it makes sense since most companies have gone digital, especially after the COVID-19 pandemic.
If you're wondering how to land a job that lets you make money online without purchasing equipment, this post is for you. I'll delve into different options to help you choose the best suited for your needs.
Whether you want to start an online side hustle or work full-time, these options are worth exploring.
Want to make some quick bucks? Try out:
Crowdtap – Complete surveys and cash out your rewards at $5!
Acorns – Earn an instant $20 when you start saving your spare change from daily purchases with Acorns!
The Best Work From Home Jobs That Provide Equipment
Numerous companies provide remote work equipment to their employees to improve their performance and help them work better.
Some of the equipment such jobs provide include:
Computers
Laptops
Smartphones
Reliable internet
Microphones
Headsets
Cameras
From customer service to social media marketing, there are many opportunities to choose from, regardless of your career.
The first step to landing such a job is knowing the type of remote work you want. Next, search the internet for opportunities in your chosen field.
The problem with the internet is that there are very long lists, and it may be hard to choose even if you know what you want. My list will help you narrow down to one option.
1. Amazon
Amazon is among the most renowned e-commerce companies in the world. It's one of the best work from home jobs that provide equipment when you land a career in the company.
Amazon posts remote job openings regularly on its website, often in the following departments:
Human Resource
Sales
Software Development
Marketing
Operations
Customer Service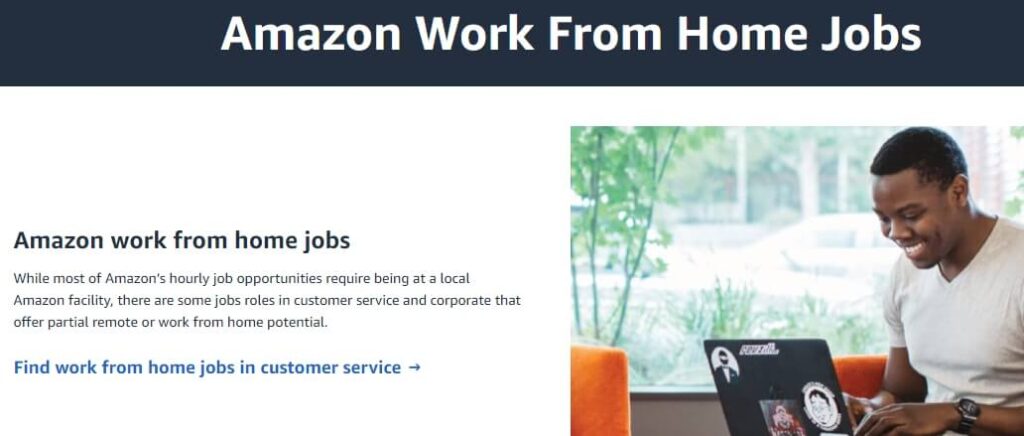 If you're interested in this venture, visit the website to find something that works for you. Some roles are hybrid, so you may have to visit the office once or twice.
If your application is successful, you'll receive the following equipment:
Laptop
Ethernet adapter
Headsets
Note that not all positions get these remote work equipment. It helps to research first before applying for the job.
One thing I like about Amazon, besides the free equipment, is their attractive wages. Most of these jobs have a base pay of about $15 an hour. You can earn more as you progress and improve your skillset.
2. Apple
Whether you want to work part-time or full-time, Apple is an excellent company to work for. You can apply for a remote job in these departments:
Customer support
HR
Marketing
Like Amazon, Apple provides an iMac and headsets once you're hired. They may also reimburse your internet fees or give you cash to purchase additional gear.
The starting salary for most work-from-home entry-level jobs is about $11-$19 hourly. The best thing is that there's room for advancement; you can find ways to hone your skills to increase your pay.
Unfortunately, big companies like Apple aren't always hiring. Getting a job there isn't easy, and there's a rigorous process used to select candidates.
Therefore, checking their website frequently for new job openings is important. Once you find one, ensure you apply within 24-48 hours since there's a lot of competition for this kind of job.
Overall, Apple Support Advisor is among the best work-from-home jobs that provide equipment. It's worth considering.
3. Automattic
Automattic, the owner of WordPress, has spread out across 95 countries, making it a great option if you want to work from anywhere.
Examples of remote job categories available on Automattic include:
Design
Business operations
Human League
Human Engineering
Marketing
Systems Engineering
WordPress VIP
Engineering
If you're interested in working with Automattic, register for one of the positions mentioned above. The company reaches out to you if there are any vacant positions.
Once the company reaches out, you'll need to provide more details about yourself and attend a series of interviews on Slack and Zoom.
Afterward, there'll be a trial period where the company decides whether to hire you. The trial period can be anywhere between a few hours and several weeks.
If you land the job, Automattic offers a home office setup and coworking allowances should you wish to work in outdoor spaces.
They also offer other benefits like career coaching, life insurance, and parental leave. Another unique benefit is their open vacation policy, which states no maximum or minimum days off.
While the process is competitive, there's no reason you shouldn't get hired if you're qualified for the job.
4. 10Up
Another company that lets you work entirely remotely is 10Up. This digital company offers consultative services and builds apps and websites for major companies.
If you're an avid software developer, this option is worth exploring since most job openings on 10Up are in that sector.
However, other job openings exist in other departments, like digital marketing, management, and content creation.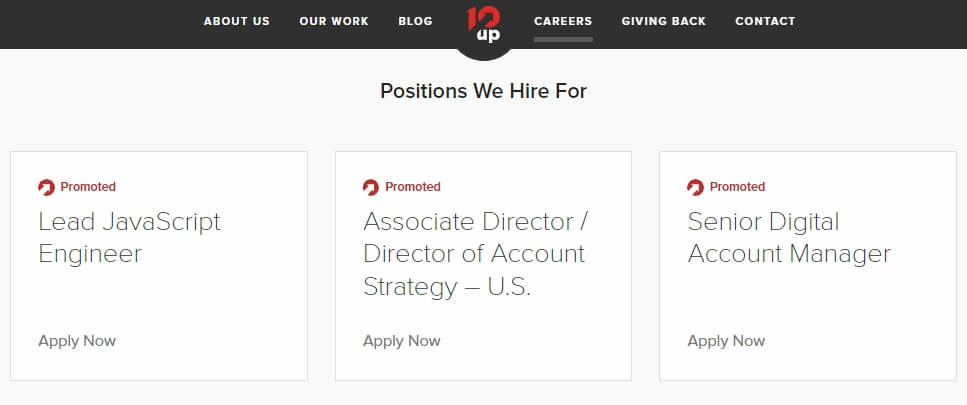 10Up provides a professional development budget to help employees work better and more efficiently. Depending on your job, expect to earn about $3,000 annual professional development stipend.
You can use the money to purchase home office gear that works for you based on the type of job.
In addition to that, they provide paid annual leave, retirement plans, and a flexible working schedule.
5. Buffer
Buffer is a social media marketing software company that serves small businesses, content creators, brands, and individuals.
The company went fully remote in 2013 and operates across 15 countries worldwide. If you're seeking a remote social media-related or software engineering job, this international company is one of the best options.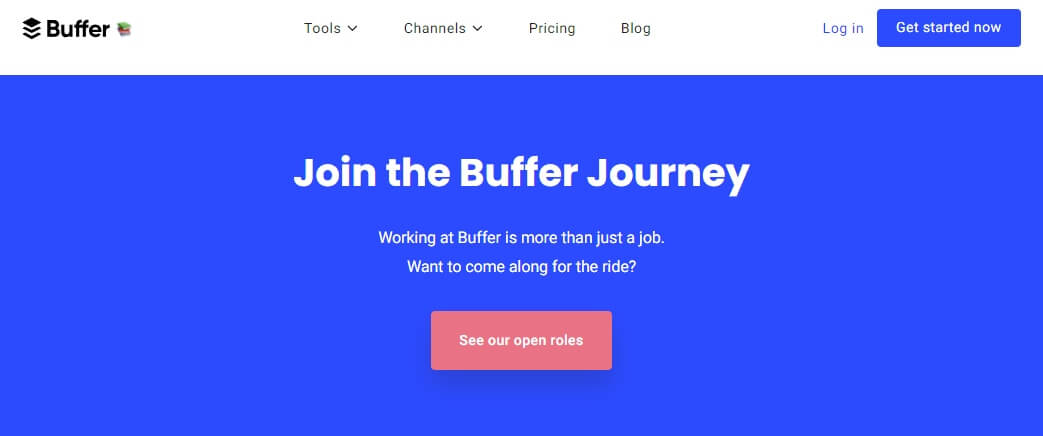 What I like most about Buffer is its unique employee benefits, including:
A four-day workweek
Coworking benefits based on your location
Up to $200 monthly reimbursement for snacks purchased at coffee shops
About $60-$65 internet fees
A learning and professional stipend of $240 per year
Unlimited Kindle and Audible books
Up to $5,000 for annual in-person retreats
A dependents grant of up to $3,000 annually
In addition to these benefits, Buffer provides a laptop to each employee on their first day. The computers are renewed every three years, though that isn't guaranteed.
You'll also receive $200 annually to purchase computer accessories such as:
A wireless keyboard
Laptop stands
Headphones
Magic mouse
Check out Buffer's current job openings. If there are none, consider subscribing to their newsletter to get notified when there are new openings.
Overall, in addition to free equipment, this company has the best perks compared to the rest.
6. Hilton
Hilton is among the best and fastest-growing hotel chains in the hospitality industry. It operates in about 123 countries all over the world.
The company continually seeks to hire more remote hotel reservation agents, marketing managers, data engineers, and customer service agents.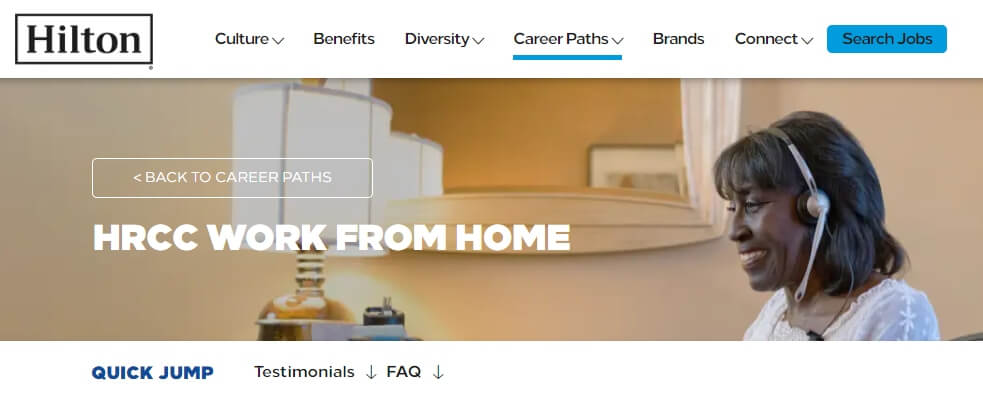 Hilton provides some technical hardware equipment like:
A small computer
Two flash drives
A USB headset with a microphone
Ethernet cable
USB keyboard and mouse
Once accepted for a job position, the company takes you through rigorous training twice weekly for four weeks. You must complete different assessments during this period to land the job.
In addition to free equipment, you can access perks like a family vacation, health insurance, paid time off, and retirement plans.
If you've been in the hospitality industry before or enjoy helping people when issues arise, applying for a job at Hilton is an excellent idea.
7. Zapier
Zapier is a popular technology company that helps businesses automate their workflow by connecting business apps.
The company teams across 38 countries worldwide and allows you to join from almost anywhere.
They have openings in different departments, including the following:
Business operations
Marketing
Finance
Engineering
Sales
Customer support
Legal
Executive
Zapier provides a laptop and relevant software to make your work-from-home experience seamless.
In addition to that, Zapier also provides certain perks like a lifestyle spending account, flexible time off, and fully paid leave.
8. HotJar
Founded in 2014, HotJar has grown into a well-known company that improves business websites by analyzing user behavior and feedback.
It uses tools like heatmaps, on-site surveys, and trends to assess user data. The company has grown to over 180 countries throughout America, Europe, and Africa, making it an excellent work-from-home job.
HotJar allocates a budget to help employees set up their home offices. For instance, they give you about €2,500 home office budget and an additional €500/year.
In addition, you get a laptop of your choice, covered by the company. Some of the remote job openings available right now include:
Product Marketing
Engineering
Sales
Operations
9. BroadPath
BroadPath provides companies in different fields with skilled professionals who handle specific business functions such as sales and customer service.
Since it works with numerous companies in different sectors, BroadPath presents many work-from-home jobs, making it an excellent option.
Some of the sectors it works with include:
Healthcare
Finance
Travel and hospitality
High-growth industries
Once you land a job, BroadPath provides you with these basic equipment:
A laptop
Bhive camera
USB hub
USB wired headsets
Unlike Apple and Buffer, BroadPath doesn't cover internet costs. You must pay for that yourself.
10. World Travel Holdings
World Travel Holdings specializes in leisure and business travel. Over 80% of the company's employees work remotely.
Though it's not a fully remote company like Buffer and 10Up, it's a great option. World Travel Holdings provides its employees with the following equipment:
A computer
Keyboard
Phone
Mouse
Headset
Webcam

Note that the company has a policy against setting up your home office in the same residence as another work-from-home employee of the same company.
In addition to the equipment, you'll receive other perks like fully paid training, paid time off, and travel deals.
11. FlexJobs
Another work from home job that provides equipment is FlexJobs. The platform helps you find freelance work that's flexible and convenient.
Some popular remote jobs you can find on the platform include:
Accounting
Marketing
HR
Project management
Sales
Proofreading
Transcription
Customer service
Virtual Assistant
Writing
The best thing about FlexJobs is that it provides plenty of options and offers an excellent opportunity to make money online as a beginner.
It's a great place to search for jobs from major companies, including the ones on this list. Some examples of employers offering remote jobs on FlexJobs include:
Apple
CapitalOne
Dell
United Healthcare
Xerox
You can also apply for a job at FlexJobs instead of browsing through the millions of job openings from other companies on the platform.
While their equipment isn't clear on their website, employee reviews on Glassdoor claim that the company provides stipends.
12. ConvertKit
ConvertKit helps businesses thrive through email marketing. It's spread across 65 cities around the globe.
Being that the company is 100% remote, it's always hiring more work-from-home employees in different departments, including:
Engineering
Operations
Contractors
Tech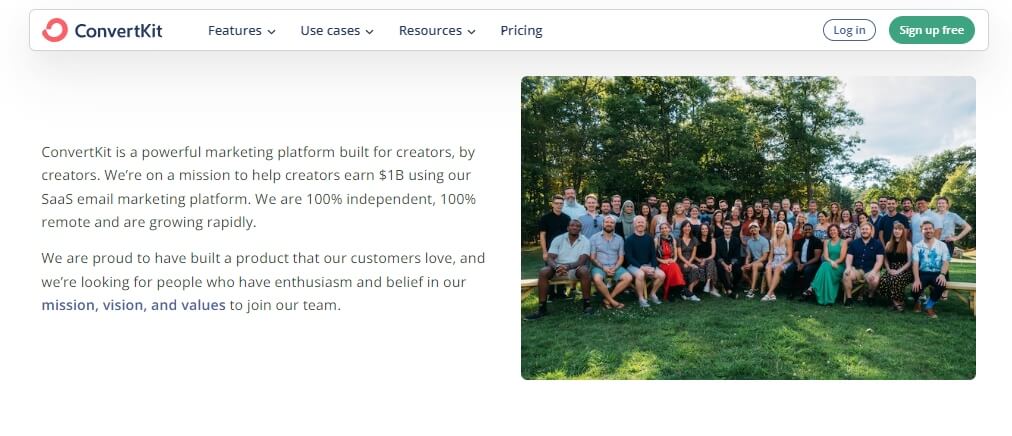 ConvertKit offers you $4,000 for equipment upon joining the company. You can use the cash to purchase a computer, keyboard, and headsets.
One thing that makes ConvertKit stand out is that they give you $3,000 every two years to upgrade your equipment.
They also provide yearly profit sharing twice a year, up to 6 weeks of support leave, and up to two weeks of parental leave.
13. HubSpot
HubSpot is a customer relationship management company that helps businesses improve by connecting their marketing, sales, customer service, and content management.
The company allows you to work either at home, in the office, or as a hybrid employee.
If you choose to work from home, you may need to visit the office at least once or twice a quarter.
Some of the current job openings include:
Account Executive
Business Development Representative
Customer support specialist
Systems analyst
Technical project manager
HubSpot provides its employees with the following equipment:
Laptop
Mouse
Adapter
Monitor
Keyboard
Headset
You also receive a monthly stipend to improve your home office and make your remote job convenient.
14. Spotify
Spotify is one of the world's largest audio and video streaming platforms.
They allow you to choose whether to work from home or the office, provided you can work with your team without any inconvenience.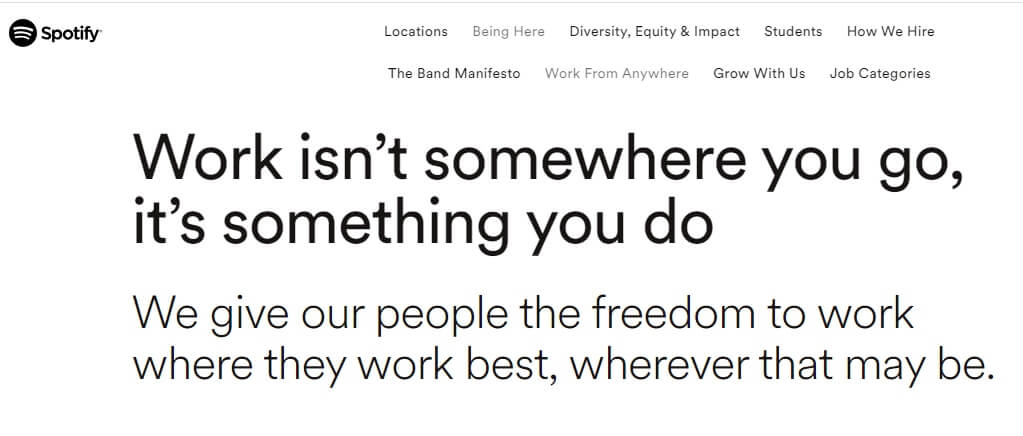 There are plenty of remote job opportunities on Spotify that you can apply for. Some of the available positions include:
Data scientist
Full stack engineer
Global creative director
Senior data scientist
Client Partner
Once you land a job and choose to work from home, Spotify provides equipment for your home office based on your job and needs.
15. Pinterest
Pinterest is a social media platform that allows you to find ideas and inspiration for various topics, including home decor, recipes, fashion, and more.
They have job openings in the following sectors:
Finance
Engineering
Sales
IT
Design
Product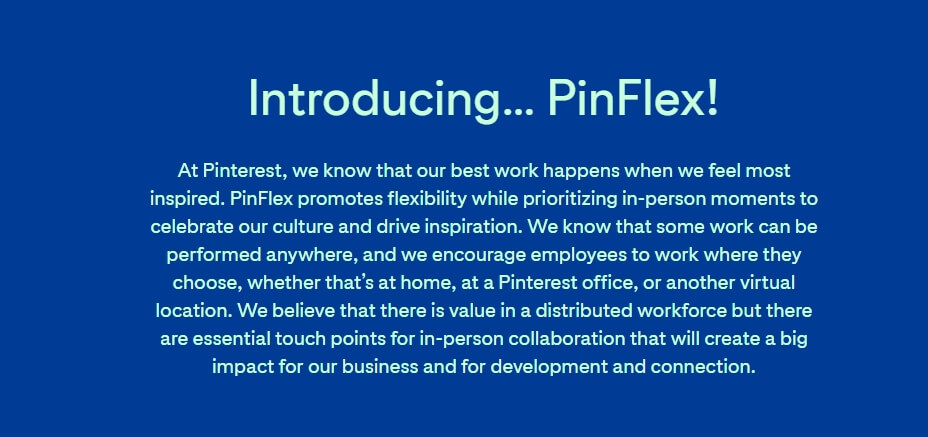 When you join their team, Pinterest offers you enhanced WiFi and mobile and commuter subsidies.
They also reimburse funds to cover home office expenses. This is great since you can purchase equipment that best suits your needs and preferences.
All remote employees at Pinterest must visit the office at least once a year to interact with other workers and build a team spirit.
Also, if you've been a full-time employee for over six months, Pinterest allows you to work outside your country of employment for up to three months.
If you've worked for less than three months, you can work outside your country of employment for up to 30 days.
16. Kopa
Kopa is a company that helps renters find houses to rent. If you have an extra space, consider renting it out for cash on this platform.
The company is 100% remote, so you can work from anywhere if authorized in the U.S. or Canada.

The only open position at Kopa is Student campus ambassador in the San Fransisco Bay area. Keep refreshing their website to take advantage of new job opportunities.
Once you join the Kopa team, the company provides new equipment to set up your home office. Though their website doesn't specify the amount, Kopa also offers a co-working allowance.
17. Aptible
Aptible is a Platform as a Service that specializes in growing and scaling businesses. Some of the open positions fall in the engineering, security, and product departments.
Aptible allows you to pitch your role if none of their job openings suit your needs.
If you get the job at Aptible, you'll receive about $1,700 to purchase home office equipment. They also provide a new laptop, which is refreshed every three years.
18. Acceleration Partners
Acceleration Partners is an excellent option if you're still searching for work at home jobs that provide equipment.
The company helps major brands market their products through affiliate marketing, performance PR, and B2B partnerships.
They've worked with well-known brands, including:
Columbia
Reebok
Bonafide
Butcher Box
The company reimburses your home office equipment costs to make your remote job flexible and convenient.
They also provide additional perks like pet insurance, a computer, and a half-day to celebrate your birthday.
19. Allstate
Allstate is a leading property and insurance liability company in the U.S. During the Covid-19 pandemic, Allstate became fully remote, launching the "Good Office Program."
The Good Office Program was introduced to support employees working from home. From the study, Allstate deduced that financial support made employees work better.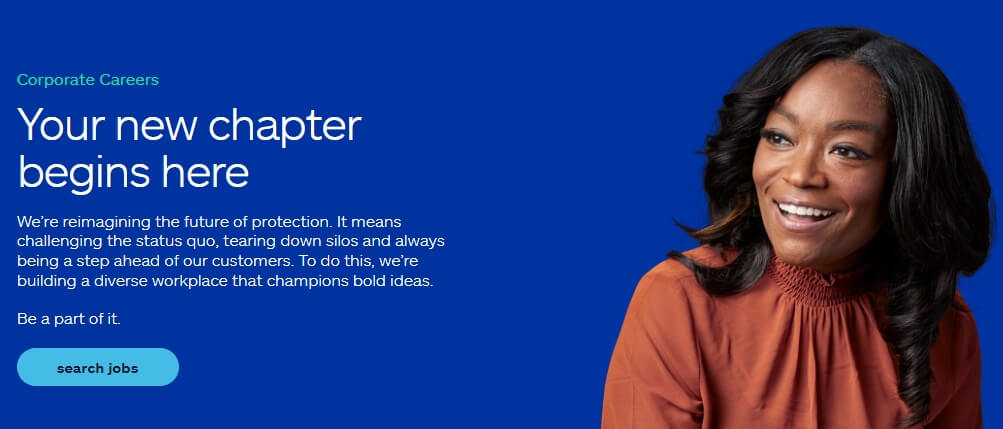 From then, the company provides their remote employees with money to purchase home office equipment.
Here are some departments with job openings at the company:
Actuarial
Sales
Administrative and support services
Finance & Economics
Human Resource
IT
Investments
20. 1Password
1Password builds modern, secure apps that ensure the online space is conducive and safe for everyone.
Here are the current job opening categories:
Customer support
Finance and Accounting
Customer Success
Revenue operations
Sales
Marketing
Technology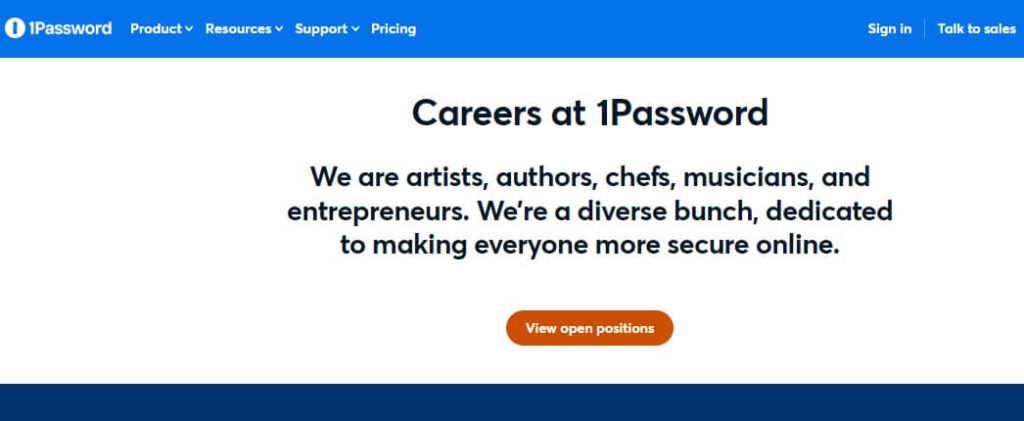 1Password lets you work from any of the 21 countries it has entities in. The company provides all the tools and tech required to establish your home office.
21. Articulate
One final work from home job that provides equipment is Articulate. This company produces apps used in online learning.
Articulate is spread across 172 countries and works with major brands like Walmart, Intel, Morgan Stanley, and Pepsi.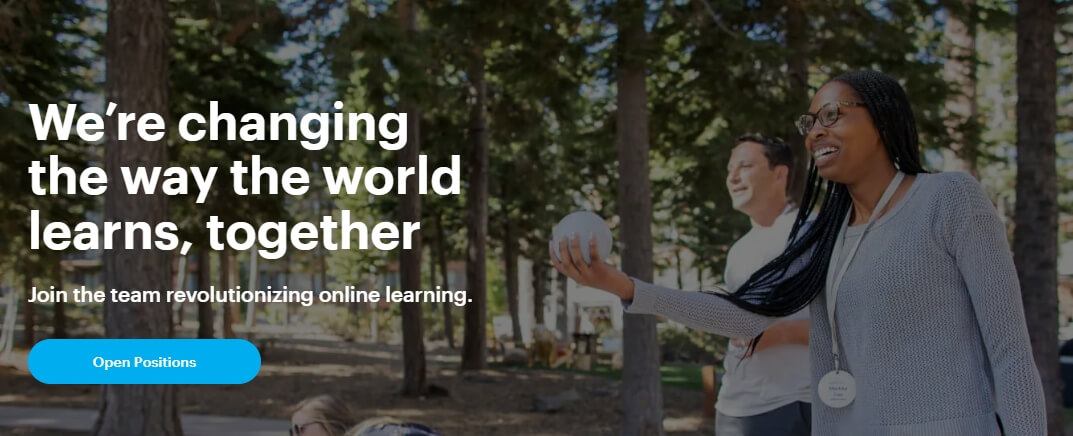 Like most other remote jobs, Articulate always hires people in sales, design, engineering, and Marketing & communications.
When you land a job at Articulate, the company helps you set up your home office with new equipment and up-to-date technology to improve your experience.
Tips for Landing a Work From Home Job That Provides Equipment
Now that you know where to work remotely without purchasing equipment, here are some tips and tricks to help you land the job:
Revamp your resume: There's a lot of competition regarding remote work. You can stand out by improving your resume and ensuring it's up to date.
Apply for multiple jobs: Considering different opportunities is an excellent strategy to improve your chances of landing a job.
Check out different companies: Like applying to multiple jobs, checking out different companies is another way to increase the chances of getting a job. It also helps you compare benefits to choose the best employer.
Try freelancing: While employment is an excellent way to make money, freelancing allows you to be your own boss. You can sell your skills online on platforms like Upwork and Fiverr.
Consistency is key: Getting a work-from-home job may take longer than expected. Being consistent by applying for as many jobs as possible increases your chances of landing a job.
Research: Doing your due diligence before committing to a company is essential. Ensure you understand their policies, terms, and conditions to avoid future inconvenience.
What To Do if You Don't Land a Work From Home Job
You can start plenty of side hustles if you don't land a remote job from any of the companies in this list.
What I like most about side hustles is the unlimited income potential. Most pay depending on the effort and time you're willing to invest.
Also, they're more convenient and flexible since you choose your schedule and you're your own boss.
One of the best side hustle ideas is food delivery. Depending on your chosen driving app that pays, expect to earn about $10-$30 per delivery. You can maximize your earnings by working during peak hours and stacking several driving apps.
Here are some of the best delivery apps to work with:
Extra Reading: How To Make $20k a Month
Frequently Asked Questions
What Kind of Equipment Do I Need To Work From Home?
A work-from-home job requires the following equipment:
Computer
Laptop
Smartphone
Mouse
Keyboard
A steady internet connection
Microphone
Headsets
Printer
External hard drive or cloud storage
What Company Allows You to Work From Home?
Many companies have switched to remote operations, especially after the Covid pandemic. Some companies that allow you to work from home include the following:
Apple
Amazon
10Up
ConvertKit
HubSpot
Pinterest
Spotify
Buffer
Hilton
Zapier
Final Thoughts
Hopefully, my list of work from home jobs that provide equipment helps you realize you can work from anywhere without spending money on equipment.
It's important to remain consistent and patient since you may need to apply to many jobs before you land one.
You can increase your chances of getting a remote job by revamping your resume and checking out different opportunities. Better yet, consider freelancing if you wish to become your own boss.
Looking for other ways to make money? Check out these posts: