How To Flip 1000 Dollars Fast (13 Realistic Ways)
Updated on August 30, 2023
This post may contain affiliate links which means that sproutinue.com may make a small commission at no extra cost to you. We only promote products that we love and feel will benefit our readers. Please read our Disclosure Policy for more information.
Do you have $1000 and are wondering how to flip the amount into more money? There are several ways to flip money fast and legally. Whether you need some extra cash or want to improve your financial standing, there's something for you. 
Flipping money is an excellent income source because anyone can do it. The initial investment required depends on what you're flipping.
Most money-flipping ventures won't require much, but this post is for you if you have $1000 to spare. I'll show you how to flip 1000 dollars to get your returns fast.
Looking for other ways to make money? Try out:
Arrived – Earn quarterly dividends from rental properties with just $100 investment!
Springboard America – Earn free gift cards and PayPal money for sharing your opinion!
How To Flip 1000 Dollars Fast
Flipping money is a challenging venture. You must consider all factors, including the starting capital needed for investment.
Since you already have $1000 that you're willing to invest, the flipping process should be easier than starting from scratch. Also, flipping more may translate to larger profits.
Are you looking for a money-flipping strategy that allows you to invest $1000 today?
There are many legitimate ways to flip $1000. Most of these ways allow you to make extra cash by buying stuff and reselling them for a profit on apps like Mercari.
Some methods, however, allow you to invest in more conventional methods. This article outlines both cases. Whichever you want to venture in is up to you.
1. Invest in Real Estate
One excellent way to earn passive income is investing in real estate.
The starting capital doesn't have to be significant because you can invest your money through crowdfunding instead of purchasing a whole property.
Crowdfunding is investing share capital in a property and then getting returns worth the share property from rent and property value appreciation. You can also sell your shares at a profit at the end of the investment period.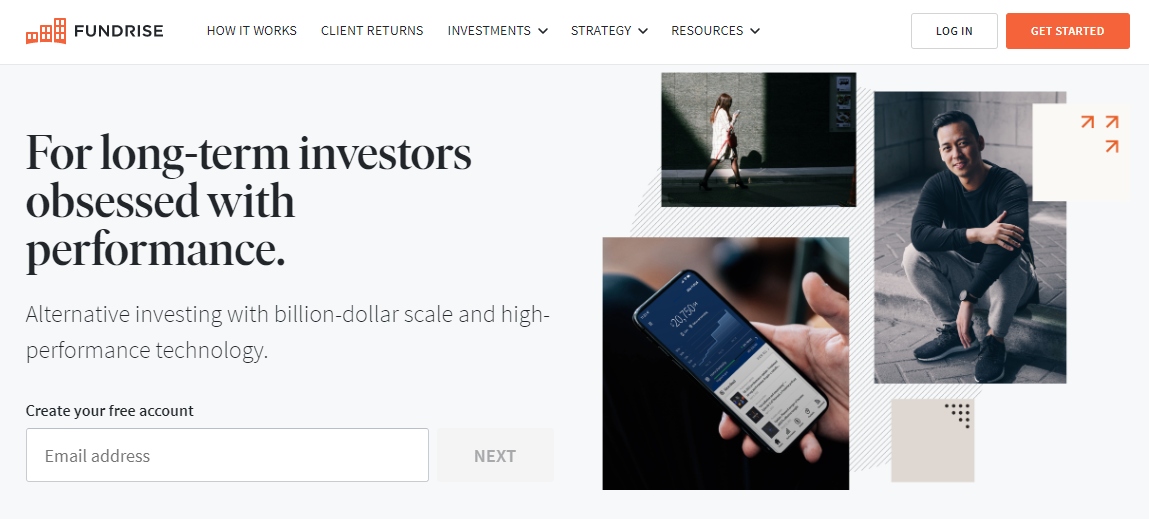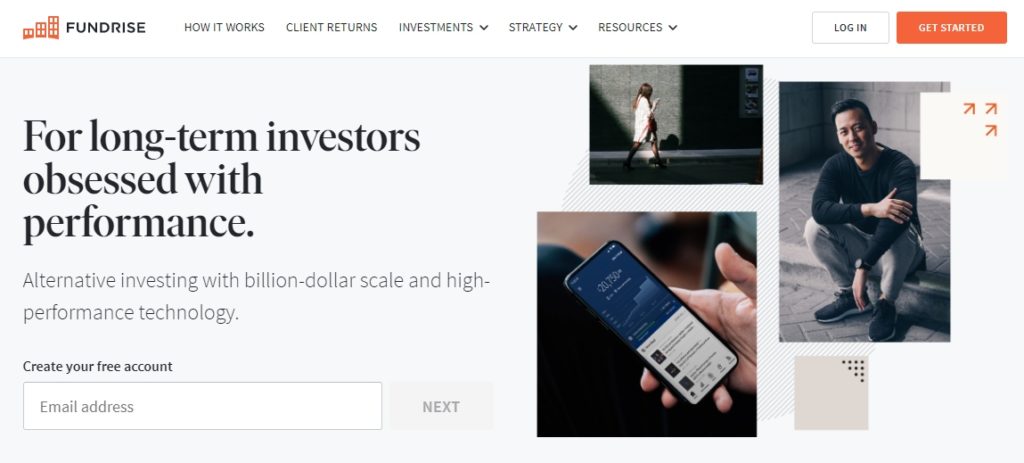 Many crowdfunding platforms allow you to earn extra cash by investing in real estate. Some of my favorites include:
Arrived: This platform allows you to invest in rental properties for as low as $100. You can also diversify your investments to reduce risks and increase profit. With Arrived, you'll receive rental payments every three months.
Fundrise: You can invest as little as $10 on Fundrise. With $1000, you have the chance to gain more profit.
Yield Street: This is another crowdfunding company you can use to flip your money. It allows you access to alternative investments to build a passive income. The holding period ranges from 3 months to 4 years. You'll receive payment either monthly or quarterly.
2. Invest in Stocks and ETFs
Investing in stocks is another way to flip $1000 dollars and create a new passive income stream for yourself.
You can buy stocks, hold them for a period, and then resell them at a profit. You can also flip them immediately. Your investment strategy entirely depends on you.
You can diversify your portfolio by exploring other investment avenues like mutual funds, bonds, or ETFs. This increases potential returns on your investment.
You can trade for free through your bank. Alternatively, there are many commission-free brokers you could work with, especially if you're new to stock marketing.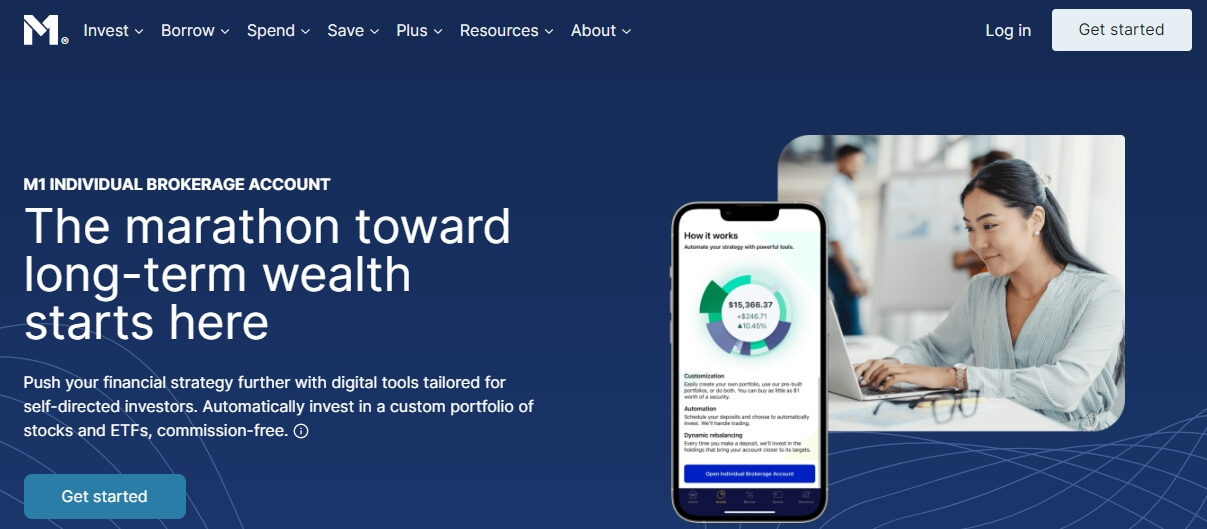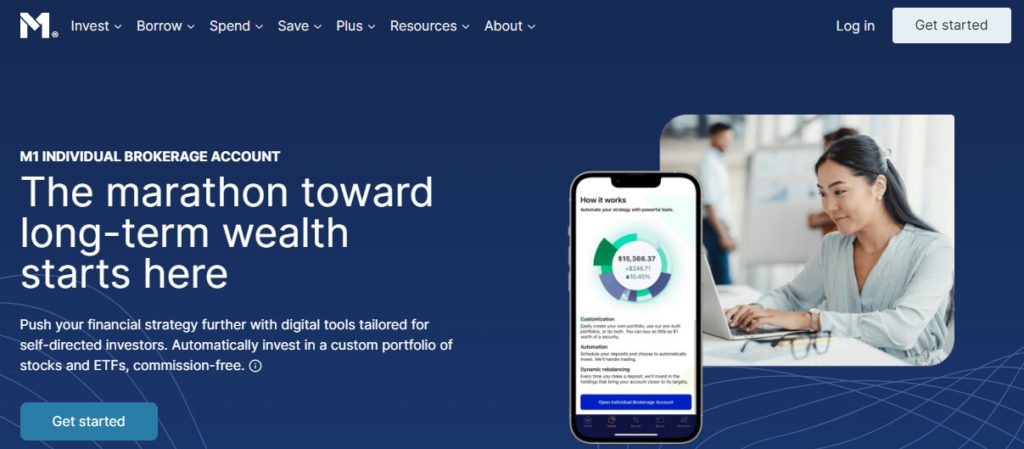 Here are some of the best platforms to use:
M1 Finance: Allows you to seamlessly borrow, spend, invest, and save within a single online space.
Betterment: This platform eliminates manual reinvesting, saving you time and effort. It is an excellent platform if you're looking to invest in stocks.
You need to conduct intensive research before investing to ensure you get a good deal. Don't assume that well-known companies offer the best investment deals.
Also, don't invest all your money in a single stock. Diversify to lower your risk.
3. Stake Cryptocurrency
Staking crypto is another great way to flip 1000 dollars. Here's how it works:
Purchase different cryptocurrencies through a reputable exchange platform like Coinbase.
Stake or lend out your crypto holdings and earn interest on them. You can do this through platforms like Nexo.
Get your interest in the form of cryptocurrencies or USDC.
From there, you can sell your holdings if you so wish.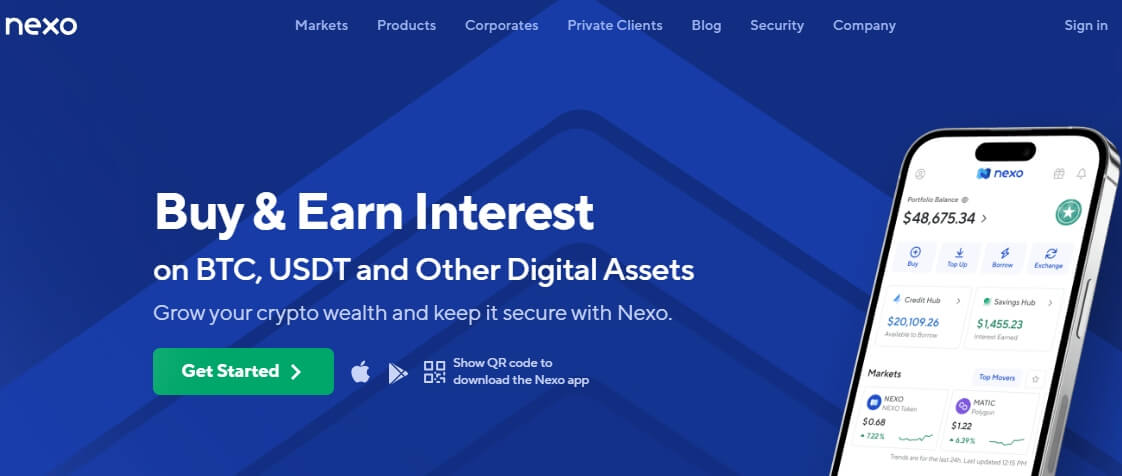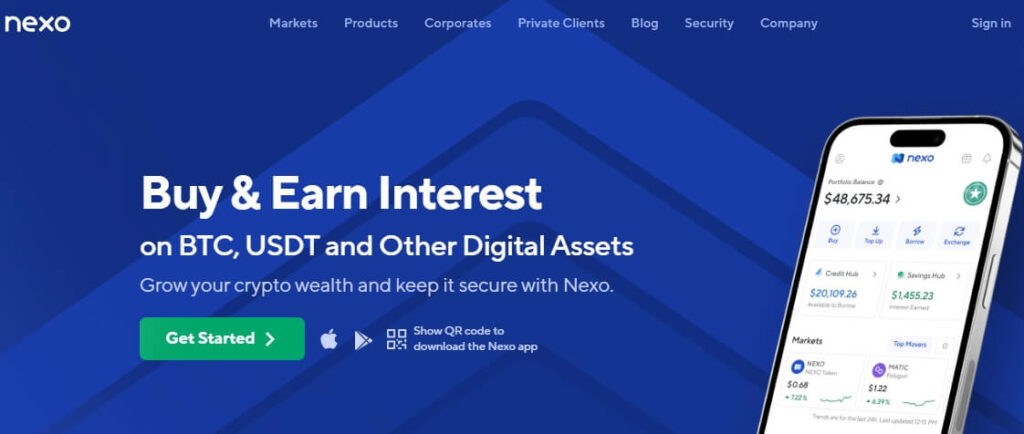 The world of cryptocurrency offers numerous opportunities and is constantly evolving. It's therefore important to research as much as possible to avoid making poor uninformed choices. 
You should also gauge your risk tolerance level to determine if it's the best venture. Of utmost importance is being educated on the investment options available.
If you're conversant with cryptocurrency, it's a great way to make your money work for you. 
4. Rent Things Out
It's possible to flip $1000 dollars by renting out your assets. You could buy something worth $1000 and then earn a steady income from letting people hire it.
You could rent out many things, beginning with things you already own. Here are some of the popular items to rent out for money:
Cars
Trucks through Fetch Truck Rental
Music equipment
Photography equipment
Tools
Storage space
The most conventional thing to rent out is property. You can rent out your home to earn income every month. If you have an extra room, rent it out on Airbnb.
You can also rent extra storage space on platforms like Neighbor.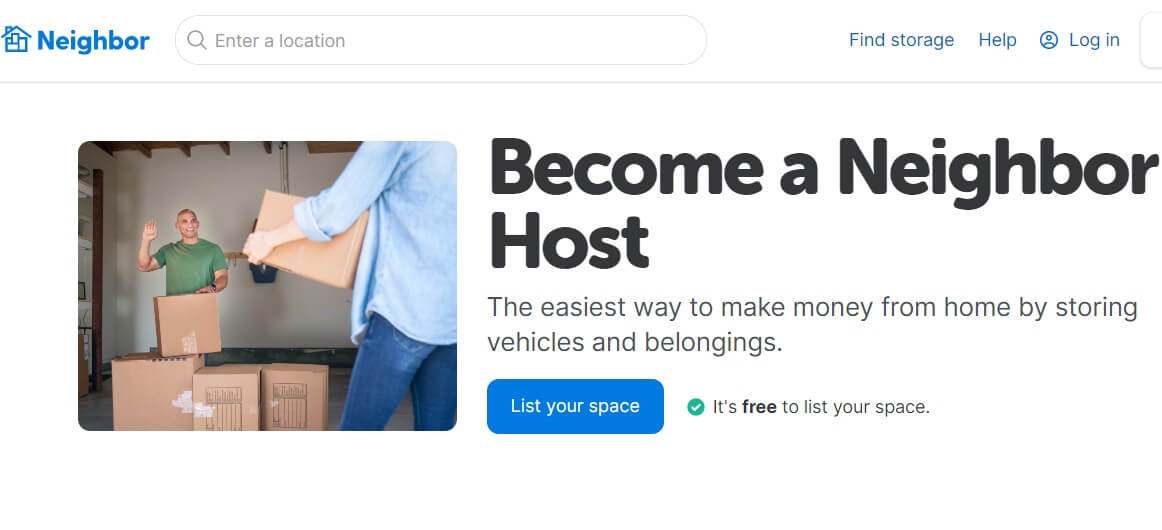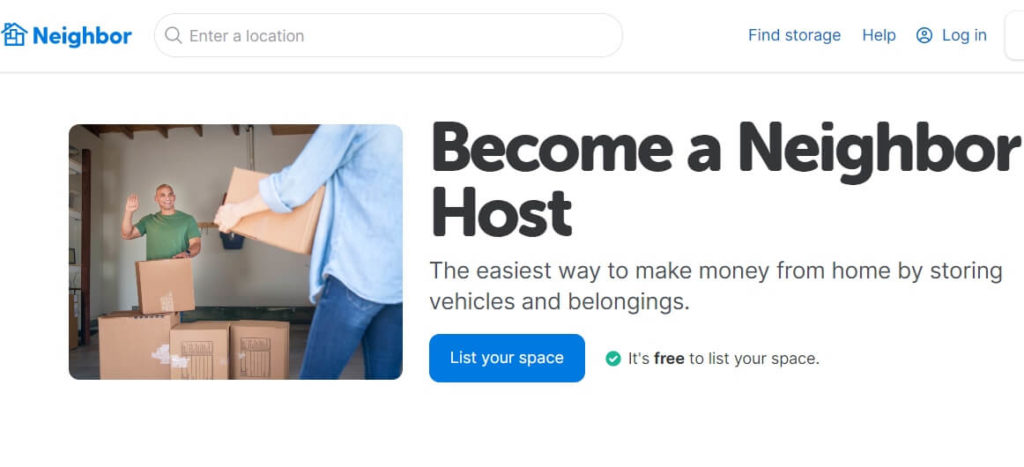 If you have an extra car, consider renting it out on Turo. You can earn more than $430 per month on this platform.
Fat Llama is another excellent platform to rent out your stuff. You only need to list your items on the website and wait for interested people to contact you. You can list almost anything on the platform. Borrowers are also verified, so it's safe to use. 
Ensure you add clear photos of the items and catchy descriptions to your listings. Also, ensure you respond promptly to interested renters.
5. Buy and Sell Collectibles
Buying and selling collectible collections like Pokemon cards, Yugioh cards, and Funko Pops is an excellent way to make extra cash. You can easily flip $1,000 dollars this way.
You can acquire collectibles starting at a price point as low as $10 and sell them for $100 or more. Since you have $1000, you can purchase several collectibles and earn even more when you resell them.
Selling to passionate fans who appreciate the significance and worth of the collectibles can help you achieve the best returns on your investments.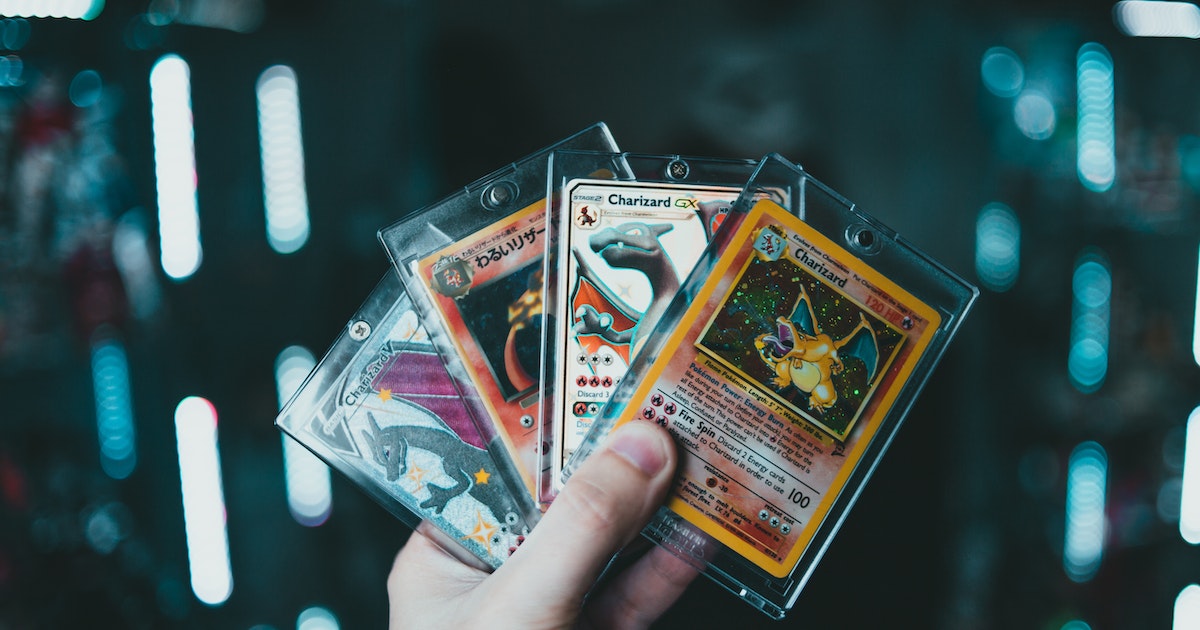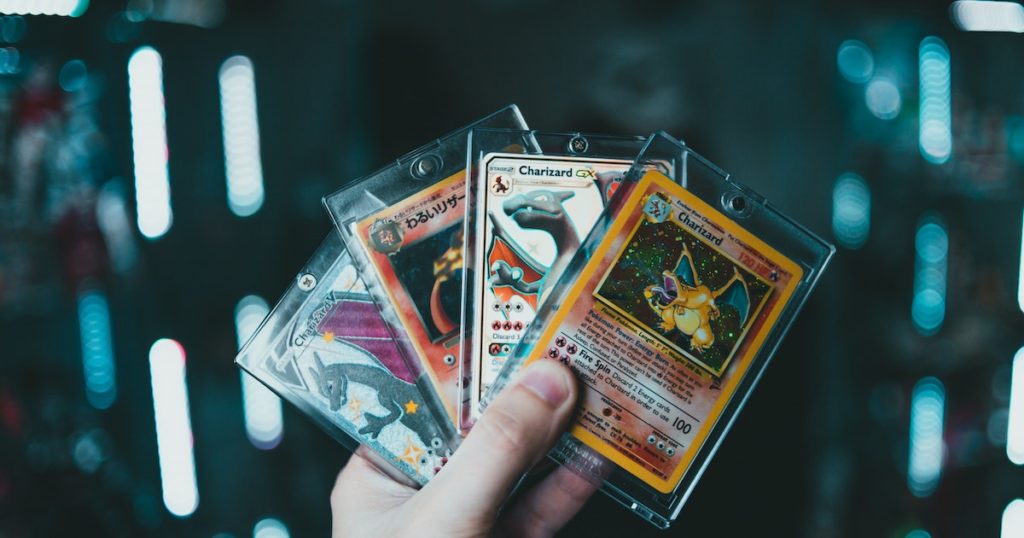 It's essential to possess knowledge of the category of collectibles you're flipping. Relying on market hype and speculation may lead to misjudgment and lower profits.
This expertise can increase your market competitive advantage and chances of making successful flips.
You can buy collectibles at low prices at garage sales and online. Once you purchase them, you can flip them online on platforms like eBay and Mercari. If you want to sell locally, try finding a buyer on Facebook Marketplace.
Extra Reading: The Best Places to Sell Bulk Pokemon Cards
6. Flip Physical Items
Buying, renovating, and then reselling items at a higher price is one of the easiest ways to flip money fast. You can buy stuff from local pawn shops, thrift stores, garage sales, and online platforms, then resell them at a profit.
You can also sell stuff that you no longer use. If you're still looking for ways to flip $1000, try venturing into this idea.
There are many items you could flip. They include:
Analyzing trends to determine the best products to flip at a particular instance is important. Generally, there are some categories of products that are well-suited for resale. They include:
High-demand items
Limited editions
Items with fluctuating prices
New items
You can resell the products on platforms like Amazon, eBay, Mercari, and Facebook Marketplace.
7. Flip Digital Items
Another way to flip 1000 dollars quickly is by flipping digital assets like domain names, websites, and non-fungible tokens (NFTs).
You can build a website from scratch and then sell it to make money. You can also purchase an existing one and then resell it at a profit.
Flippa or Empire Flippers are some of the best platforms to flip websites. Once you purchase the website, you can improve it by applying to new affiliate programs or increasing traffic to the site.
Increasing the income of the site will increase the profit it can fetch.
With domain names, it's imperative to conduct ample research to find the most desirable ones that people are willing to pay a lot for.
The process is straightforward because you don't need to do anything to improve the domain name. Find domain names to flip on Namecheap.
NFTs, on the other hand, are a challenging venture. This is because their prices are highly volatile and speculative.
The risk involved is that your NFT may become worthless, in which case you may lose your money. However, if you're lucky and conversant with the market, you may double your $1000 investment.
8. Flip Land
One of the most convenient ways of flipping money is by flipping land. It's an excellent method to invest $1000 in the long term.
You'll need to purchase a piece of land expected to increase in value. Once you buy the land, you hold it for a period before reselling it for a profit.
Note that it may take time for the land's value to increase. The value depends on factors such as the location and size of the land. Consider this as you make your investment.
The best part about this method is that you're almost sure to profit from reselling the land because land value always appreciates.
If you're looking for a way to flip $1000 in the long term, this is one of your best options. You can invest in pieces of land through platforms like Acre Trader.
9. Amazon FBA
The Fulfillment by Amazon (FBA) program is one of the most popular ways to make money with Amazon. 
Amazon FBA works this way. You send your inventory to Amazon warehouses worldwide. Once orders come in, Amazon handles packing and shipping.
The shipping is fast and convenient for customers. It may encourage them to shop from you again and build your reputation as a good seller. It's an effective way to scale up your flipping business.
You'll need to pay some fees for the Amazon FBA service, but it's worth it in the long run. The costs depend on the size and weight of the product being shipped.
10. Retail Arbitrage
Retail arbitrage is a popular money flipping method of purchasing and reselling discounted products online.
You can buy discounted items from stores like Walmart, Kohl's, and Home Depot and resell them on platforms like Amazon or eBay.
It's important to find out which products are easy to flip to ensure the success of your business. You can search for high-demand home goods that people use daily.
Like any other business, there are risks involved. Your items may need to sell faster to recover your starting capital in time. They may also sell poorly. However, it's a great way to flip $1000 dollars.
If you want to start a business, this is an excellent option because it's convenient. You can work full-time from home.
Extra Reading: How To Flip $500
11. Start an Online Business
This may not be considered a conventional approach to flipping $1000, but it's a great way to invest your money and generate consistent returns.
An example of an online business you can venture into is starting a blog. You can earn money on your blog through advertisements and sponsored content. 
You can also make money through affiliate marketing, offering paid subscriptions, and selling e-books.
Growing a blog will take some time, but you must be willing to do the work and be patient. Once you improve the worth of the blog, you can sell it.
It's important to discover your niche to specialize in one particular area. This will help you gain expertise in the field and improve your blog.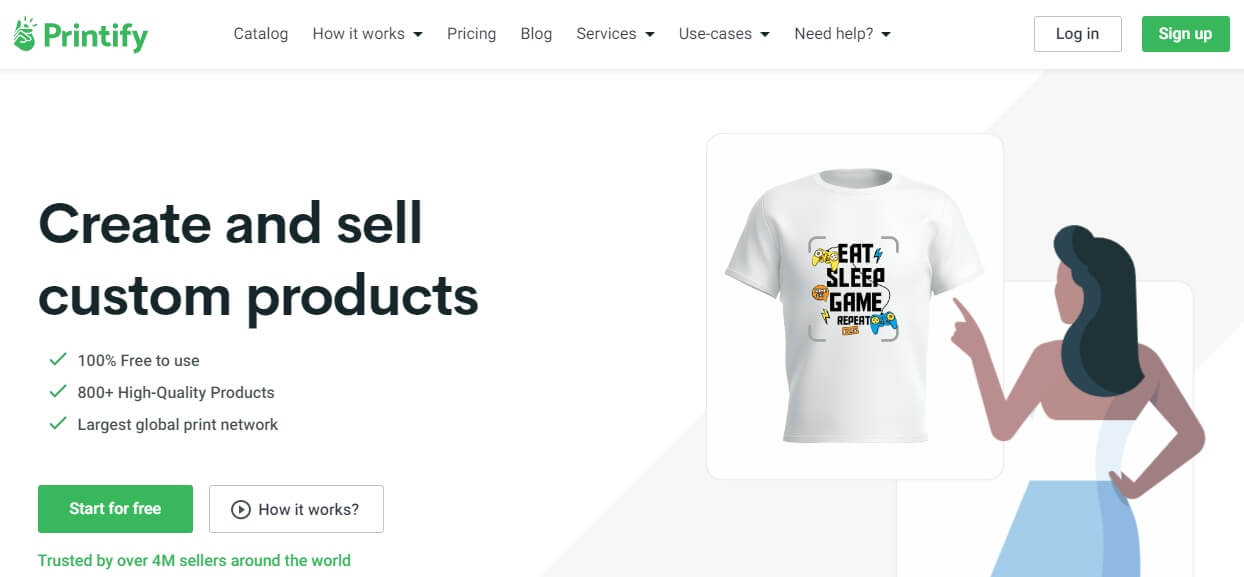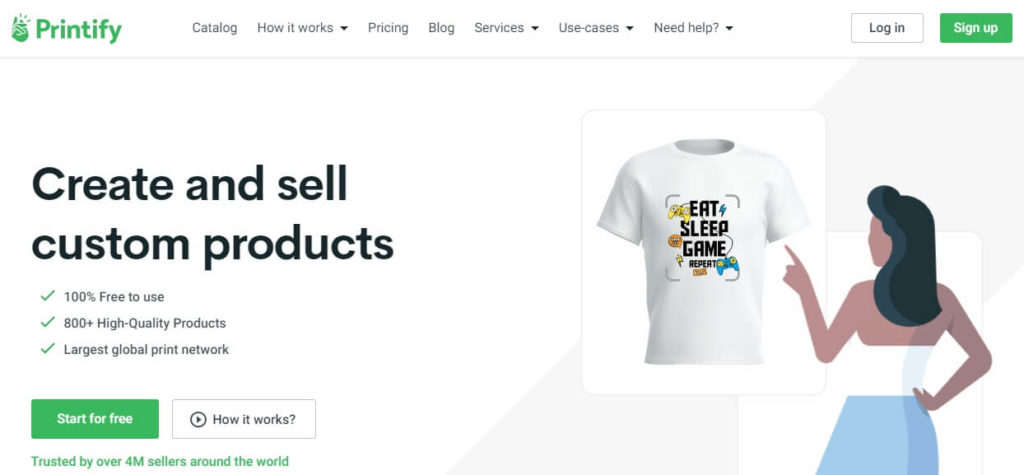 Print on Demand is another business you can venture into to make money online. It involves partnering with a manufacturer to supply customized products to consumers.
One perk of this job is that you don't have to worry about storage since you don't hold inventory. All you need to do is upload your graphic designs online.
When an order comes in, you send it to the manufacturer, who then produces and ships the items to the customers.
This venture is easy to start and an excellent way to flip $1000 dollars fast. You can sell the products on platforms like Shopify and Etsy. Printify is a good platform to start a Print on Demand business.
You must determine what you should sell and strategies to grow your brand. It's okay to start small and grow over time.
If you're a graphic design enthusiast, this is among the best options for flipping $1000.
12. Sell Courses Online
Consider using your knowledge and skills if you're looking for ways to flip 1000 dollars. The demand for online courses has increased since people prefer to study at home.
You can create online courses in your subjects of expertise and sell them to other people who're looking to learn or improve the skill. You can sell your online courses to platforms like Udemy.
One advantage of this flipping method is that online courses take less time to create, are relatively affordable, and don't involve shipping costs.
Another perk is that once you create a course, you can sell it for a long time without recreating it. Selling courses online is, therefore, a great way to make money on autopilot.
The profitability of your course depends on factors like:
Your level of expertise
The content
Market size
Size of audience
Your marketing skills
This is an excellent side hustle if you like reading or teaching and are proficient in a subject. You shouldn't have trouble delivering if you're passionate about a topic.
If you want to earn more, keep up with trends and find ways of improving your course over time.
13. Resell Clothing Online
Buying and reselling clothes online is one of the most popular businesses today. The profitability of your venture depends on the kind of clothes you resell and how you do it.
Designer clothes and well-known brands are great investment options since they'll likely move quickly. You can also sell trendy clothes or everyday clothing like T-shirts.
Find clothes to sell on online platforms like Mercari, Depop, and Poshmark. You can also visit thrift stores.
Alternatively, you can sell clothes you no longer wear. This is an excellent opportunity to earn quick cash while decluttering your closet.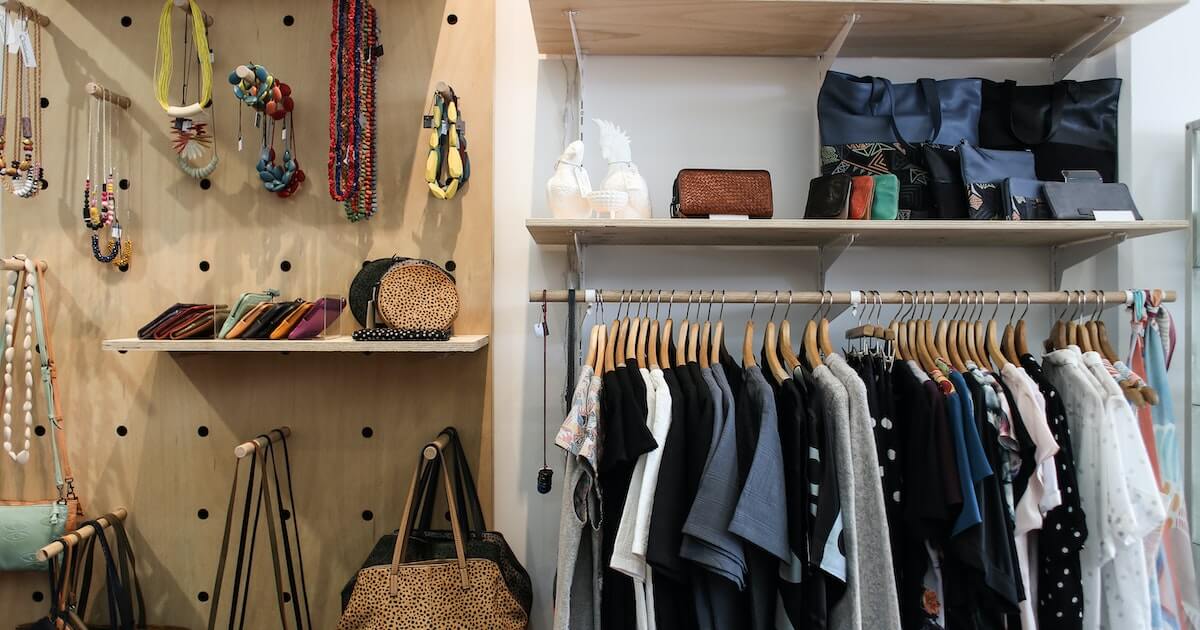 With clothing, there are plenty of platforms you can use to resell. They include:
Mercari: This is a great platform where you can sell virtually anything, including clothing.
Depop: This is perfect for unique, trendy thrift clothes.
Poshmark: This is one of the most popular places to sell clothes, watches, and shoes.
OfferUp: This platform allows you to sell your clothes online and locally. 
SidelineSwap: This is a great option if you intend to major in the sale of sportswear.
Selling online isn't your only option. You can also sell your clothes locally. Find local buyers on websites like Facebook Marketplace. The advantage here is that you don't cater to shipping costs.
You can also host garage sales, start a thrift shop, or sell to people you know.
Frequently Asked Questions
How Can I Double $1000 Fast?
One of the best ways to turn $1000 to $2000 fast is retail arbitrage. You can invest your $1000 into high-demand items then resell them at a profit.
Your success depends on what you decide to sell. If you pick fast-moving, popular products, you'll double your investment amount in no time.
How Can I Turn $1000 to $5000 in a Month?
Starting an online business can turn $1000 into $5000 in a month. You can sell your products and build your brand.
It's a great way to earn monthly income and gain $5000 from an investment of $1000.
However, you'll need to put in enough effort to build your brand and your business to earn five times the investment.
Final Thoughts
There are plenty of ways to flip $1000 dollars fast. Consider investing in land or renting out assets for passive income. If you want something to keep you busy, start an online business like a blog or an online store.
If you delve into stocks and crypto, ensure you get enough information on the market and trading strategies to avoid suffering losses.
Now that you know how to flip 1000 dollars, invest in one of the ventures above and move one step closer to financial freedom.
Want more ways to make money fast? Check out: