How To Make $1000 a Week With Uber Eats (2023 Guide!)
Updated on October 12, 2023
This post may contain affiliate links which means that sproutinue.com may make a small commission at no extra cost to you. We only promote products that we love and feel will benefit our readers. Please read our Disclosure Policy for more information.
If you're considering delivering with Uber Eats or are already driving for the gig app, you probably want to make the most money from the side hustle. That's why I wrote this post on how to make $1000 a week with Uber Eats.
While making $1000 a week may seem like an ambitious goal, the Uber Eats tips and tricks I'll share below will show you how to maximize your earnings as a delivery driver.
And if you implement most of these hacks, you'll make even more than $1k weekly. So, let's get to it!
Looking for other high-paying side hustles? Try out:
Arrived – Invest at least $100 and earn quarterly dividends from rental properties!
Transcribe Anywhere – Join the free workshop and learn how to get paid to transcribe!
How To Make $1000 a Week With Uber Eats
Your earning potential with Uber Eats depends on several factors, including the demand in your market and how much you earn in tips. Assuming you make $18 per hour on average, you'd have to work 55 hours a week to reach the $1000 target.
However, with strategies like working efficiently, managing expenses, and maximizing tips, you can hit the target in less time.
With gigs like Uber Eats, you're the boss, so your earning potential depends on your efficiency as a gig worker. You have the flexibility to choose when and how much you work.
Since Uber Eats is a popular food delivery platform, there's decent demand in most areas. So, if you're willing to put in the work, making $1000 a week with Uber Eats won't be too difficult.
Here are 15 tips on how to make $1000 a week with Uber Eats.
1. Work in Busy Markets
Working in a high-demand Uber Eats market is one of the best ways to boost your earnings on the platform.
Uber Eats markets differ, so hitting your $ 1,000-a-week target may be easier if you drive in high-demand areas.
In most cases, the areas with high demand are those with a large population and many businesses that provide food delivery services. These areas have more customers, which translates to more orders, so you get more deliveries.
You can strategically position yourself in these areas to see if it significantly increases your Uber Eats orders.
2. Choose the Best Times To Do Uber Eats
You must also be strategic about your work hours to make $1000 a week with Uber Eats.
The best time to do Uber Eats peak is typically around mealtimes when there's a great need for food delivery services and, therefore, more orders.
Try logging in to the app during peak hours to maximize the number of orders you fulfill. The peak hours are typically 11 a.m. to 2 p.m. for the lunchtime rush and 5 p.m. to 9:30 p.m. for the dinnertime rush.
While you can expect orders throughout the day, working during peak hours means you don't have to wait too long between orders.
Peak hours can differ from one area to another, depending on the demographic. Take time to understand patterns in your market. For example, if you deliver in a busy college town, you may make deliveries late at night.
3. Provide Great Customer Service
As an Uber Eats driver, you keep 100% of customer tips, so you can significantly boost your earnings by providing excellent customer service.
You can do this by being professional and friendly to the customers and ensuring their meals arrive on time and hot.
Communication is key. Ask the client about particular instructions or preferences when picking up the order. You should also ask for clarification if there's a need for replacements to avoid messing up the order.
Communicating when there are delays at the restaurant will also help prepare the customer for a later delivery than expected.
Ensure you follow the customer's instructions, and always inquire beforehand where to leave the food during delivery.
Anything you can do to increase your tips will significantly increase your earning potential.
4. Take Advantage of Surge Pricing
Another Uber Eats hack to make $1000 a week is to look out for surge pricing. Surge pricing occurs typically when Uber Eats has increased demand and few drivers in an area.
Uber Eats increases the prices to incentivize drivers to go to the area to deliver. This way, you make more per delivery.
The food delivery platform doesn't notify you in advance about surge pricing, so you must be on the lookout in the app. The driver app highlights all the areas in your city with surge pricing.
If you're within the area, you'll see requests for orders with delivery surge pricing. You can make about $5 extra per order with surge pricing.
You can take advantage of increased prices by hanging near popular restaurants and working during peak hours.
Always be alert on the Uber Eats driver app and look for surge pricing.
5. Work During Weekends and Holidays
If you want to make $1000 a week with Uber Eats, consider working on weekends and holidays. These are typically the times with the highest order volumes and surge pricing, so you can boost your earnings significantly.
No matter where you deliver, weekend nights are the most popular for dining out. People are going out and ordering food deliveries late at night.
Friends get together for parties and order takeout, and this is an excellent opportunity for you to cash in.
Schedule your delivery times during the weekend in the early to late evenings, and you should see a significant increase in your order volumes.
Orders tend to increase during holidays and major events as well, so make sure you take advantage of these peak times.
6. Understand Your Market
Uber Eats markets are different, so you should take some time to understand your market.
For example, areas with bars and nightclubs have late-night surges, which can be an excellent opportunity to maximize your earnings.
Knowing your area and the customers well makes it easier to strategize and attain your $1,000 weekly target.
Like most gig economy apps, Uber Eats is flexible, so you can work whenever you want. Try to arrange your schedule around the busiest times in your market.
Working late at night, for instance, is a great way to maximize surge prices and potentially earn great tips.
Aside from the area, you should know the customers. If you notice an area has tight-budget customers who tip poorly, move to a different area.
Find areas in your city where customers are more generous with their tips so you're compensated well for your effort.
7. Be Selective About Your Orders
It might be tempting to take every order that comes your way, but the truth is that some orders are not worth your time. It's important to know which orders to accept and, more importantly, which ones to cancel.
Uber Eats allows you to cancel orders, so you shouldn't worry about deactivation. You can cancel orders, provided you have not picked them up.
If you find yourself at a restaurant or drive-thru with a long queue, you can cancel the order and move on to the next delivery. Your earnings will increase more from the additional deliveries you'll make instead of waiting in line.
With time, you'll know the restaurants with long wait times, so you can avoid accepting orders from these restaurants.
However, use the cancellation feature with caution, as too many cancellations are one of the risk factors for Uber Eats deactivation.
8. Track Your Earnings and Expenses
As an Uber Eats driver, you're an independent contractor, which is like running a small business. As such, you should treat your side hustle as a business and make business-minded decisions.
For instance, you should keep track of your earnings and expenses to determine whether you're making profits. Remember, Uber Eats doesn't pay for gas or other expenses, which can significantly affect your profits.
It's important to keep track of your mileage and other business-related expenses to take advantage of any tax breaks come tax season.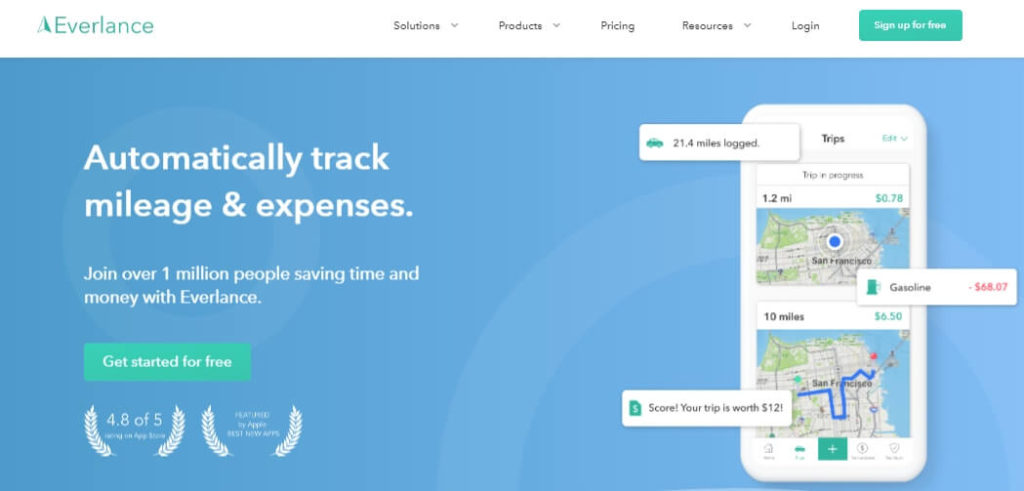 Some of the expenses you may incur include:
Gas
Vehicle maintenance
Vehicle insurance
Car loans
Car rental costs
Uber's commission
Keeping track of these expenses will give you a clearer picture of how much you're truly making and if the side hustle is profitable enough for you.
Additionally, you can deduct some of these expenses when filing taxes to lower your taxable income.
For more information about which expenses are deductible, you should talk to a tax professional.
9. Try Different Markets
The truth is, even with effort, sometimes some factors are out of your control. For instance, there could be low order volumes in your area, and there isn't much you can do about that.
If you notice that hitting the $1,000 weekly target in your area will be a challenge due to low order volumes, you should try other markets.
For drivers in big cities and downtown areas with busy business districts, demand shouldn't be a problem. However, if you live in the suburbs or a small town, you should test out different zones with a higher population or better restaurants in your area.
Some zones pay better than others due to the type and quality of restaurants, and you may also get higher tips.
This hack is worth trying if you're not having any luck in your current location.
10. Use Multiple Gig Apps
Making $1000 a week with Uber Eats alone may be challenging for some people. It's easier to maximize your earnings when you're using multiple platforms.
Here are some of the top driving apps that you can use alongside Uber Eats:
If you're looking for platforms with a wider variety of side hustles that don't necessarily include delivery, you should try apps like TaskRabbit or Steady.
11. Increase Your Working Hours
If you're still wondering how to make $1000 a week with Uber Eats, it goes without saying that you may need to increase your working hours significantly.
More working hours means more deliveries, which translates to more earnings. Fortunately, you can choose whichever hours work best for you.
While Uber Eats is a flexible side hustle where you work on your schedule, the number of orders depends on the time of day, so keep this in mind when selecting your working hours.
You may not want to start working between 7 a.m. and 10 a.m., as most people don't typically order food that early.
12. Consider Using a Bike
If you live in an area with a lot of traffic, consider using a bike to make deliveries. It will help you deliver more orders in a short period.
Bikes are faster than cars since you don't have to wait in traffic, and this is a great idea if you make deliveries within a small radius.
Given the rising cost of gas, using a bike is also an excellent hack for minimizing your expenses. Fuel cost is one of the most significant expenses for any delivery driver.
If possible, try switching to a bike to see if it improves your delivery time and earnings.
13. Take Advantage of Incentive Programs
Like most gig economy platforms, Uber Eats regularly runs boost promotions, especially when there are large events in an area that drive up the demand for drivers.
During these promotions, the base pay increases by double or triple. This is a great way to make a lot of money quickly. There are generally advance notices of these promotions, so look out for them in the Uber Eats app.
Another way to capitalize on Uber Eats promotions is to refer friends to drive for the platform.
Uber Eats gives bonuses to both you and the person you referred to sign up. You can find your referral code in the app, which you'll share with friends and family if they want to join the platform.
You can even share the code on your social media posts or blog if you're a blogger.
Every time someone clicks on your link and joins Uber Eats as a driver, you earn a referral bonus. As such, the more people you refer, the more you make.
14. Save on Gas and Other Expenses
As mentioned earlier, gas and other vehicle-related expenses can significantly affect your earnings, so one way to maximize your pay is to reduce your operating costs.
One of the ways to minimize your gas costs and other expenses is to use reward apps that give you perks for spending.
Gas reward apps typically offer discounts and other cashback incentives that help you save on your expenses.
Here are some of the top gas reward apps you can sign up for:
Receipt Hog
CoinOut
ReceiptPal
Each app has unique features, so you should explore them to see which works best for you.
While these apps can help you save money on gas and other expenses, carefully read the terms and conditions for any limitations or fees.
15. Set Daily Goals for Yourself
Making $1000 a week with Uber Eats may seem intimidating initially, but you can break it down into more manageable daily goals.
When you know how much you need to make in a day, it's easier to plan efficiently and develop strategies like delivering at peak times and taking advantage of surge pricing.
Additionally, it's easier to remain motivated to make more money with the platform when you have a goal.
To set a daily goal, divide $1000 by the number of days you want to work, and then divide that by the number of hours you'd have to work to achieve the amount.
This way, you can determine whether it will work with your current schedule or if you may need to increase your working hours.
Is It Possible to Make $1000 a Week With Uber Eats?
According to salary review sites like Indeed, the average Uber Eats delivery driver salary in the United States is $24.22 per hour. This means that to hit the $1,000 target, you must work approximately 42 hours a week.
Uber Eats drivers on Reddit also agree that making $1000 a week is possible, provided you're selective about your orders and deliver at the right time in the right places.
Some Uber Eats drivers make more than $1000 a week, and they share their tips. It's important to be part of online groups and communities where you can learn from other drivers.
Pros and Cons of Working for Uber Eats
If you're on the fence about driving for Uber Eats, looking at the pros and cons will help you make an informed decision.
Pros:
Uber Eats has a decent earning potential
You have the flexibility of creating your work schedule
It's relatively easy to join and get started
You keep 100% of customer tips
It's a great way to make money on the side
Cons:
You pay for all expenses
Your income fluctuates based on factors like location, demand, and competition
Quicker vehicle depreciation and general wear and tear
Potential safety risks when delivering at night in unfamiliar neighborhoods
Frequently Asked Questions
What Are the Busiest Cities for Uber Eats?
The busiest cities for Uber Eats, according to Statista, are:
Miami
Atlanta
Washington DC
Dallas-Fort Worth
New York City
Boston
Houston
Chicago
Phoenix
Philadelphia
Is Driving for Uber Eats Worth It?
Uber Eats delivery drivers make up to $24 an hour and work on their schedule, so most agree that it's one of the best food delivery services to work for.
Whether Uber Eats is worth it comes down to your preferences and goals. If you're looking for a flexible side hustle with a decent earning potential, then it's worth it.
How Much Do Uber Eats Drivers Make Per Delivery?
The amount Uber Eats drivers make per delivery varies significantly based on factors like the pay structure, the time of day, and their location.
The total amount for a delivery factors in the base pay, distance pay, whether surge pricing is applicable, and customer tips.
How Do I Get More Trips on Uber Eats?
The best way to get more trips on Uber Eats is to choose high-demand areas and work during peak hours. Understanding your market can help you develop effective strategies that help you get more orders and maximize your earnings.
Can You Make $300 a Day With Uber Eats?
While making $300 a day with Uber Eats is possible, consistently hitting this target can be challenging because it depends on several factors.
Your earning potential depends on factors like market demand and location, which may be out of your control.
Can You Make $2000 a Week With Uber Eats?
Making $2000 a week with Uber Eats may be unrealistic for most drivers. While it's theoretically possible, it'd require a combination of time commitment, strategic planning, and favorable circumstances.
Final Thoughts
Now that you've learned how to make $1000 a week with Uber Eats, you shouldn't have a problem maximizing your income on the platform.
Gig economy apps are a great way to supplement your day job and can be juggled with other responsibilities like school or parenting.
Combining some of the strategies shared in this guide will help you significantly increase your Uber Eats earnings.
Want other lucrative side hustle ideas? Check out these posts: