11 Best Ways to Invest $10 and Earn Daily in 2023
Updated on August 13, 2023
This post may contain affiliate links which means that sproutinue.com may make a small commission at no extra cost to you. We only promote products that we love and feel will benefit our readers. Please read our Disclosure Policy for more information.
Investing can seem like an uphill task, especially if you're a beginner. There's also a common stereotype that only wealthy people can make investments.
Contrary to popular opinion, you can begin your investment journey with as little as $10. If you're wondering how, this post is for you. In this article, I'll delve into the 11 best ways to invest $10 and earn daily.
Whether you're looking to supplement your income or establish a financial safety cushion for your future, you'll find these methods helpful. 
Want to make money fast? Try out these sites:
YouGov – Get paid to share your opinion!
SayMore – Share your thoughts and get gift cards to popular stores!
The Best Ways to Invest $10 and Earn Daily
Are you a beginner investor looking for ways to improve your financial standing? There are plenty of ways to make your money work for you, even with a modest amount like $10.
However, do your due diligence to determine the best investment path depending on your risk tolerance, investing objectives, and timeframe.
Here are some of the best ways to invest $10 and earn daily returns:
1. Invest in Crowdfunded Real Estate
Traditionally, property investment has been expensive since it involves purchasing an entire property. However, crowdfunding platforms have revolutionized the same, making it possible to invest in real estate with as little as $10.
Generally, crowdfunding platforms pool funds from several investors and then use the money to purchase and maintain income-generating properties.
Investing with a crowdfunding real estate company involves purchasing shares of a property. You then receive rental income when the property appreciates.
Fundrise is an excellent crowdfunding platform to use if you wish to invest in real estate. You can get started in the following simple steps:
Create a free Fundrise account
Choose to make a one-time or recurring investment
Link your bank account
Choose the type of investment portfolio suited to your needs
Invest at least $10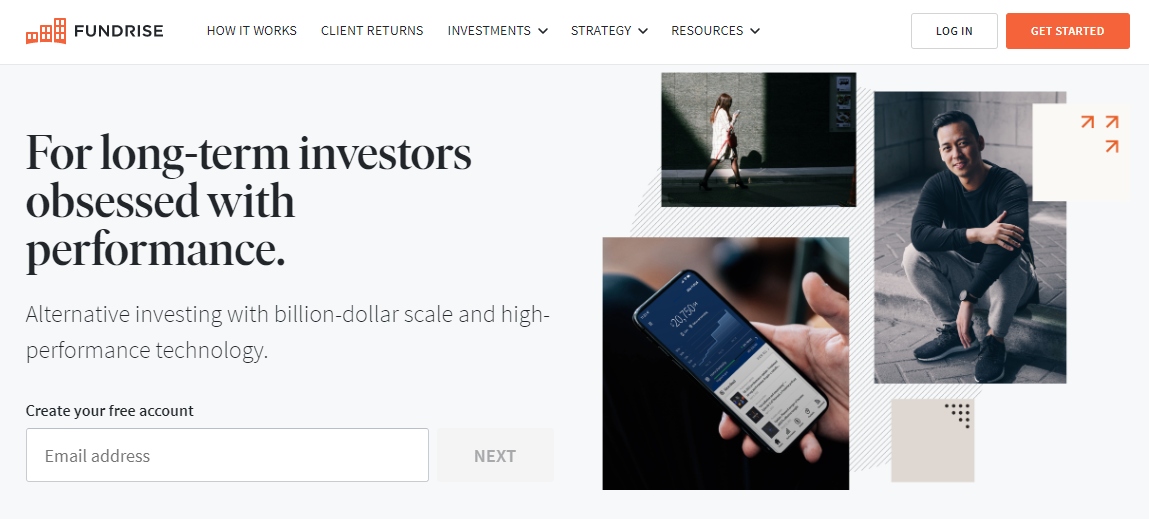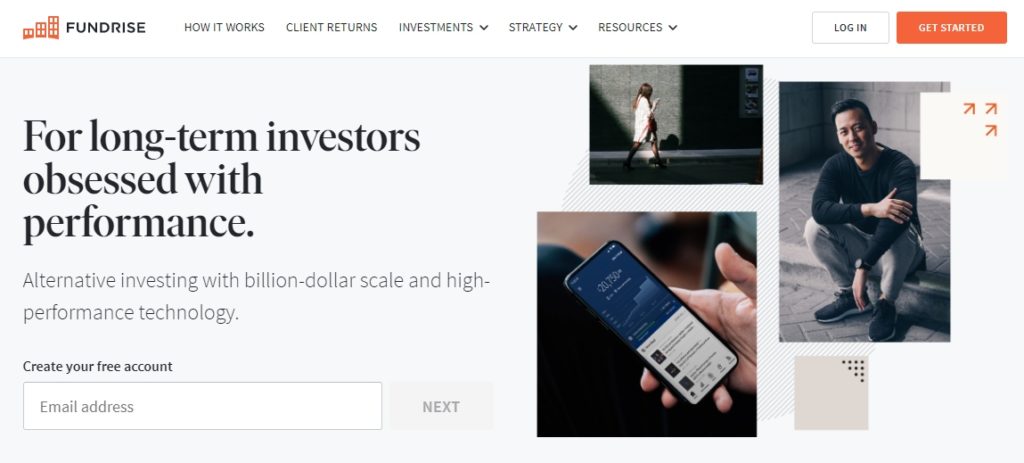 Once you set up your account, wait for the money to come in every quarter. The best part about Fundrise is it offers various real estate options, from office spaces to housing units.
Their diverse options make diversifying your portfolio, spreading the risks, and making more cash easy.
Fundrise charges a 1% fee to manage your investment portfolio. That is a 0.15% annual investment fee and a 0.85% annual asset management fee.
Arrived is another great option if you can meet its minimum requirement of $100. Like Fundrise, Arrived allows you to diversify your investments by investing in different assets.
While real estate crowdfunding companies are a great way to make money on autopilot, you must relinquish control over your property shares since the platform handles everything.
It's, therefore, not an excellent option if you want complete control over your investments.
2. Round Up Your Spare Change with Acorns
An alternative way to invest $10 and earn daily is by rounding up your spare change with micro-investing platforms like Acorns.
For instance, if you purchase an item at $3.50, Acorns automatically rounds up the amount to $4.00 and saves the extra $0.50 for you.
Once your savings accumulate to $5, Acorns automatically invests it into exchange-traded funds (ETFs) that align with your financial goals and risk tolerance.
While this may seem like a small amount initially, consistency is vital since the amount accumulates and generates higher returns over time. You can also make recurring investments from as low as $5 at your chosen frequency.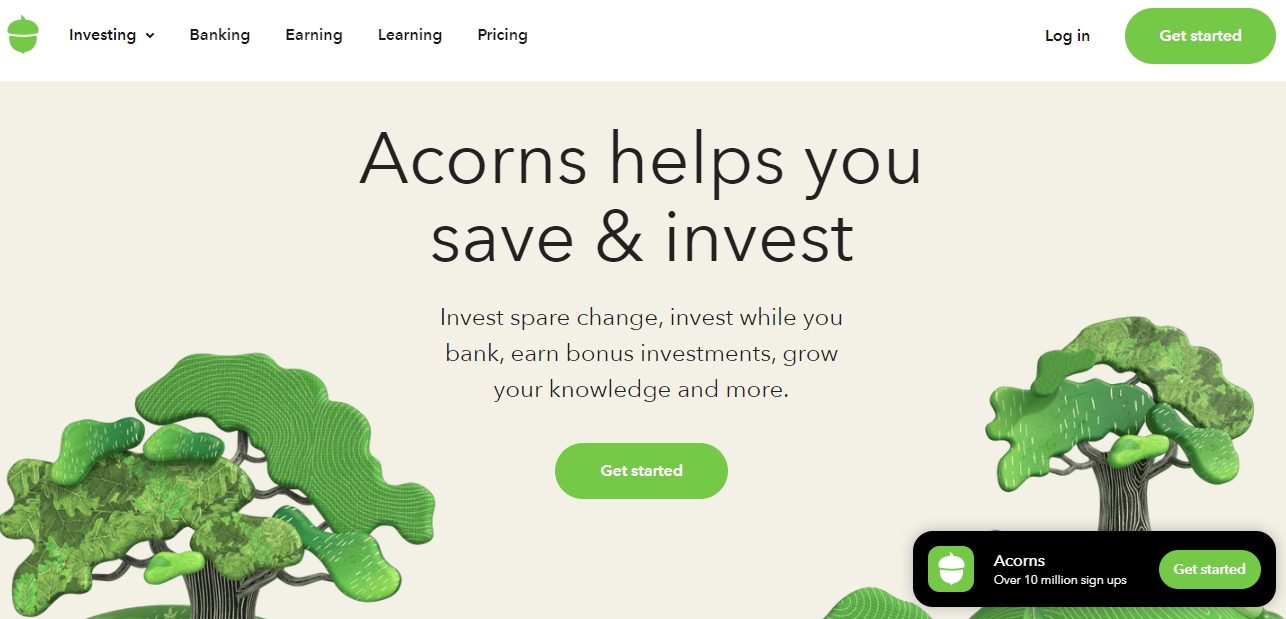 Sign up on Acorns and link your bank to get started.
Like any other investment platform, Acorns requires that you pay subscription fees. Here's a breakdown of the subscription tiers and costs:
Acorns Personal: $3/month
Acorns Personal Plus: $5/ month
Acorns Premium: $9/month
Other micro-investing apps worth exploring include M1 Finance and Stash.
Stash automatically saves and invests your money on your terms at a fee of $3 or $9, depending on your tier. It also allows you to earn up to 3% stock-based cashback when subscribing to popular streaming services like Netflix, Hulu, or Spotify.
The advantage of M1 Finance over these platforms is that it charges zero fees for standard platform use. However, their minimum investment is $100.
Another way to invest $10 and earn daily rewards is through fractional shares. Generally, fractional shares are portions of stocks.
In the past, fractional shares occurred during stock splits or mergers. But now, brokers make purchasing your money's worth of shares possible regardless of the company's share price.
This way, even as a small investor, you can invest in big companies with as little as $1. The advantage of this is that you can diversify your investment portfolio at a lower cost.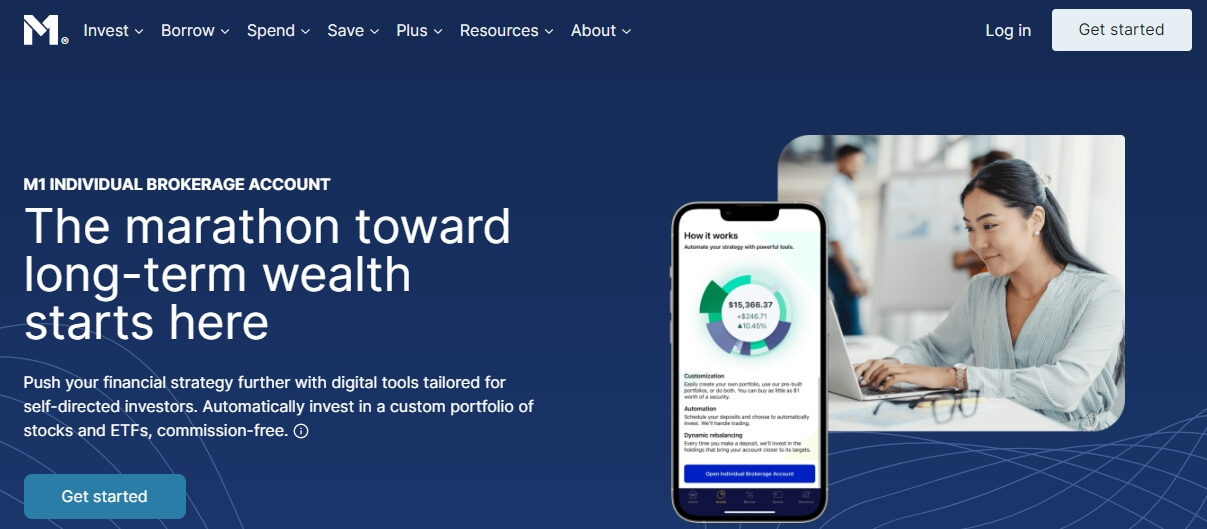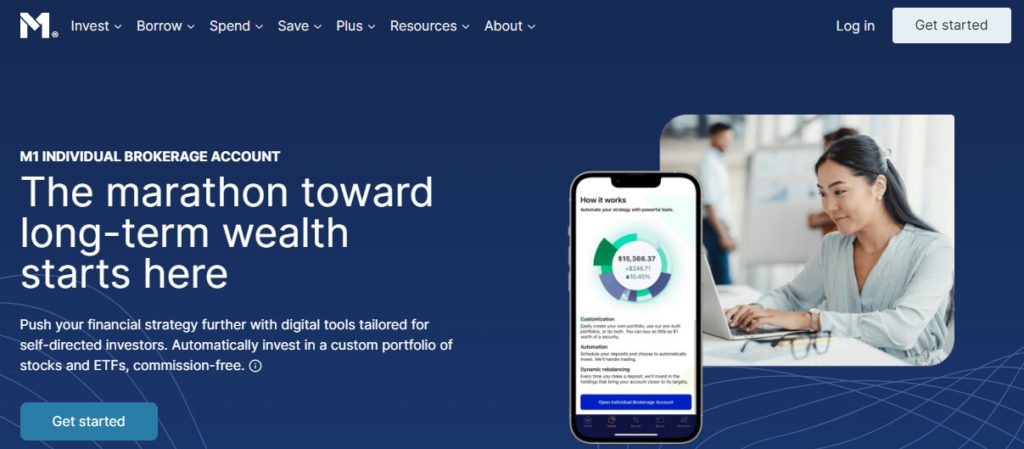 Some popular brokers that offer fractional shares include the following:
The disadvantage presented by fractional shares is the temptation to invest in too many companies simultaneously. This would lead to a build-up of excessive brokerage fees.
Therefore, speaking to a financial advisor is crucial in making well-informed investment decisions.
4. Day Trade Stocks
Day trading entails buying and selling stocks within the same day to earn a profit.
Generally, it's a strategy to maximize profit when stock prices fluctuate. This venture has a considerable risk of losing more than you earn since it's based purely on speculation.
Having good knowledge of the stock market will give you an upper hand. You can familiarize yourself with the venture by paper trading or finding a mentor.
Also, investing money you don't mind losing is a good strategy. Check out Schwab and Robinhood if you're interested in active day trading.
While day trading may be an excellent opportunity to make quick money in one day, I wouldn't recommend it if you have a low-risk tolerance.
5. Invest in Cryptocurrency
Cryptocurrency is an alternative strategy to investing $10 and earning a daily passive income.
Highly rated platforms like Nexo allow you to conveniently buy, sell, and swap over 500 crypto pairs at the best market price at zero fees.
Also, Nexo ensures your order is executed immediately, thus shielding you from rapid price fluctuations.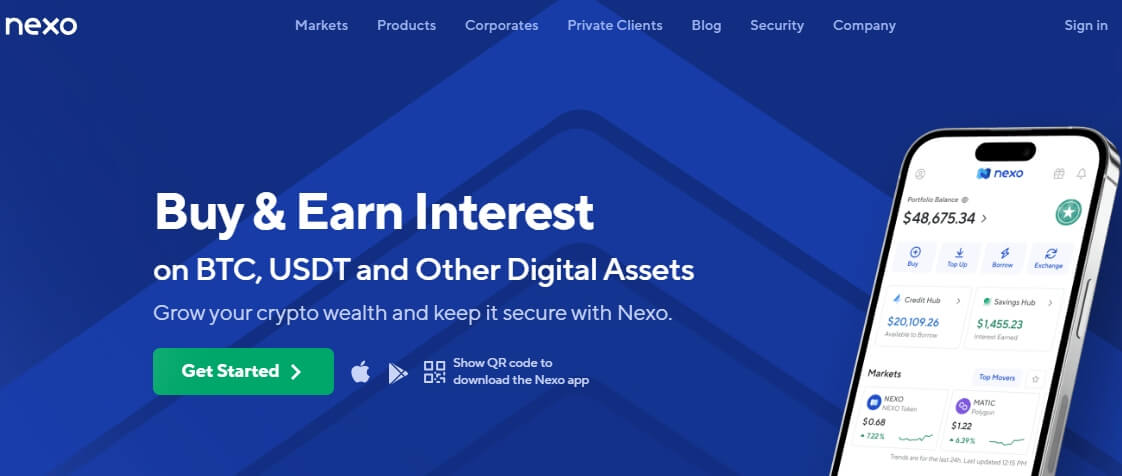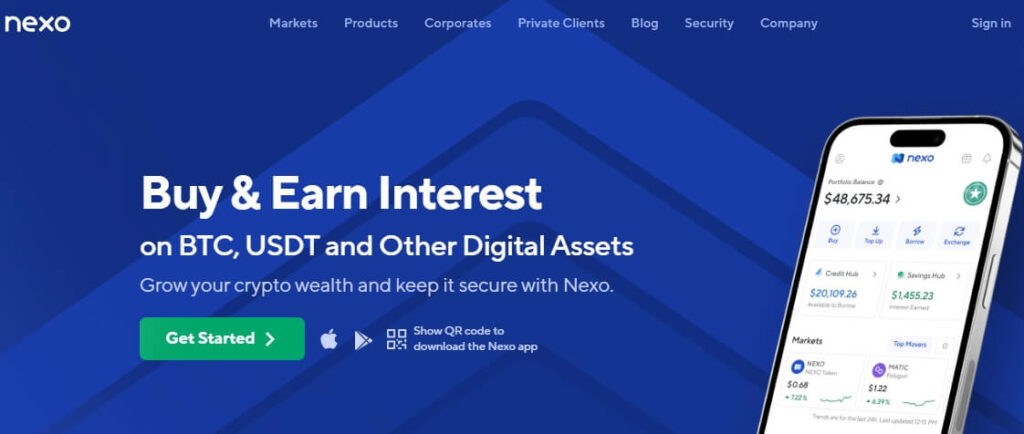 You can also buy crypto and move them into Nexo's crypto interest account. Such an account earns about 16% annual interest. Technically, your interest compounds daily, so it's a great way to earn daily returns on your investment.
Like any other investment strategy, crypto isn't without risks. Cryptocurrency is subject to rapid price fluctuations, which may not always work in your favor.
Also, there's a considerable risk of fraud since the government doesn't regulate the market. Understanding all possible risks is essential before investing time, money, and effort into cryptocurrency.
6. Invest in REITs
Real Estate Investment Trusts (REITs) mainly own and deal in income-generating commercial real estate.
REITs differ from real estate crowdfunding in that the former involves purchasing shares in a company that owns rental properties, while the latter involves buying the rental property shares.
However, they're similar in that both allow small and big investors alike into the world of real estate.
The upside of investing in REITs is the diversity of real estate assets it provides. A real estate investment trust will have numerous properties, spreading the risks and increasing profit.
Also, management is handled by a board of directors, making it one of the best investment options if you wish to earn passive income.
However, there may be better options than this if you wish to have more control over your investment.
You can purchase REIT shares through brokers like Fidelity, Trade Station, and TD Ameritrade.
7. Invest in ETFs, Mutual Funds, and Index Funds
Consider investing in exchange-traded funds, mutual funds, or index funds if you're still searching for ways to invest $10 and earn daily.
Before we delve into how to invest in these securities, let's understand what they are. ETFs expose you to different flexible assets, helping diversify your portfolio.
A mutual fund is a company that pools funds from investors and invests the pool in different assets, such as bonds and stocks.
Index funds mainly deal with market indexes. Some with all securities within a market index, while others deal in a portion of securities.
Usually, index funds and ETFs are low-cost since they're passive investments. On the other hand, mutual funds require active management, so you must pay broker fees.
Index funds and ETFs provide a more long-term investment than mutual funds since the latter is based on prevailing market conditions.
8. Invest in Fixed Income Investments
Putting your money in fixed-income investments is another excellent strategy to generate daily income.
As the name suggests, fixed-income investments pay you a fixed interest within a predetermined period. Upon maturity, your principal amount is paid back to you.
Some fixed-income investments include fixed-income ETFs and mutual funds. Additional fixed-income securities you can explore are:
Municipal bonds
Treasury bills
Certificates of deposits
Treasury notes
Fixed-income investments are relatively safer than other investment options like crypto and day trading. Therefore, they're excellent if you have a lower risk tolerance.
If you've invested in volatile options like stocks, investing in fixed-income securities can effectively spread the risk across your portfolio.
The disadvantage of making a small investment into fixed-income securities is the low returns. You'll have to lock the funds for an extended period to earn significant interest.
9. Open a High-Yield Savings Account
A high-yield savings account is an excellent way to invest $10 and earn daily since some pay as much as 10 to 12 times more than a typical savings account.
Essential factors to consider when opening a high-yield savings account include:
Platform fees
Interest rates
Initial deposit
Minimum balance
You can set up a high-yield savings account with a finance app like Current. The platform allows you to make passive income by offering a 4% APY on your savings.
Unlike other finance apps, Current charges zero monthly and annual fees. They also don't have any minimum deposit requirement, so it's a fantastic way to invest even a modest amount like $10.
Additionally, Current offers a $50 sign-up bonus when you join the platform. All you have to do is enter the code WELCOME50 after signing up and set up a qualifying direct deposit of at least $200 within the first 45 days.
You can also snag an extra $50 by inviting a friend. You'll receive your bonus once your friend meets the requirements above.
10. Peer-to-Peer Lending
Peer-to-peer lending is another way to invest $10 and make money daily. It involves lending money to people who pay you back with interest after a certain period.
Like any other investment plan, it's also associated with some risks. For instance, there's no guarantee that borrowers will repay your loan.
However, luck can make this investment profitable in the long run. Here are some P2P lending sites worth exploring:
Upstart
Prosper
SoFi
Kiva
Always do your due diligence before joining any P2P platform. Ensure the platform policies are favorable and there's some form of compensation in case a borrower defaults.
Also, ensure that your chosen platform verifies borrowers to minimize fraud.
11. Flip Items
The final way to invest $10 and earn money daily is by flipping items. Flipping involves purchasing an item and reselling it at a profit.
You can use your $10 to source for fast-moving profitable items from pawn shops, garage sales, flea markets, or online marketplaces.
Once you have the items, resell them on popular online selling platforms like eBay, Facebook Marketplace, and Mercari.
Selling online will require taking photos of your goods and making detailed listings to attract potential buyers. Online marketplaces are also associated with seller fees and shipping costs.
You can also sell your items locally in flea markets or by organizing a yard sale. Platforms like OfferUp and Facebook Marketplace also allow you to source for local buyers.
Flipping is among the best ways to invest money since the items you can resell are endless, ranging from sneakers to domain names. You can profit well by investing enough time and effort into your venture.
Extra Reading: How To Flip Money
Tips for Investing $10 and Earning Daily
Now that you know the best ways to invest $10 and earn daily, here are some tips to help you maximize your income.
Do your due diligence: Every investment should be well thought through, whether small or big. Speak to a financial advisor to find the right investment plan depending on your goals. Also, research different finance platforms before settling on one. Ensure you compare fees and interest margins to land the best deal.
Be realistic: While investment is an excellent way to make money and secure your future, it's essential to be practical and avoid getting carried away. For instance, in the case of fractional shares, you may be tempted to invest in numerous places. This may be costly in the long run due to broker fees.
Be consistent: You must be consistent in your investment journey to yield substantial rewards, especially with a small amount like $10.
Make long-term investments: While $10 may seem too little to yield substantial earnings, making long-term plans may be a great strategy to grow your investment and maximize returns.
Final Thoughts
Now that you know it's possible to invest $10 and earn daily, I trust you're inspired to try one of the mentioned methods.
With the right investment plan and guidance, you should be able to grow your initial $10 investment to one with more significant returns.
Always do your due diligence and seek financial advice to avoid making the wrong moves.