11 Best Apps To Scan Barcodes for Money (2023)
Updated on November 28, 2023
This post may contain affiliate links which means that sproutinue.com may make a small commission at no extra cost to you. We only promote products that we love and feel will benefit our readers. Please read our Disclosure Policy for more information.
In today's digital age, turning your smartphone into a money-making tool is easier than ever. Cashback apps have revolutionized the way we shop and earn rewards.
Whether you're looking to save money while shopping or earn cash through scanning products, there are several apps that let you scan barcodes for money.
Read on to discover how these apps can put money back in your pocket with just a simple scan.
The Best Apps To Scan Barcodes for Money
If you want to make money shopping for things you'd anyway, consider downloading barcode-scanning apps.
These apps pay you to scan barcodes or receipts as a way of doing market research. Provided that you have a smartphone, you can scan products for rewards like gift cards and real cash.
Scanning barcodes for money is by no means a way to get rich but an excellent way to make money with your phone. And the best part is that you can stack multiple reward apps to earn even more.
1. Fetch Rewards
Fetch Rewards is one of the most popular reward apps that lets you scan barcodes for money.
With Fetch, you earn points for snapping receipts and uploading them to the app. You can redeem your points for gift cards to various stores.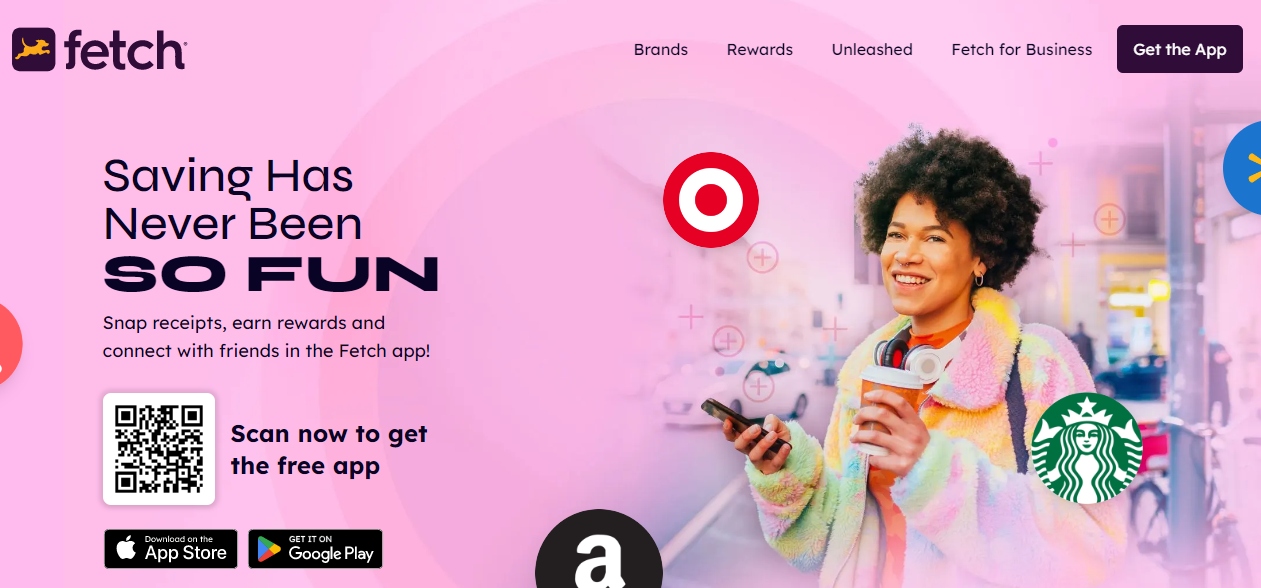 What I like about Fetch is that it partners with over 500 retailers, and you can shop offers with them. Some of the popular brands it works with include:
Pepsi
Chex
Beyond Meat
Huggies
General Mills
Suave
Tropicana
While apps like Fetch don't let you make money scanning barcodes but uploading receipts, it's a perfect way to earn quick bucks for everyday purchases. And if you use these Fetch Rewards hacks, you can effortlessly make more money.
You can download the Fetch app from the App Store or Google Play and start making money!
Extra Reading: Does Fetch Steal Credit Card Info?
2. NCP Mobile
Another app that lets you scan barcodes for money is the National Consumer Panel (NCP) Mobile. It will pay you to scan barcodes at the grocery store, at home, and anywhere else you shop.
To scan barcodes for money, all you have to do is download the NCP Mobile, scan barcodes of items you purchase, and provide other purchase details, too. You'll accumulate points redeemable for gift cards and various merchandise.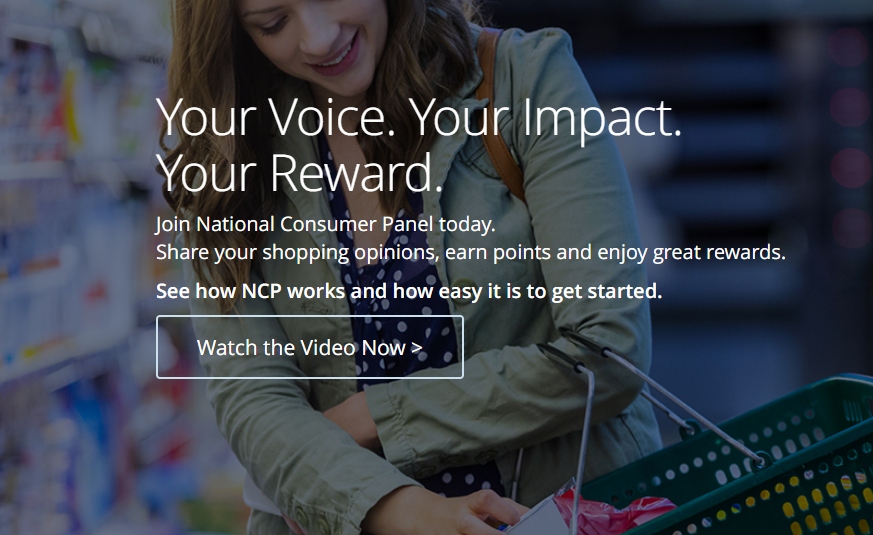 While you may not be able to scan every item you purchase, like fresh vegetables, NCP lets you enter these types of purchases in the "No Barcode" section
If you participate regularly in the panel, you'll earn automatic entries into NCP's sweepstakes and quarterly $5,000 cash giveaway.
Another way to earn rewards on NCP Mobile is by completing online surveys. Also, be on the lookout for NCP's special study invitations, which may earn you additional rewards if you participate.
3. Nielsen Homescan
If you're still looking for the best app that pays you to scan barcodes, try Nielsen Homescan.
The app is available for Android and iOS devices, and you can register if you live in the U.S., Canada, or Australia.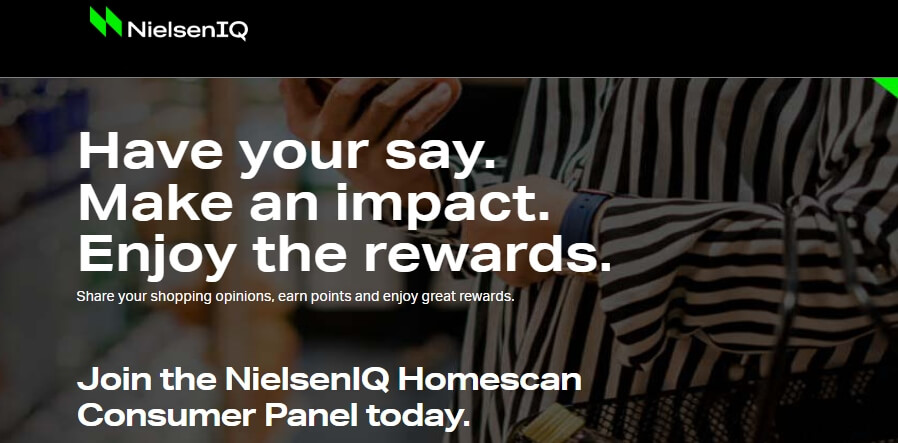 Nielsen is a market research company popularly known for TV ratings. This passive income app pays consumers to share their market data. However, Like NCP Mobile, Nielsen Homescan pays you to scan barcodes and share your shopping experiences.
For every week you participate, you can get entries into sweepstakes, where you can earn points redeemable for gift cards to top retailers and a wide variety of merchandise.
You can also earn additional reward points for participating in surveys and special programs. The more you participate, the more you earn!
4. Swagbucks
I've always used this popular GPT website to make money online in my free time. What I like about Swagbucks is that it lets you earn free Paypal cash and gift cards in various ways, including:
Answering online surveys
Shopping online
Watching videos
Searching the web
Reading emails
Referring friends
Trying out various offers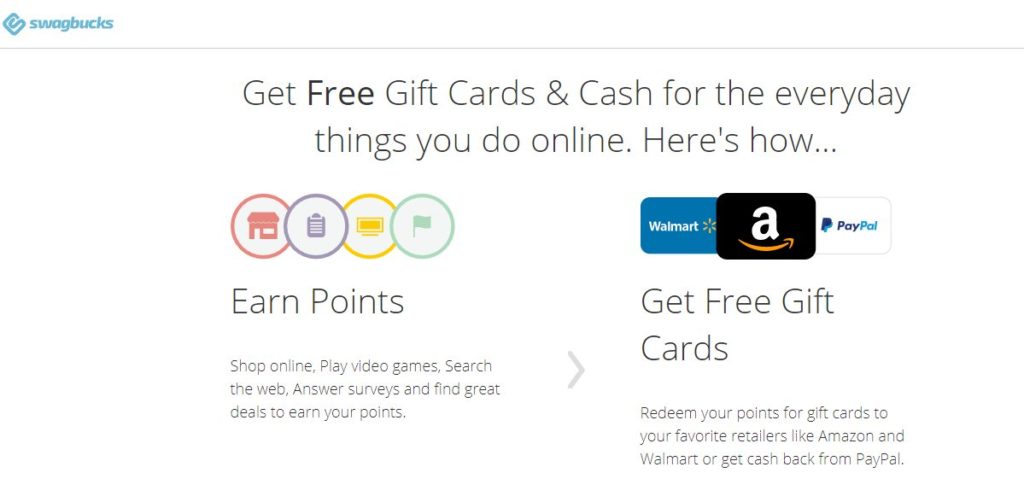 You can also make money by scanning receipts for your everyday purchases. You'll earn Swagbucks (SB) every time you upload receipts from:
Grocery stores
Drug stores
Home improvement stores
Warehouse club stores
Clothing stores
Fast food and casual dining restaurants
Once you hit the payout threshold, you can redeem your points for gift cards to Amazon and other popular retailers or PayPal cash. They even have a $5 sign up bonus, but sometimes, they offer $10 to new members.
5. Shopkick
You can also get paid to scan items with Shopkick. Apart from scanning barcodes, there are several ways to earn with this reward app, including:
Shopping online
Walking into participating stores
Linking your cards
Watching videos
Learning about new products
Referring friends
All you have to do is download the Shopkick app on Google Play or App Store and start earning kicks. You can redeem your kicks for gift cards or cash out via PayPal.
Apps like Shopkick won't earn you much, but these Shopkick cheats will help you score more kicks to increase your earning potential.
6. InboxDollars
Like Swagbucks, InboxDollars is another popular paid survey site that offers several ways to make money online.
With InboxDollars, you can earn money by scanning barcodes and completing several other tasks, including:
Taking surveys
Playing games
Shopping online
Reading emails
Grocery shopping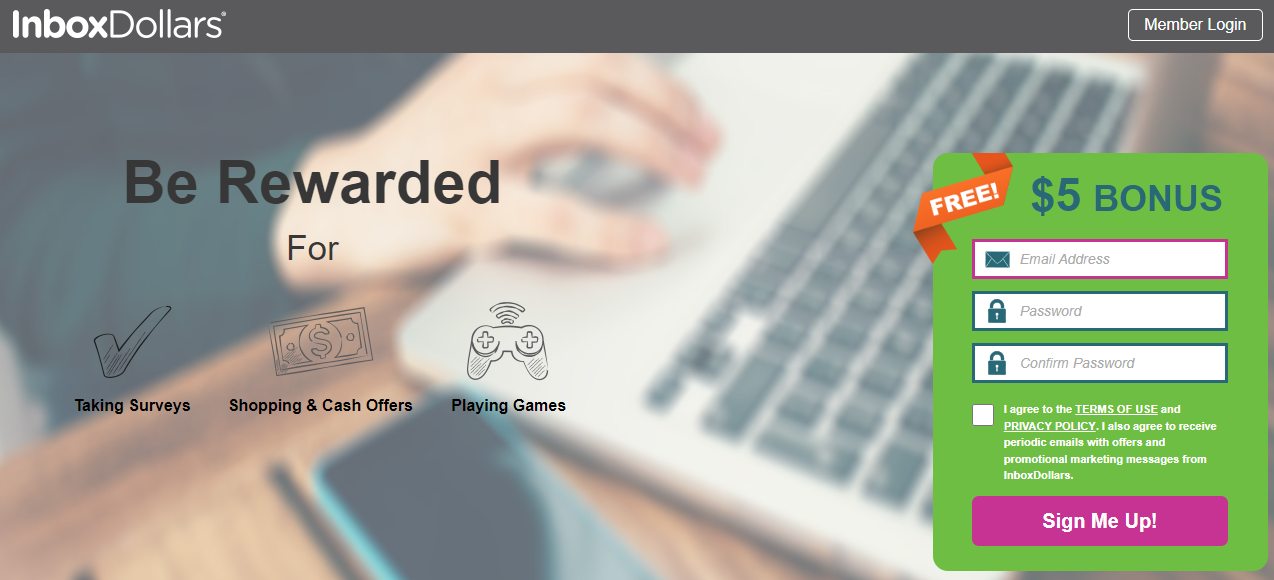 InboxDollars has been around for a while, but it recently introduced ScanSense barcode scanner. The scanner highlights stores where you can scan barcodes for money.
You'll earn $0.05 for every barcode you scan. While the amount is relatively low, it's a perfect way to get paid, especially if you visit these stores anyways.
When you sign up for InboxDollars, you'll earn a $5 welcome bonus. You can cash out your rewards for gift cards once you accumulate at least $10 or $15 for PayPal money.
7. Ibotta
Ibotta is a cashback app that lets you earn money back and save on purchases made at its participating retailers, including:
Home Depot
Best Buy
Sam's Club
Kohl's
Walmart
Chewy
Groupon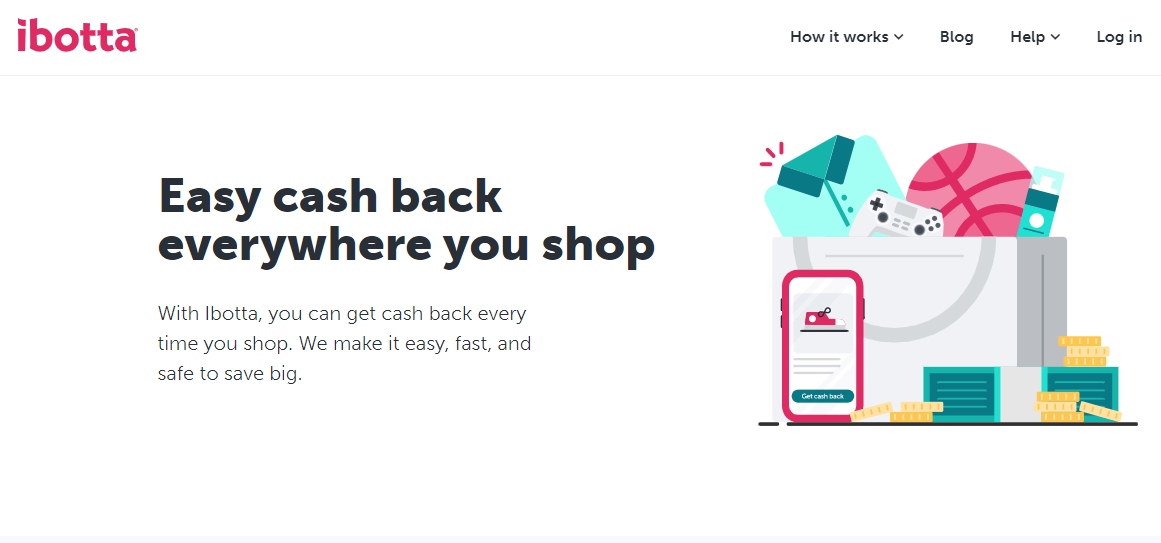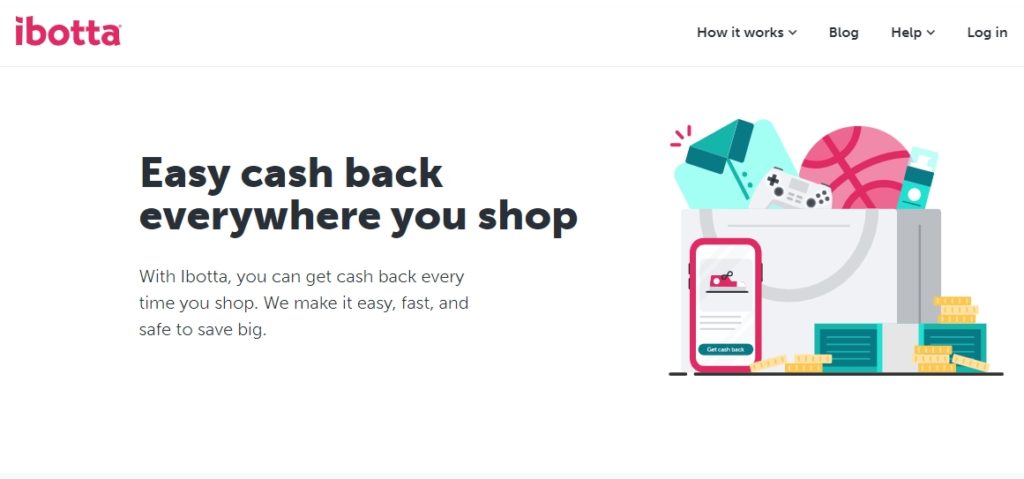 When you sign up for Ibotta and spend at least $30, you'll get $10 back. All you have to do is browse offers on the Ibotta app or shop at its participating retailers.
After shopping, take a picture of your receipts and upload them to the app. Ibotta will verify your purchases and credit your account with cash back.
You can also scan barcodes for money on Ibotta using the barcode scanner in the app. You'll need to scan the barcode if your receipt has a barcode printed on it. Otherwise, you just need to take a snap and upload it.
You can redeem your rewards for PayPal cash or gift cards to popular retailers.
Ibotta also has a Chrome extension that lets you find cashback offers, compare prices in real time, and set price drop alerts.
8. Target Circle
Target Circle is another app to scan barcodes for money.
It's a free loyalty program from Target that offers 1% cashback when you shop at Target, in-store or online. You can also get access to deals or 5% off a single purchase on your birthday.


To earn the 1% cash back on in-store purchases, you need to choose one of the following options:
Enter your phone number on the keypad at the checkout screen
Scan your Target Circle barcode in the Target App
Enter your receipt number from eligible in-store purchases within 7 days
You can redeem your rewards by applying them to a purchase (in-store or online). Keep in mind that Target Circle rewards will expire if you haven't earned or redeemed your earnings for one year.
9. Premise
Premise is a rewards app that pays you to complete simple microtasks in your city. So, it's a perfect app to get paid to scan barcodes.
There are several ways to make money on the Premise app, including:
Taking photos of buildings and store displays
Scanning barcodes of products
Confirming prices of specific products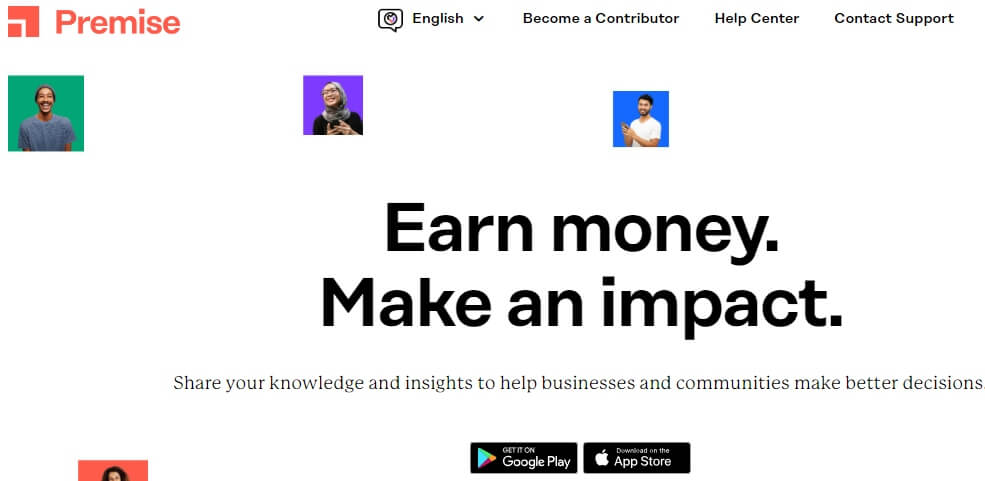 Once you've accumulated $10, you can cash out your earnings via PayPal, Bitcoin, or Payoneer. The exact minimum threshold to cash out varies depending on your country, as Premise is available virtually globally.
10. Amazon Shopper Panel
Another app to scan barcodes for money is the Amazon Shopper Panel. This invite-only program lets you snag free money by submitting receipts or completing short surveys.
Unlike other barcode scanning apps, Amazon Shopper Panel lets you upload 10 eligible receipts per month, where you'll earn $10. You can earn even more by answering surveys or enabling ad verification.
Since Amazon Shopper Panel is an invite-only, you can only download the app from the App Store or Google Play Store if you receive an invitation to join.
Another downside is that the app is only available to a limited number of customers in the US, the UK, Canada, France, Germany, and Spain.
11. Find a Grocery Store Job
One of the easiest ways to make money by scanning barcodes is finding a grocery store job.
So, if you're looking for a second job or a side hustle, this can be a perfect way to earn extra cash.
While most of these jobs pay a minimum wage or a few dollars more, you can earn a few extra bucks scanning barcodes.
For example, if you become an Instacart shopper, you'll mostly shop for groceries. With this driving gig that pays, you'll find opportunities to scan barcodes for money as you shop.
Tips for Making Money Scanning Barcodes
Scanning barcodes is one of the easiest ways to make a little extra money. But if you want to maximize your earnings doing it, here are some helpful tips:
Try out multiple apps: Trying out different apps will help you find the ones with the highest cashback rates. Consider those with a wide range of participating retailers.
Refer friends: Many cashback apps have referral programs where you can earn additional rewards for inviting friends to join the app. Take advantage of such programs to boost your earning potential.
Be realistic: Scanning barcodes won't replace your day job or make you rich. This side hustle will earn you $10 to $50 a month, which is a great way to make a few extra bucks on the side.
Only shop for things you need: You may be tempted to purchase things you don't even need to make money scanning barcodes. That's not worth it as you won't make much money.
Keep in mind expiration dates: Some apps to scan barcodes for money offer limited-time rewards. So, checking the expiration dates will help you not to miss out on any rewards.
Also Read: The Best $25 Sign Up Bonus Offers
Final Thoughts
Hopefully, my guide on the best apps to scan barcodes for money helps you earn cash effortlessly shopping for stuff you'd anyway.
While there are several barcode scanning apps, not all actually pay real money. So, these 13 are a great place to find apps that work best for you.
When choosing an app to scan products for rewards, consider your spending habits and the stores you often shop at.
Ideally, going for a cashback app that offers higher rates for scanning barcodes and those with a wide range of retailers is a good idea.
Looking for other ways to make money? Check out these posts: