15 Best Jobs That Pay $200 a Day Even Without a Degree
Updated on November 9, 2023
This post may contain affiliate links which means that sproutinue.com may make a small commission at no extra cost to you. We only promote products that we love and feel will benefit our readers. Please read our Disclosure Policy for more information.
When looking for a job, whether full-time or part-time to supplement your 9-5, it's essential to have an income goal to guide your search.
If you're looking for jobs that pay $200 a day, there are several options for you.
In this post, I'll cover 15 flexible jobs that make $200 in 24 hours to help narrow your search. And the best part is that these jobs don't require a degree, meaning there's something for everyone.
The Best Jobs That Pay $200 a Day
Some jobs I'll cover in this post require experience, while others do not. Other jobs will need upfront effort before making money and afterward become low-maintenance businesses.
So, you should choose a job based on your skill set, experience level, or what you're interested in.
Here are the top jobs that pay $200 a day:
1. Freelance Writing
Freelance writing is one of the best avenues to explore if you want to make $200 or more a day.
There are plenty of companies and blog owners looking for talented individuals who can craft content to meet their audience's needs.
If you enjoy writing and you have the necessary skills like research and typing speed, you can make $200 a day as a freelance writer.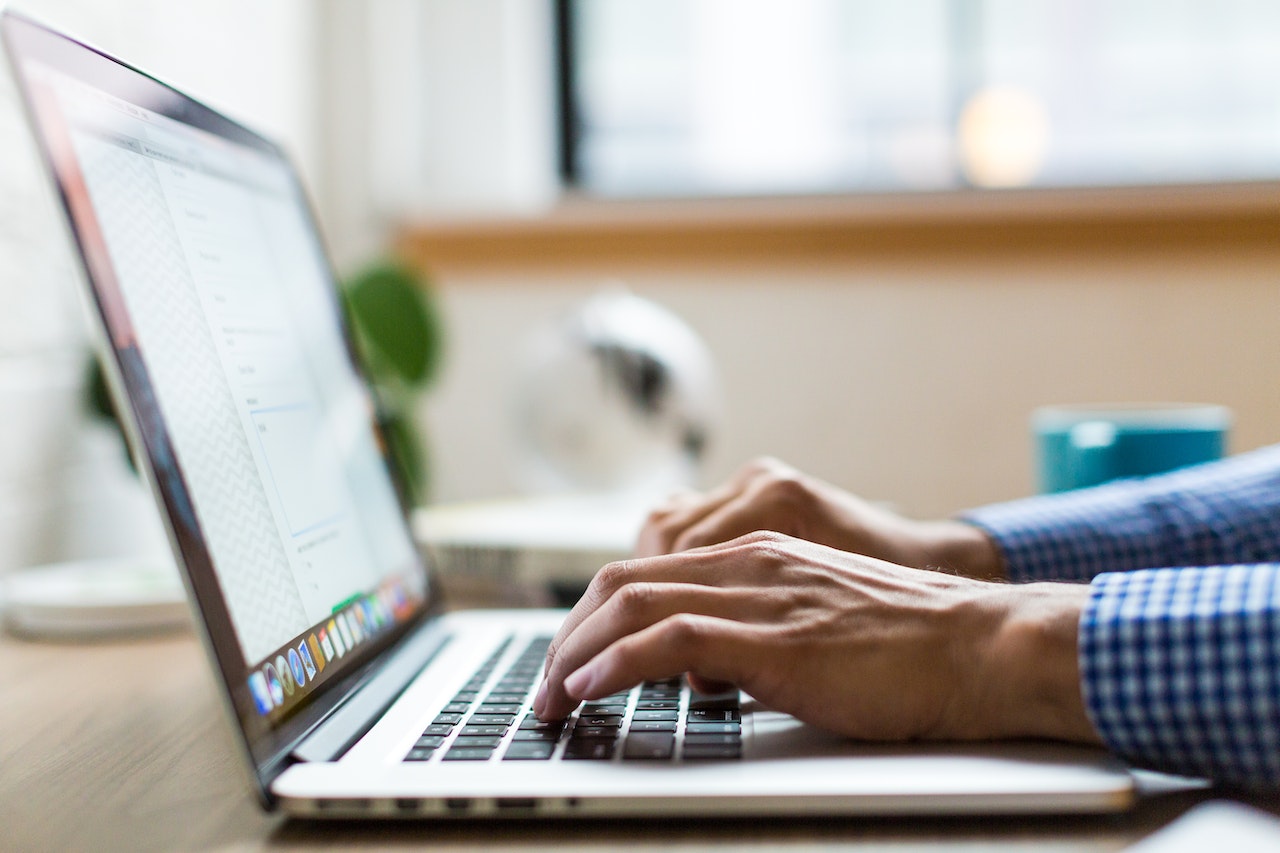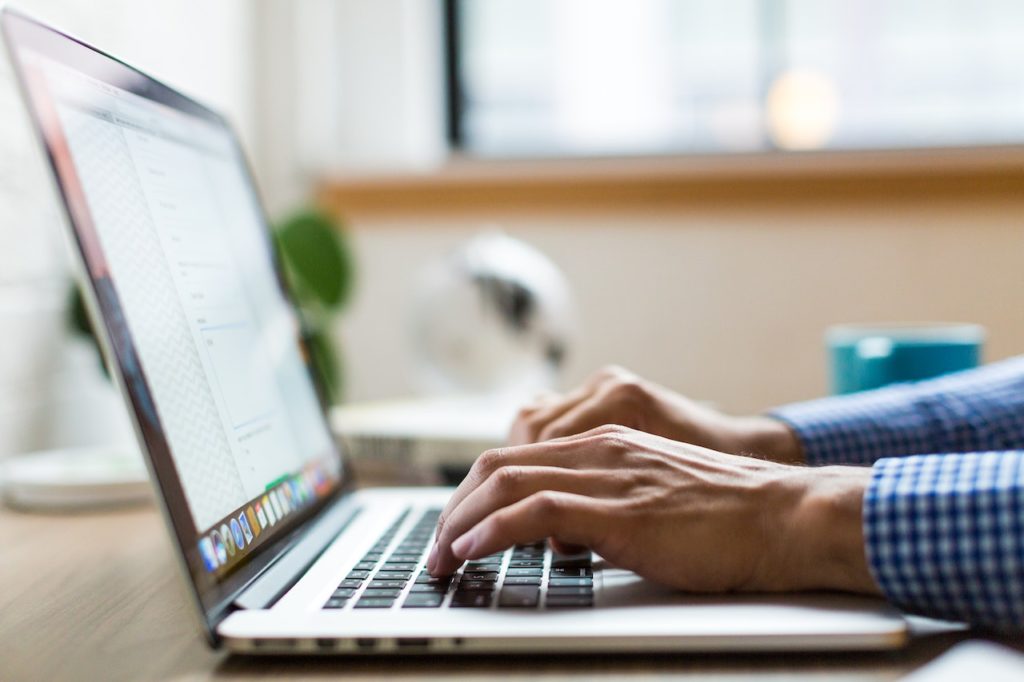 The trick to making bank as a freelance writer is finding the right clients. You can find clients on freelance sites like Upwork, Freelancer, or Fiverr.
You'll need to create a portfolio with some of your best writing samples to show clients what you're capable of.
You can also reach out to blogs, websites, and digital publications within your niche and pitch them brilliant ideas that show why you're a perfect fit.
When it comes to freelancing in any capacity, building relationships with clients is essential. Some clients may refer you to other people.
I've been a freelance writer for over six years, and today, clients look for me. Once you hone your skills in a specific niche, you don't have to hunt for clients or use job boards.
2. Blogging
This is another way to make money online if you have writing skills. With blogging, it's crucial to understand that you may not make $200 a day immediately.
While it requires patience, one of the best things about blogging is there's no limit to the things you can write about.
If you have knowledge and expertise or interest in a particular topic, you can start writing about it, and soon, you'll have like-minded people who visit your blog.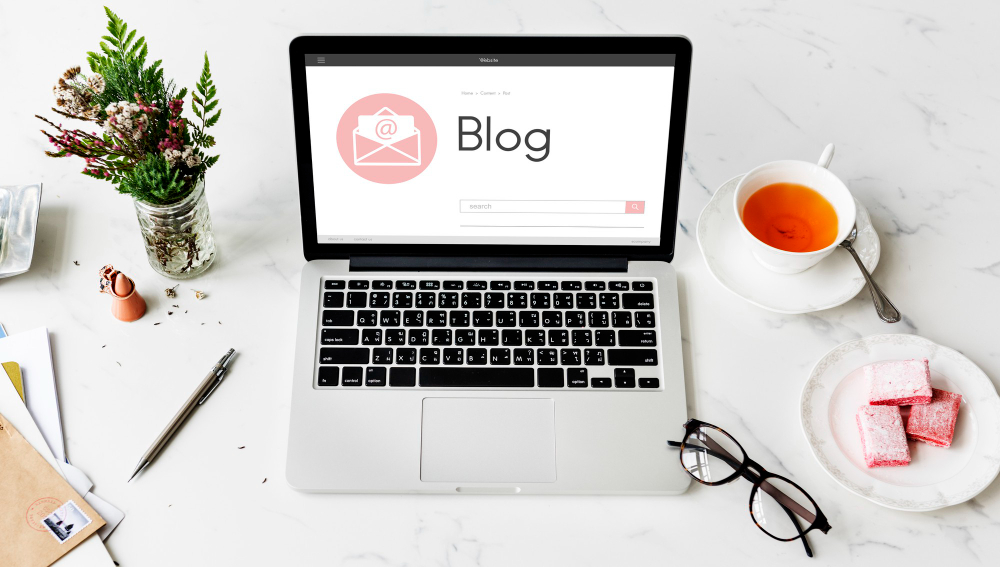 You can write about anything from finance and hobbies to relationships and pets. Blogging is an incredible creative outlet you can also use to make money.
To start a blog, you need to buy a domain name from Namecheap and choose a hosting provider like BigScoots.
To monetize your blog, you must learn and leverage SEO, write excellent content that attracts visitors, and use strategies like affiliate marketing and partnerships to make money.
Once your site has consistent visitors, it becomes easier to earn money on autopilot since you can outsource the writing and other tasks like social media management.
You can also read my detailed guide on how to start a blog that makes money.
3. Transcription
Transcription is one of the easy online jobs requiring only a computer and reliable internet connection to make money.
As a transcriptionist, your job would entail listening to video and audio files and converting them to text or other written formats.
To make $200 a day as a transcriptionist, you'll need specific skills and experience in the field. Here are some of the skills you need to become a transcriber:
Typing skills
Active listening
Editing
Attention to detail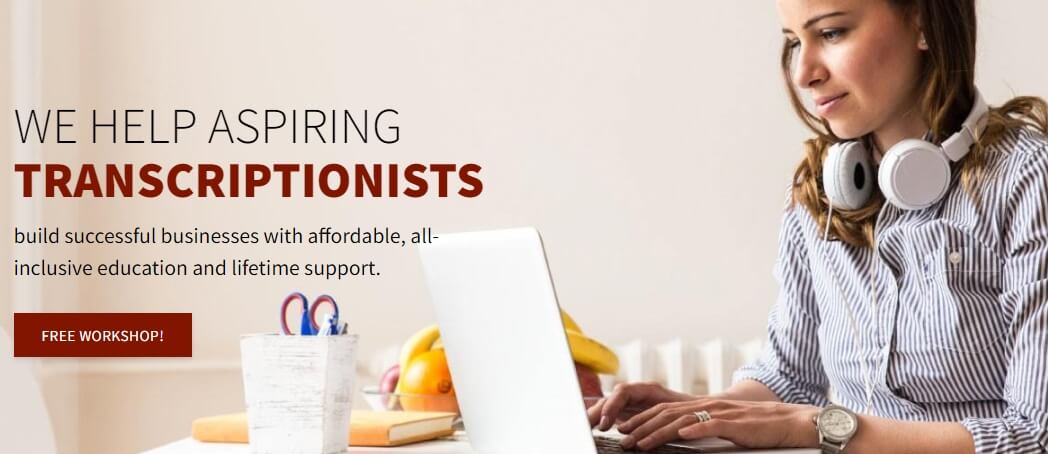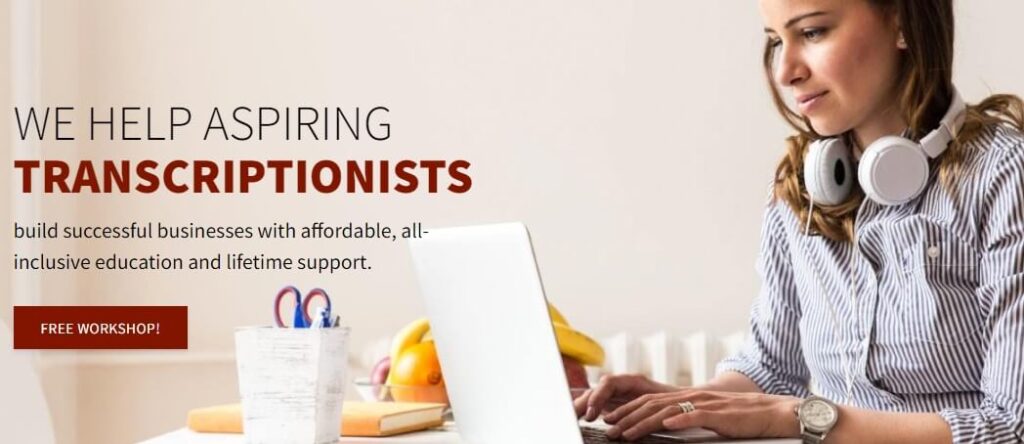 Specialist transcriptionists who transcribe legal and medical files, for instance, make the most money.
It might take some time to work on your portfolio to reach the expert level, but as long as you're fast without sacrificing the quality of your work, you'll be making a bank in no time.
If you're starting from scratch, you can benefit from transcription courses that help prepare you for work in the field.
Transcribe Anywhere, for instance, offers a free workshop mini-course that can help you determine whether transcription is the right career for you.
Once you're ready to dive in, you can take advanced courses to become an expert transcriptionist.
4. Proofreading
Proofreading is another easy way to make money remotely. If you like reading and have a keen eye for errors, you can sell your skills online as a proofreader.
Proofreading involves checking texts carefully to correct errors before the text is shared or published. It's the final stage of the writing process that ensures no inconsistencies or formatting issues.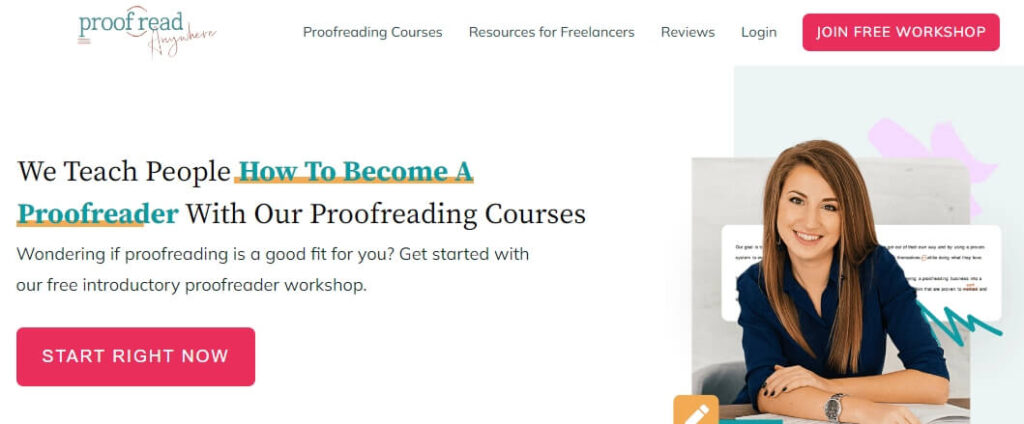 Proofreading and editing may sound similar, but they're different steps in the writing process.
Editing may involve significant changes to the structure, language, and content of the text, while proofreading only focuses on small errors and minor inconsistencies.
You can find proofreading jobs on freelance sites like Upwork, Fiverr, or Freelancer. To make $200 a day as a proofreader, you'll need to hone your skills and build relationships with clients.
You can start your proofreading career by signing up for Proofread Anywhere, a free workshop designed to help you learn the basics of proofreading.
5. Delivery Driver
Working as a delivery driver is another job that can make $200 a day. There are plenty of driving apps that pay and are always looking to hire drivers.
Here are some of the best delivery gigs to consider:
While these gig jobs may not always pay $200 a day, with the right strategies, you can make a significant amount daily.
Additionally, some delivery gigs may be more suitable than others, depending on your schedule and vehicle type.
For instance, Amazon Flex requires scheduling, so it may not be very flexible. Other gigs like GoShare are ideal if you want to make money with a pick-up truck.
6. Online Tutoring
If you're passionate about helping people learn, you can make money by tutoring online. All you need is knowledge of a specific topic.
One of the advantages of online tutoring is you don't have to be an expert. You can teach lower grades courses you've covered already.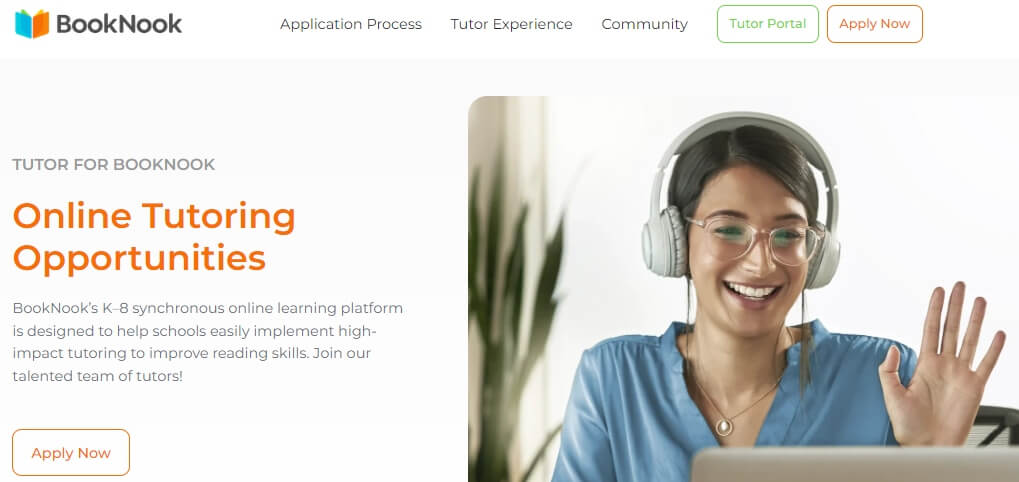 You can find online tutoring jobs on remote job websites where tutoring gigs are posted. Some of the best sites to get tutoring jobs include:
VIPkid
BookNook
Qkids
Preply
Online tutoring is one of the best work from home jobs that lets you set your hours for the ultimate flexibility. You can also choose to upload pre-recorded video lessons or connect with learners in real time, depending on the platform you use.
7. Programming
When considering jobs that pay $200, programming is an excellent option. Millions of people make money coding, and that could be you.
One of the advantages of programming is you can venture into different fields depending on your skills and expertise. Some of the areas you can consider are:
Web development
Front-end development
Back-end development
Full-stack development
App development
Software development
You'll need to spend several hours over a couple of months to learn and gain the necessary skills, but the payoff is worth it.
The good news is that you don't have to enroll in an expensive four-year program to learn programming. There are plenty of self-taught programmers who are now experts.
There are plenty of free and paid courses available online that you can use to learn programming. One of the fastest ways to become a programmer is by joining a boot camp.
8. Affiliate Marketing
Affiliate marketing is one of the best passive income streams, and if done correctly, you can easily make $200 a day.
One of the best aspects of the job is you don't have to create your own products or sell your own services.
With affiliate marketing, your job entails promoting other people's products and services on your website, blog, or social media channels. When people click on your affiliate links and make a purchase, you earn a commission.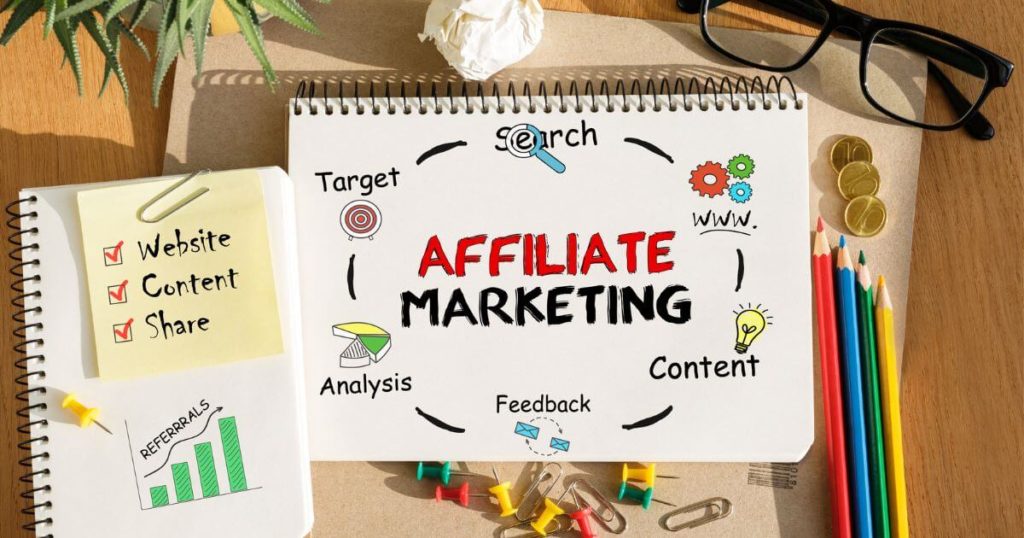 To make the most of affiliate marketing, it's important to build traffic to your blog. Additionally, the products and services should be related to your content.
For instance, if your blog is about pets, you can sign up for affiliate programs that sell pet food and other pet products.
This way, whenever you write blog posts, you can include the links, and when readers click on them and make a purchase, you get paid.
9. Social Media Manager or Influencer
The growth of social media over the past couple of years has created plenty of income-generating opportunities.
Businesses are now looking for ways to grow their social media reach and engage their audience, so there's a growing demand for social media managers.
If you spend most of your free time on social media, you can make up to $200 a day offering social media management services.
To become a social media manager, you must have social media pages that display your skills.
Some of your responsibilities as a social media manager would involve:
Creating posts
Scheduling posts
Engaging with followers and answering questions
Monitoring results of social media posts
You can also monetize social media by being an influencer. As a social media influencer, you can partner with brands who pay you to promote their products and services on your social media channels.
If you have a large following on social media, you can make good money as an influencer.
10. YouTuber
YouTube can be a good source of income with the right strategies. All you need to get started is good equipment, like a reliable camera, microphone, and video editing skills.
You can choose a niche and create high-quality videos to connect with interested viewers. It's important to stick to a niche to maintain consistent followers.
Before you start making money on YouTube, you'll need to meet the minimum requirements set by Google.
Once you have a large following, it's easier to make money through brand partnerships and affiliate marketing, and even shoutouts
11. House Sitting
House sitting is arguably the easiest side hustle because you get paid to look after people's homes when they're away.
Depending on the specific house, you may be required to feed pets or water plants, all simple tasks that can be completed in minutes.
House-sitting is an effortless way to make money, and you can find such gigs on platforms like TrustedHouseSitters that connect you with clients in need of the services.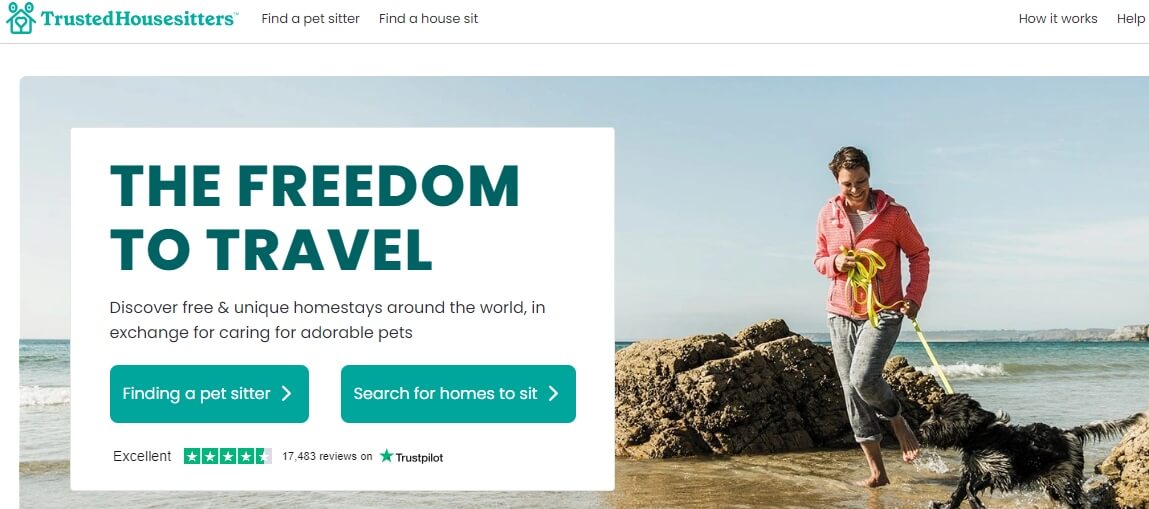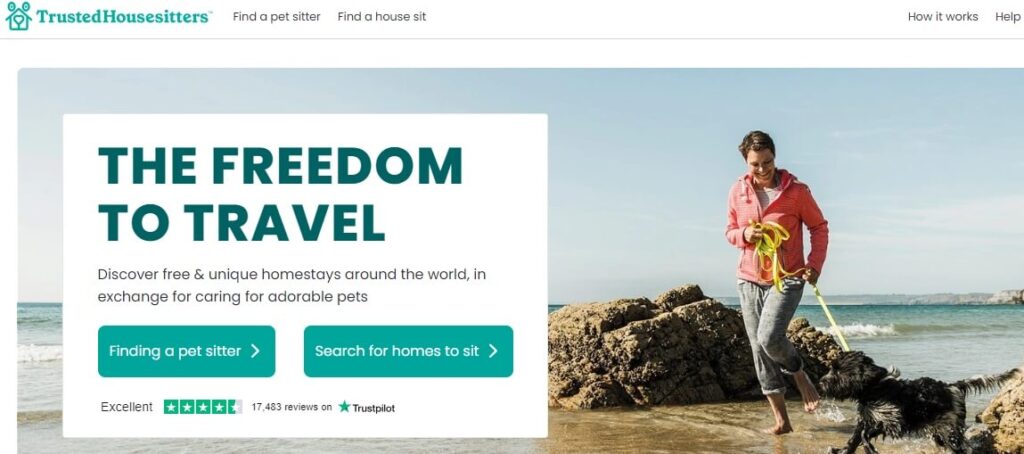 House-sitting is particularly great for remote workers. If you already do remote jobs such as transcription or freelance writing, you can complete your tasks while sitting someone's house and get paid for two jobs simultaneously.
Once you have experience and a few ratings, it will be easier to find house-sitting clients.
To boost your visibility and attract clients, you should start by advertising your services and signing up with multiple house-sitting sites.
Friends and family can also give you referrals as you get started.
12. House Cleaning
Cleaning houses professionally can also be a lucrative weekend side hustle if done correctly. While the job is as easy as cleaning houses and getting paid, you need a plan to scale up.
Ideally, you should have a target market instead of taking any jobs that come your way. Additionally, it's essential to price your services according to the market.
Consider the competition when pricing your services so you can price yourself competitively.
Some cleaners may use the customers' cleaning supplies, but it's more beneficial to have your own cleaning equipment because you can't always rely on the client to have what you need.
13. Bartending
Bartending may not be on your radar for jobs that pay $200 a day, but you'd be surprised how much you can make as a bartender, especially on busy weekends.
Bartending and serving are two of the most popular under-the-table jobs for a reason. Most part-time bartenders prefer doing the job on the weekends or a late-night shift during the week.
One of the advantages of working as a bartender is the flexibility. You can speak to management about the hours you're available for work.
Another advantage is you don't need prior experience or qualifications to start the job. You just need to be a quick learner and a hard worker who can work under pressure.
14. Babysitting
If you're great with kids and you don't mind caregiving, babysitting can be a lucrative gig.
Parents typically look for reliable, responsible people who are patient with their children. If you're capable of taking care of them and entertaining them until their parents return, this can be an enjoyable job.
Aside from the job's flexibility, you can set your own rates. It's important to check local rates when advertising your services so you don't price yourself out of business.
You can use sites like Care.com to connect with clients needing childcare services. And if you're skilled at caring for kids with physical and emotional needs, you can make more money.
CPR and first aid certifications are also important, and they can give you a competitive advantage so you can charge higher prices for your services.
16. Handyperson
Another way to make $200 daily is by providing professional handyperson services. This can be anything from minor repairs to major renovations involving plumbing and electrical work.
Common handyman tasks include:
Drywall installation
Electronics repair
Power washing
Tile installation
Window repair
Furniture assembly
Yard work
HVAC maintenance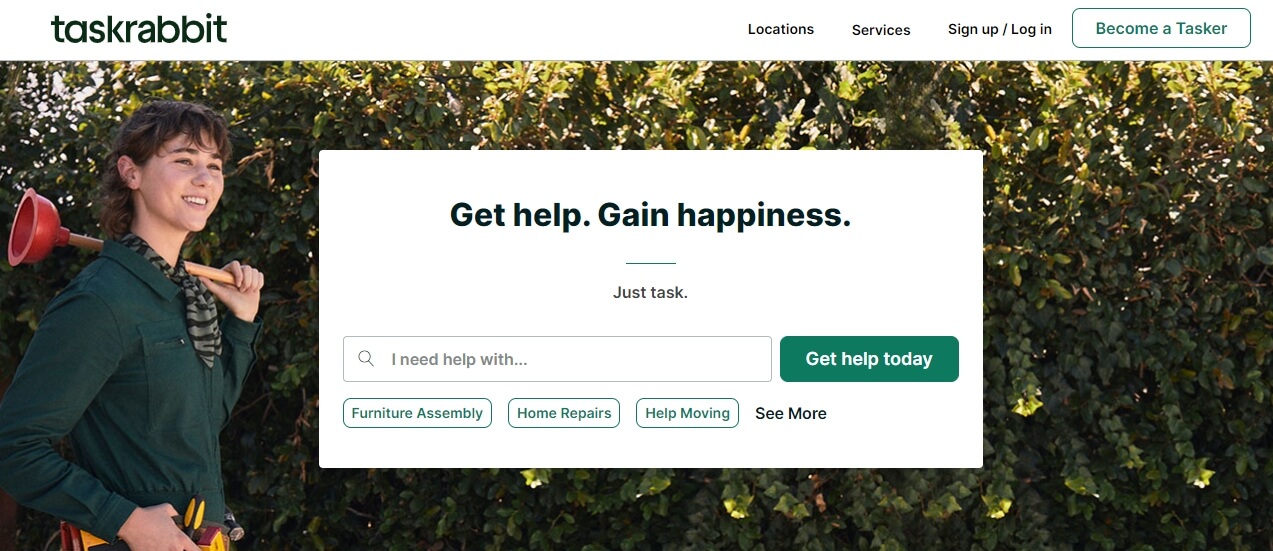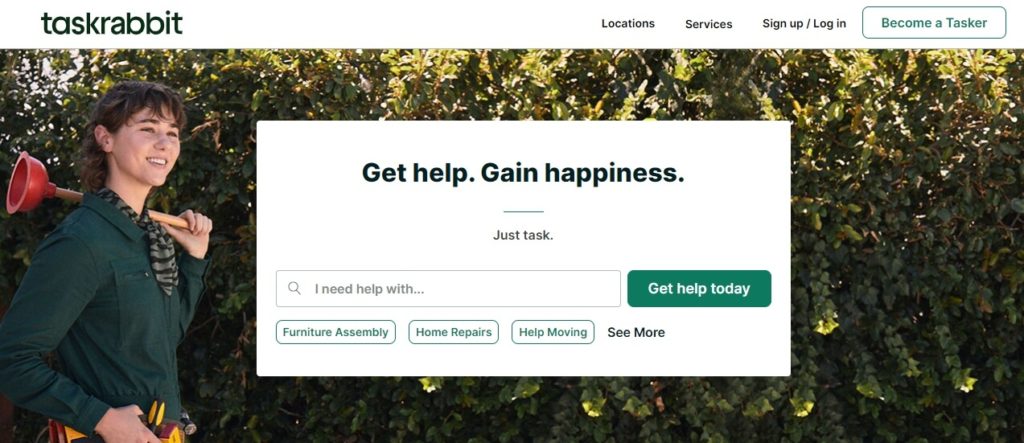 You can find handyman gigs on apps like Taskrabbit that connect you with clients needing the services.
You don't need special skills or training for most handyman tasks, but experience is important. Including your experience on your profile helps you attract more clients.
Tips for Making Money With Jobs That Pay $200 a Day
Now that you know the best jobs that make $200 or more in 24 hours, here are a few tips to help you get started:
Consider your hobbies and interests: It's easier to stick with a job if it interests you, so you should consider some of your hobbies that you can turn into money-making opportunities.
Set goals: It's important to have income goals when working to keep you motivated.
Take courses online: There are plenty of free and paid resources online that can help you prepare for specific jobs, such as transcription or proofreading.
Extra Reading: How To Make $1k In a Day
Final Thoughts
There are endless possibilities when it comes to ways to make money, so it's up to you to determine how best to make use of your time and skills.
Hopefully, my list of jobs that pay $200 a day will help you find a gig you can use to earn more money and attain your financial goals.
The path to financial freedom starts right where you are, so you can start making more money right now.
One of the best ways to significantly boost your income is to have multiple income streams. Most of the jobs covered in this guide are flexible, so you can do more than one at a time.
Want more money-making ideas? Join my newsletter and get weekly tips to make money, save money, and earn passive income.