Where To Sell Disney VHS Tapes in 2023 (10 Best Places!)
Updated on September 11, 2023
This post may contain affiliate links which means that sproutinue.com may make a small commission at no extra cost to you. We only promote products that we love and feel will benefit our readers. Please read our Disclosure Policy for more information.
Millennials who grew up in the 1990s swear it was the best decade to grow up in. Who can refute that when you consider the pop culture back then, the fashion trends, and the new age of sitcoms?
To top it all off, Disney movies like The Lion King, Pocahontas, The Little Mermaid, and Aladdin had both young and old glued to their TV screens.
If you grew up in this era, you're familiar with VHS tapes, and chances are you have many of them in your house.
Like vintage vinyl records, some VHS tapes are now collectibles, and you could earn a decent amount from selling them. People are willing to spend good money on that type of nostalgia.
This guide will explore where to sell Disney VHS tapes to make the most of your collection, as well as how to tell if the collection is worth good money.
Want to make some quick money? Try out:
Prime Opinion – Join Prime Opinion and earn a $10 welcome bonus. You can also answer surveys for money!
Crowdtap – Complete paid online surveys for PayPal cash and gift cards!
What Makes Disney VHS Tapes Valuable?
Because technology has made huge strides since the '90s, it's puzzling that people would still pay for VHS tapes when they can easily stream them on multiple platforms.
For most people, the reason is that Disney and their magical films were a big part of their childhood. 
There are a number of factors that affect the value of Disney VHS tapes.
1. Rarity
Like any other collectible, rare Disney VHS tapes are valuable and can fetch a good sum of money. The value of the tapes increases if they haven't been in print for several years or they were limited releases.
Vintage tapes tend to sell for hundreds of dollars. For instance, a 1992 Beauty and the Beast VHS tape sold for $9,999, while a 1990 Little Mermaid tape sold for close to $15,000.
So if you have rare Disney VHS tapes, you stand to make quite a lot of money. Disney VHS tapes with a Black Diamond on the box are also valuable.
2. Condition
Collectors value condition, so your VHS tapes' condition will greatly impact the offers you get. Tapes in great condition will understandably fetch a higher price than those in poor condition.
Even if your tapes are working, but their condition isn't good, it significantly reduces the offers you get for them.
3. Rating
The version of the VHS tapes you have could also determine the price they fetch. It might not always be the case, but R-rated versions of Disney movies typically go for more than child-friendly ones.
So if you own any adult version Disney tapes, have them under a separate list from the standard versions. Any adult Disney VHS tapes should be sold for more than the rest.
4. Language
Movies in languages other than English are rare, so they tend to go for more than the normal ones.
Additionally, any tapes with misprints or other errors are more interesting and thus more valuable to a collector, driving their prices up.
5. Market Conditions
The prevailing market conditions at the time of the sale also influence the price your VHS tapes will fetch. Sometimes, the resale market can fluctuate because your tapes might be worth more or less today than they will be in the next few weeks.
As such, it is important to watch the market so you can sell them when they're high in demand. For instance, you can sell your collectibles during the holidays when people are looking to spend and buy gifts for their loved ones.
Who Buys VHS Tapes?
Before you sell your VHS tapes, you'll need to advertise them. So who is your target audience? Who purchases Disney VHS tapes? Virtually anyone can buy VHS tapes, so you shouldn't narrow your marketing too much.
When looking to sell your VHS tapes, most people you'll encounter are collectors on the hunt for the tapes. Maybe they need your tape to complete their collection, or they are searching for copies to add to what they own.
In other instances, the people looking to buy the tapes are Disney fans since childhood who would like to relive the moments. They could also be adults who want them for nostalgia or parents who want their children to have a similar childhood experience.
So regardless of the reason, you'll always find people willing to buy your tapes. Many people are willing to spend good money to buy old Disney VHS tapes for their sentimental value alone.
Extra Reading: Things You Didn't Know You Could Pawn
Where To Sell Disney VHS Tapes for Cash
You can always find several avenues to sell your Disney VHS tapes for cash. You can choose the old-school garage sale or opt for more popular online selling platforms like eBay. The goal is to reach a broad audience.
If you're going to sell your tapes online, ensure you include all the details your potential buyers might need.
To earn the trust of your buyers, disclose all the information about the tapes, including the type, the condition, and if there's any damage. This way, you'll get positive reviews from your clients, building your seller reputation.
Here are the best places to sell your VHS tapes.
1. eBay
eBay is among the most popular online marketplaces, with millions of global users. Collectibles are common on eBay, so your Disney tapes are bound to sell like hot cake.
Collectors frequent the site, so you have your target audience right there. If a collector is looking for a particular tape, eBay is probably the first place they'll look.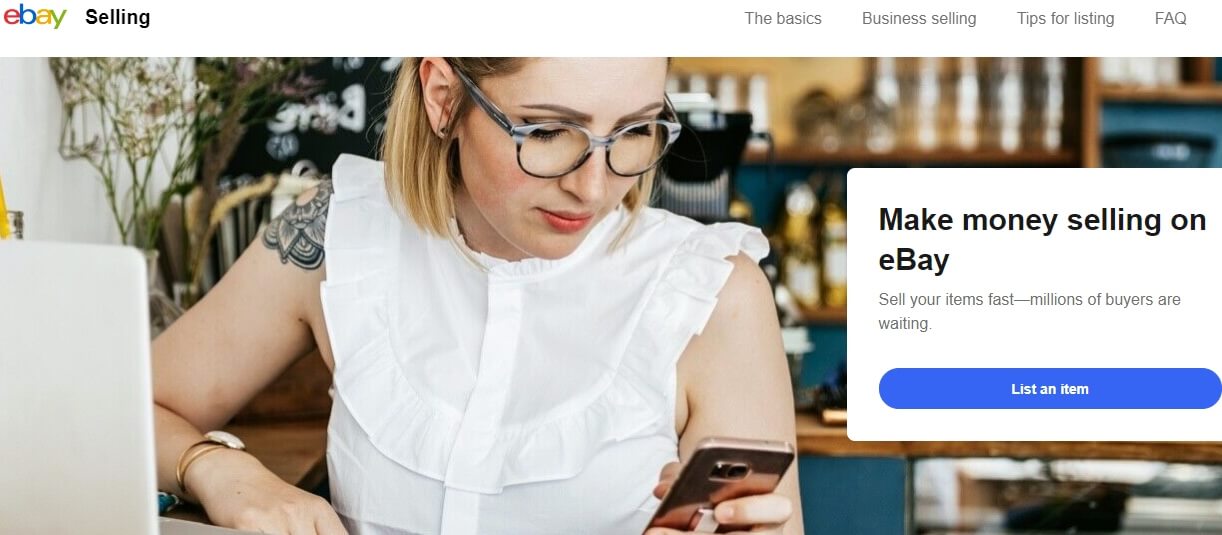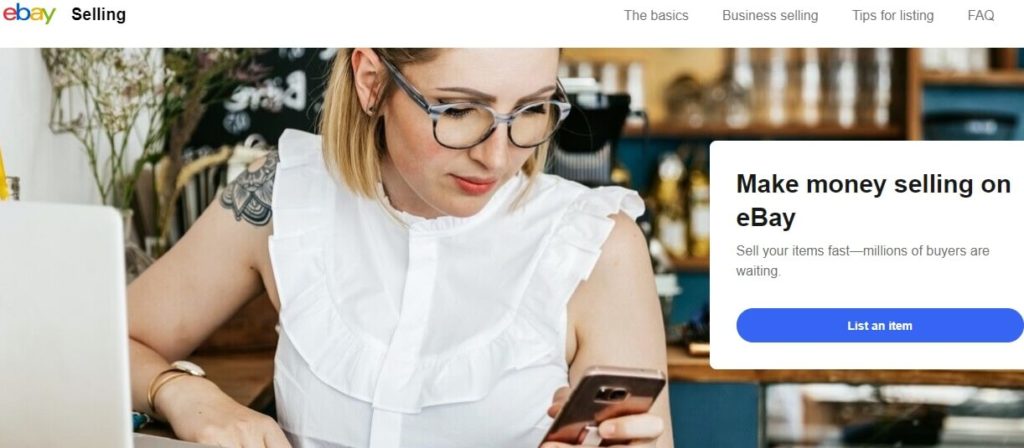 So you can start by listing your eBay Disney VHS tapes on the platform, individually or as a collection. You can look at "Completed Listings" on eBay to see how much other tapes are sold for.
Remember to describe your tapes exhaustively and explain why you're selling them for however much you're selling them. For instance, if it's a special edition tape or a limited series, that should appear in your description.
Another benefit of selling on eBay is you can choose to auction your tapes, and buyers can bid on the item. This increases the chances of your tapes ballooning as the buyers engage in a bidding war.
2. Facebook Marketplace
When considering where to sell Disney VHS tapes, the Facebook Marketplace should be one of the top choices. You can quickly turn your collection into cash by selling your tapes on Facebook.
For one, it's a great place to find Disney enthusiasts. There are several groups dedicated to Disney items, so you won't have to look for buyers.
Additionally, you won't have to pay any selling fee with Facebook.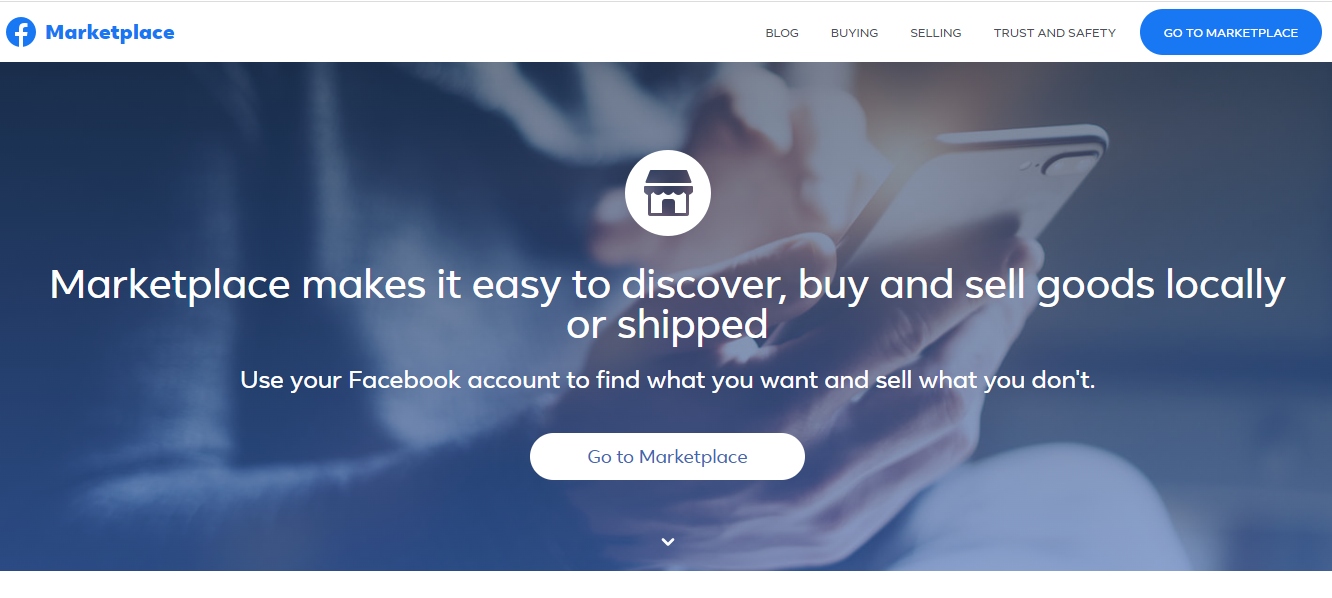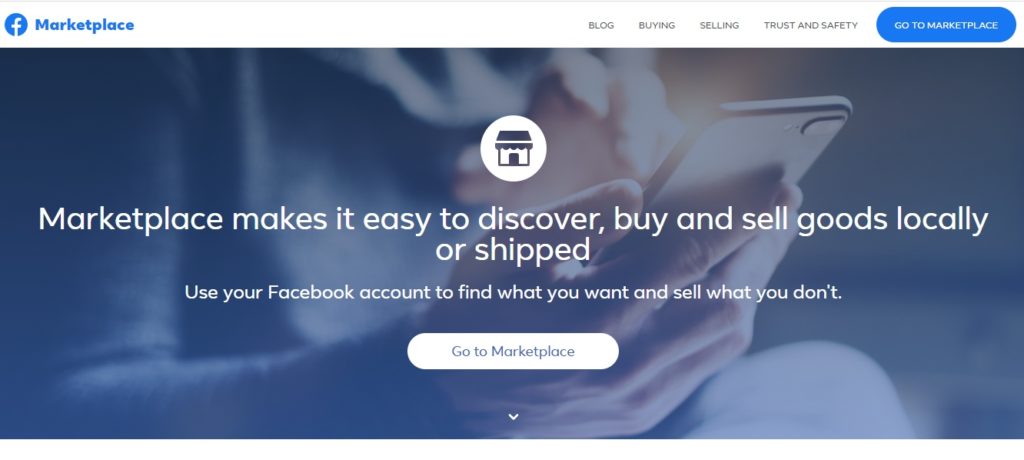 Facebook allows you to connect with a wide number of Disney fans, so all you have to do is post your items, their details, and how much they're going for.
Business on Facebook is more open to negotiation, so be prepared to haggle with prospective buyers before arranging a time and place to meet for the exchange.
3. Craigslist
Craigslist is another great option for selling your Disney VHS tapes.
It's one of the oldest websites, which makes it the most popular. The platform is also great for selling collections without having to pay seller fees.
Craigslist is a classified website where people buy and sell virtually everything. You'll find everything from house listings to recycled cardboard on the platform.
To sell your VHS tapes, you'll need to post an ad on the site, which will help you reach millions at once. 
Make sure to include a good description of the tapes and price them reasonably. Like Facebook, you might get some lowball offers, so be prepared to negotiate.
4. Host a Garage Sale
Many people don't consider garage sales when thinking about where to sell Disney VHS tapes, yet they're still quite popular. This is one of the easiest ways to sell your old VHS tapes locally.
To host a garage sale, all you need to do is set up your selling area in your yard and fill it with stuff you no longer need or use.
This is a fun way to declutter and make money while at it. Some items you can include in your garage sale are electronics, your movie collection, and anything else you don't need anymore.
Be sure to hang flyers prior to the sale and get the word out. At the sale, ensure you set a fair price for the tapes and be ready to negotiate with the buyers.
5. Etsy
You probably know Etsy as a famous online marketplace for people selling handmade items, but vintage items are also quite popular on the site.
Many shop owners sell retro finds in their stores, including old VHS tapes.
Compared to other marketplaces, Etsy is affordable. The site charges about a 5% transaction fee per sale, and listing an item for four months will cost you $0.20.
Etsy is great for beginners as it is very easy to navigate.
6. Flea Market
If you want to go more old school, you can also sell your VHS tapes at a flea market.
This is an excellent in-person location that might be better than a garage sale, given that collectors frequent flea markets and would be willing to pay more for the same items.
The flea market is a great place to connect with various buyers, so you might want to start selling at a flea market if you have a collection of VHS tapes.
7. Mercari
Mercari, one of the leading selling apps, is another great option for selling your VHS tapes.
Some popular items on sale on Mercari include games, sneakers, apparel, electronics, and vintage goods. The app allows you to sell virtually anything you want.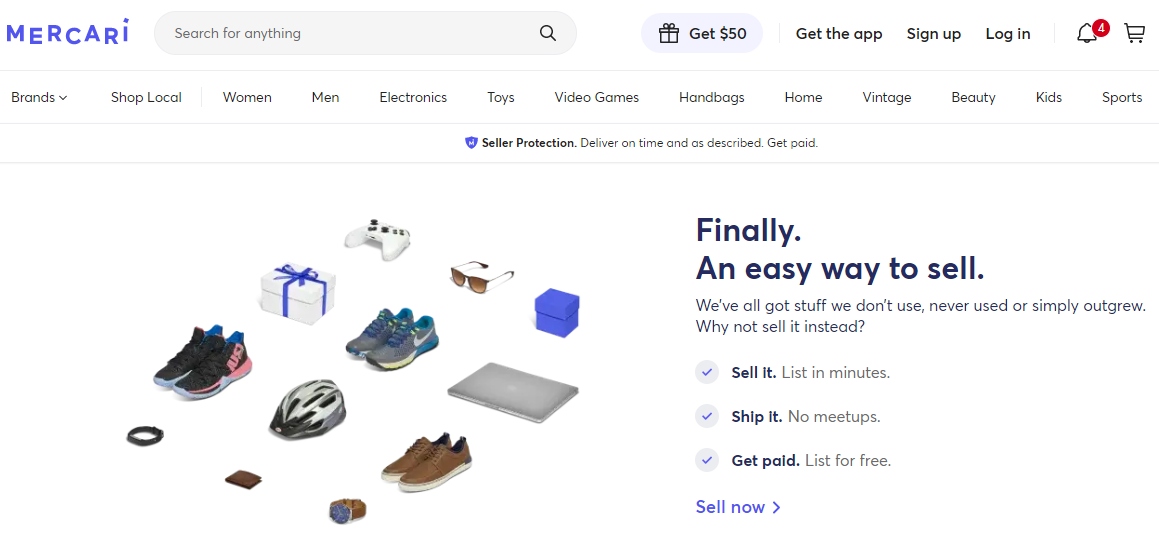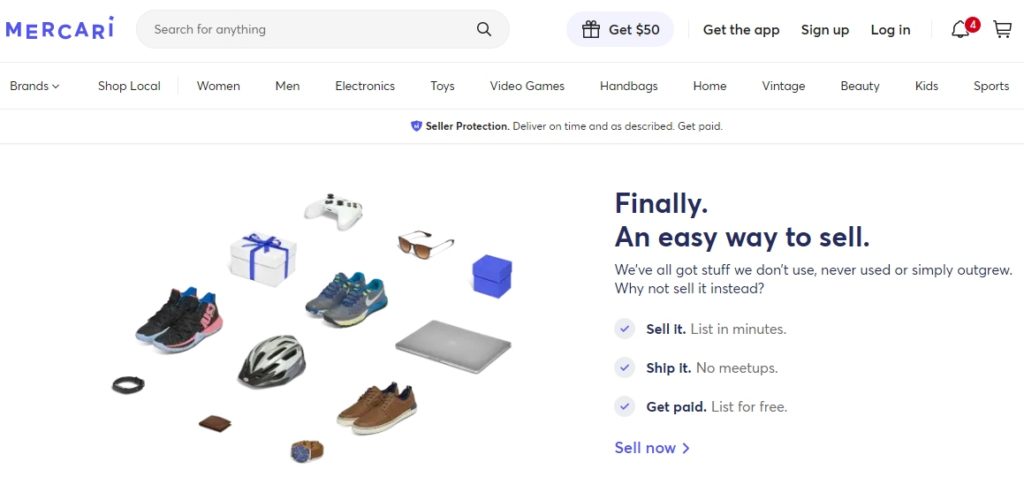 Mercari is slightly more affordable compared to eBay, as it charges a 10% seller fee. Listing your items is entirely free, which is why the app is popular among sellers.
The Disney VHS tapes niche is already established, so you won't have a problem finding potential buyers.
Extra Reading: Tricks to Selling on Mercari
8. Pawn Shops
Pawn shops are a great place to sell rare Disney VHS tapes, but they might not accept the more common ones.
Before visiting a pawn shop, contact them to find out whether they are interested in VHS to avoid wasting your time.
The downside of selling to pawn shops is they're out to make a profit, meaning they will buy your tapes at a low enough price to sell them later for a higher price.
Pawn shops should be your last resort if you want to make much money from your tapes.
Extra Reading: Things To pawn for $500
9. OfferUp
OfferUp is a relatively new but quite popular online marketplace with tons of opportunities for sellers.
Items from various categories, including video games, pet supplies, clothing and accessories, and electronics, are popular on the site.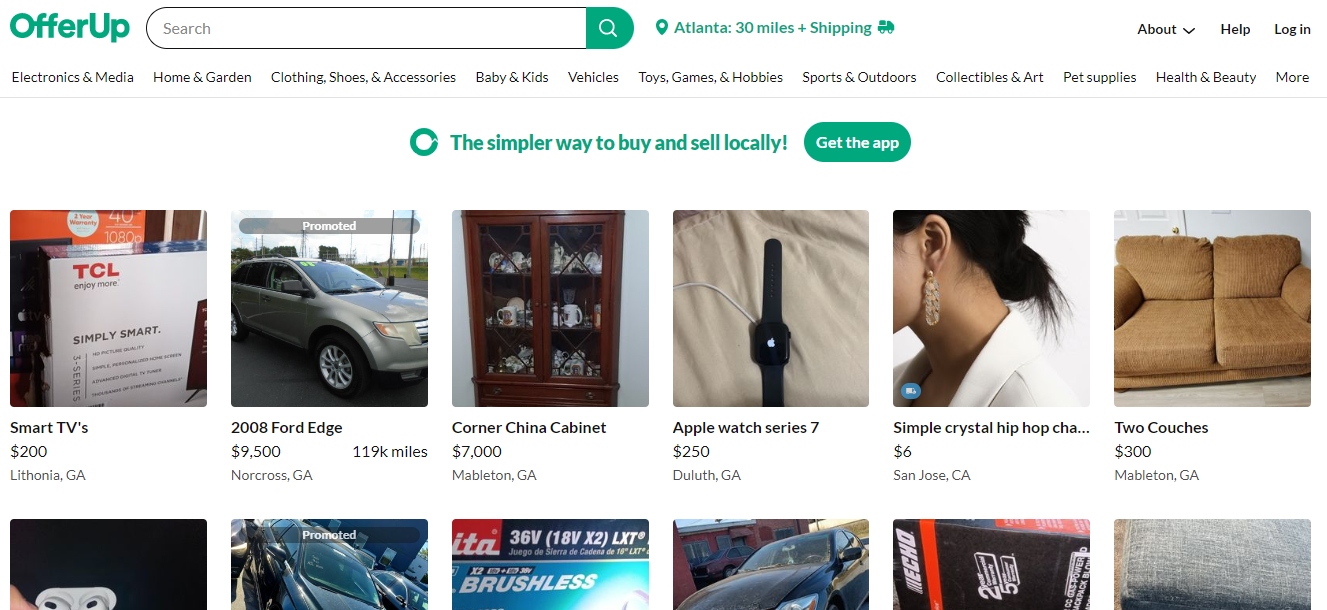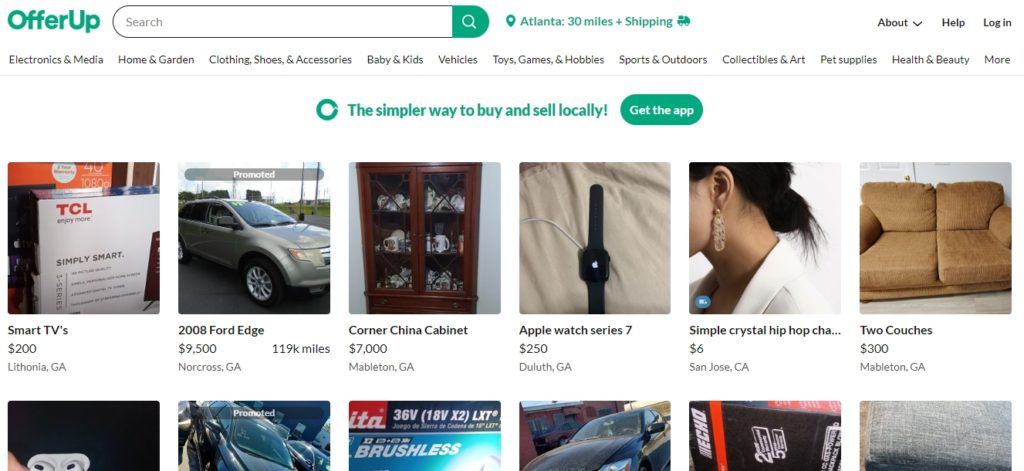 There are already plenty of sellers selling VHS tapes, so you might want to check what they're charging and price yours competitively. This way, you won't overcharge and end up chasing potential buyers.
10. Amazon
Amazon is frequented by millions of users daily, making it a great place to sell your VHS tapes. All you have to do is list your tapes for a fixed price.
Amazon is teeming with millions of shoppers with credit cards at the ready, so it's easy to connect with potential buyers.
When listing your tapes, consider the pricing structure of other sellers and adopt the same for your items.
Additionally, your product description should be as detailed as possible. Include details like the tape condition and whether it's limited to sell it for top dollar.
Tips To Sell Your Disney VHS Tapes for the Most Cash
So now you know where to sell rare Disney VHS tapes, the next step is to ensure you make the most out of your collection.
Here are a few tips to ensure your tapes sell for the highest amount possible.
Sell in Bulk
Most Disney VHS tapes are not worth a lot, mainly because they're not rare or unique. As such, selling them individually might not be all that profitable.
Most sellers prefer to sell the entire collection, offering a slight discount for all of them.
Do Your Research
To make the most of your collection, do as much research as possible before listing them for sale. This will help you determine whether you have a rare collection and how much you should charge.
Additionally, seeing what others sell their VHS tapes for will help you avoid lowball offers.
Maintain Your Tapes
Taking good care of your tapes will increase the chances that people will pay a lot for them. A tape in good condition fetches more money than one in poor condition.
Rather than leaving them to accumulate dust in the basement, you can store them in a cool, dry place away from dust. A simple case will do.
Use Accurate Descriptions
When posting or listing your items online, write detailed, accurate descriptions that potential buyers will find helpful.
The more the buyer knows about your product, the higher the chances of them making the purchase.
How Much Can I sell a VHS Tape For?
Most Disney VHS tapes on the various platforms go for about $5 to $10 each. The price depends on the rarity of the tape, the prevailing marketing conditions, and the condition of the tapes.
Selling in bulk is more profitable than selling them individually. 
Additionally, auctioning them off on platforms like eBay helps drive the price up as the buyers engage in bidding wars.
What Are the Most Expensive VHS Tapes?
While any rare Disney VHS tape will sell for good money, the Disney Black Diamond collection sells for the most bucks.
This is a collection of films created between 1984 and 1994. Check your tapes for the Black Diamond marking, usually on the spine of the VHS case or on the actual tape. 
Some popular titles in this collection include Bambi, Cinderella, Peter Pan, Jungle Book, Aladdin, Beauty and the Beast, The Little Mermaid, and many more.
Final Thoughts
Now that you know where to sell your Disney VHS tapes, you can liquidate your collectibles.
Whether you have old VHS tapes in your basement or happened upon a collection of the tapes, you won't have a problem finding collectors or Disney fanatics who will be more than happy to take them off your hands.
There are various platforms to sell your old VHS tapes, from old-school platforms like pawn shops, garage sales, and the flea market to more new-age platforms like Etsy and Mercari.
You stand to make a considerable amount of money from your collection, especially if you have some rare ones that are in good condition. 
Start decluttering today and see how much you can make from your Disney VHS tapes!
Looking for other ways to make money around your home? Check out: