Does Fetch Rewards Steal Credit Card Info? (Truth Revealed!)
Updated on August 26, 2023
This post may contain affiliate links which means that sproutinue.com may make a small commission at no extra cost to you. We only promote products that we love and feel will benefit our readers. Please read our Disclosure Policy for more information.
If you often use reward apps, you're probably familiar with Fetch Rewards, which offers cash back on everyday purchases.
With this receipt-scanning app, you upload receipts and earn points you can redeem for gift cards to your favorite stores. While it's an excellent way to save money, does Fetch Rewards steal credit card info?
Whether you've been using the app or are considering it, you may be concerned about how much information it gathers and whether Fetch Rewards is safe.
In this post, I'll cover what information Fetch Rewards collects and what you can do to keep your account safe.
Does Fetch Rewards Steal Credit Card Info?
No. Fetch Rewards doesn't steal credit card info and doesn't ask for it. The only information you need to provide when registering your account is your name, email address, home address, and phone number.
Fetch Rewards has no access to your credit card information, and you only need to snap your receipts and upload them to get rewards.
It's understandable to have safety concerns about apps like Fetch Rewards. Some rewards apps are scams designed to steal information, so you should be careful about what you share.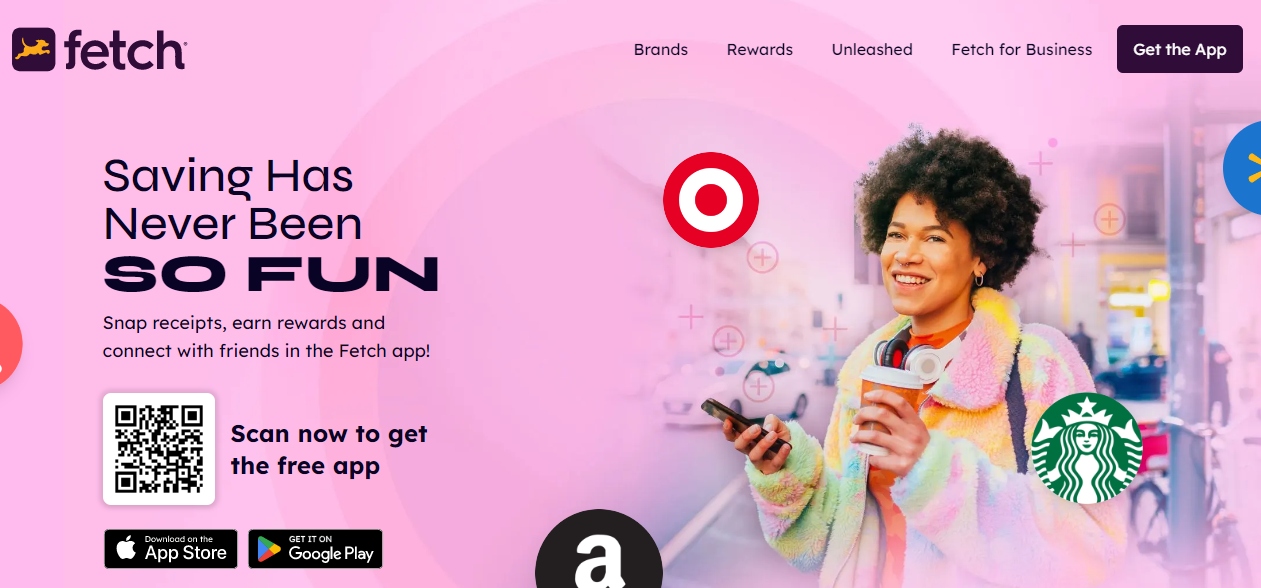 However, Fetch Rewards is a legitimate and safe app with security measures to protect user data. It doesn't collect sensitive information, so you don't have to worry about your credit card information landing in the wrong hands.
The app simply rewards you for uploading paper and e-receipts, and most of them don't have any sensitive information.
Fetch Rewards collects mainly transaction data like your purchase history. The app also uses cookie technology to collect data on your activity within the app.
You have full control over how much information you share with the company, and you can always adjust your settings on the app.
Even with Fetch Rewards' security measures, it's important to have your security measures, such as creating a strong password for your Fetch account.
What Information Does Fetch Rewards Take?
While Fetch Rewards doesn't steal credit card info, you must provide personal information when signing up for the app. The app also collects data based on your usage.
Here's the information Fetch Rewards need from you:
Your name
Date of birth
Email address
Home address
Phone number
Fetch doesn't ask for credit card or any other sensitive information. You can link your social media to the app, giving it access to your data, but this is optional.
From your app usage, Fetch can collect information like:
Your IP address
Your device ID
Your location
Publically available info about you
Usage details like the purchases you made, discounts you used, and offers you claimed
Fetch Rewards collects user data, which they claim to use to create a better experience for users and engage them better. It also shares this information with its brand partners, mostly advertisers, who use it to develop more offers and better marketing strategies.
Is Fetch Rewards Dangerous?
No. Fetch Rewards is a safe, legitimate company that has been in business since 2017. The app has over 4.4 million reviews and an impressive 4.8 out of 5-star rating on the App Store.
Fetch Rewards is one of the best reward apps to earn free money. With the right Fetch Rewards hacks, you can maximize your rewards on the app.
If you're concerned about your safety when using the app, here are the main reasons Fetch Rewards is considered safe and legitimate:
Fetch Rewards Doesn't Ask For Sensitive Information
When you sign up for Fetch, you only need to provide your name, address, and phone number.
Fetch Rewards doesn't ask for sensitive information like your credit card or banking information. The app has no access to this information.
You can upload photos of paper receipts or use Fetch Rewards e-receipts to earn points, and only the last four digits of your credit card number appear.
The information that Fetch Rewards shares with its partner brands doesn't need your credit card info or the type of credit card you use to make purchases. So you don't have to worry about your sensitive information being stolen and used maliciously.
Fetch Rewards Has Security Measures
Fetch Rewards takes user security seriously, and measures are in place to protect your data.
For one, you must create a strong and unique password for your Fetch account so you're the only one with access to it.
Fetch Rewards also uses two-factor authentication, which means even if someone has your password, they can't access your account without a code sent to you via email or SMS.
Lastly, Fetch Rewards uses data encryption so unauthorized parties cannot access the information.
You Have Control Over Your Data
One of the perks of using Fetch Rewards is you have complete control over how much information you share with the app.
For example, you can opt out of the e-receipts enrolment if you don't want to connect your Amazon account and email address to Fetch Rewards.
There are no risks with using e-receipts, but you can opt out for your peace of mind.
Fetch Rewards also gives you control over the specific data it can collect and share with third parties. You can set your data collection preferences on the app's settings.
How To Keep Your Fetch Account Safe
While Fetch Rewards is generally a safe app, you can never be too safe since it's an online service. As such, it's important to take steps to keep your Fetch account safe.
Here are a few safety tips you can use:
1. Use a Strong Password
Ensure you create a strong and unique password that's not easy to guess. A strong password typically has both uppercase and lowercase letters, special characters, and at least one number.
2. Beware of Phishing
You may start receiving suspicious emails or messages claiming to be from Fetch. Avoid clicking on any suspicious links, as they're probably from scammers trying to steal your information.
Ensure you verify the authenticity of the source of your emails before taking steps like providing your login credentials or other sensitive information.
3. Avoid Using Public Wi-Fi Networks
When using Fetch Rewards or other apps that require logging in, you should only use secure network connections you trust.
If you have to use a public network to access your Fetch account, you can use a VPN for added security.
4. Read and Understand the Terms of Use
When signing up for Fetch Rewards or other reward apps like Upside, Checkout51, or NCP Mobile, carefully read the terms and conditions to know what you're getting into.
Frequently Asked Questions
Is Fetch Rewards Legit?
Yes. Fetch Rewards is a safe, legitimate app that rewards users for scanning and uploading receipts. The app has millions of users and positive ratings on the App Store and Google Play.
Why Does Fetch Rewards Want Receipts?
Fetch Rewards collects information from the receipts users share and then shares this information with advertisers looking to develop effective marketing strategies.
The reward app also uses the information on your receipts to identify products that may be eligible for special offers and discounts.
What Does Fetch Rewards Do With Your Receipts?
Fetch Rewards uses the information from your receipts to award points you can redeem for gift cards to popular stores.
The data collected from receipts is also used to better understand your shopping habits and consumer preferences. This makes it easier to analyze shopping trends and provides deeper insight into consumer behavior.
Does Fetch Rewards Sell Your Information?
According to Fetch's privacy policy, the app collects, aggregates, and sells user data to its advertising partners, data analytics providers, and payment processors. 
The information is aggregated and anonymized before it's shared with third parties, so you don't have to worry about personally identifiable information landing in the wrong hands.
How Does Fetch Rewards Make Money?
Fetch Rewards makes money from the brands it partners with through affiliation. The commission paid by the brands is what Fetch Rewards splits with the users in the form of rewards.
Fetch Rewards also makes money selling consumer data to third-party services.
Final Thoughts
While Fetch Rewards does sell user data to third-party services, the information is aggregated and anonymized, so there's no danger.
The good news is that the reward app gives you control over how much information you share with the app, so you can always restrict how much you share.
Fetch Rewards guarantees your privacy, but you should always take extra security measures when using online services.
I've been using Fetch for years to save money on groceries and other everyday purchases, and I can say it's a safe app. Even though the earning potential is relatively low, stacking other apps like Pogo and Drop can save you more money!
Looking for other ways to save money? Check out these posts: