17 Best Apps Like Shopkick To Save Money (Complete 2023 List!)
Updated on August 29, 2023
This post may contain affiliate links which means that sproutinue.com may make a small commission at no extra cost to you. We only promote products that we love and feel will benefit our readers. Please read our Disclosure Policy for more information.
If you've used Shopkick and are looking for similar apps to save more money, this guide is for you. And if you're looking for other cash back apps because Shopkick doesn't meet your needs, you'll find the best apps like Shopkick to try.
Whether you want to make quick money or just enjoy the thrill of getting paid to shop, these Shopkick alternatives are worth considering.
Stick around to gain more insight into how to maximize your earnings on these apps and turn shopping for cashback into a fun side hustle.
The Best Apps Like Shopkick
While most reward apps don't pay much individually, you can increase your earning potential by stacking as many as possible.
If you're already using Shopkick, trying out similar apps doesn't mean you must stop using Shopkick.
Here are 17 best Shopick alternatives. Feel free to try several to settle on one that best suits your needs.
1. Fetch Rewards
One of the most popular apps like Shopkick is Fetch Rewards. The app is available for free on Google Play and the App Store.
Like Shopkick, it allows you to earn cashback for dining at your favorite restaurants and online and in-store shopping.
All you have to do to earn on Fetch Rewards is scan your printed or e-receipt and get paid if it includes a participating brand or product.
Apps like Fetch Rewards pay you in points, redeemable for gift cards to companies like Walmart and Amazon once you reach the withdrawal minimum.
You can receive a minimum of 25 points for every receipt you scan. Most rewards require a minimum of 3000 points to redeem. Note that 1000 Fetch points are equivalent to $1.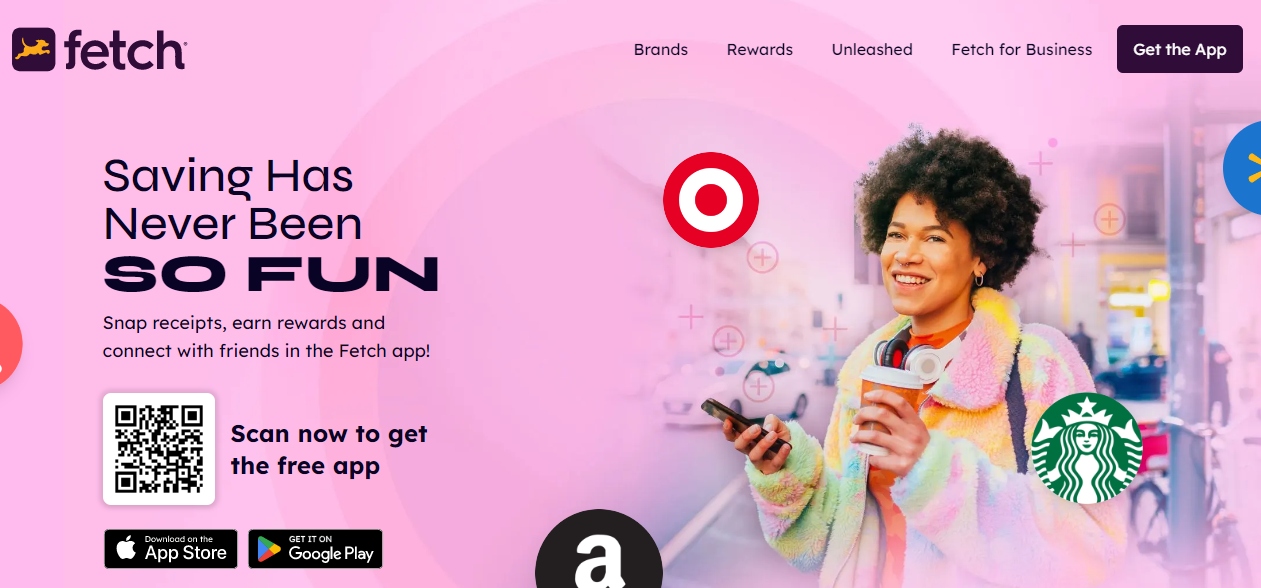 The company partners with numerous brands, retailers, and restaurants, including:
Knorr
Mountain Dew
Doublemint
Kleenex
Popsicle
L'Oreal
Maybelline
Bio-Oil
KFC
Fetch Rewards also has a referral program that lets you earn additional points. Inviting someone to the platform earns you about 100 points when they upload their first receipt.
You'll also receive 100 bonus points when you sign up through someone's referral link or code. Note that you must upload a receipt to qualify for the referral bonus.
Participating in Fetch Clubs gives you access to exclusive content and offers from partnering brands, letting you earn more.
While Fetch Rewards doesn't offer as many opportunities to make quick cash as Shopkick, it's an excellent alternative worth trying.
Get Started With Fetch Rewards!
2. Drop App
Another app that rewards you for everyday purchases is Drop. You can earn cashback from the following partners:
Target
Walmart
Nike
Sephora
Sam's Club
You can download the Drop App for free on Google Play and the App Store if you reside in the U.S. or Canada. You can also shop online through the Drop browser extension.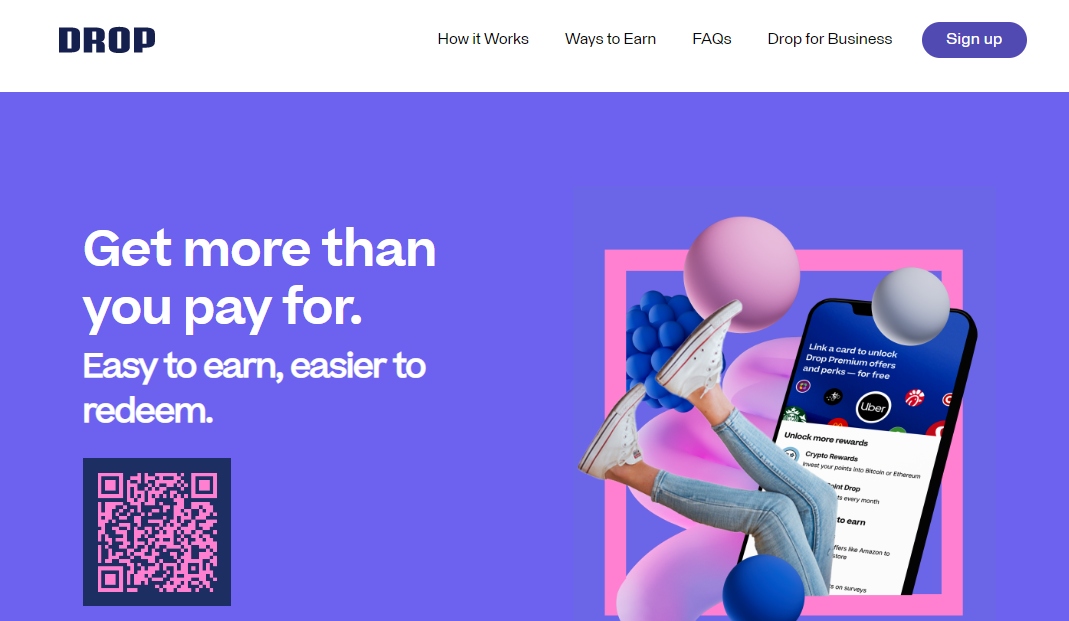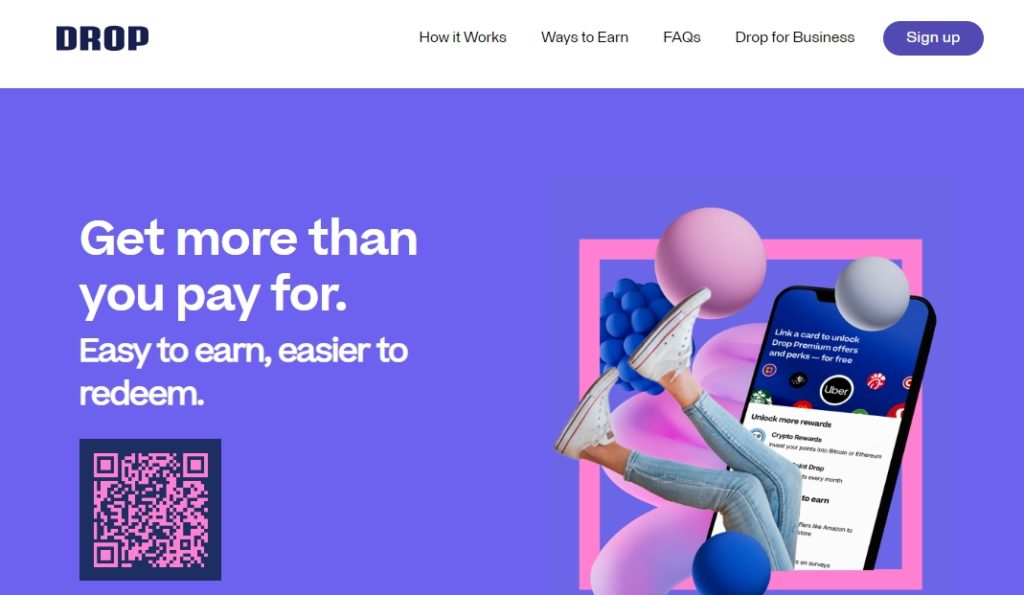 Like Shopkick, Drop lets you earn points for every purchase, which you can redeem for cryptocurrency and gift cards to major brands and retailers like Adidas, Starbucks, and Costco.
1000 Drop points are equivalent to $1. You can earn seamlessly and conveniently by linking your credit or debit cards to the platform.
Linking your card saves you the trouble of uploading receipts and signing up for additional loyalty programs. It also gives you access to premium offers, boosted surveys, and crypto rewards.
In addition to shopping, Drop lets you earn money by filling out surveys, playing games, and referring friends.
You'll earn 500 points for each friend you invite to the platform. You get the referral bonus only after your friend earns their first 1000 points.
Also, you receive a referral bonus for the first 10 people you invite. Additional referrals don't earn rewards.
3. Pogo
Pogo is similar to Shopkick since it provides other money-making opportunities besides shopping. You can get paid to share your location data and complete surveys.
You can easily automate your purchases by linking your cards. With your cards linked, you don't need to upload receipts since Pogo automatically detects transactions.
Sharing your location data enables you to earn for walking past some partnering stores. Unlike Shopkick, you don't have to go into the store.
Every purchase or survey you fill out earns you points. You can redeem the points for PayPal money or Venmo once you hit the 3000 points threshold, worth $3.
Another way to rack up points on the Pogo app is by linking your email. This earns you about 10 points per week, and you can link up to 3 accounts.
It also has several online boosts you can take advantage of to earn more points. In this case, you must participate in exclusive offers using unique referral links.
Earn 250 extra points by referring friends to Pogo. Unlike Drop, there's no limit to the number of people you can invite to Pogo. However, you and your referral must earn at least 5,000 points to qualify for the bonus.
Generally, Pogo is an excellent app for making money on autopilot as it allows you to earn PayPal or Venmo cash instead of just gift cards.
4. Ibotta
Ibotta is another app like Shopkick worth exploring. The platform lets you earn cashback at hundreds of online and physical stores.
Some of Ibotta's partners include:
Target
eBay
Walmart
Gamestop
American Eagle
Kohl's
Booking.com
Costco
You can link your loyalty account to your favorite retailers to make the cashback process seamless. You can also submit photos of receipts to qualify for cashback within 24 hours.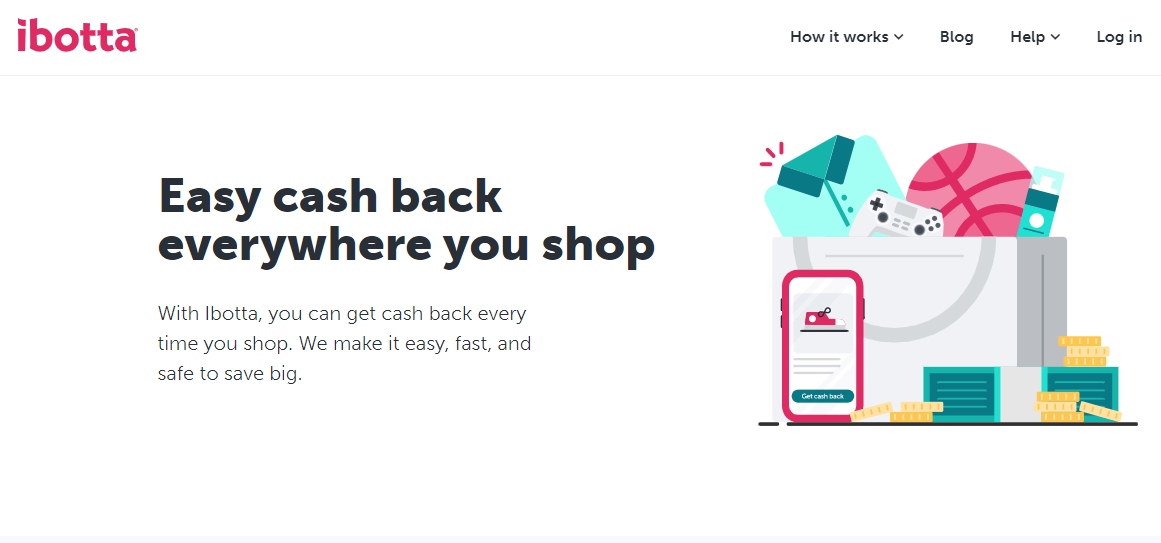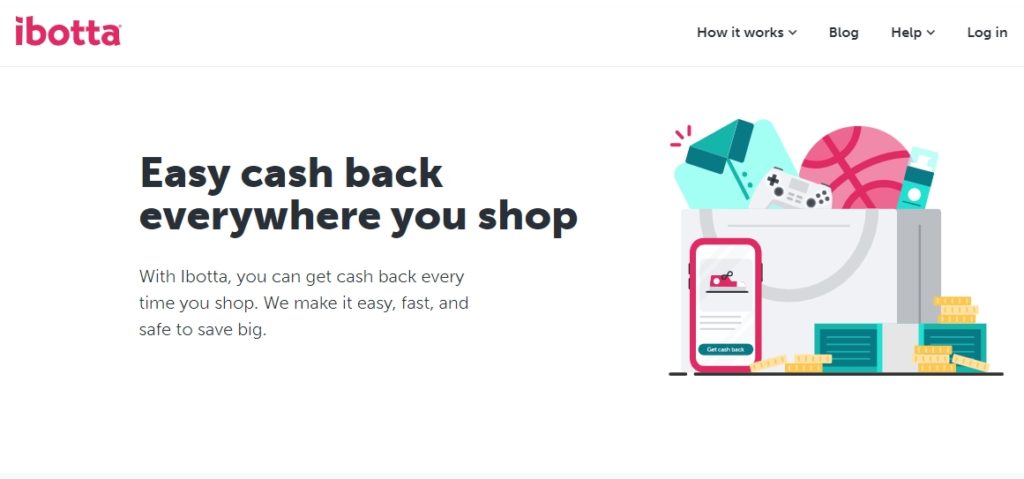 Turning on the "Nearby Offer Alerts" on the app lets you know when you're near an Ibotta partner with active offers. This ensures you never miss a chance to earn.
The best thing about Ibotta is that it's among the best instant sign-up bonus apps available. The app awards you a $5 bonus when you join the platform.
You can also earn $10 for every friend you refer to the app. There's no limit to the number of people to invite. The more you refer, the more you earn.
While Ibotta's rewards won't make you rich, its earning potential is far better than Shopkick's. A helpful Ibotta cheat is stacking both apps to maximize earnings.
5. Swagbucks
Swagbucks is one of the best GPT sites since it offers numerous opportunities to make quick money. You earn a free $10 welcome bonus for just signing up.
Some of the ways to earn on Swagbucks are:
Shopping for cashback
Completing offers
Testing products and services
Watching videos
Answering surveys
Searching the web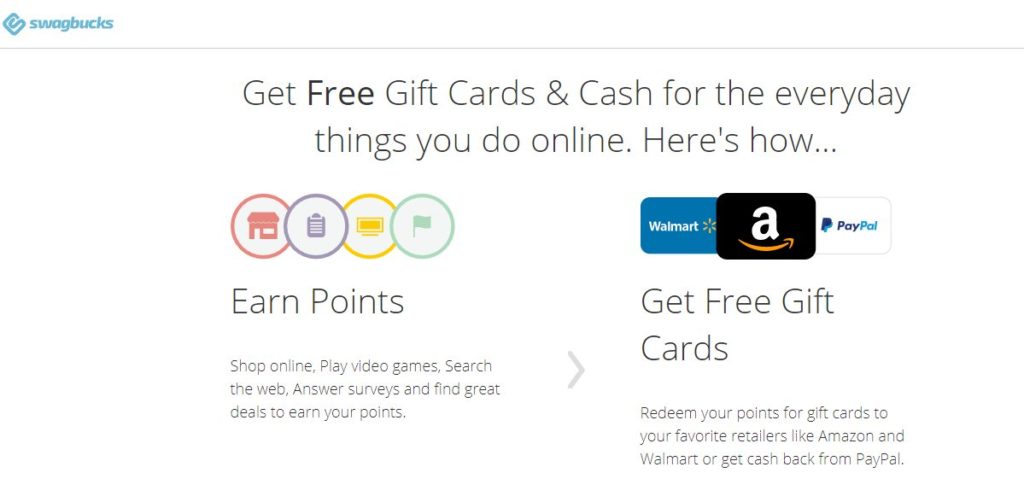 You can save on groceries, prescriptions, gift card deals, and dining expenses at any Swagbucks partner. Some of them include:
Amazon
Starbucks
Old Navy
Macy's
Kohl's
Spending a dollar earns you a Swagbuck point. Once you acquire the minimum coins, you can redeem them for PayPal money and gift cards to Amazon and other popular retailers.
Expect to earn about $2 to $5 daily on Swagbucks. You can increase your earnings by prioritizing the highest-paying offers.
You can also invite a friend to earn 10% of their lifetime earnings. The best part is that there's no referral limit.
6. Rakuten
Another app similar to Shopkick worth considering is Rakuten. With over 3,500 partners, Rakuten offers up to 5% cashback when you shop through their app or browser extension.
You can also link your cards to earn cashback when you make in-store purchases. Some of their partners include:
Macy's
Chewy
Glossier
Old Navy
Nike
Kohl's
Sam's Club
Walmart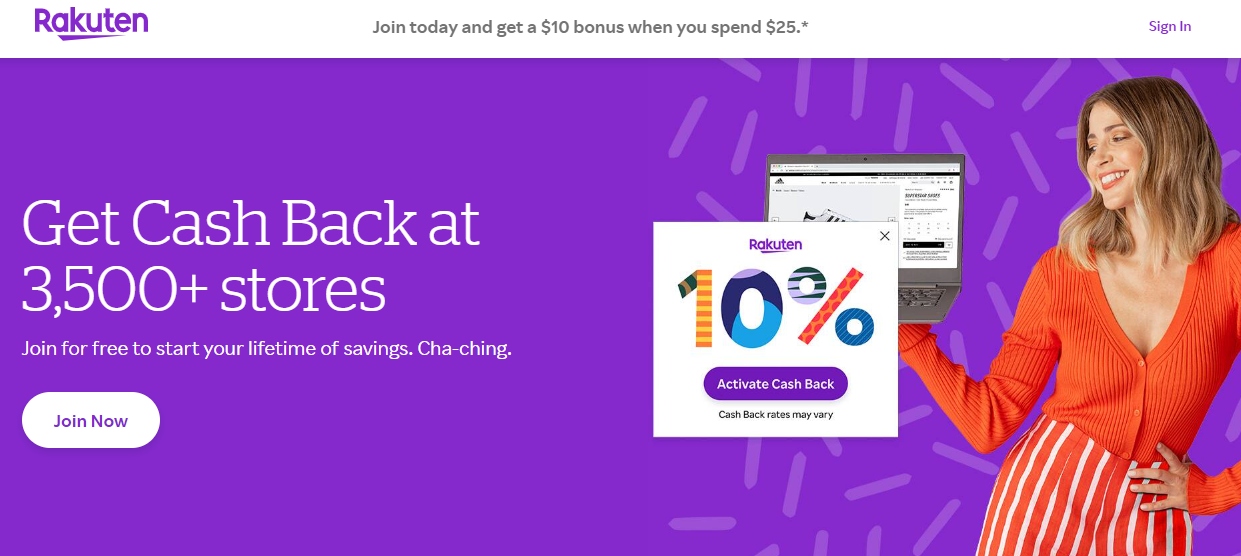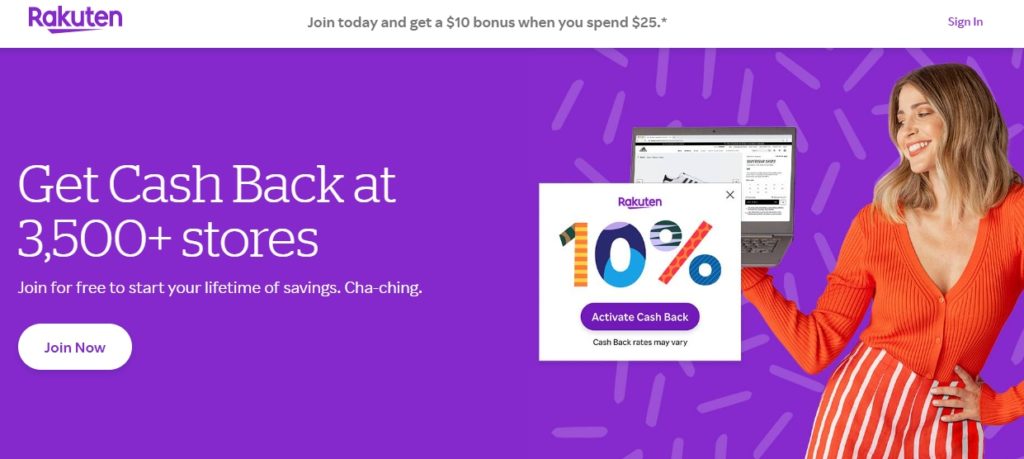 Rakuten offers a $10 welcome bonus when you sign up for the first time and spend at least $25. Plus, you can earn about $30 for referring a friend. Your referral must spend $30 or more to qualify for the bonus.
You can maximize your earnings on Rakuten by participating in contests and giveaways on social media. Payment is made quarterly, and the withdrawal minimum is $5.
Rakuten is an excellent Shopkick alternative since it has better cashback rates and a higher earning potential.
7. Capital One Shopping
If you shop online a lot, Capital One Shopping might be the best rebate site for you. This reward app checks for coupons and applies them to your online purchases.
Capital One Shopping helps you save money and saves you the trouble of comparing deals from different retailers.
To get started, install the Capital One shopping extension on your browser. Next, sign up to enjoy the best offers and deals across over 30,000 stores.
Besides saving money, Capital One Shopping allows you to earn credits, which you can redeem for free gift cards to different stores, including:
Gas stations
Airlines
Spas
Retail stores
Food delivery companies
Restaurants
Grocery stores
You can also request cashback via check, exclusive events like music, or redeem for PayPal credit.
8. Upside
With Upside, you don't have to worry about the high gas prices. The app allows you to earn cashback for every gas fill-up. You can also earn cash back at restaurants and grocery stores.
One thing I like about this Shopkick alternative is that it has a meter on its website that helps you estimate how much cash back you'll earn based on your monthly spending.
This meter makes it possible to determine whether using the app is a good idea without downloading it.
Upside requires you to link a debit or credit card to make a purchase and earn from offers. You then need to scan your receipts to earn rewards.
Some of Upside's partners include:
Taco Bell
Gelson's
Shell
Valero
Price Chopper
Domino's
The offers you receive on the app vary by location. Your earnings also depend on where you live. I recommend using Upside if you live in a large city with plenty of offers to complete.
Once you earn enough cash back, you can cash out directly to your bank, PayPal, or gift card.
You'll be charged a $1 fee for withdrawing less than $15 through PayPal and under $10 to your bank. There's no withdrawal fee for gift cards.
Referring a friend to the platform earns you a $5 bonus when your friend makes their first purchase.
9. Receipt Hog
Do you want to get paid to shop in the US and Canada? If so, Receipt Hog is one of the best apps like Shopkick.
Like Shopkick, this app pays you to make everyday purchases and upload receipts. You can also complete consumer surveys to earn more.
Like most rebate apps on this list, earning cashback on Receipt Hog is easy. Simply complete various shopping offers to collect as many coins as possible.
Once your coins reach 1,000, you can redeem them for Visa gift cards, Amazon gift cards, or PayPal cash.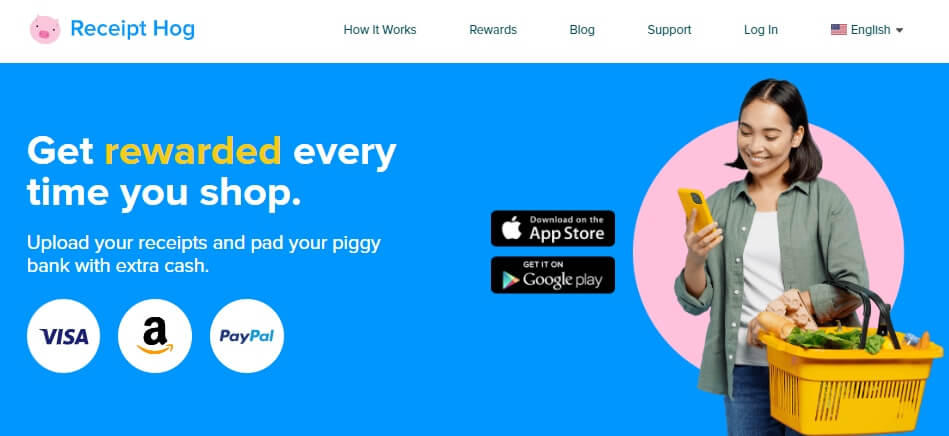 Receipt Hog deals with many stores but claims that you can earn more if you purchase items in these categories:
Groceries
Beauty
Health
Household goods
Cleaning supplies
While the sooner you submit a receipt, the more you earn, I like Receipt Hog because you can submit months later. So, if you'll likely forget to upload them immediately, this might be the right path.
Receipt Hog has several in-app features that allow you to earn more. For instance, they have levels. You earn a reward every time you move up a level.
They also have wheel spins and sweepstakes you can participate in to rack up more coins.
Receipt Hog is an excellent alternative to Shopkick since you can upload any receipt. However, it has a lower earning potential.
10. Checkout 51
Checkout 51 is quite similar to Shopkick. It lets you earn cashback when you shop for groceries, prescriptions, and other home goods.
They've added gas offers recently, so you can now earn cashback every time you fill-up your tank at gas stations like:
Shell
BP
Mobile
Exxon
Chevron
Checkout 51 also lets you make more money by taking surveys and completing online offers. Check out new offer updates every Thursday.
Once you make a qualifying purchase, upload your receipt on Checkout 51 and await approval. Your cashback is credited to your account when the receipt is approved.
You can cash out via check or PayPal when you accumulate $20 in your Checkout 51 account.
11. ReceiptPal
ReceiptPal is another app like Shopkick that lets you monetize your receipts. You can scan and upload physical receipts or link your email to submit e-receipts.
One thing I like about ReceiptPal is that you can upload any receipt. Whether you wish to earn cashback for dining at a restaurant or shopping at a grocery store, ReceiptPal is the reward app for you.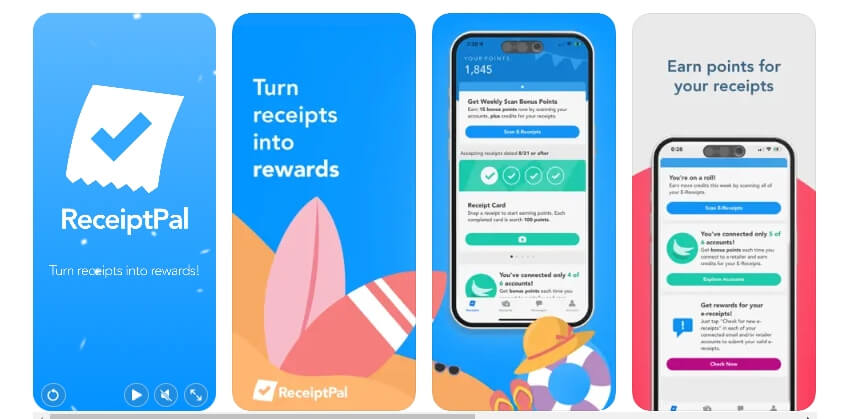 Like most cash back apps, the mechanism is simple: purchase, scan the receipt, and earn points. Expect to make a minimum of 25 points per valid receipt.
Once you earn enough points, you can redeem them for gift cards to major stores like:
Walmart
Home Depot
Target
Lowes
Amazon
Visa
Submitting receipts increases your chances of entering weekly sweepstakes, where you can win up to $250.
12. Mobee
Another app like Shopkick to try is Mobee. Complete secret shopper missions on the Mobee app to earn rewards.
Different missions require you to complete various tasks. For instance, a mission may entail the following tasks:
Purchasing some items
Asking employees specific questions
Taking pictures or videos
Finding specific products
Rating customer service at a store
Reading through a mission's instructions is essential to determine whether it's doable before you begin.
Once you complete your mission, you must wait 24-72 hours for it to be approved. You get no points if your submission is rejected.
If your mission is accepted, you receive points redeemable for gift cards to companies like iTunes and Amazon.
One Mobee Point is worth one cent, and the withdrawal minimum is $20. Mobee is a great Shopkick alternative but has a lower earning potential.
13. Dosh
Dosh is the best app like Shopkick, if you want a more passive approach to earning shopping rewards. You only have to link your credit and debit cards to earn passive income on the app.
Once you use your linked cards to shop at over 10,000 partners, Dosh automatically redeems offers and deposits rewards into your account.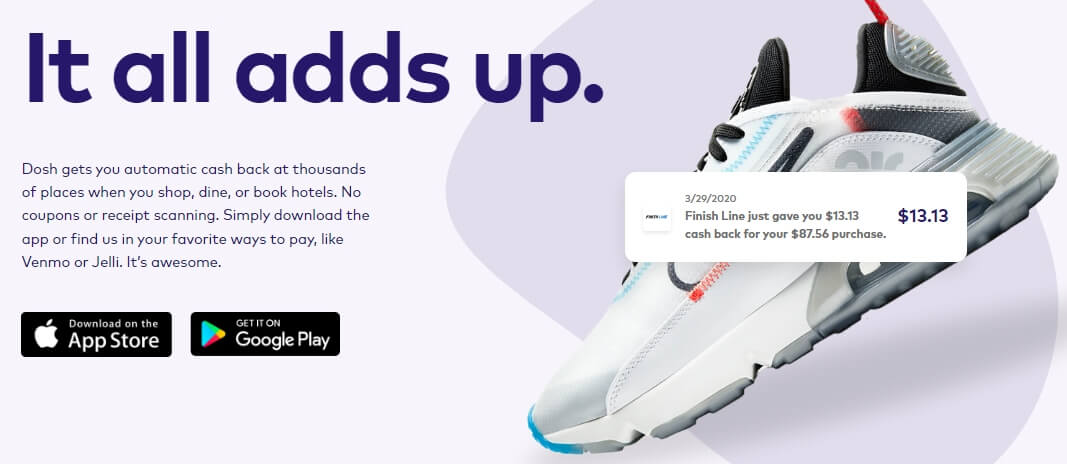 Linking your cards lets you earn without scanning receipts or spending too much time searching for lucrative offers.
You can also earn cashback on the Dosh app when you dine at your favorite restaurants and book hotels.
Once you reach the $15 withdrawal threshold, you can cash out via PayPal, Venmo, or direct deposit. You can also donate your cash rewards to charity.
14. Premise
Premise pays you to share your opinion and complete simple tasks around your city. Some of the tasks include:
Taking photos and videos in a particular store
Finding specific products
Filling out surveys
Checking the prices of certain products in a store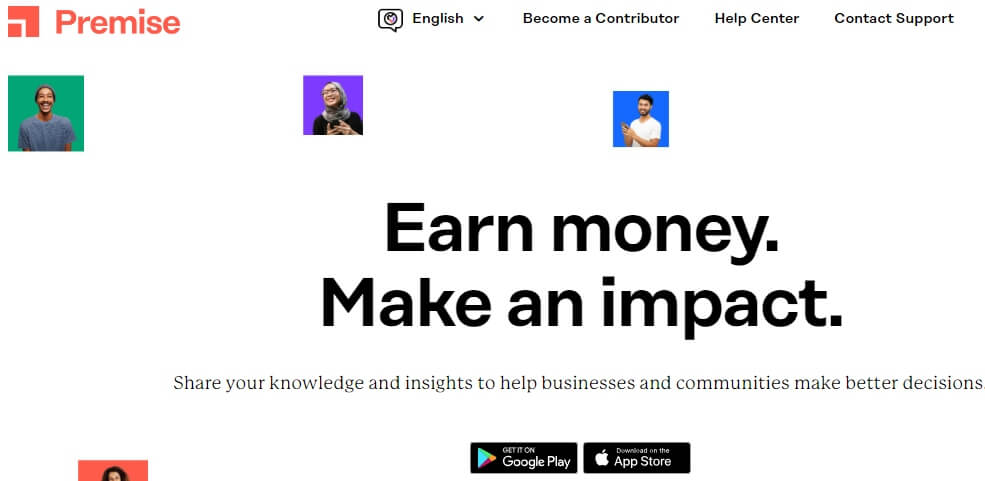 Generally, Premise has a higher earning potential than Shopkick and offers more cash-out methods. You can withdraw your Premise earnings via PayPal, Payoneer, or Bitcoin.
Also, Premise is a great option if you live outside the U.S. since it's accessible in 140 countries. Shopkick is only available in the US.
15. Amazon Shopper Panel
If you're still looking for the best app like Shopkick, try out Amazon Shopper Panel.
This Amazon app gives you monthly rewards for shopping and uploading receipts. While it's an excellent way to earn quick cash, the Amazon Shopper Panel is invitation-only.
You can download the app and join the waitlist to be invited to become a member of this reputable rewards app.
You can earn money by purchasing from stores and companies not owned by Amazon. Other income-generating tasks include filling out surveys and watching ads.
Uploading 10 physical or e-receipts earns you $10 monthly, redeemable for Amazon gift cards or a charity donation. Surveys and ad verification can earn you additional cash, but you may not qualify for all program parts.
This is a great alternative to Shopkick, should you be invited, since it has a higher income potential.
16. Gigwalk
Like Premise, Gigwalk pays you to complete simple tasks in your area. Examples of gigs on the app include:
Mystery shopping
Taking photos of certain stores
Scanning barcodes of products
Testing apps and websites
The primary advantage of Gigwalk over Shopkick is its high-income potential. You can earn between $3 and $100 per task based on its type and duration.
All you have to do to get started is sign up on the mobile app and start looking for gigs to complete. Your earnings are deposited to your PayPal once your work is approved.
17. CoinOut
Whether you're a frequent online or in-store shopper, CoinOut is a great Shopkick alternative worth exploring.
Like Shopkick, CoinOut lets you scan your receipts to earn cashback. For e-receipts, you just have to connect your email to earn instead of forwarding them whenever you shop.
Besides shopping, you can refer friends, play trivia games, and complete partner offers to earn more.
You can cash out via direct deposit, PayPal, or gift cards. There's no withdrawal minimum for direct deposit and gift cards. However, you must accumulate $20 to cash out through PayPal.
Tips For Making Money With Apps Like Shopkick
Here are some helpful tips on how to maximize your earnings on sites like Shopkick:
Try several apps: The only way to find the best app suited to your needs is by comparing multiple apps.
Stack rebate apps: Using multiple cashback apps is an excellent way to maximize your earning potential. However, in some cases, you may lose your rewards for using multiple apps.
Do your due diligence: It's important to read the terms and conditions and research an app before committing to it. This way, you know what you're signing up for.
Final Thoughts
There are numerous apps like Shopkick, so finding the best one is the real challenge. The Shopkick alternatives in this guide are a great place to start.
Compare different apps to find the best cashback rates and more opportunities to make quick cash. Whether you prefer online or in-store shopping, there's something for you.
Even better, consider stacking different apps to earn more. If you like Shopkick, you can use it alongside any of the alternatives in this article to increase your earnings.
Looking for other ways to save money? Check out these posts: