Is Using an Amazon Flex Bot Worth the Risk? (2023 Guide)
Updated on September 11, 2023
This post may contain affiliate links which means that sproutinue.com may make a small commission at no extra cost to you. We only promote products that we love and feel will benefit our readers. Please read our Disclosure Policy for more information.
If you're an Amazon Flex driver, you can admit how challenging it can sometimes be to get Flex blocks. This is because everyone competes for the same available spots.
Because of this, you may have thought of using an Amazon Flex bot to grab blocks faster. While Amazon Flex bots can give you an advantage over other drivers who grab blocks manually, are they worth the risk?
Here's everything you need to know about Amazon Flex bots, including the pros and cons of using them to help you make an informed decision.
We'll also look at some of the best Amazon Flex block grabbers and some alternatives to using them.
Need to make money fast? Try out:
Prime Opinion – Get a $10 sign up bonus when you join Prime Opinion!
Arrived – Invest at least $100 and earn quarterly dividends from rental properties!
What Is an Amazon Flex Bot?
An Amazon Flex bot is a tool or a suite of automated apps, software, and tools that help Amazon Flex drivers grab blocks more efficiently. 
An Amazon Flex bot uses software to automatically refresh the Amazon Flex app and grab any available blocks the instant they appear.
Amazon Flex block grabbers can help you maximize your earning potential. A single block on Amazon Flex pays $50 to $100 on average, depending on several factors. The more blocks you have, the more money you make.
These bots also give you more control over when you accept blocks, and instant offers, which you can take or turn down based on your preferences, such as the date, time, and location.
Amazon Flex bots use algorithms to search the web for new blocks that fit your preferences and schedule. This way, it's easier to find blocks without constantly checking the Amazon Flex app or website.
Using bots to grab shifts isn't just for Amazon Flex drivers. Other jobs like Amazon Flex also involve the use of bots. 
Instacart shoppers, for instance, use Instacart batch grabbers to claim more shifts.
How Does an Amazon Flex Bot Work?
There are two types of Amazon Flex bots, and they work differently.
Static Amazon block grabbers read the HTML code of an app or web page to recognize specific elements like text fields and buttons. Once the bot recognizes the element, it automatically clicks on it.
Dynamic Amazon block grabbers use AI techniques like machine learning and natural language processing to recognize the patterns in a website's HTML code. This way, the bot can automatically scan through the elements of the web page and identify the ones that should be clicked to carry out an action.
Dynamic Amazon Flex bots are more versatile than static bots because the dynamic ones work better on websites without predictable structures.
Simply put, Amazon Flex bots help drivers automate the process of accepting and delivering Amazon packages.
Are Amazon Flex Bots Allowed?
Amazon's policy explicitly prohibits the use of block grabbers and Flex bots.
Based on Amazon's terms, which you must accept before using the app, Amazon prohibits "any use of data mining, robots, or similar data gathering and extraction tools."
Using bots and third-party software to get more Amazon Flex blocks directly violates the site's terms of service and may result in your Amazon Flex deactivated.
Amazon Flex drivers are aware of the warning but still use the bots. After all, most bots are smart and can mimic human activity, making them harder to detect.
If you plan to use an Amazon Flex bot, remember that you risk getting your Amazon Flex account deactivated.
If your Amazon Flex account is deactivated, you're banned permanently, and there's nothing you can do to get it back.
Pros & Cons of Amazon Flex Bots
Here are some pros and cons of using Amazon Flex block grabbers.
Pros:
They help you get more blocks and more money per week
Some bots let you customize your blocks with filters like delivery areas and minimum pay requirements
You get more instant orders
They let you focus on other things besides refreshing the app
Cons:
Using them risks getting your account deactivated
Most bots are expensive
Some drivers don't support using bots as they give an unfair advantage
The Best Amazon Flex Bots
Now you know the pros and cons of using Amazon Flex bots and you've decided they're worth the risk, here are the best Amazon Flex grabbers:
1. MyFlexBot
MyFlexBot is a widely popular Amazon Flex bot. It uses web-based software to help you save time and maximize your earnings by searching and automatically grabbing blocks.
MyFlexBot automatically scans your Amazon Flex app for new blocks and gives you notifications faster than if you were searching for blocks manually.
With this bot, you can also set up alerts ahead of time so you'll be notified once blocks are available in a specific city or area.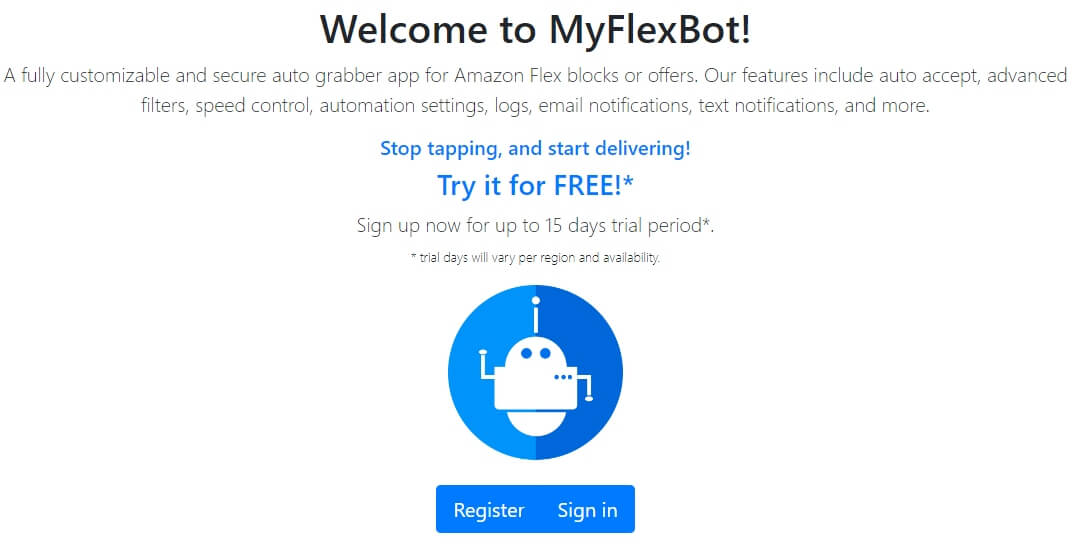 MyFlexBot also has an advanced filtering feature that allows you to customize your search criteria to accept only the highest-paying blocks.
This gives you more control over the type of work you accept and helps you maximize your earning potential.
Other bot features include:
Click-speed throttling
Auto acceptance
Text notifications
You also get a 15-day free trial with MyFlexBot, after which you'll need to pay approximately $50 monthly.
2. Flex Dasher
Flex Dasher is a comprehensive toolkit designed to help Amazon Flex drivers reduce the time they spend searching for blocks and maximize their earnings.
The app has multiple features, including a real-time mapping tool that shows you the blocks available in your location and details about the delivery distance and the potential earnings for each block.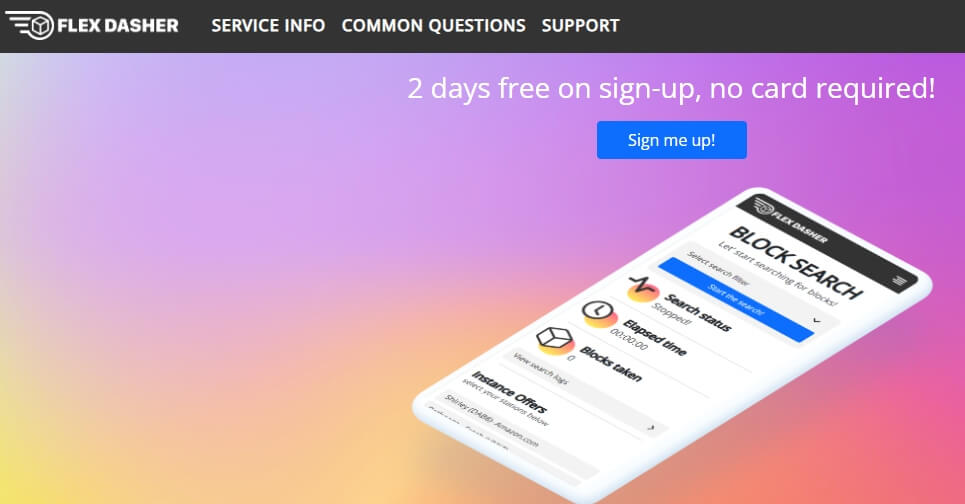 In addition, Flex Dasher is dedicated to providing the highest security levels to ensure user accounts do not get banned by Amazon.
Flex Dasher keeps all user data secure by encrypting and storing it anonymously to keep them protected.
3. Flexomatic
According to their website, Flexomatic is another revolutionary tool that has helped Amazon Flex drivers grab over 350,000 blocks and earn over $25 million extra.
Flexomatic is available for both iOS and Android devices, and it helps you customize your work preference so the app only grabs blocks you'd like to work.
Another advantage of Flexomatic is it's available in the U.S. and other countries like Spain, Japan, and the UK.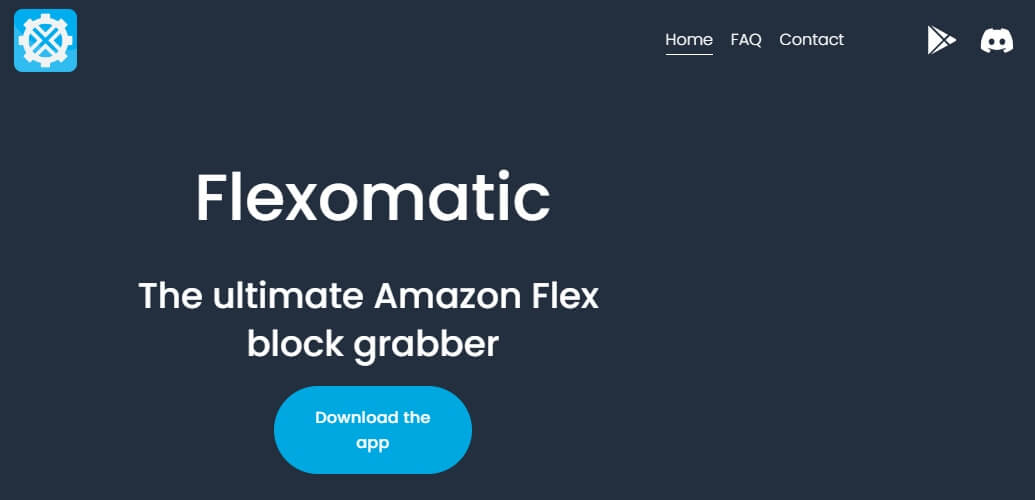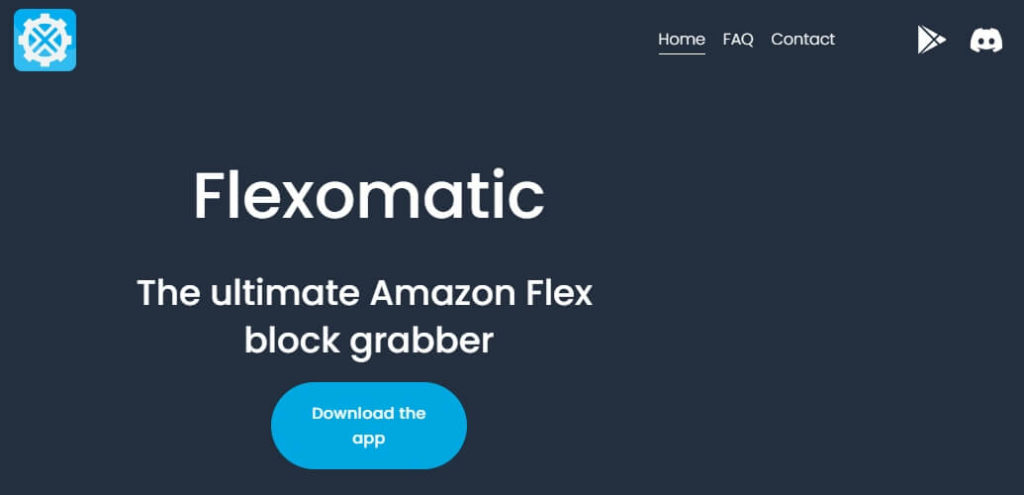 Flexomatic has a unique payment system. While most Flex bots charge a monthly fee, Flexomatic charges a commission on the blocks it helps you grab.
The app grabs your first five blocks for free and then charges you a 3.9% commission on every block it grabs.
Fortunately, Flexomatic refunds you for every block you forfeit, and you keep 100% of your tips.
According to Flexomatic's website, you don't have to give them your Amazon Flex account details, as it uses its API to connect to your account.
4. MyFlexHelper
MyFlexHelper is another block grabber compatible with both iOS and Android devices. You can even use it on your laptop and tablet.
MyFlexHelper has filters for:
Price
Stations
Days of the week
Time to Arrive
Offer start end time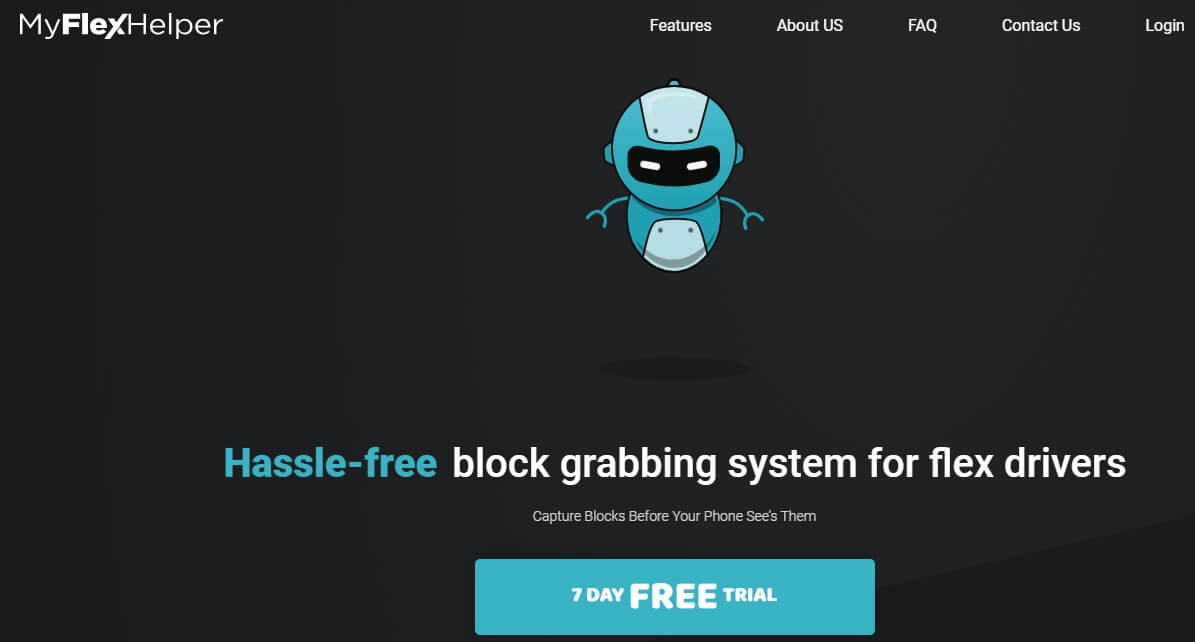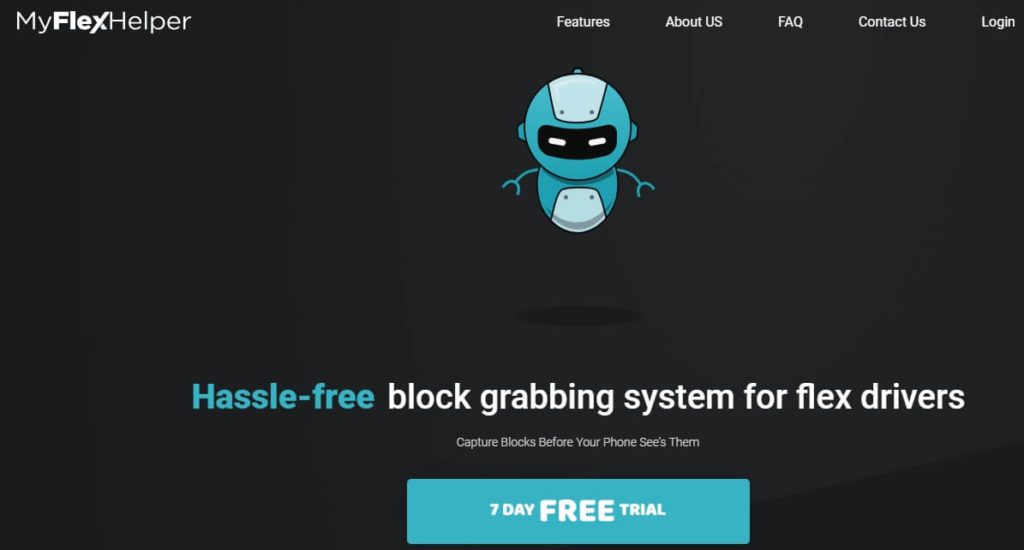 These help you customize the blocks you accept so you can work based on your preferences and schedule.
According to the website, MyFlexhelper has taken countless measures to ensure your account remains undetected so you don't risk getting deactivated.
5. FlexBelt
FlexBelt is a relatively new Amazon Flex bot only available for Android devices. It's packed with useful features that make it a great choice.
With FlexBelt, you can set the price you'd like, which helps you get the best blocks. The app also has a scheduling tool you can use to ensure you don't miss any of the blocks it grabs for you.

One of the best features of FlexBelt is it also helps track your mileage as you drive for Amazon Flex.
This way, when it's time to file your taxes, you can use the information to claim work-related expenses and get mileage deductions.
The FlexBelt app offers a free trial for the first use of the app, after which you'll have to pay a subscription fee of $10 a month.
According to the app, Flex drivers make up to $50 extra using the app on non-surge days.
6. Flex Utility
Flex Utility is next on our list of the best Amazon Flex bots. This Android app helps you grab Amazon Flex blocks automatically.
With Flex Utility, you can apply filters like payment amount or delivery station, so you only grab blocks suited to your preferences and schedule.
Flex Utility is not as popular as other Flex bots like Flexomatic, but it's still a solid choice.
The app has a free version, so you can try out the platform before you commit to paying for the premium version, which costs $28.99.
7. Flex Grabber
Flex Grabber is another powerful Amazon Flex bot that automates block grabbing and scheduling.
The app helps you organize yourself and take advantage of Amazon Flex opportunities.
Flex Grabber helps you access delivery information such as estimated earnings and distance estimates, so you can only accept blocks that fit your preferences.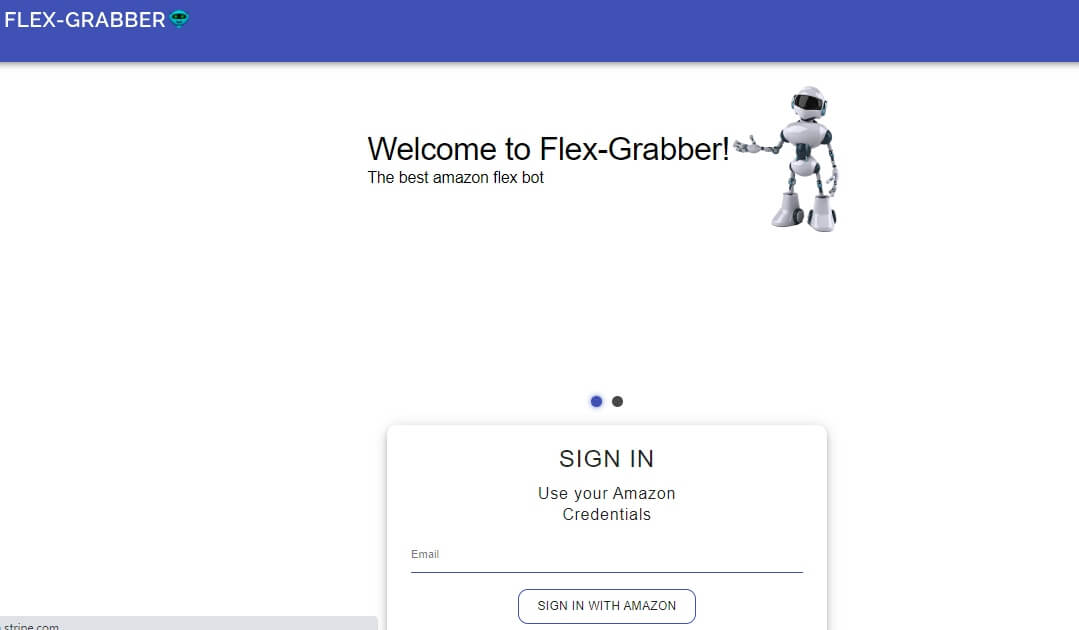 It also has an "I've arrived" feature, which enables you to mark that you've arrived at a location 15 minutes before your block starts.
Flex Grabber offers a 2-day free trial, after which you'll need to pay $60 for two weeks. If the app helps you get more blocks, the cost may be worth it.
8. Flexer App
You can also try out the Flexer app, provided you have an iPhone or iPad.
The app is pretty similar to the other apps on this list in that it helps you claim blocks automatically based on pre-set filters.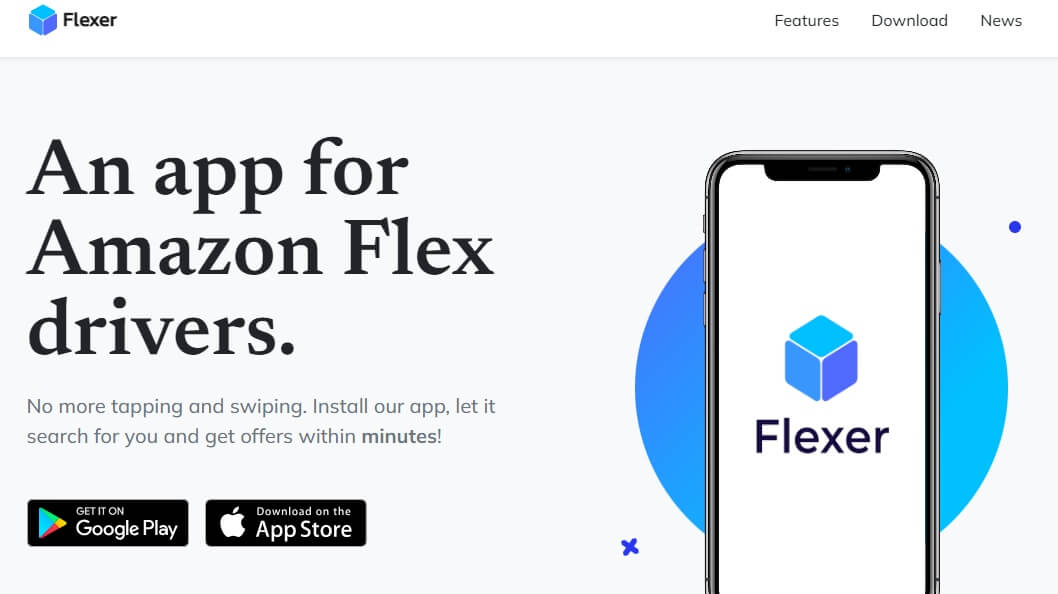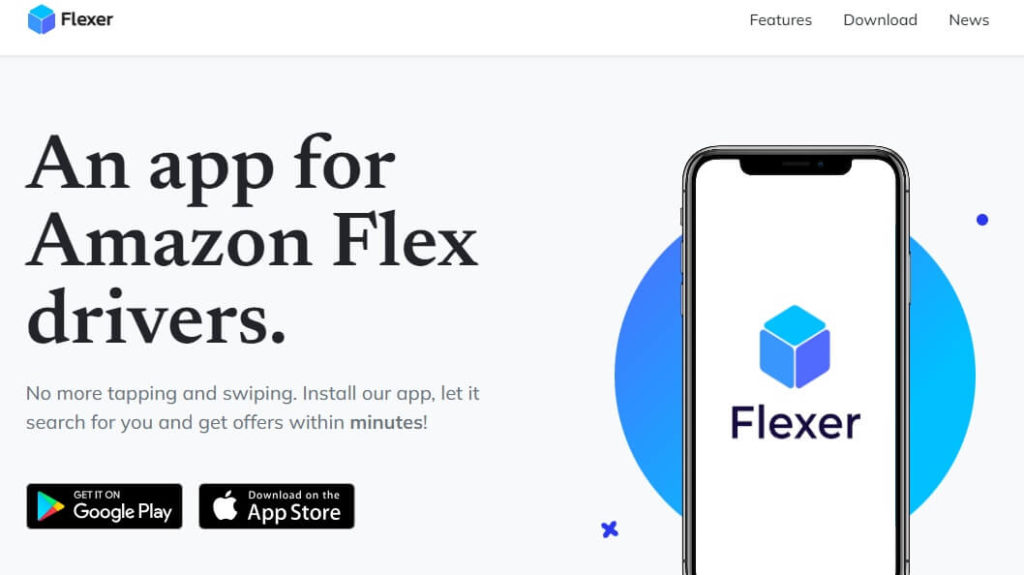 The Flexer app doesn't charge a flat subscription fee but charges a commission instead. With Flexer, you pay a 3.50% commission on all the block earnings you get from the app.
As such, you can pay more or less depending on how much you'll drive for Amazon Flex.
According to some Flexer App reviews, the app will also charge you for blocks you forfeit, so take caution before downloading the app.
9. GamaFlex
GamaFlex, which markets itself as "the most advanced flex tool," is a fully automated Amazon Flex bot.
This Amazon Flex block catcher has tons of custom filters, such as block duration, weekday schedule, arrival time, and pay per station.
With GamaFlex, you also get access to advanced statistics to help you adjust the filters and maximize your earnings.
10. Auto-Clicker Apps
Some Amazon Flex drivers use generic auto-clicking apps to create an Amazon Flex bot. You can try this strategy if you don't want to pay for a bot.
With auto-clicker apps, you can create a tool that taps on the screen automatically in a certain pattern.
You can develop a tapping sequence that automatically refreshes your Amazon Flex driver app to find new blocks and claim them.
While auto-clicker apps are cheaper compared to bots, there are significant downsides.
For one, the app doesn't mimic human behavior, so getting caught and deactivated is a lot easier.
Additionally, with the app, you can't apply filters like location and earning minimums to customize the type of blocks you accept.
Are Amazon Flex Bots Worth It?
The question of whether Amazon Flex bots are worth it comes down to you.
Using Amazon Flex grabbers has significant benefits, as they can help you maximize your earnings.
However, you must also consider the associated risks. You risk getting your account deactivated by using bots, so it may not be worth it.
Additionally, the bots don't guarantee increased blocks, so you may spend money on tools that don't even work.
You should weigh the benefits of using bots with the associated risks to make an informed decision.
You can also look at what other Flex drivers are saying about block grabbers and whether they're worth it.
Here are a few comments from Flex drivers on a Reddit thread:
Due_Dragonfruit318 says: "I use magicflex.app it has gone well, without emails and I get what I need, they give a free trial .. it is not a common bot, but it is useful."
Ashercharr says: "My flex helper is horrible I used them for 6 months after the Amazon update they went to shiat I moved to flex 47 I get 2 blocks a day."
Dry_Bat8352 says: "I just started GamaFlex. Caught 2 great blocks for today, and it's been running for less than an hour."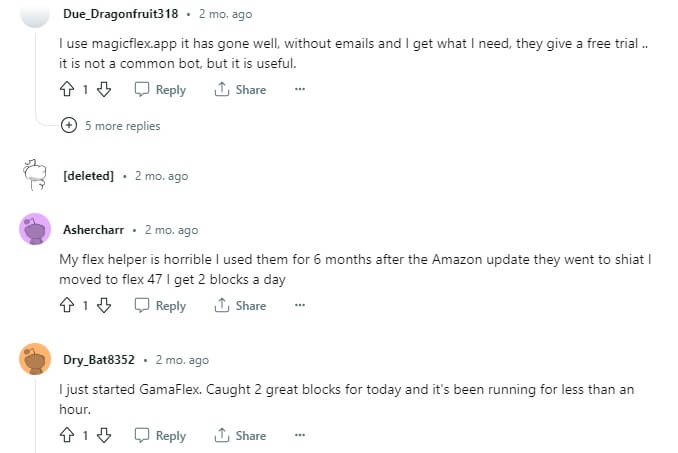 Tips for Getting the Most Out of Amazon Flex Bots
If you want to boost your earning potential with Amazon flex grabbers, these tips will help:
Read the bot's instructions carefully: Before using the bot, read all the instructions carefully so you understand how it works and use it correctly.
Take time to familiarize yourself with the interface: Familiarizing yourself with the bot's interface helps you understand the available options and the various features that may benefit you.
Keep your bot updated: Ensure you regularly update your bot software so you don't miss out on new features and bug fixes. This way, you'll make the most of your bot.
Take advantage of the scheduling feature: You can set up your bot to work with your schedule so you make the most of your time.
The Best Alternatives to Amazon Flex Bots
Using Amazon Flex bots may not be worth the risk of getting your account deactivated, but there are safer alternatives you can try. Some of them include:
Using preferred scheduling: The Amazon Flex app allows you to set your preferred days and delivery stations. This way, you'll get block offers before they go live, so there's less competition.
Checking for Amazon blocks in the morning: Blocks often become available in the morning, so you can try waking up earlier to claim the first blocks.
Signing up for multiple delivery apps: There are tons of other delivery jobs like Instacart, which you can sign up for.
Frequently Asked Questions
Are You Allowed To Use Bots on Amazon Flex?
According to Amazon Flex's terms of use, drivers are prohibited from "any use of data mining, robots, or similar data gathering and extraction tools."
Based on this policy, getting caught using bots could result in your account getting banned.
What Is the Best Amazon Flex Grabber App?
Amazon block grabbers like Flexomatic and FlexBelt are the most popular and highest-rated in the market.
When choosing an Amazon Flex block grabber, you should consider factors like cost and available features.
Final Thoughts
Amazon Flex bots are very popular with Flex drivers, despite being outlawed by Amazon. They're an effective way to beat the competition to claim lucrative blocks to increase earnings.
Most drivers continue to use these bots, so claiming blocks manually may put you at a disadvantage.
Unless Amazon finds a way to remove all bots from its system, Flex bots are here to stay.
Now that you know what they are, how they work, and the associated risks, you can make an informed decision regarding whether Amazon Flex bots are worth it.
Looking for other high-paying delivery gig jobs? Consider driving for DoorDash or Instacart.