How To Sell Feet Pics on OnlyFans (Complete 2023 Guide)
This post may contain affiliate links which means that sproutinue.com may make a small commission at no extra cost to you. We only promote products that we love and feel will benefit our readers. Please read our Disclosure Policy for more information.
Are you looking to start a feet pics-selling gig on OnlyFans but don't know how and where to start? Are you seeking insight on how to grow your feet business and maximize your earnings?
If these are your concerns, you've come to the right place. Selling feet pics is one of the weirdest ways to make money, but it can be a lucrative side hustle if you play your cards right.
In this article, I'll delve into a complete guide on how to sell feet pics on OnlyFans.
So whether you're a beginner or looking for ways to scale upwards, stick around for more tips on increasing your income by selling feet pics on OnlyFans.
How To Sell Feet Pics on OnlyFans
Selling feet pics may seem unusual, especially if you hear about it for the first time. However, implementing the right strategies can turn this venture into a lucrative side hustle.
Besides making extra cash, an advantage of selling feet pics on OnlyFans is that you don't have to invest much of your time.
It may take some time to figure things out at first. However, it gets easier once you get the gist of it and adapt.
Another huge upside of selling feet pics on OnlyFans is the anonymity it provides. If you want to make money on OnlyFans without showing your face, selling feet pics is an excellent niche.
Also, this trade line doesn't require exceptionally pretty feet. Whether you have long toes or chubby ones, there's a vast market for feet pics. You only need to find the right audience.
Here's a step-by-step guide on how to sell feet pics on OnlyFans and make money.
1. Create an OnlyFans Account
The first step to making money selling feet pics on OnlyFans is to create a free account. Alongside basic info like your email address, you'll need a unique stage name that aligns with your niche.
Since you can't change your username, getting creative and giving it your best shot is essential.
Next, set a profile picture to establish credibility. Using a nice attractive photo of your feet is a good idea.
Once you set a profile picture, it's time to provide a descriptive bio for your account. Make it brief and straightforward to avoid boring your potential clients.
Describe what you're offering and provide information on subscription prices. It's crucial to optimize your bio for SEO by adding foot-related keywords.
Note that you'll need to provide details like your real name, ID, and payment methods per OnlyFans' terms and conditions to be verified as a content creator.
You may also need to provide a selfie to verify your identity. Don't worry if you want to remain anonymous; OnlyFans keeps your details private.
2. Start Posting
Once your account is successfully set up, it's time to make your first post. Your main aim at this point should be attracting as many fans as possible.
To do that, you must ensure your first post is attractive and high-quality. While starting, you don't have to purchase high-end photography equipment. A good smartphone works!
However, once you get your footing and gain a consistent following and income, consider investing in quality professional equipment like a good camera and editing software.
Generally, ensure your pictures are clear and shot in good lighting. Endeavor to capture the best aspect of your feet to attract the masses.
The feet niche is broader, and plenty of ideas exist to explore. Depending on what suits you and your target audience, here are a few ideas that sell pretty well on OnlyFans:
Barefeet
Feet in high heels
Toe sucking
Feet in socks
Pedicured feet
Feet with BDSM gear
Dirty feet
As you can see, plenty of options exist to sell feet pics for money. You can search for foot fetish inspos on websites like Pinterest and Reddit or from other OnlyFans creators.
Whatever you venture into will do, provided you focus on producing quality content and keeping your feet in good shape.
You can also try a few options as you figure out your preferences and what your audience is interested in.
3. Price Your Content
Another critical factor when selling feet Pics on OnlyFans gig is knowing how to price your content, considering the platform takes 20% of your earnings.
The platform's average price for feet pics is between $5 and $20 per pic. However, the cost varies depending on your preferred payment model and target audience.
Here are the payment models available on OnlyFans:
Subscriptions
One way to earn money on OnlyFans is to offer subscriptions. In this case, your subscribers pay a one-time fee to access your content for a specific period, like a month or a year.
OnlyFans allows you to charge between $4.99 and $50 per month or a maximum bundle price of $250 for subscriptions that are more than one month.
Look up other OnlyFans creators to find out what they charge for feet pics.
You can also set your account to be a free subscription. In this case, your subscribers enjoy your content for free.
A free subscription is a great way to get more subscribers, especially as a beginner. Once your following increases, you can charge subscribers to view your content.
Offering tiered subscriptions allows your subscribers to pay different prices depending on their levels.
Pay-Per-View
Another way to make money selling feet pics on OnlyFans is through Pay-Per-View posts.
All you need to do is create a PPV post, message, or stream, name your price, and send it. Your fans then choose what to pay for and view.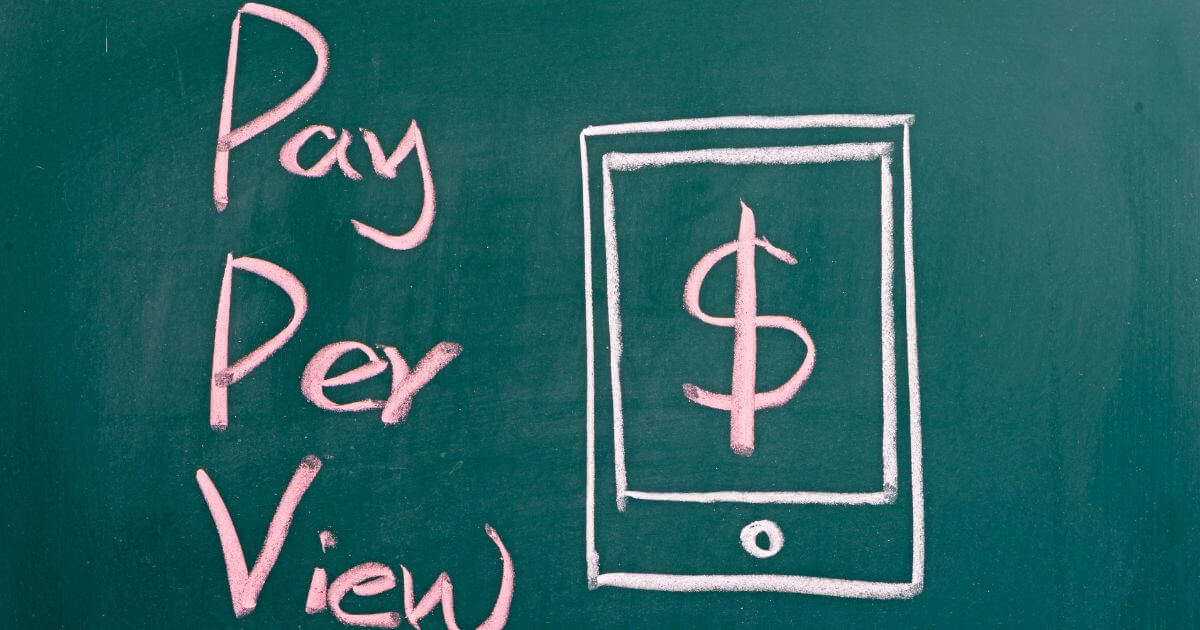 It's an excellent way to make money since it lets your fans choose the content they interact with.
It's also a great way to connect with fans and expand your following when they consume content that resonates with their respective kinks.
Direct Messaging
OnlyFans lets you sell personalized content to your fans through direct messaging.
This is how it works: You send a locked message to your fans with a price tag. Once they make the payment, the message is unlocked for them to access it.
With direct messaging, you may land generous fans willing to pay top dollar for your feet pics.
Extra Reading: Is Selling Feet Pics Dangerous?
4. Promote Your OnlyFans Account
If you're interested in selling feet pics on OnlyFans, it's essential to acknowledge the enormous role promotion plays in your success.
Promoting your account enables you to inform potential subscribers of your existence. You can promote your account within or outside OnlyFans.
Here are some ways to effectively market your OnlyFans account and land more subscribers:
Use Social Media
Social media is one of the best ways to promote your account to tap into new audiences.
Use your OnlyFans username to create accounts on social media platforms like TikTok, Reddit, Twitter, and Instagram.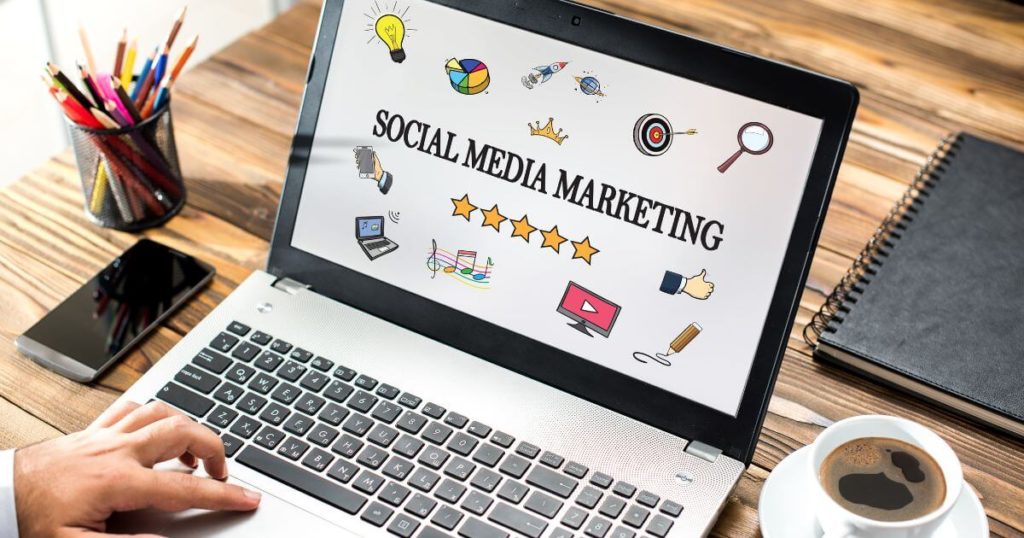 For some platforms, like Twitter and Reddit, you can link your OnlyFans account.
On the other hand, some, like Instagram and TikTok, have more strict policies. For such sites, use LinkTree, AllMyLinks, or email marketing.
Collaborate With Other OnlyFans Creators
Another effective way to promote your feet pics business is collaborating with other creators on OnlyFans.
You can do shoutouts or feature in each other's posts and live streams to tap into each other's audiences.
Other great ideas are cross-posting each others' content and collaborating on custom content.
Paid Promotions
As the name suggests, paid promotions require paying someone to market your feet-focused business.
You can pay famous social media influencers or other OnlyFans creators to feature you on their stories or live streams.
Promoting your account may take time and effort. You can handle your marketing initially, but hiring an agency or specialist is wise as your following and activity increase.
Develop good marketing strategies to help you expand your reach. Otherwise, your feet pics venture may only pay a little.
5. Interact With Your Audience
Engaging with your subscribers is an excellent way to foster loyalty and encourage them to interact more with your content.
Here are some ways to keep your audience engaged:
Reply to their comments
Reply promptly to DMs
Host Q&A live streams with your fans
Host contests and giveaways
Offer personalized content to those with particular foot fetishes
Host quizzes with your fans to help them know more about you
Reward generous tippers and top fans
Among the mentioned ways, OnlyFans also allows you to link your Spotify account to bond more with your fans on the music front. By knowing what you're listening to, they learn more about you.
You also have the option to connect with your fans by posting stories on OnlyFans.
While forming a bond with your fans is essential for your business to thrive, setting professional boundaries and keeping your private life apart from your business is essential.
Extra Reading: Pros & Cons of Selling Feet Pics
6. Post Consistently
To sell feet pics on OnlyFans and make money, you must maintain an active presence. One way to remain active is by posting regularly to engage your fans.
Choose a schedule that works for you and caters to your audience's needs. Posting about 2-3 times a day should do it at the least.
Note that you don't have to go for a photoshoot whenever you want to post new content.
Take advantage of the scheduling feature on OnlyFans, which allows you to queue content and post them whenever you decide to.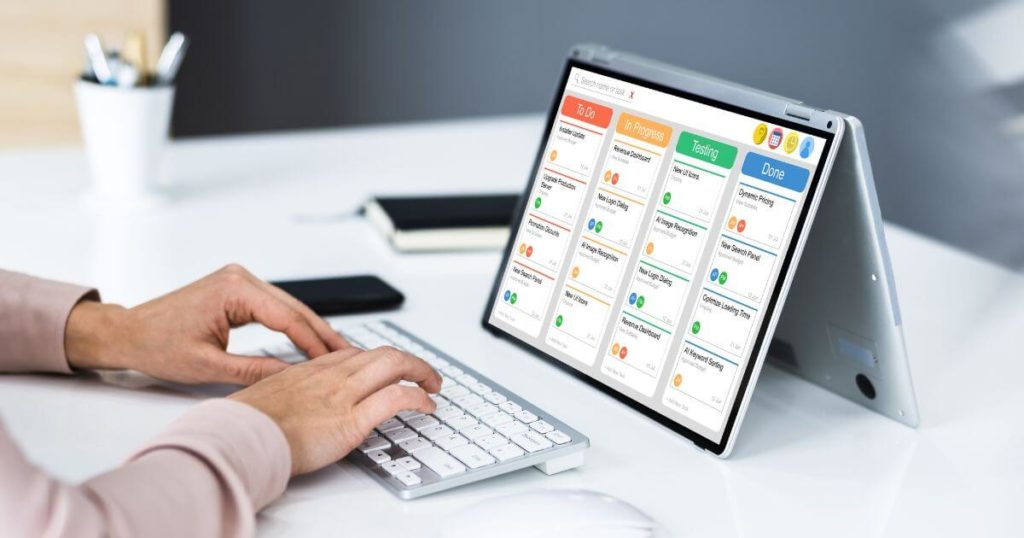 With the posting schedule, you can take many photos at one photoshoot and then post them over a period.
Consistent posting is important, but don't overdo it. Doing so risks overwhelming your fans and getting marked as a fake account by OnlyFans' algorithm.
Posting too much may also cause you to have burnout. It's also essential to choose quality over quantity all the time.
7. Constantly Improve Your Content
Now that our account is set up and you've familiarized yourself with the basics, it's important to constantly seek new ways to improve and diversify your content.
You can do that by investing in professional photography equipment like a camera, a tripod stand, and a ring light. Also, invest in sound editing software to enhance the quality of your pics.
If you're an amateur, get someone else to edit your work for you or take time to learn basic editing skills.
You also have to invest time and money in caring for your feet. Maintain good foot hygiene and keep them hydrated. Exercise is also an excellent conditioner for the feet.
You can also book regular pedicure appointments to keep your feet healthy and in check.
Tips for Selling Feet Pics on OnlyFans
Here are a few tips for selling feet pics on OnlyFans and maximizing your earnings.
Add Captions to Your Feet Pics
Adding catchy captions and descriptions to your feet posts is a great way to enhance your content and attract more potential subscribers.
Keep the captions brief to avoid boring your audience. People could quickly lose interest in your content due to the long descriptions.
Optimize Your Content for SEO
Looking for a fast way to get discovered? Add keywords relevant to your foot fetish niche.
Optimizing your content and bio for SEO increases the chances of your account appearing when someone searches for your niche on OnlyFans.
Use relevant hashtags to improve your account's visibility and reach a broader audience on OnlyFans.
Spice Up Your Content
It's essential to keep your content interesting to attract more followers and retain the existing ones.
Explore different foot poses to make your feet more appealing to your audience. Consider taping into different feet categories to diversify your content.
For example, you can delve into fancy pedicures, tattooed feet, feet in high heels, and bare feet simultaneously.
Also, take your feet pics in different settings or use props like anklets to make them attractive. Be as creative as possible to widen your reach and keep your content captivating.
Take a Short Course on Selling Feet Pics
If you plan to grow your feet pics business into a serious venture or a full-time occupation, consider taking a short course from an expert.
While figuring things out yourself is a great idea, it may take a long time. Learn from the experts if you want to monetize your account and increase your income quickly!
You can easily make up to $10k a Month on OnlyFans.
If you don't want to access a paid course, there are plenty of free materials you can acquire to guide you, starting from blogs, podcasts, and YouTube videos.
Add a Watermark to Your Feet Pics
Content on the internet is often prone to theft and copyright infringement. Add a watermark to your content to protect it.
Here's how to sell feet pics without getting scammed.
Set and Maintain Professional Boundaries
Engaging and bonding with fans is essential to foster loyalty and retain them. However, it's vital to maintain professional boundaries to avoid unpleasant issues.
The Best Alternatives To OnlyFans
OnlyFans is a great place to sell feet pics. But, if it doesn't meet your needs, you can try other apps to sell feet pics.
You can also diversify your income by selling feet pics on multiple platforms. So, if you've tried OnlyFans and are seeking other similar apps, here are the best alternatives to try.
Frequently Asked Questions
Can You Sell Feet Photos on OnlyFans?
Yes. While OnlyFans is widely known for NSFW content, you can also sell feet pics for cash on the platform.
How Do I Start Selling Feet Photos on OnlyFans?
Selling feet photos on OnlyFans is straightforward. If you're just starting, follow the following steps:
Create an OnlyFans account for free
Create an attractive profile
Take high-quality feet photos
Set a price for your feet pics
Post Your first photos
Promote your account
Engage with your audience
Post consistently
Seek to improve your content
How Much Do Feet Pics Sell for on OnlyFans?
Generally, feet pics sell for about $5 to $20 per pic on OnlyFans. However, this price varies depending on your audience and chosen pricing model.
Depending on whether you sell through subscriptions, pay-per-view content, or direct messaging, you may earn more.
If you're lucky enough, you may land loyal, generous tippers willing to pay top dollar to satisfy their foot kinks.
Ensure to post high-quality pictures to maximize your income.
Is It Illegal to Sell Feet Pics for Money?
No, selling feet pics for money isn't illegal. Provided that you're 18 years old or above, you can sell feet pics on platforms like OnlyFans, FeetFinder, and FunWith Feet.
Ensure you comply with your chosen platform's guidelines to avoid getting banned or sued. Also, don't sell photos that belong to someone else without their consent.
Final Thoughts
Now that you know how to sell feet pics on OnlyFans, it's time to venture into the idea and earn a substantial income.
Always take high-quality photos to attract more buyers and maximize your income. Also, diversify your content to make more money, especially if you intend to turn this into a full-time job.
For example, you can sell your feet pics on Instagram and TikTok to boost your earning potential.
Lastly, be patient. While there's a massive market for feet pics on OnlyFans and other similar platforms, finding your footing in the app may take some time.
However, with the right marketing strategies and consistency, you'll earn a steady income in no time.