How To Make Money on OnlyFans Without Showing Your Face (2023 Guide)
This post may contain affiliate links which means that sproutinue.com may make a small commission at no extra cost to you. We only promote products that we love and feel will benefit our readers. Please read our Disclosure Policy for more information.
Want to make money on OnlyFans without showing your face? It's possible to rise to fame on the platform and build a strong fan base while keeping your identity anonymous.
Whether you just want to keep your life private or avoid stereotypical judgment from friends and family, you've come to the right place.
I'll show you how to make money on OnlyFans without showing your face. 
If you stick around long enough, you'll also learn how to promote your anonymous OnlyFans account to earn even more.
How To Make Money on OnlyFans Without Showing Your Face
While showing your face may be advantageous since it establishes a personal connection with your audience, making money on OnlyFans without revealing your identity is possible.
Many content creators are famous for that, so it's not uncharted territory. As long as you create quality and creative content, there's no reason why you can't make thousands of dollars.
By being dedicated and employing smart strategies, you can succeed on OnlyFans without showing your face.
Here are a few tips to take into account:
1. Don't Show Your Face
One way to make money on OnlyFans without revealing your identity is to create videos and photos that don't show your face.
You can take photos or videos that show other parts of your body from the neck down or from different angles so that your face doesn't show.
Another way to ensure your face doesn't show is to crop it out of photos.
You can also use several free photo and video editing apps to blur your photos and videos to obscure your face. Some of these apps include:
InShot
Adobe Photoshop
GIMP
Photoshop
Select an editing app depending on your needs and editing skills. If you have no experience, consider hiring someone to edit them to avoid compromising quality.
Masks are an excellent alternative to editing or blurring your photos. There are great varieties, ranging from ski masks to animal-themed masks.
Choose a mask that works for you depending on your content's theme. You can also try as many as possible to find one that suits your needs.
2. Use a Stage Name
In addition to not showing your face, another way to make money on OnlyFans without disclosing your identity is to use a unique stage name instead of your real name.
Select a pseudonym that reflects your brand and relates to your content.
It's crucial to avoid using a nickname that people close to you may recognize or short forms of your real name.
A stage name can be influenced by anything, ranging from Greek Mythology to famous fiction or fantasy stories. Use an online name generator if you can't think of anything.
It's important to note that you'll still have to use your real name and legal documents to verify your identity when signing up on OnlyFans. 
Rest assured that your information will be kept private.
3. Create New Social Media Accounts
It's essential to build your brand around your stage name by using it to create new accounts on social media platforms like Instagram, Snapchat, and TikTok.
Connecting to social media using your pseudonym can widen your fan base and earn you more money.
Don't link your new social media accounts to your real ones to stay private.
Also, don't sync your contacts since these platforms have algorithms that may suggest your account to people you know.
Lastly, remember to use a separate email or phone number to sign into the new accounts.
4. Use a Voice Changer
Since voices are easily recognizable, it's essential to use a voice changer to mask your natural voice to remain anonymous.
Some of the best voice changers you can use include: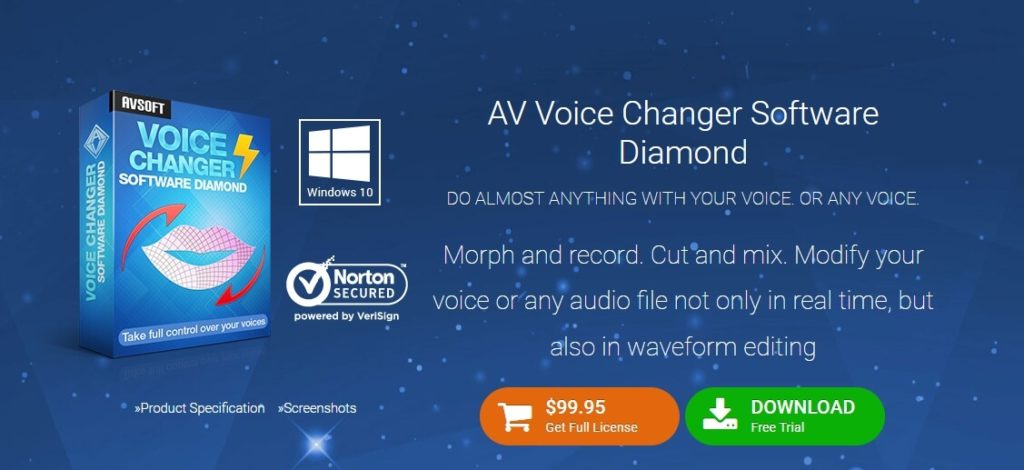 These voice changers allow you to apply different voice effects, ranging from alien to robot. Most are free, but you must pay a few dollars to use others.
Choosing a voice effect that aligns with your theme and content is vital to avoid appearing amateur and out of touch.
5. Hide Unique Scars and Tattoos
Someone is likely to recognize you if you have unique tattoos, scars, or birthmarks. It's important to hide them if you want to make money on OnlyFans without showing your face.
If you have scars or tattoos, consider using makeup or clothes to cover them up. You can also use photo and video editing tools to hide them.
Another way to avoid showing your scar or tattoo is to take videos and pictures from angles that ensure they remain hidden.
6. Use OnlyFans' Geoblocking Feature
Thanks to the geoblocking feature on OnlyFans, you can control who can access your account. 
This feature protects your privacy by hiding your profile from specific regions or states within Australia, Canada, and the U.S.
You can block your entire region to prevent the possibility of your family and friends running into your account.
It's also possible to hide your content from specific people by blocking their IP addresses or usernames.
To access the geoblocking feature:
Go to Settings> Security
Scroll until you see the geoblocking feature and click it
Once you select the countries and people you want to block, click "Save Changes."
However, geoblocking doesn't offer bulletproof protection since someone using a VPN can access your account even if blocked.
Also, geoblocking a huge area may significantly reduce the size of your audience.
7. Hide Your Location
Another tip to make money on OnlyFans without showing your face is hiding your location and surroundings.
Don't expose your location or show your house in your content to avoid getting recognized. Turn off your location settings and take pictures and videos from specific angles.
Also, avoid taking pictures outside, as your surroundings may give you away, especially if you live near a specific landmark.
Thanks to technology, you can use a VPN to change your GPS location and IP address. There are several VPNs you can use for this, including:
Nord VPN
ExpressVPN
CyberGhost
SurfShark
Hotspot Shield
Once you set your VPN to your preferred area, following appropriate security measures to ensure your location stays hidden is essential.
Some of these measures include:
Always use the VPN every time you log into OnlyFans
Clear your browser cache and history regularly
Always use the same browser to log into your OnlyFans account
8. Create Non-visual Content
If you're still searching for ways to make money on OnlyFans without showing your face, here's another one for you.
Consider creating content that doesn't require you to reveal your identity. For instance, you can major in creating audio files or video content.
As long as you maintain consistency and tap into your audience's needs, you should make quite a lot with this.
Tips to Make Money on OnlyFans Without Showing Your Face
Now that you know how to make money on OnlyFans without showing your face, here are some tips to remember as you begin your journey.
Choose a Profitable Niche
Showing your face in your content enables you to form a connection with your audience.
Now that you don't want to reveal your identity, finding other things that resonate with your audience is important.
By selecting a profitable niche with limited creators, you could easily earn money on autopilot and establish a strong brand presence.
Choose a niche that people will find interesting. Luckily with OnlyFans, you're not limited to specific niches.
You can cater to weird fetishes and niches that attract a specific audience. However, don't post anything you wouldn't want to go public in case your content leaks somehow.
Many niche options that allow you to make money without showing your face include:
Any content that centers around a particular body part makes the face less significant.
Other than adult content niches, here are other profitable niches you can get into:
Fashion
Cooking
Music
Photography
Provide a Subscription Service
Another tip for making money on OnlyFans without showing your face is to provide a subscription service instead of requesting tips, which depends on your followers' generosity.
This is how the subscription service works: You create exclusive content and then make it available to followers who pay a subscription fee. The fee can be paid yearly or monthly.
The platform allows you to set your monthly subscription fees between $4.99 and $50.
As you think about how to price your content, remember that OnlyFans charges 20% of all earnings.
Generally, a subscription service is more advantageous, especially if you're a new creator. However, you have to create exceptionally high-quality content for people to pay for it.
If you don't have a good following, consider promoting your content by providing a few free videos to reach a larger audience.
Once you gain enough followers, you can switch to a subscription.
Promote Your Content on Social Media
Promoting your content on social media is an excellent strategy to increase your following and earn more money.
However, some platforms like TikTok don't allow users to post adult content. But this doesn't mean you shouldn't connect with your audience on these platforms.
Find a safe way to market yourself without posting anything against the platform's guidelines. Take advantage of platforms with less stringent rules like Reddit, Twitter, and Sharesome.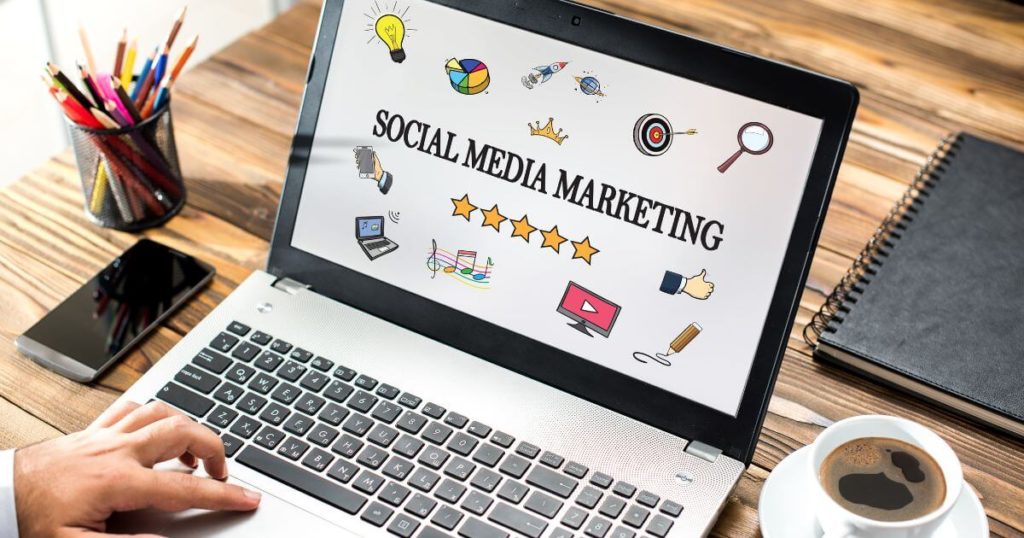 Reddit and Sharesome are my favorites since they have more receptive users and community spaces.
They're a great starting point even if you don't have a good footing. You can start there and then join other platforms later.
Forums and Quora are also great places to advertise your content. However, you need to be creative about it. You can market yourself by answering questions relating to your niche.
Create new social media accounts using your stage name and a separate email or phone number. Don't use your real accounts if you want to stay anonymous.
Engage With Your Audience
Finding other ways to engage with your audience and connect with them is essential to compensate for the absence of a face.
You can do this by responding promptly to private messages, addressing their requests, and being receptive to your audience.
Giving them attention and making them feel special increases the chances of people returning to view more content.
Remember to keep your identity anonymous while doing that.
Offer Personalized Content at an Extra Fee
Another way to monetize your faceless OnlyFans account is to offer custom content, especially in niches that don't have many creators.
By offering custom content, you can cater to specific fetishes your followers may have at a higher fee. This allows you to make more while gaining insight into improving your overall content.
How To Promote Your No Face OnlyFans Account
One of the downsides of OnlyFans is that it doesn't provide plenty of chances to get discovered since they don't have a Discover page.
However, that shouldn't be a problem whether you're showing your face or not. There are plenty of ways to reach a bigger audience outside the platform.
Here are some ways to promote your OnlyFans account while remaining anonymous:
Create Social Media Accounts
Social media is a great way to connect to people who resonate with your content. There are plenty of platforms you can use to promote your OnlyFans content, including:
TikTok
YouTube
Instagram
Reddit
Sharesome
Facebook
Most platforms mentioned above are excellent options since they have huge audiences.
You must discover how your chosen platform works and keep up with trends to resonate with the audience. For instance, you have to be able to come up with trendy hashtags.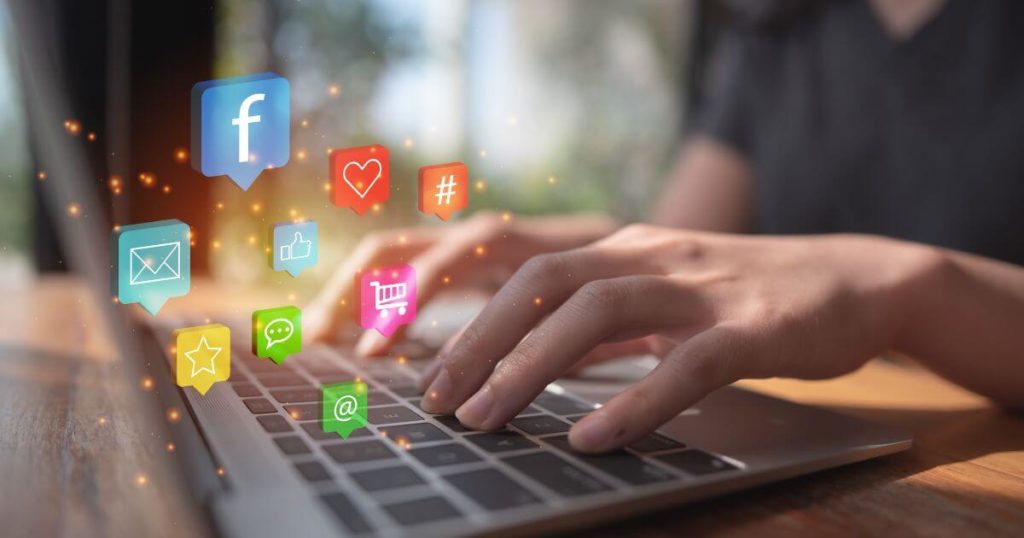 Once you create an account, you need to create an attractive profile. Add a catchy profile picture and write a descriptive bio.
It's important to read the platform's rules and guidelines before you use it to promote your OnlyFans account.
Some platforms like TikTok and Instagram have very strict policies against not safe for work (NSFW) posts. To avoid getting banned, use Linktree or email marketing to promote your OnlyFans account.
Other platforms like Reddit and Twitter are more lenient on explicit content. You can start with these and then expand to other platforms later.
To widen your reach further, consider simultaneously promoting your content on multiple social media platforms.
Collaborate With Other Creators
Collaborating with famous creators is another way to promote your faceless OnlyFans account. This exposes you to their audience and gives you tips on how to improve your content.
Use props, masks, or makeup to cover your face, tattoos, and distinguishing marks to remain anonymous.
You can also position the camera at an angle that ensures your face is hidden.
Use Paid Promotions
Paying other people or agencies to promote your OnlyFans account is another way to reach a wider audience.
You can pay famous social media influencers to give you a shoutout on their pages or to feature you in their live streams.
Create a Free OnlyFans Page
Another best way to promote your premium OnlyFans account is to create a free one.
You can use the free account to give your audience a glimpse of the exclusive content on the paid account. This way, they're enticed to sign up.
The disadvantage is that managing two OnlyFans accounts may be demanding and time-consuming.
Start a Website or a Blog
Starting a blog is a great idea if you're still looking for ways to promote your OnlyFans Page.
You could write about topics related to your content and then add a link to your account.
Starting and maintaining a blog isn't easy, but the hard work will pay off if you remain consistent.
Frequently Asked Questions
Can You Be Successful on OnlyFans Without Showing Your Face?
While showing your face may add a personal touch to your content, it's possible to be successful with a no-face account.
To be successful, you must find something that diminishes the significance of showing your face. For instance, you can capitalize on another body part or a striking feature that you possess.
Another way is to find a profitable niche that resonates with people's kinks and needs.
As long as you produce high-quality content and promote your page properly, you can be successful on OnlyFans without showing your face.
Can You Make Money on OnlyFans Without Showing Your Face?
Yes, you can make money on OnlyFans without showing your face. You can venture into a specific niche or offer custom content that doesn't need you to show your face.
You can also find other ways to keep your audience interested if you want to make money anonymously. For instance, you can connect with your fans by replying to their messages.
You can also address any requests they may have or do anything else that makes them feel special. This increases the likelihood of repeat purchases and loyalty.
Can You Make Money on OnlyFans With Feet Pics?
While people may consider this a weird way to make money, you can make money on OnlyFans with feet pics.
Selling feet pics is among the most profitable niches on the platform. It's also a great way to stay anonymous if you don't want to show your face.
Your feet pics must be attractive and high-quality to succeed in this venture.
How Much Can I Make on OnlyFans Without Showing My Face?
You can make about $150 to $10,000 or more monthly on OnlyFans without showing your face.
However, this amount varies depending on several factors, such as your niche, promotion strategy, and content quality.
How To Get Followers on OnlyFans Without Showing Face?
It's possible to widen your reach and have many followers without showing your face on OnlyFans.
Here are some tips on how to increase your audience's size:
Promote your OnlyFans account on social media
Find a profitable niche
Create high-quality content
Create a free OnlyFans account to promote the paid one
Collaborate with other creators
Is It Hard To Stay Anonymous on OnlyFans?
If you take all the necessary steps to hide your identity, staying anonymous on OnlyFans shouldn't be hard.
Ensure you use masks, makeup, or props to hide your face and distinguishing tattoos and scars. Also, use a stage name that's nowhere near your real name or nickname.
Note that you must provide your real name and details when signing up to verify your identity and age. The good news is OnlyFans keeps your data private.
Final Thoughts
Now that you know how to make money on OnlyFans without showing your face, sign up on the platform and begin your journey to fame. 
If you don't want people to recognize you, remember to do all you can to hide your face and use the geoblocking feature on the app.
While others might think not showing your face is disadvantageous, you can make the most of your account by providing your audience with amazing content and connecting with them.
With the right promotion strategies, you can grow your page and earn up to $10,000 monthly on OnlyFans.